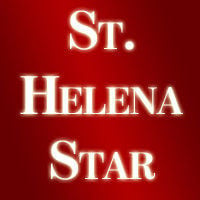 St. Helena had perfectly good reasons for creating the position of a directly elected mayor in 1976.
Instead of a city manager, we had a "strong mayor" with an office in City Hall and hands-on involvement in day-to-day city government. The job required specific talents and qualifications, being every bit as administrative as it was political.
Things are different in 2021. We've had a city manager for the last 24 years, and and it's time to consider whether St. Helena's 45-year experiment in directly electing its mayors has run its course.
We're calling for a broad-based community discussion about abolishing the position of a directly elected mayor and instead having the mayoral role either rotate among councilmembers or be appointed by the council from within their own ranks.
With support from the council and advice from the city attorney, an initiative could go before voters as soon as the June 2022 primary election.
Allowing councilmembers to elect their own mayor would eliminate the political upheaval and divisiveness of two-year mayoral elections, diminish the role of money in city elections, give the mayor political breathing room to get things done without worrying about a short re-election cycle, and create a more cohesive and productive council.
This discussion is not about our current mayor or any councilmember.
It's about a recurring pattern of council dysfunctionality and heated, expensive electoral campaigns that goes back at least to the 2014 election between Alan Galbraith and Ann Nevero. Those systemic problems are bigger than any one person.
Two-thirds of small California cities have chosen not to directly elect a mayor, and it's easy to see why.
An appointed councilmember/mayor would be guaranteed to have the support of at least two of his or her fellow councilmembers. That would result in more teamwork, more collegiality, and less infighting.
Council campaigns are generally cheaper than mayoral campaigns, so all that extra money spent on campaign literature and postage could be put to better use in the community.
Candidates would be running to be part of a team instead of in a position of authority over their colleagues.
Most important, neighbors wouldn't be pitted against one another based on which mayoral candidate they supported in the last cycle.
Emotionally charged mayoral elections like the ones we've seen in the past decade leave social scars and broken friendships in their wake. Our friendly small-town character is too precious to be jeopardized by the sort of political polarization we're seeing at the national level.
We call on the council to place this on an agenda at the earliest opportunity, as discussed at the March 11 council meeting, along with other election-related matters such as campaign financing.
Let's set aside how we voted in last the mayoral election. Let's talk. Let's listen. Then let's build consensus about how to preserve our community and our council for decades to come.
The Star editorial board consists of Director of News Content Sean Scully and community volunteers Norma Ferriz, Shannon Kuleto, Bonnie Long, Peter McCrea, Chuck Meibeyer, Gail Showley and Dave Yewell.