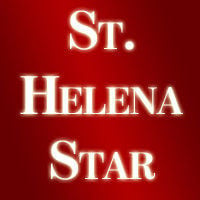 Do you have a shot at living to the age of 100?
Maybe so, maybe not. But a promising new initiative wants to broaden your access to healthy lifestyle and dietary choices that can help you live a longer and happier life.
The Upper Napa Valley is the latest region to become part of the Blue Zones Project, which grew out of a National Geographic profile of sites around the world with unusually high concentrations of centenarians.
Blue Zones Project — Upper Napa Valley has an office at 1422 Main St. in St. Helena and is headed up by Executive Director Joaquin Razo, formerly of the St. Helena Chamber of Commerce.
Razo explained how his team is in the data-gathering phase of developing a comprehensive, locally tailored plan to make healthy life choices more accessible to all people, from Yountville on north.
That could mean capitalizing on existing resources like the St. Helena Farmers' Market, the Napa Valley Vine Trail and the walking trail past the St. Helena Public Library.
It could mean developing safe walking and biking routes, promoting community gardens, making sure locally grown vegetables are available at markets and restaurants for affordable prices, and shoring up community institutions that provide a sense of belonging.
Razo talked about organizing groups of people called Moais — derived from a Japanese concept — who can walk and eat together, swap healthy recipes and stave off feelings of social isolation.
Blue Zones Project — Upper Napa Valley works closely with Adventist Health St. Helena. Adventist Health, the hospital's parent company, recently acquired Blue Zones LLC.
However, don't expect to be pitched any of the religious precepts or dietary restrictions associated with the Seventh-day Adventist Church, although your diet is still an important aspect. (A daily glass of red wine is encouraged!)
Blue Zones wants to meet us where we are. That means partnering with local nonprofits and governments and, as Razo put it, celebrating and strengthening the work that's already been done to make the Upvalley a healthy place to live and work.
We applaud the local Blue Zones Project for taking a bottom-up approach and bringing together a broad coalition of organizations that are already promoting good health.
We like how Blue Zones focuses on education and expanding access to healthy choices, rather than jamming them down our throats. Whether we make those healthy choices remains entirely up to us.
You can learn more about the Blue Zones Project and its many nonprofit partners by attending a community kickoff from 10 a.m. to 1 p.m. Saturday, Nov. 13, at Lyman Park in St. Helena.
You can also take a RealAge assessment (sharecare.com/realage) that will inspire you to reflect on your diet and lifestyle and offer ideas on how you can feel younger.
The Star editorial board consists of Director of News Content Sean Scully and community volunteers Norma Ferriz, Shannon Kuleto, Bonnie Long, Peter McCrea, Chuck Meibeyer, Gail Showley and Dave Yewell.