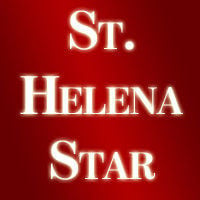 It's downright heartbreaking to watch news reports of innocent people, including children, slaughtered in mass shootings over and over again – but that doesn't mean we should lose hope.
That's one of the guiding principles of Moms Demand Action for Gun Sense in America, a nonpartisan organization made up of "mothers and others" working at the federal, state and local levels to reduce gun violence.
We recently met with Ilana Adelson and Monica Boyles of Moms Demand Action's Napa Valley group and Rebecca Kotch, director of the June 29 Rock the Ride in Yountville.
The ride/walk, inspired by the 2018 Pathway Home shooting, will benefit Moms Demand Action (MDA), the Giffords Law Center, and the Alaina's Voice Foundation, which are all working against gun violence.
Rock the Ride offers a 25-mile ride, a 10-mile ride, and a 3-mile walk starting and ending at the Yountville Community Center, followed by a panel discussion and a brunch. It's a great opportunity to get some exercise and learn more about each organization.
MDA isn't anti-gun anymore than Mothers Against Drunk Driving – which it's loosely based on – is anti-car. MDA is anti-gun violence. In fact, many of its members own guns themselves, Adelson said.
At the federal level, members of MDA work with their own legislators and try to spur activism in other districts, especially in red states where legislators are closely aligned with the gun lobby. They advocate for common-sense measures like Rep. Mike Thompson's bill that would close a loophole allowing people to buy guns at a gun show without a background check. H.R. 8 passed the Democratic-controlled House some 100 days ago, but stalled in the Senate, where the Republican leadership doesn't want to put it up for a vote.
The California chapter of MDA helped rally support for a new law requiring holders of concealed carry permits to demonstrate knowledge of gun safety. They also helped persuade Gov. Gavin Newsom to substantially increase the proposed budget for a state grant program that funds local efforts to prevent gun violence by focusing on community education, domestic violence and troubled youth.
At the local level, MDA works on gun safety campaigns like Be Smart. As Adelson explained, when a responsible parent is sending their child to a friend's house they would naturally say, "Timmy has a peanut allergy" and also ask "Do you have a secure fence around your pool?" These days, parents should also ask, "Do you have any guns in the house and, if so, are they locked up tight?"
Mothers Against Drunk Driving (MADD) saved lives by changing national attitudes toward drunk driving without taking draconian steps that prevented people from using their cars.
We're encouraged to see Moms Demand Action following in their footsteps, raising awareness of gun safety and advocating for common-sense gun regulations that don't interfere with people's Second Amendment rights. And just like with MADD, membership isn't limited to mothers.
Mass shootings garner the most attention, but gun violence occurs on a smaller scale every day: domestic violence, people shooting each other in the streets, distraught teens shooting themselves. One life at a time, gun violence takes its bloody toll.
It isn't just something that happens in other places either. On March 9, 2018, it claimed one of St. Helena's own at the California Veterans Home in Yountville. Jennifer Golick, clinical director at the Pathway Home, was a wife, mother and a valued member of the St. Helena community. Now she's dead because, yet again, another disturbed man obtained a gun and used it.
That makes the campaign against gun violence personal for us. Golick's death broke our hearts. But groups like Moms Demand Action raise our spirits.
The Star editorial board consists of editors David Stoneberg and Sean Scully and community volunteers Norma Ferriz, Christopher Hill, Shannon Kuleto, Bonnie Long, Peter McCrea, Gail Showley and Dave Yewell.
Catch the latest in Opinion
Get opinion pieces, letters and editorials sent directly to your inbox weekly!