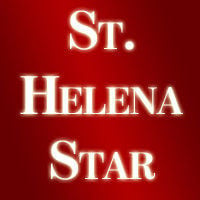 Even if you've never stepped foot on a Napa Valley College campus, there are a few reasons you should be invested in the college's future.
First, our taxpayer dollars fund the college. And second, the college is an essential component of our economic infrastructure, giving students the specialized skills they need to contribute to the local labor force.
It trains our line cooks, winemakers, vineyard specialists and hospitality staff – all the workers who are vital to our economy. At a time when beloved restaurants like Terra are closing because qualified workers can't afford to live here, Napa Valley College's mission to train a skilled workforce is more essential than ever.
That emphasis on vocational training is reflected in the college's viticulture and enology programs. College President Ron Kraft and Public Information Officer Holly Krassner Dawson met with our board last week, and we were surprised to hear Kraft describe the college as "the largest wine school in the world" in terms of enrollment.
He's right. Five hundred students are enrolled in NVC's wine program, studying winemaking, vineyard management, marketing, sales and hospitality. By comparison, UC-Davis has only 30-50 graduate students in its wine program.
We encourage NVC to double down on that vocational emphasis, especially at St. Helena's Upper Valley Campus, which has suffered a bit of an identity crisis since it was built in the mid-'80s.
The campus was originally envisioned as a general education college — sort of a miniature version of the Napa campus. However, the Upper Valley communities don't have enough of a student population to support a college like that.
For many years the Napa Valley Cooking School demonstrated the campus' potential as a food, wine and hospitality center. Unfortunately, the departure of the charismatic and energetic Barbara Alexander struck a blow to the cooking school and once again forced the college to confront the nagging question of what the Upper Valley Campus is really for.
Like us, Kraft envisions the campus transforming into a hospitality center, and he promises to unveil a master plan for the campus by the end of next spring. We look forward to seeing it, and we urge administrators to engage the Upvalley community as the plan takes shape.
In the meantime, the college is on the right track. It offers dual-enrollment classes at all five Napa County high schools, including St. Helena High. Those classes give eager high-schoolers an early taste of college and a head start on a degree.
The college has also offered itself – a bit too quietly – as a quasi-community center. It's hosted candidate debates moderated by the Chamber of Commerce, massively popular Dia de los Muertos celebrations, and the prestigious Napa Valley Writers' Conference.
Those programs all need to continue even after the campus transforms into the hospitality center Kraft described.
The Upper Valley Campus is due for some cosmetic changes and new landscaping, but it's in better shape than the older main campus, much of which is still on septic tanks rather than sewer systems.
Humbled by the failure of ambitious bond measures in 2008 and 2014, Kraft said the college is conducting a space utilization study at its main campus so that it can use its current facilities more effectively instead of building new ones.
If the college does float another bond measure, Kraft said it will be smaller than the last two and more specifically focused on safety, compliance and infrastructure.
That strategy seems prudent. So does Kraft's vision for the Upper Valley Campus.
Let's all keep a close eye on the college. Our tax dollars and our economic future are both at stake.
The Star editorial board consists of editors David Stoneberg and Sean Scully and community volunteers Norma Ferriz, Christopher Hill, Shannon Kuleto, Bonnie Long, Peter McCrea, Gail Showley and Dave Yewell.