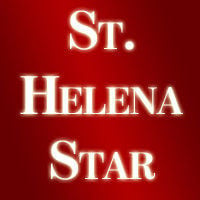 A writers' conference featuring lectures and public readings by Pulitzer-caliber authors of poetry and fiction is the sort of cultural event you'd expect to find in a major city like San Francisco.
The Napa Valley Writers' Conference, however, happens to be right here in St. Helena.
From 7 p.m., July 28 through noon, Aug. 2, the 106 conference participants and nine faculty members will spend their days in workshops at the Napa Valley College Upper Valley Campus. Yet organizers like Angela Pneuman and Caroline Goodwin, who met with our board last week, deserve credit for broadening the conference to include the whole community.
There will be public events marking the conference's opening and closing at the college, as well as daily lectures where faculty members like 2019 Pulitzer Prize-winning poet Forrest Gander will offer insights into the craft of writing.
On July 29-31, you can hear Goodwin discuss featured writers at the St. Helena Public Library, and then watch those same writers read and discuss their work at Clos Pegase, Robert Mondavi Winery and Solage.
Don't be surprised to see attendees singing karaoke or reading their work during open mic at Ana's Cantina.
The conference has also forged partnerships with local businesses like El Bonita Motel, which offers a good rate for participating writers, and Ana's, Gott's and the Napa Valley Coffee Roasting Company, which offer Dine & Donate events. This year 33 Napa Valley residents are welcoming visiting writers into their homes.
Now in its 39th year, the reputation of the Napa Valley Writers' Conference in the literary community is apparent in the top-notch faculty — Gander, Julie Orringer, Howard Norman, Eavan Boland and others — as well as the scholarships offered by prestigious MFA programs including the Iowa Writers' Workshop.
Why should we honor and celebrate the craft of writing? A better question, in an age where complex, life-and-death issues are reduced to 280 characters with little or no punctuation or nuance, might be how can we afford NOT to?
We are bombarded by so much information that offering our sustained attention to a novel, short story or poetry collection can be richly rewarding, just as a good film is more satisfying than whatever Youtube clip has been trending in the last few hours.
Writing also helps people come to grips with powerful and disturbing experiences, whether you're a child who lost your home to a wildfire or – like Gander – an established poet whose wife died unexpectedly. It transforms lived experiences or pure imagination into images and ideas people all over the world can relate to, regardless of race, nationality, religion or social status.
Writing can overcome even language barriers. This year the conference has added a translation workshop led by Norman, a highly regarded novelist who's also translated literature from indigenous North American languages into English. The act of translation and the cultural cross-pollination it represents are especially powerful in a time of rising nationalism, isolationism and willful ignorance.
Literature is an essential cultural medium, and the Napa Valley Writers' Conference promotes great literature. May it remain a cherished St. Helena institution for many years to come.
The Star editorial board consists of editors David Stoneberg and Sean Scully and community volunteers Norma Ferriz, Christopher Hill, Shannon Kuleto, Bonnie Long, Peter McCrea, Gail Showley and Dave Yewell.
Catch the latest in Opinion
Get opinion pieces, letters and editorials sent directly to your inbox weekly!