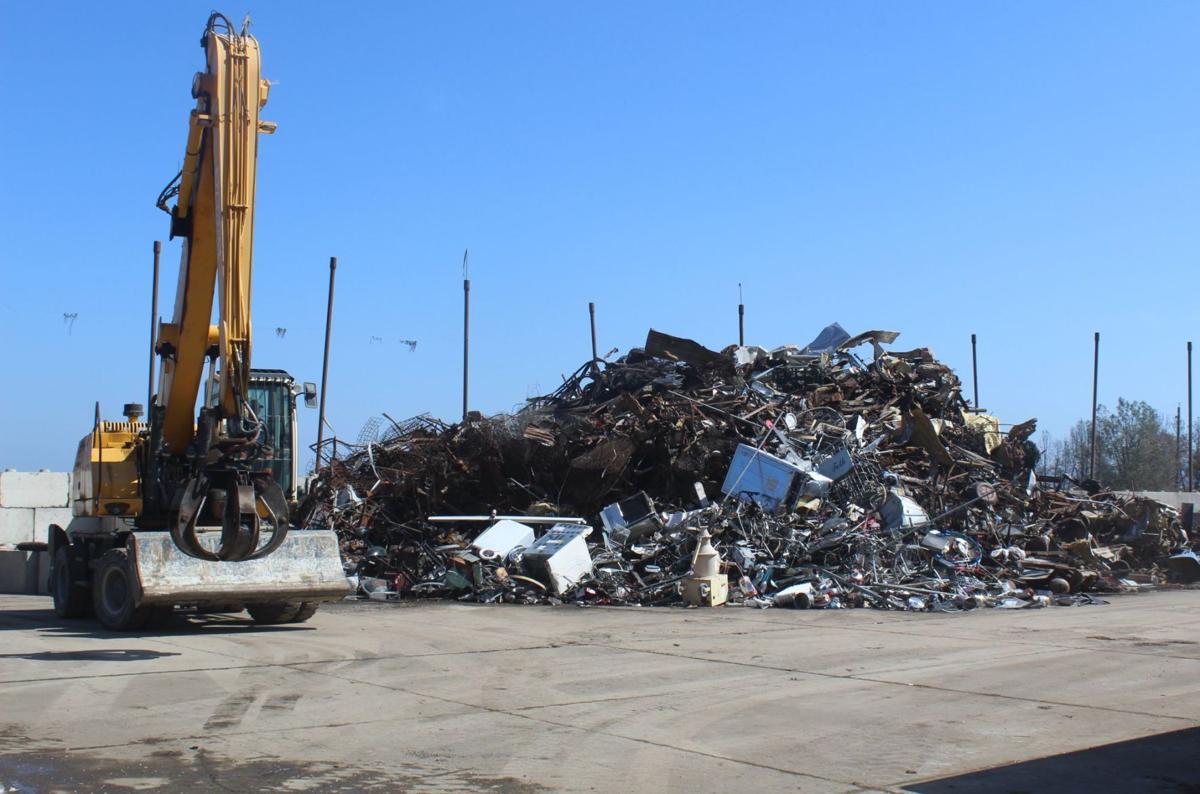 The imbroglio involving allegations against Upper Valley Disposal Service and Clover Flat Landfill is a real head-scratcher.
Why are neighbors and environmental activists waging legal and political warfare against two longstanding local businesses that appear to have cleaned up their act after a string of fires and other problems a few years ago?
Why aren't agencies like Cal Fire, the North Bay Regional Water Quality Control Board, the county's Local Enforcement Agency, and the Upper Valley Waste Management Agency sounding the same alarms?
And why is St. Helena Mayor Geoff Ellsworth of all people, who has no oversight over UVDS and the landfill and faces a formidable array of challenges here in St. Helena, joining the hue and cry with such zeal?
We wanted answers, so we went straight to the sources.
First, members of our board toured UVDS' Whitehall Lane facility and Clover Flat. Chief Operating Officer Christy Pestoni showed us the steps her team has taken to mitigate odors and fire risk at Whitehall Lane, turn greenhouse gases into energy at the landfill, and implement an extensive fire mitigation plan ordered by Cal Fire in the wake of the fires that occurred under the landfill's previous management team.
Then we invited Ellsworth to lay out his case against the companies. He did so in a detailed PowerPoint presentation alleging unacceptable fire hazards, stream contamination, and other environmental problems that regulatory agencies overseeing the landfill have somehow failed to grasp.
Ellsworth's solution is to institute competitive bidding for the services performed by UVDS and Clover Flat and investigate whether another company could do a better job, possibly by shipping our waste outside the county.
Granted, he said, UVDS and the landfill operate under long-term contracts with the Upper Valley Waste Management Agency — 18 years for UVDS and through 2047 for Clover Flat. But there are ways to break a contract if one party isn't living up to its obligations, Ellsworth told us.
Then we talked to the Whitehall Lane neighbors who've sued UVDS and Clover Flat. Sandi Thompson and her fellow plaintiffs gave us another detailed presentation echoing many of Ellsworth's points about pollution and fire risk, along with specific examples of pests, unwelcome lights, noise outside the hours allowed by UVDS' permit, and other ongoing nuisances.
Their solution is the same as Ellsworth's: Competitive bidding, contracts be damned.
Then we circled back to Pestoni. She and her lawyer, Richard Munzinger, fielded some follow-up questions that came up during our last two sessions with Ellsworth and the neighbors.
Pestoni told us about modifications UVDS has made to mitigate potential nuisances. They have replaced the UVDS trucks' irritating "beep beep" backup signals with more tolerable white noise. They process only residential food waste at Whitehall Lane and will haul commercial food waste to Clover Flat.
We don't intend to litigate the neighbors' lawsuit or question their motives. But their depiction of UVDS as an incompetent, uncooperative, chronically non-compliant disaster in the making doesn't square with our own experience.
To the contrary, our tour of the two facilities and our follow-up interview with Pestoni reflected remarkable transparency, a commitment to operate within a complex and ever-evolving regulatory framework, and a good-faith effort to do an inherently dirty job as cleanly as possible.
Denigrating the reputation of two respectable local businesses didn't sit well with us, especially since none of the allegations were backed up by oversight reports or stern letters from regulatory agencies. The scientists who work in those agencies are trained to detect problems. They've shown no reluctance to levy heavy fines and force rigorous new standards on St. Helena's Wastewater Treatment Plant, for example. Yet they keep giving UVDS and Clover Flat passing grades.
Ellsworth did show us hard evidence of PFAS, also known as "forever chemicals," in streams around Clover Flat, but Pestoni noted that PFAS are currently not regulated in groundwater. PFAS could very well be something to worry about, but that's an issue to take up with state regulators and the Environmental Protection Agency, not Clover Flat.
Do you doubt any of what we're saying? Call Pestoni and take a tour. She'd be happy to show you around and answer your questions. It's informative and actually kind of fun.
We emerged from our fact-finding exercise with two conclusions.
First, backing out of binding contracts isn't legally or ethically sound. It's not good strategy either. If we take that route and put the job out to bid, potential bidders will notice we reneged on our last deal, and the most qualified companies might decide to steer clear of us.
It's very likely that knowing what we do now about fire behavior and pollution, Clover Flat wouldn't be built where it is today if we were starting from scratch. But we're not. The most productive solution is to keep working with the team at Clover Flat to minimize risks and start looking for better ways to process our waste once the landfill runs out of space. 
Second, Ellsworth needs to focus on doing what we elected him to do. That means being mayor of St. Helena, not a waste management activist.
That PowerPoint presentation he gave us obviously took hours of preparation. As the slides clicked by, we kept wondering what else Ellsworth could have been working on during those hours.
Could he have been knocking on doors promoting water conservation? Improving communication between water customers and the city staff who detect leaks? Updating the city's groundwater policies? Checking in with rank-and-file members of an understaffed Public Works Department that's under terrible strain and could use a morale boost? Working with Our Town St. Helena to develop affordable housing? Drafting a comprehensive housing strategy?
There's so much left to accomplish right here in St. Helena. Ellsworth needs to set aside the landfill wars and get to work.
The Star editorial board consists of Director of News Content Sean Scully and community volunteers Norma Ferriz, Shannon Kuleto, Bonnie Long, Peter McCrea, Chuck Meibeyer, Gail Showley and Dave Yewell.