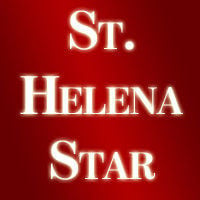 St. Helena Unified School District administrators want to get kids back in the classroom just as badly as the rest of us.
Unfortunately, the novel coronavirus is calling the shots, so the school year will start online next week in accordance with strict mandates from state and local health officials.
The school district doesn't have control. But it does have enough resources to devote to the crisis, thanks to its Basic Aid status, St. Helena's high property values, and state funds supporting accommodations for student safety. Those resources can't buy immunity from COVID-19, but they can buy scads of personal protective equipment, cleaning supplies, technological devices and a high level of professional expertise.
That expertise is evident in the district's sophisticated, thoughtful transition plan taking us all the way from full-time remote learning to part-time classroom instruction to five-day-a-week school as usual.
That journey, which could be long or short depending on local infection levels, demands our patience and our compassion toward those who are affected the most: the kids, of course, especially those with special needs, but also their parents who are subject to financial, professional and psychological hardship as they care for children who would ordinarily be at school during the day.
Parents who were dissatisfied by last year's highly improvisational remote learning program can expect a more structured and rigorous approach starting next week. Unlike the last few months of the 2019-2020 school year, there will be daily attendance, a regular schedule, letter grades, and a steady stream of mandatory assignments to be turned in online with feedback from teachers.
Truancy rules will apply, so students will have to log into class every day. If they don't, the district has a support team and a fresh supply of Wi-Fi hotspots ready to assist with any technological or logistical challenges.
Special education students, English language learners, and others with special needs will receive individual attention for speech therapy and other specialized services. The district is even hoping to have staff occasionally interact with those students in person, in a safe one-on-one setting, before classroom instruction resumes.
When it's possible to reopen, the district will have the resources to do so safely. Officials have already acquired or ordered 12,000 disposable masks, 5,315 cloth masks, 1,250 N95 masks, 924 face shields, 920 protective barriers for staff and students, non-touch thermometers in each classroom, and other supplies that would be the envy of less fortunate school districts.
Administrators are looking at making creative use of outdoor spaces to limit viral transmission. No option seems to be off the table, provided it complies with state and local health orders.
For families who would still rather not take the risk of returning to school, the district is creating a parallel distance learning program that will run all year. So far only 75 of the district's roughly 1,200 students have signed up for that option, which requires parents to make a year-long commitment to distance learning.
Superintendent Marylou Wilson said she's heard rumblings of people around town wanting to form their own learning pods, but she doesn't know if it's progressed beyond social media chatter.
Feeling overwhelmed as a parent? Be assured you're not the only one. Call your child's school or the district office with questions.
As well-prepared as the district is, we have a hard road ahead. If your friends or co-workers are irritable because their kids are at home 24/7, cut them some slack. If your children are acting up, remember how much strain they're under being away from their friends and teachers.
We all want our kids to go back to school. It will happen eventually. Until then, let's all get through this together.
The Star editorial board consists of editors David Stoneberg and Sean Scully and community volunteers Norma Ferriz, Shannon Kuleto, Bonnie Long, Peter McCrea, Chuck Meibeyer, Gail Showley and Dave Yewell.