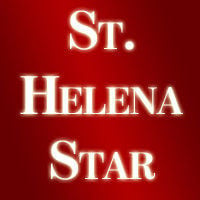 The St. Helena Unified School District is advancing the cause of diversity and equity with its usual professionalism, passion and attention to detail.
Those issues are at the center of the district's strategic planning. In a first for Napa County schools, SHUSD's draft Local Control Accountability Plan, scheduled for board adoption on June 17, devotes one of its five goals to social justice, equity and access.
That goal doesn't exist in a vacuum. It's a natural product of the district's across-the-board efforts to remove barriers to academic success and encourage all students to fulfill their greatest potential.
Some of the work was prompted by a letter last summer from more than 700 alumni pressing the high school to address issues like police brutality and anti-racism.
As reported by the Star last week, faculty members are weaving themes of race and social justice into their curriculum and undergoing training in cultural competency and equity. Students have access to free SAT and ACT test prep, and the district covers all AP testing fees. Thanks to the leadership of student board representative Joe Brawdy, civic-minded students can earn a new State Seal of Civic Engagement.
These programs are developed in collaboration with students and the community through forums like student congress and the Equity, Climate, and Culture Committee.
When school officials outlined their efforts to our board recently, there were no cringeworthy moments where they rattled off trendy buzzwords or sounded like they were kowtowing to a politically correct ideology. As Chief Academic Officer Chris Heller said, they believe in these values deep in their hearts, and they're motivated by the wellbeing of students, not politics.
We support these initiatives 100 percent.
The challenge, as we see it, is how to measure success.
District officials pointed to the achievement gap, in which Latino and socioeconomically disadvantaged students underperform academically compared to white students. LGBTQ students are at greater risk of suicide. AP classes are disproportionately white.
We encourage the district to set its own benchmarks and give itself an annual equity report card. We'll invite them back next year and every year thereafter to show us how their efforts are bearing statistical fruit according to test scores, the California Healthy Kids Survey, and other indicators.
We want to see how values like diversity and inclusion are infusing the school environment. Do students have access to faculty who speak their language and understand their culture?
We recognize that these issues aren't purely statistical. Diversity and inclusion are notoriously hard to measure because they're based on individuals' perspectives and feelings. How do you measure hearts and minds — and if you can't measure them, how do you know whether you're succeeding? That's the question, and we trust the team will figure it out.
Last July we published an editorial called "A new way of thinking about race" that grappled with the racial reckoning the nation was undergoing after the killing of George Floyd. We talked about "a new paradigm" that involved reframing problems more holistically, not necessarily achieving specific short-term goals.
But in this case, where there's a measurable achievement gap favoring white and wealthy students, reframing the problem isn't enough. We need to solve it.
The district is led by smart people who've proven their ability to set and achieve measurable goals in confronting challenges like COVID-19, where a brilliantly orchestrated response got kids back in classrooms as soon as possible.
We're trusting this strong team of bright and motivated district officials to work their magic again.
The Star editorial board consists of Director of News Content Sean Scully and community volunteers Norma Ferriz, Shannon Kuleto, Bonnie Long, Peter McCrea, Chuck Meibeyer, Gail Showley and Dave Yewell.