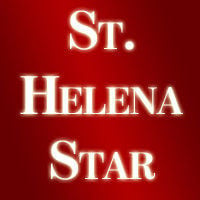 Even in a time of physical isolation, the Napa Valley's robust social services network is there for us. We just have to reach out.
Last week we met with representatives of two vital nodes in that network: Rianda House Senior Activity Center, which provides senior services Upvalley, and Mentis, which provides mental health services throughout Napa County.
Both agencies have done a tremendous job using technology to adapt to the challenges of the pandemic.
For example, out of Rianda House's 27 weekly classes, 18 are still being conducted virtually through apps like Zoom – and if you don't know how to use Zoom, Rianda House can set you up with a helpful St. Helena High School student on Techno Tuesdays. Rianda also checks in with hundreds of its clients regularly by phone to make sure everything's OK.
It's unclear when Rianda will open its doors to the public or when Mentis will resume face-to-face interactions with clients. Even so, both agencies are working harder than ever to serve us.
"Friendship knows no distance," Elizabeth Bruno of Rianda House told us. "They are our friends and we are there for them."
Credit for that high level of service goes not only to the enterprising teams led by Julie Spencer (Rianda House) and Rob Weiss (Mentis), but to the generous donors who support those agencies, particularly the Napa Valley Vintners.
There are some benefits to the situation. The drive to innovate, even if forced, tends to improve products and services. Clients, especially seniors who are less inclined to embrace new technology, are being prodded to develop new skills that could be crucial in the post-pandemic world, where techniques like telehealth and distance learning might become de rigueur.
Yet we can't ignore the drawbacks. Adapting to new technology is hard, especially for seniors. Roughly one in three seniors already struggle with depression or loneliness, feelings that are only amplified by spending day after day home alone.
And as a self-reliant bunch who've endured many difficult times, seniors tend to be stoic and reluctant to ask for help, even when they're in distress.
We can't emphasize enough that services like Mentis and Rianda House haven't gone away – they've just gone virtual. Whether you need counseling, advice, cat food, or just a friendly voice to talk to, all you have to do is call.
To reach Mentis, call their bilingual line for the general population at 255-0966 ext. 132. If you're a senior, call 299-1885 for English and 299-1884 for Spanish. You can also go to mentisnapa.org.
The Star editorial board consists of editors David Stoneberg and Sean Scully and community volunteers Norma Ferriz, Shannon Kuleto, Bonnie Long, Peter McCrea, Chuck Meibeyer, Gail Showley and Dave Yewell.