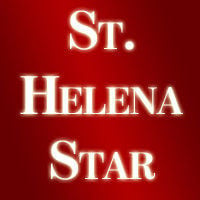 Why is full-time in-person instruction thriving at St. Helena schools while other districts are struggling to open for just two days of classroom instruction per week?
One of the reasons is clearly the St. Helena Unified School District's Basic Aid status, which grants the district a share of local property taxes instead of relying on the state's school funding formula. That generates enough money for schools to invest in safe classrooms and compensate teachers well enough that they were willing to negotiate in good faith on returning to school.
But the main reason that in-person instruction is succeeding in St. Helena, we concluded after meeting with staff, is the talented, smart and all-around outstanding leadership team the district has assembled, and the outstanding teachers they support.
In collaboration with the bargaining units representing teachers and other district staff, administrators organized a complex and thorough plan to resume in-person instruction safely, creating an environment where teachers feel valued, students can learn without inhibiting their social development, and everyone is safe and socially distanced.
Last week's editorial on Give Big! St. Helena observed that the district resembles a private school in the high level of education and enrichment it offers.
That assessment was confirmed at Friday's meeting by an informative and articulate presentation from Superintendent Marylou Wilson, Chief Academic and Human Resources Officer Chris Heller, Chief Business Official Andi Stubbs, St. Helena Elementary School Principal Tanya Pearson, RLS Middle School Principal Karin Cox, and St. Helena Teachers' Association President Brandon Farrell.
The logistics have been dizzyingly complicated: shortened school days and altered schedules to prevent viral transmission, an extra bus route to allow for social distancing, extra teachers at the early grade levels, partitions, upgraded air filters, in-class cameras to accommodate remote learners, and new ways of moving students around campuses.
It's been a team effort, from the teachers who were willing to resume in-class instruction for the sake of their students to the students themselves who've been remarkably conscientious about wearing their masks and (with a little more difficulty) maintaining social distance.
When the district resumed in-class instruction on Nov. 2, about 75% of students opted to come back as opposed to remaining in distance learning. By now that number is up to 95%, with a small number of students learning at home due to quarantine, health problems, or other special circumstances.
According to the most recent weekly report released by the district, exactly zero students and staff members are currently testing positive for COVID-19.
Consistent with trends from across the country, academic achievement has slipped a little bit, moreso in math than in reading and especially among students who were already struggling. But according to the data, St. Helena kids have experienced less "learning loss" than the national average.
The district plans to tackle the issue with targeted interventions based on the Measures of Academic Progress survey, which provide more granular data than standardized tests, and an enhanced summer school program.
The reason the academic decline hasn't been any worse seems obvious to us, and Pearson agrees.
"We think it's probably because we've been in person, with smaller class sizes and more support for individual students," she said.
Federal and state COVID-19 relief funds are also helping: $850,000 coming from the feds, $370,000 in state money for reopening, and $800,000 in grants to mitigate learning loss. But other districts are eligible for that funding too, so it doesn't account for St. Helena's success.
So let's give thanks for Basic Aid. But more important, let's give thanks to the peerless team of teachers and staff who use those resources to deliver a safe, world-class education to our kids.
Editor's note: Because of the health implications of the COVID-19 virus, this article is being made available free to subscribers and non-subscribers alike. If you'd like to join us in supporting the mission of local journalism, please visit napavalleyregister.com/members/join.
The Star editorial board consists of Director of News Content Sean Scully and community volunteers Norma Ferriz, Shannon Kuleto, Bonnie Long, Peter McCrea, Chuck Meibeyer, Gail Showley and Dave Yewell.