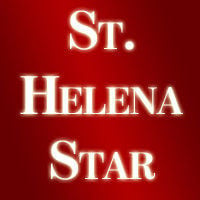 A scrappy nonprofit is gaining powerful allies and racking up victories as it faces down St. Helena's biggest challenge: a lack of adequate affordable and workforce housing.
Since forming in 2009 in response to an attempted condo conversion, Our Town St. Helena has developed a reputation for getting things done by working with nearby residents on small projects that demonstrate how affordable housing enhances neighborhoods.
The most visible one was Brenkle Court, the self-help project under construction on McCorkle Avenue, where eight local families with household incomes of $40,000-$60,000 are building their future homes.
Then came 963 Pope St., which already has one house. Last month, Our Town's plan to add four new units sailed through the Planning Commission with a unanimous vote and — just like Brenkle Court — a notable lack of objections from neighbors.
Our Town has acquired a Birch Street home from the Rombauer family, which is rented to a local school employee. It's working on acquiring a four-unit Christine Apartments on Hunt Avenue.
And in what could be Our Town's biggest project yet, it's hoping to acquire the Phelps property along Highway 29, with help from the developers of the Farmstead hotel.
Led by dedicated boardmembers like Mary Stephenson and John Sales, Our Town has forged partnerships with the likes of Burbank Housing and Napa Valley Community Housing.
It recently beefed up its professional clout with the hiring of part-time Executive Director Jennifer La Liberte, who has a background in housing and redevelopment and, through her work with the city of Napa, has good relationships with key officials across the valley.
Our Town has also benefited from a growing consensus among citizens, elected officials and city staff that affordable and workforce housing are crucial in maintaining a vibrant community and thriving economy in the face of soaring property values and a steady chipping away of St. Helena's middle-class housing stock.
We've seen low-cost housing demolished to make way for a hotel. We've seen second homeowners take over neighborhoods that used to be dominated by teachers, firefighters and other essential workers. We've seen old homes demolished and replaced with bigger, more expensive ones. We've seen more than 140 homes burned in Deer Park, a de facto working-class suburb of St. Helena.
The consequences of the housing shortage are evident in declining school fundraisers, dwindling service clubs, and the closure of popular restaurants because of a lack of qualified staff. Without intervention, St. Helena will lose the small-town charm that made it such a desirable community in the first place.
But we're not there yet. There's still time to prevent the hollowing out of our community, and affordable and workforce housing is the clear solution.
Specifically, our zoning ordinances need to encourage greater density on infill properties. Instead of replacing an old house with an overpriced Restoration Hardware fantasia, let's provide incentives to build a duplex. Let's revise the zoning code to promote more permanent residents in the city.
We need to bring the Napa Valley's fundraising firepower to bear on housing, which is every bit as essential as lavishly funded causes like education and health.
Land is expensive and scarce, so we need to consider Our Town a player in the real estate market. The Birch Street house and the Pope Street property are examples of how donations or charitable sales can benefit the seller while helping the community. If you're curious about the tax benefits of real estate donations and charitable sales, contact La Liberte at jenllconsulting@gmail.com.
New state laws and a more stringent Regional Housing Needs Allocation are putting more pressure on St. Helena to build housing. If the city government keeps cooperating with Our Town, we can meet those housing goals in a way that enhances the town's quality of life.
Let's close with some words of gratitude and encouragement.
To the local residents who've endorsed Our Town's projects and voted for candidates who've demonstrated the political will to support housing: Thank you. Your continued support will be crucial in developing a comprehensive housing strategy and preserving St. Helena's small-town character and economic viability.
To city councilmembers and planning commissioners who've granted financial aid to Our Town and voted for its projects: Thank you. Keep that positive momentum going by developing a comprehensive housing strategy and producing an updated zoning code that promotes workforce housing and increased housing densities.
And to Our Town: Thank you, and keep up the good work.
We have your back, and we're confident that the rest of the community does too.
The Star editorial board consists of Director of News Content Sean Scully and community volunteers Norma Ferriz, Shannon Kuleto, Bonnie Long, Peter McCrea, Chuck Meibeyer, Gail Showley and Dave Yewell.