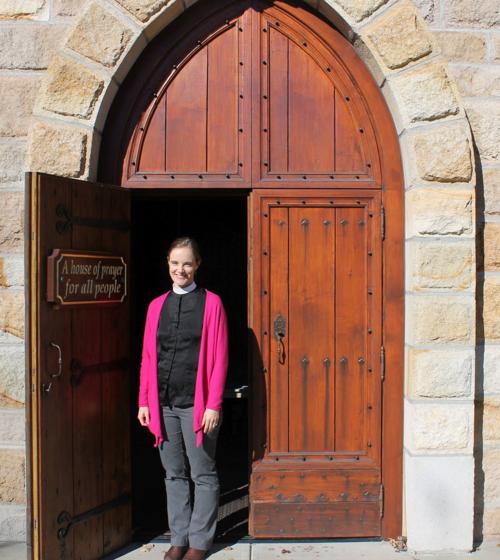 In the iconography of young children, yellow is the color of joy. I learned this through many weeks of formation as a Catechist of the Good Shepherd, seeing slide upon slide of young children's artwork, covered in yellow! Catechesis of the Good Shepherd (or CGS for short) is a way of being with children as they grow in their relationship with God.
It was inspired and created by collaborators of Maria Montessori in Italy beginning in the middle of the 20th century, and as a movement in the Roman Catholic, Anglican/Episcopal, Orthodox, and other liturgical churches, has grown to many countries throughout the world. The Missionaries of Charity, Mother Teresa's order, took on CGS as their formation program for their novices. CGS has been planted and flourished at Grace Church for 25 years.
You have free articles remaining.
Sophia Calvaletti, the originator of CGS, teaches in her "Religious Potential of the Child" that the greatest needs and capacities of the youngest children, those younger than 7, are for relationship and celebration. Think of that — we come into this world already hungry to connect in loving relationship, and to rejoice in those relationships! As we grow, we develop other needs and capacities — the need to think about time and understand ourselves as part of larger history, the need to consider how we are to live in the world in the light of our relationship with our Creator, and the need to collaborate with God in the building of God's kingdom, God's dream for this world. But if anything has stuck with me from Catechesis formation it's this — the most essential realities are for the youngest children. The most essential reality, the one we all still carry within us, is to be in love with God and take joy in that relationship.
This caused me to begin to reflect — what if we grown-ups have it all backwards? As a responsible adult I am used to thinking of joy like dessert, or the icing on the cake — nice when you can get it, but not what it's really all about. But what if our joy in our relationships with one another and with God really is what it's all about?
What if that's the cake, and making our mark on the world, co-creating with God in the building of the kingdom, is but the icing? And what if joy in relationship, that core need and capacity we enter the world with as tiny children, is actually key to our spiritual transformation into truly free, generous, open-hearted, flexible, resilient human beings? "Love, joy, peace, patience, kindness, generosity, faithfulness, gentleness, self-control," these are the fruits of the Spirit. (Galatians 5:22-23) What if joy, stemming from loving relationship, is the fertilizer that can help nourish the rest?
Jesus tells the disciples at the last supper, the night before he dies: "I have said these things to you that my joy may be in you, and that your joy may be complete." (John 15:11) I pray a deep joy for you, my sisters and brothers. A joy that does not come from the world and so cannot be taken away by the world. A joy that comes from knowing you are infinitely loved by God, and that God's love has taken the worst this world has to offer and risen again. As our Presiding Bishop Michael Curry has said, "Love crushed to earth will always rise again." And that is cause for great joy.
The Rev. Amy Denney Zuniga is Rector of Grace Episcopal Church, 1314 Spring St. in St. Helena. Grace Church is a community of deep joy for adults and children alike. Grace holds Sunday services at 8 & 10 a.m., and a Spanish-language Eucharist the first and third Sundays of the month at 4 p.m. Catechesis of the Good Shepherd is open to children ages 3-12 and open most Sundays of the school year from 9-11 a.m. Grace also occasionally holds "atrium for adults"—a chance for grown-ups to experience their relationship with God through the wonder and joy of young children. Contact communications@grace-episcopal.org to join the email list and learn of future opportunities. Rev. Amy may be contacted at revamy@grace-episcopal.org. For more information www.grace-episcopal.org