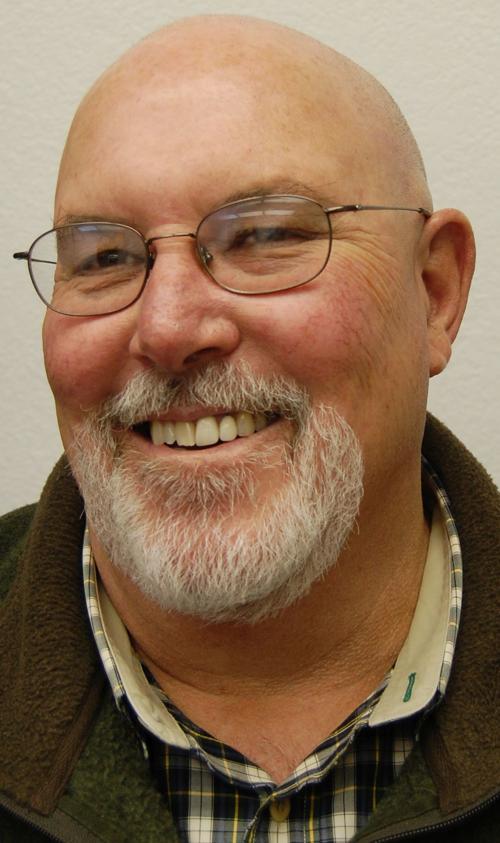 On Thursday, June 6, 2019, we celebrated the 75th anniversary of D-Day and the Battle of Normandy. The courage and honor displayed on that day, in 1944, were nothing short of heroic. Tom Brokaw's 1998 book declared the generation that persevered through America's Great Depression and fought in World War II America's "Greatest Generation."
This country enjoyed an incredible spirit of unity during that time in our history, even though action on civil rights issues needed yet to be acknowledged and addressed. The core values that ran through our society at that time, regardless of race, were self-sacrifice, personal responsibility, humility, work ethic, and a faithful commitment to family.
While we have made tremendous strides in civil rights and technology since then, we have lost most of the core values that earned this amazing generation their name.
I believe we can lay the loss of these at the feet of the altar of "self."
Judges 17:6 and 21:25 tell us, "In those days there was no king in Israel. People did whatever they felt like doing." Unfortunately, the same could be said about our society, our country.
Our lack, as a society, of biblical thinking is the greatest contributor to the demise of our national character.
In Philippians 4:8, the Apostle Paul exhorts us to think on "whatever things are true." Paul's call for biblical thinking is especially relevant in our culture. The focus today is on emotion and pragmatism, and the importance of serious thinking about biblical truth is ridiculed.
John MacArthur states, "People no longer ask, 'Is it true?' but 'Does it work?' and 'How will it make me feel?' Those latter two questions serve as a working definition of truth in our society — a society which rejects the concept of absolute divine truth. Truth is whatever works and produces positive emotions. Sadly, such pragmatism and emotionalism has crept even into theology. The church is often more concerned about whether something will be divisive or offensive rather than whether it is biblically true."
As was Israel's national character, in the days of the Judges, so is ours today.
Today, we are living in a period similar to that described in the book of Judges:
1. There was no king in Israel. In other words, civil leadership is non-existent.
You have free articles remaining.
2. People are doing whatever they feel like doing, to the complete and utter disregard for compassion and truth.
3. People cannot seem to work together. It is almost impossible to find common ground on which to build resolution of conflicts.
4. People are in bondage to various enemies, addictions and prejudices.
Many lessons abound from the moral failure of Israel in the days of the Judges. One of those lessons is: "When God's people are unspiritual, the nation decays."
Warren Wiersbe reminds us, "Apostasy and anarchy go together."
"We're the light of the world and the salt of the earth (Matt. 5:13-16), and God wants us to exert a positive influence on society. When the church ceases to be a holy people, obedient to the Lord, the salt loses its taste and the light goes under a bushel."
G. Campbell Morgan said that the church did the most for the world when the church was the least like the world. Today, many churches have the idea that they must imitate the world in order to reach the world. And they are wrong! When Israel adopted the lifestyle of the pagan nations around them, they weakened their own nation. When Israel turned to idols, God turned from blessing them.
Nations don't decay and collapse because of the people who peddle pornography or narcotics, but because of Christians who are no longer salt and light.
Wiersbe adds, "God expects sinners to act like sinners, though He disapproves of what they do, but He doesn't expect saints to act like sinners. Compromising Christians not only hurt themselves and their families and churches, but also contribute to the decay of the whole nation."
Unfortunately, compromise seems to have become a way of life in modern America. We seem to cast off our character, like so much cargo on a sinking ship, when the seas of life become adversarial.
But God does not favor the spirit of compromise. 2 Chronicles 16:9a reveals the kind of character for which He searches, "For the eyes of the LORD run to and fro throughout the whole earth, to show Himself strong on behalf of those whose heart is loyal to Him."
The Lord is looking for men and women whose heart is loyal, who will not compromise their faith. He is searching for people who will take a stand for the inerrancy of the Bible, who will proclaim the Lord Jesus Christ as Savior. Scripture exalts loyalty. Loyalty is owed, first of all, to the Lord and to His truth, but also to those who stand for the truth.
What is God's promise to those who are loyal to Him; to those who trust in Him? God promises to look for ways to defend and show His strength on behalf of those who are committed to Him.
Steve Sager is the pastor at Calvary Chapel St. Helena. They meet at the American Legion Hall, 1291 Madrona Ave., St. Helena at 9:30 a.m. on Sunday mornings.