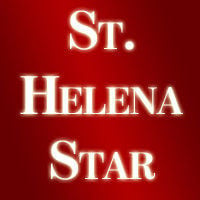 "We hold these truths to be self-evident: that all men and women are created equal." – From "Declaration of Sentiments," Seneca Falls, N.Y. In 1848, Elizabeth Cady Stanton along with her friend and neighbor, Lucretia Mott conceived of and convened the first women's rights convention focused on the social, civil and religious rights of women … a meeting that is believed to have been the launch pad for the women's suffrage movement. This year marks the 100th anniversary of women's right to vote.
The Equal Right Amendment was submitted to Congress in 1921, 1923 and 1943. Thirty years later, in 1972, Congress passed the Equal Rights Amendment. Forty years later, on Wednesday, Jan. 15, 2020, Virginia became the final 38th state needed to ratify the amendment.
We embrace those women who, for the past 172 years, have stayed the course. We are united. We are strong. We persevere. Equal rights for all.
Women Stand Up St. Helena
Catch the latest in Opinion
Get opinion pieces, letters and editorials sent directly to your inbox weekly!