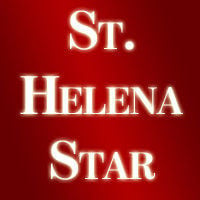 I'm hearing through the grapevine that some officials are trying to sell the beautiful public land next door to the St. Helena Public Library again. I guess a few met in between the regular meetings, and voted to get bids on it from hotel developers again. But then they delayed it at the regular meeting. Thank you! As a mother, I cannot understand how any parent in St. Helena could stand by and watch that happen.
I've written into the paper before, and I talk to so many other mothers and people who use that open area and love it, I have been asking why they keep trying to sell it anyway.
What I hear is big money is pushing it very hard and saying that a hotel will save St. Helena with all the taxes it brings in. I tell my kids that there are no quick fixes and if something seems too easy and too good to be true, it probably is. The new luxury hotel that went in a few years ago was supposed to save us too, and this one won't be any different. But if they want another hotel, put it on Main Street with the shops, restaurants and other hotels. Deciding to plow over one of the most beautiful public spaces I have ever seen, and that my kids and so many of us love and use, to "save us" with another luxury hotel, sounds like a shortsighted, quick fix idea that disrespects what the previous government officials protected all this time for us. I would like to know what the other ideas the city council has been working on are.
To me, anyone in government who votes to sell that perfect place, for a promise of saving St. Helena, doesn't really seem to realize what is worth saving in St. Helena.
Editor's Note: On April 24 the St. Helena City Council held a legally noticed special meeting to discuss the Adams Street property and a potential Enhanced Infrastructure Financing District.
Catch the latest in Opinion
Get opinion pieces, letters and editorials sent directly to your inbox weekly!