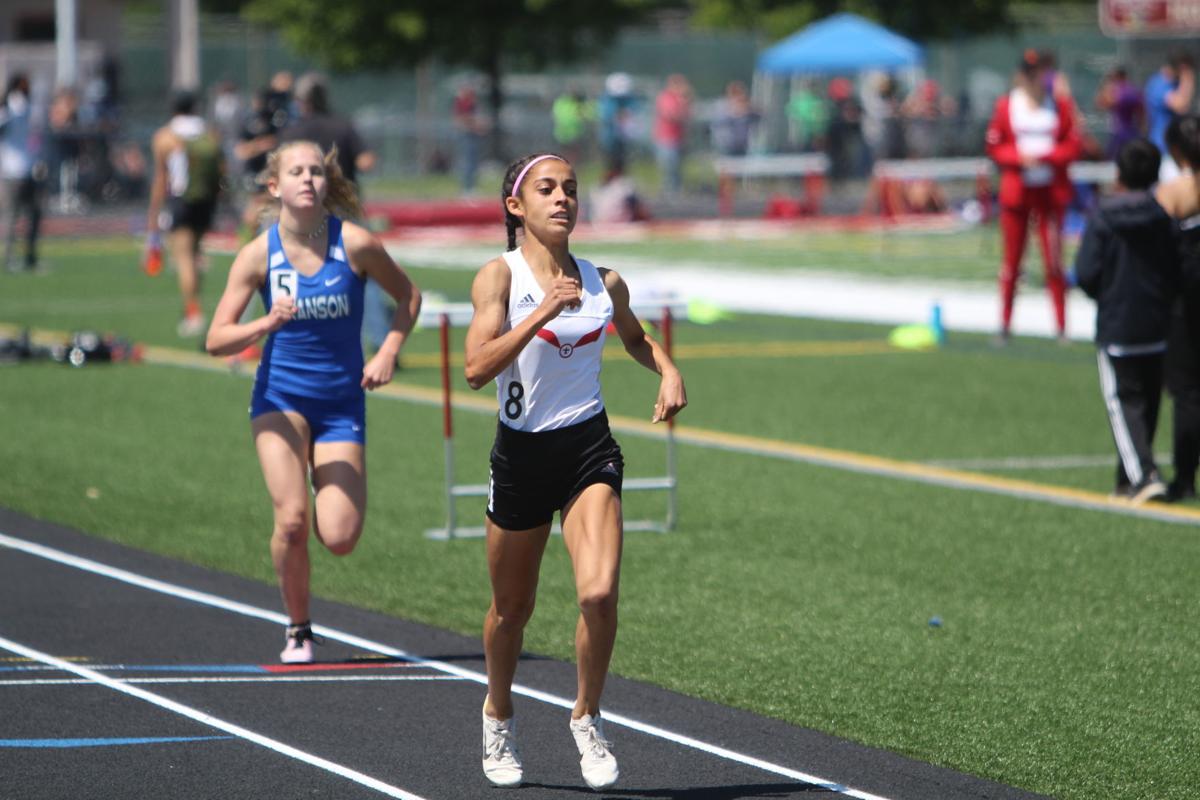 Redwoodempirerunning.com, a local blog and online resource that extensively covers prep cross country and track and field in the surrounding area, recently released its All-Redwood Empire track and field boys and girls teams from this past spring and several Saints were recognized.
Earning first-team honors for the boys was Ryan Searl, who put together a stellar junior campaign as one of the Saints top sprinters. He qualified for the finals of the North Coast Section Meet of Champions in the 100-meter dash after finishing second in the event of NCS 1A meet and first at the Coastal Mountain Conference meet. He placed fifth in the event at MOC, the best finish of his career, with a time of 11.16 seconds.
Searl also starred in the 200 and anchored the Saints historic 4x100 relay team which set a new school record this past season. His best performance of the season came at the Viking Track Classic at Montgomery High School back in April when he ran a personal record time of 10.88 seconds.
Sophomore Harper McClain was the other first-team selection from St. Helena and the only one from the girls side.
She had a historic first season running high school track and field. In her first meet, she shattered the school records in the 1600 and the 3200, and finished the year also owning the 800 school record.
She was also the first athlete from St. Helena to qualify for the California State Meet since 2007 and ended up finishing seventh in the 3200 with a time of 10:29.68, a personal record.
Three other Saints earned honorable mentions, two boys and one other girl.
Juniors Cody DiTomaso and Jacob Lehman were recognized for their solid seasons as was junior Ellie Blakeley.
DiTomaso and Lehman, both sprinters, were two other members of the school record-breaking 4x100 team. DiTomaso also ran the 200 and the 400 while Lehman specialized in the 110 and 300 hurdles.
Blakeley was the girls top sprinter and starred in the 100, 200, 100 hurdles, high jump and 4x100 relay.
Be the first to know
Get local news delivered to your inbox!