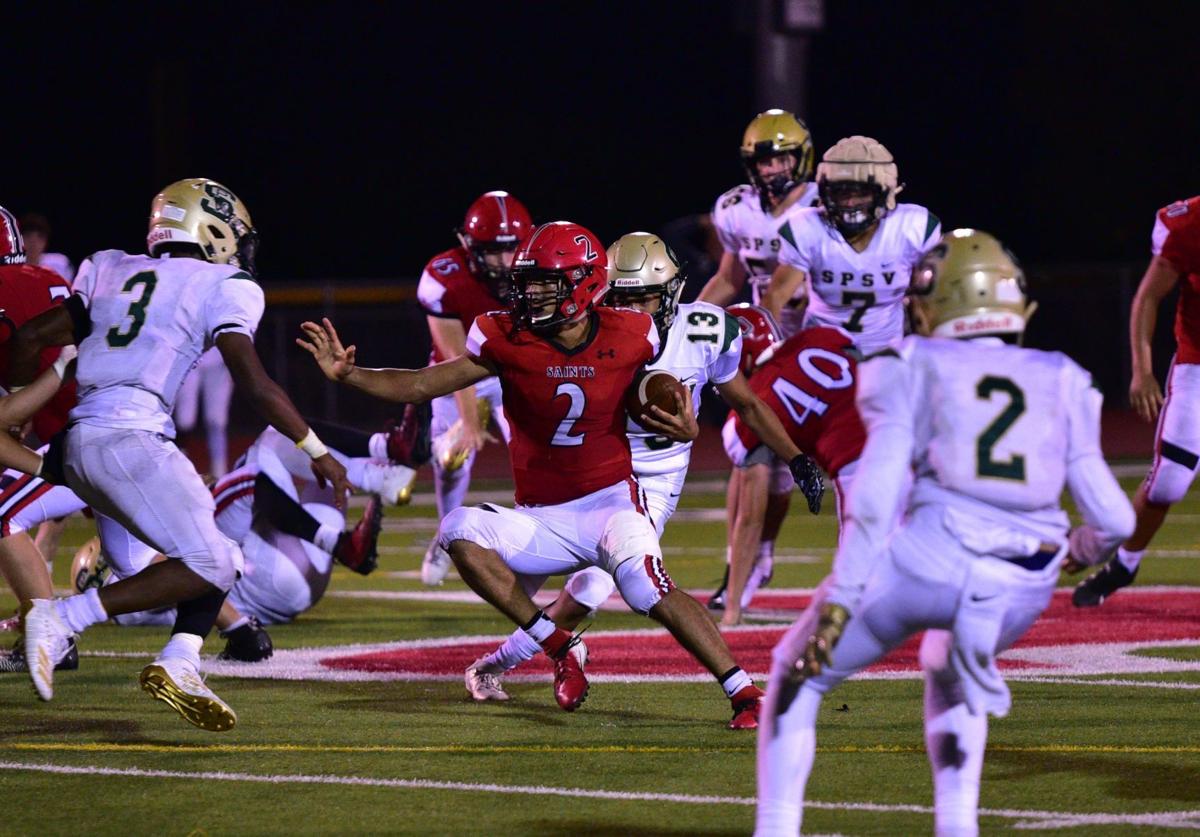 With the 2019-2020 school year in our rear-view mirror, The Register sports staff has turned its attention to the Napa County student-athletes that are returning to play sports in 2020-21.
Per announcements from the California Interscholastic Federation and North Coast Section in late July, the fall season for high school sports in the 2020-21 school year is now scheduled to begin in December and January with the rest of the sports slated to start in February and March to help stop the community spread of the coronavirus.
With that in mind, we continue our Up & Comers series, which highlights rising stars and players to watch for when their long waits are finally over.
For our third St. Helena edition we're featuring Daniel Martinez, Carter Dahline and Tina Almanza
Daniel Martinez
Sport: Football, wrestling
In football, the quarterback amassed just about 1,000 all-purpose yards — 708 on the ground and 290 through the air — while engineering the Saints' run-oriented offense and helping them put together another playoff season for the second year in a row.
The Saints (9-3 overall), after finishing 5-2 in the North Central League I and in a three-way tie for second place, beat St. Vincent in the first round of the North Coast Section Division VII playoffs. Martinez was sidelined for the playoff win with an ankle injury and watched JV call-up Spencer Printz throw a touchdown pass in his stead. Martinez came back and ran for 76 yards the next week in a loss to Salesian, but could face stiff competition at quarterback as a senior.
With the wrestling program rebooted, Martinez became a leader of that team at 182 pounds and put together an impressive 16-9 season during the winter.
A runner-up finish at the Coastal Mountain Conference Championships qualified him for the North Coast Section Championships at James Logan High in Union City. He went 1-2, winning his opener by third-period pin before falling two each of his next two opponents by second-round pin — including the eventual champion.
Martinez wrestled as a sixth-grader but not in high school until his junior year because there wasn't enough interest to have teams the first two years.
"I just liked the idea of switching from a team sport to this, where it's like you have your team but when you're in a match it's just you and nobody else," he said. "I thought it'd be cool to experience that, something new, something different but kind of similar at the same time."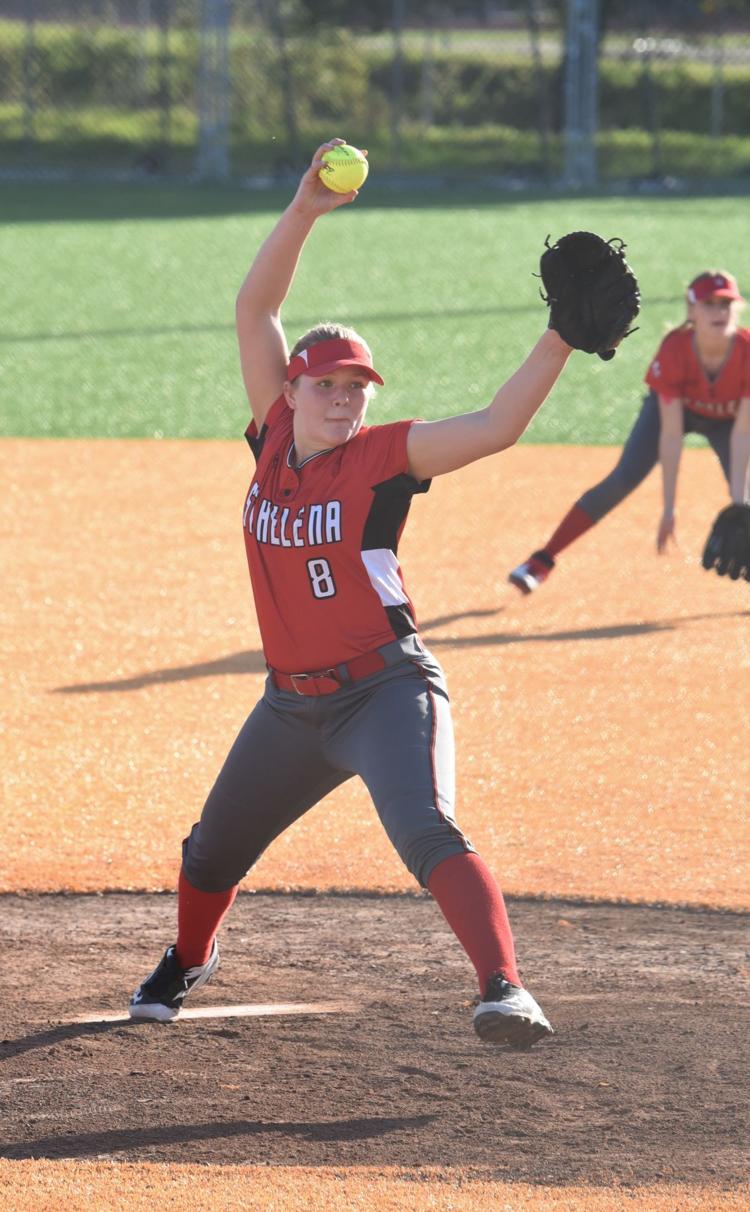 Carter Dahline
Sports: Volleyball, softball, mountain biking
Dahline has been the Saints' pitching ace and top power hitter in softball since she joined the varsity as a freshman in 2018 and was one of five finalists for All-County Offensive Player of the Year.
In 2019, she was earned All-County Player of the Year finalist honors after leading the Saints with a .488 batting clip, 21 hits and six doubles and belting their only home run. She also pitched 76 of their 83 innings, striking out 77 and making just two errors in 118 total chances. Head coach Brian Long guided St. Helena to eight wins that season, the most by the program in at least 15 years.
After pitching nearly every inning her first two seasons, Dahline got talented relief help this year from freshman Aribella Farrell. She's the daughter of longtime St. Helena football head coach Brandon Farrell, who took the softball helm in the spring.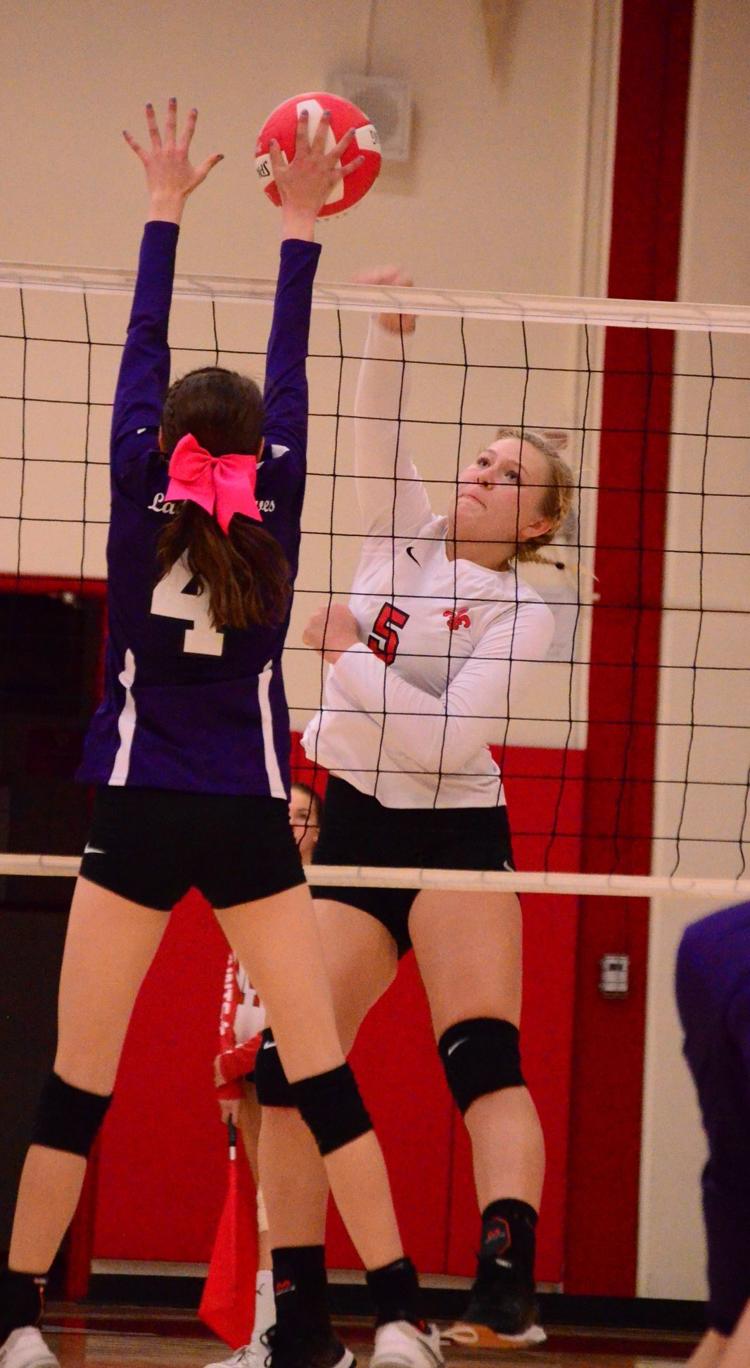 The Saints were 2-1-1 before the coronavirus shutdown. In their two wins, 12-0 over El Molino and 16-6 over Rio Vista, Dahline was a combined 5 for 7 with a triple, double, 4 RBIs and 3 runs scored. In the pitching circle, she allowed 6 hits and struck out 12 in 7 1/3 innings.
Dahline also plays volleyball, having helped the varsity Saints post 12 wins during her sophomore season.
She's also a member of the St. Helena Thunderbirds' high school mountain bike racing team.
Dahline came in with travel ball experience and years of pitching lessons. In 2018, she hit the first home run by a Saints player at their new turf field, forcing the season opener against Novato to extra innings before the Saints pulled out a 7-6 win.
"That was really, really helpful to my confidence," she said a few days after her smashing high school debut. "I know I struggle with slower pitchers and the pitchers I'm hitting against right now are slower than what I was hitting on travel, so I was really worried about that. And the fact that I haven't been on that dry spell and I've been hitting actually a lot better than I have in a while is encouraging, especially that homer on this field. They can't differentiate me as a freshman (after that). It makes me feel like a valuable part of the team."
Brian Long, the Saints' head coach at the time, added, "We're still really learning how to use her and harness what she's got because she's always played on travel teams and had different coaches. I'm trying to get used to what she's capable, but the raw talent that there is untapped."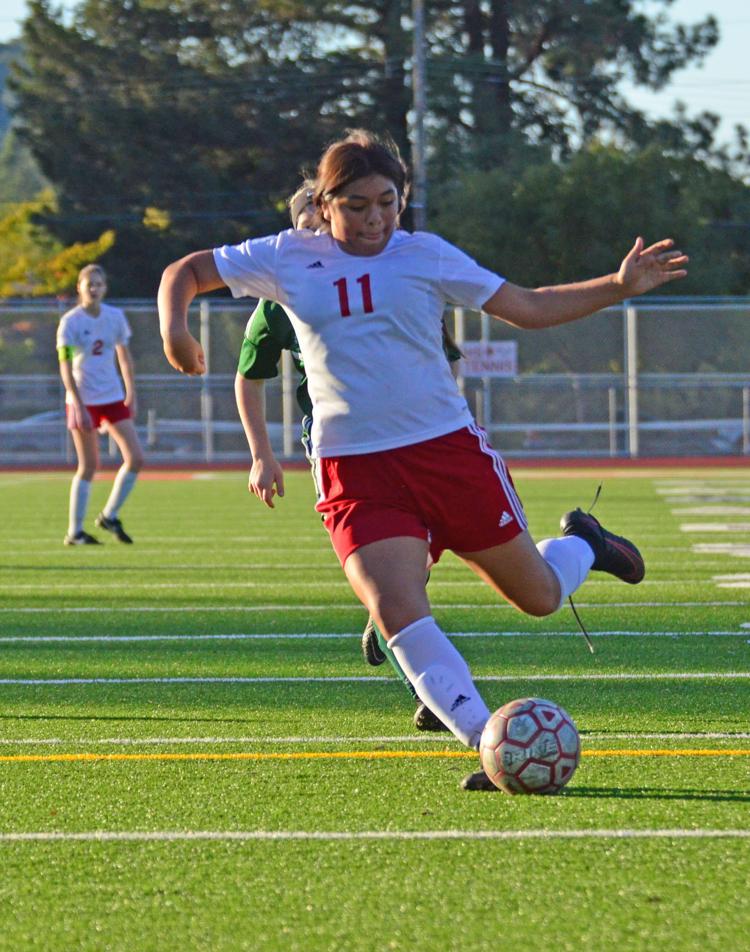 Tina Almanza
Sports: Soccer, basketball
Almanza has been a consistent contributor for the Saints varsity soccer teams since her freshman year.
In her first prep season, she scored 2 goals and dished out 3 assists for the Saints who went 11-3 overall and were one of the top teams in the North Central League I, earning her honors as a finalist for the County Girls Soccer Newcomer of the Year award.
As a sophomore, she scored 6 goals, third-most on the team, and had 2 assists for the Saints who went 10-4-4 overall and once again finished in the top half of NCL I teams.
While stats weren't available from her junior season last fall, Almanza scored a key second-half goal for the Saints in their penalty-kick shootout win in the NCS playoffs. She was also an all-league honorable mention selection for the NCL I as the Saints went 12-6 overall and 10-4 in league.
The Saints will return a deep and talented team this upcoming season and Almanza should once again play a big role, especially as a senior.
Watch Now: Walk of Life! Here's How to Make Your Walks More Exciting!
Contact Gus via phone at 707-304-9372 or email at gmorris@napanews.com. Follow him on Twitter @JustGusMorris.
Be the first to know
Get local news delivered to your inbox!