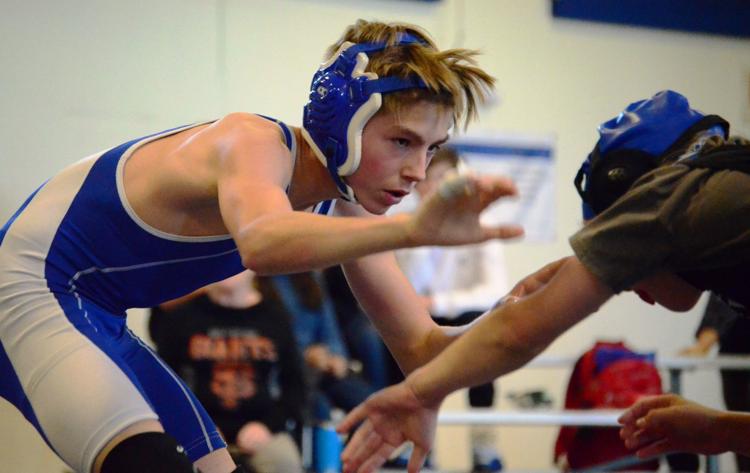 While the wrestling program remains a ghost of yesteryear at St. Helena High, a group of middle schoolers have remained active on the mat as they prepare for this weekend's league championships.
Robert Louis Stevenson Middle School wrapped up its regular-season schedule Tuesday night, losing its second consecutive dual meet, 43-27, to Technology of Rohnert Park.
"It was a really good match," said second-year RLS head coach Steve Solis, who was happy that his entire lineup was able to compete one last time before Saturday's Napa Valley League championships at Sonoma Valley High.
The Blue Devils (3-3) also lost to visiting Altimira of Sonoma last Thursday in a forfeit-riddled matchup. Only two St. Helena wrestlers were able to compete – and both were defeated – while the rest of the action was limited to exhibitions.
For Solis, a man who lives and breathes wrestling, this season has been a success on all fronts. In 2017, his first year with the program, RLS lost numerous players to injury as the grind of the sport whittled down a roster that began with 12 athletes to just two.
This year, they've only lost one of the initial 10, and Solis is optimistic he can improve that even more in 2019.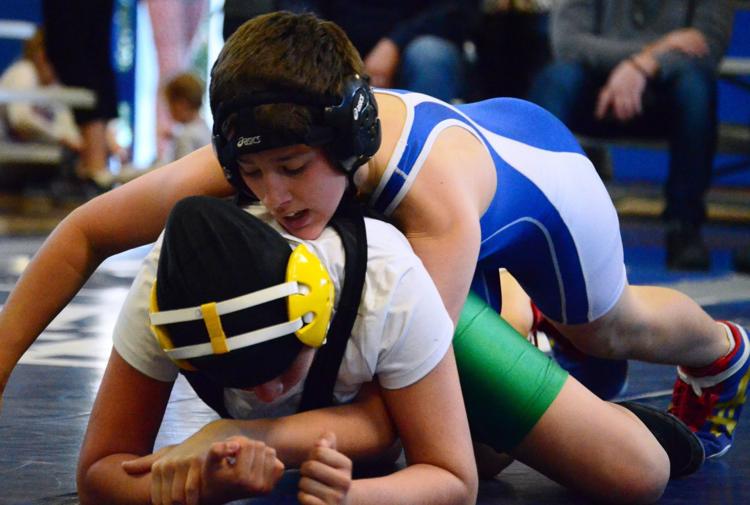 "I hope we finish with 19 next year," he said.
But maybe the most encouraging indicator that St. Helena athletes are interested in wrestling is the fact that seventh-grader Clayton Gambill is the only returner at RLS. The other eight are brand new to the sport.
"We only had one experienced kid, so I'm really happy with how the kids did," Solis said. "We have to always remember they're just first-year guys, but they're learning. They're going to be the backbone of future wrestling (in St. Helena)."
Based on individual records, that future is filled with potential.
Representing the sixth-grade class is Kristian Jimenez (88 pounds, 6-4 record), Christian Meineke (119, 5-3), Sean Valensuela (126, 1-2), and J.R. Adkins (heavyweight, 2-4).
The seventh-graders are Geno Hanna (78, 8-0), Gambill (105, 10-3), Jake Salling (112, 7-6), and J.P. Adkins (165, 8-0)
The lone eighth-grader is William Duppen (145, 8-5).
At times, Solis has been forced to field tough questions from the athletes about their future in the sport. Less than 20 years ago, St. Helena High School was a dominating force in the Coastal Mountain Conference, winning the league title nine out of 10 times from 1997 to 2007. In '05 and '06 they reached the pinnacle, capturing consecutive North Coast Section Class A titles despite being one of the smallest schools in the region. The Saints even came a few points shy of winning their third in a row in '07.
Herschel Sandler, the coach that led that dominant era, abruptly resigned after the 2006-07 season before a toxic scandal involving inappropriate conduct with former students rocked the St. Helena community.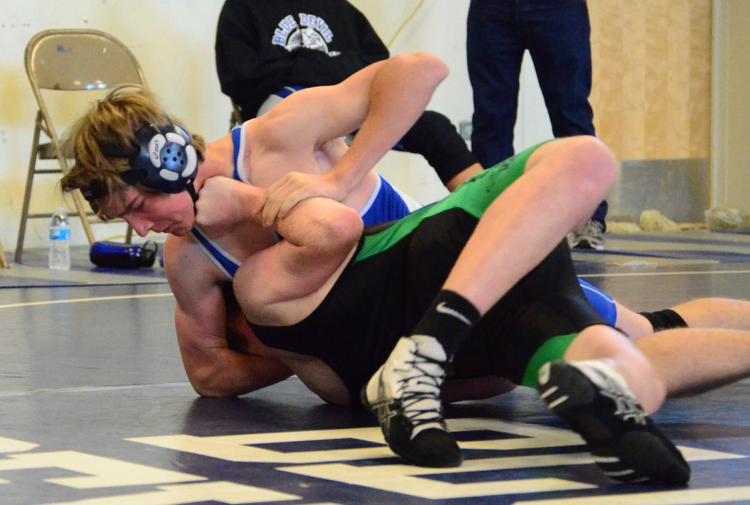 After that, the program was never the same. Interest in the sport steadily declined, and the high school elected to cancel the season for the first time this year.
Now, the prospects of it returning are unsure, and Solis has been doing everything he can to keep the sport alive within the community.
Unfortunately for Duppen, the only RLS eighth-grader, he will have to look elsewhere if he wants to continue competing after middle school.
"He wonders where this is all going if he wanted to wrestle," Solis said. "The young kids (are saying), 'How come we're even doing this if there's no wrestling in high school?' Well, that's what we're working on. That's what we're working on."
The former Castro Valley resident and seasoned wrestling coach has received a heap of support this year. Solis said multiple former wrestlers have been returning to St. Helena and checking in on the state of the sport to see if they can lend a hand.
"I'm going to have a meeting with some of them after the season," he said.
The retiree is hopeful they will take the reins and infuse some life back into the sport. Solis, who currently makes his home in Napa, accepted the job hoping he could build a bridge for a younger, more energetic coach that can get on the mat with the wrestlers.
"I want one of these young guys to take over," Solis said with a laugh. "I am committed through next year, but after that, I'm going to be 70. I'm exhausted."