Surprising no-shows as search for a new Napa Valley Unified School District superintendent begins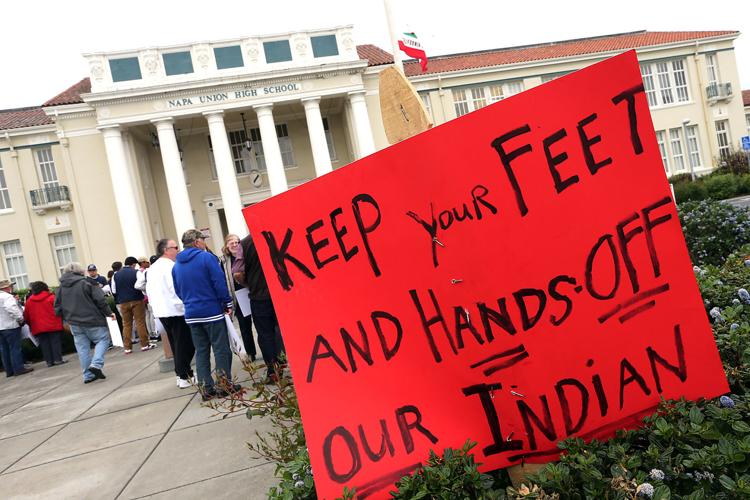 The Napa Valley Unified School District held meetings last week at three of its high schools to get input from parents about the kind of superintendent who should replace Patrick Sweeney, who is retiring in June.
The turnout at these meetings was surprising — surprisingly low — particularly for one school.
Of the meetings held at American Canyon High School, Vintage High School and Napa High School, the largest turnout was 10 people, and that was at ACHS.
The fact that the best-attended meeting was in American Canyon raised an eyebrow.
With so many commuters and young families, American Canyon civic meetings often don't draw many people because they struggle to find the time for them.
Vintage High's meeting attracted six people, while Napa High drew only three — and only one of them was a Napa High parent.
The other two people were a teacher from American Canyon and a parent whose kids go to Silverado Middle School.
The presence of just one Napa High parent at a meeting in the school's Little Theater was considered a shocker.
Last year, Napa High was ground zero for some of the biggest controversies to rock the school district.
There was the football hazing scandal, which produced multiple expulsions of Napa High students and loads of angry parents who argued the punishment was too severe.
Dozens and dozens of Napa High football parents, as well as alumni, showed up en masse at school board meetings a year ago to protest the way Napa High and the district were handling the hazing issue.
The meeting room for the school board, located next door to the Napa High campus in district headquarters, was packed more than once with at least a hundred angry parents and others.
Many of them criticized Sweeney specifically for how the hazing scandal was handled.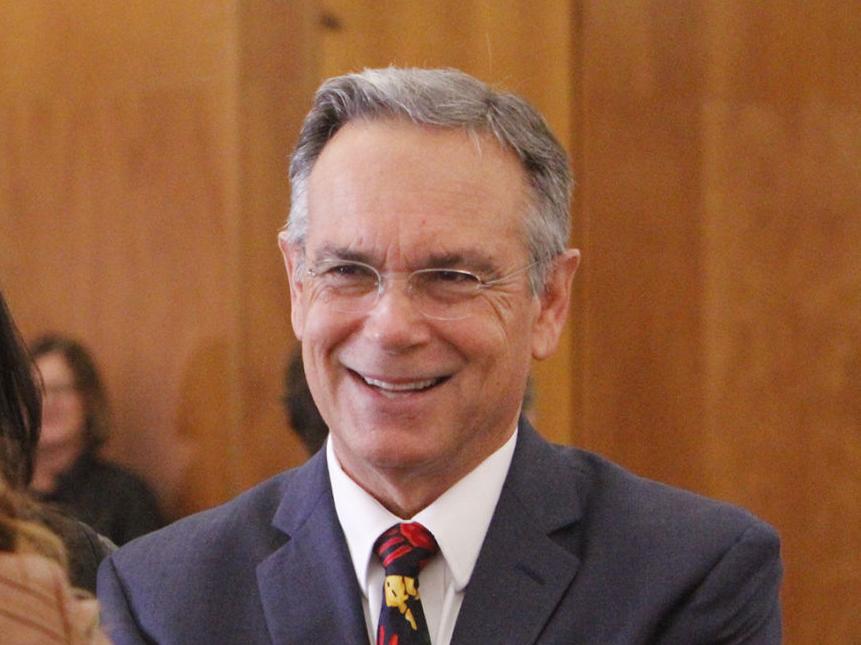 Napa High parents and alums also showed up in force at special meetings held last year by the school board to consider a proposal to do away with the Indian mascot.
The mascot meetings weren't even held in the school board's regular meeting room because turnout was expected to be very high — and it was.
Hundreds showed up for those raucous discussions held in the District Auditorium and, like the hazing controversy, some Napa High people accused Sweeney of having an agenda to get rid of the Indian.
There was so much anger at Sweeney and the school board that many Napa High alum and parents got together to launch an unsuccessful campaign to recall the trustees.
Some Napa High people hoped to get rid of the current trustees and replace them with new ones who would, in turn, fire Sweeney.
Given this recent history, there was an expectation that these upset parents and alums would show up Thursday night in the Little Theater to voice their opinions about the next superintendent.
The one Napa High parent who was there was herself surprised to not see more of her own kind at the meeting.
Her son played football for Napa High, and she was well aware of the sour mood in her community for how things went down last year.
She acknowledged that there still are raw feelings among others like her at Napa High. And yet, she was the only one to appear at the meeting.
One possible explanation for the poor turnout, she said, was the fact that the Napa High boosters club was meeting at the very same time elsewhere on campus.
The boosters meeting was an important one, she said, because it was their last planning session before their annual crab feed fundraiser.
That might explain why other Napa High football parents didn't show up in the Little Theater, she said.
But, she added, where were the alums? "I expected some of them to show tonight," she said.
With only three people in attendance, the consultants running the meeting (and the search for a new superintendent) wrapped things up early.
One of the consultants, Walt Buster, a retired school superintendent, said they had held a total of 17 focused meetings throughout the district to get input from those in the NVUSD.
"We met with parents from the Superintendent's Advisory Committee, Union Leadership, Classified Management, Foundation and Community leaders, cabinet members, and there was an input meeting for students led by a principal," Buster wrote in an email last Friday morning.
"We have all the input and remain open to getting more," he added.
Anyone wishing to contact Buster can call him at 415-827-8782 or by email at wbuster3036@comcast.net.
Buster said the next step after holding the public meetings will be to post the job notice on Feb. 26 through the Association of California School Administrators.
The other consultant involved is Keith Larick, who led the search eight years ago that resulted in Sweeney replacing then-retiring Superintendent John Glaser.
Larick said after they collect all the applications and resumes, they will share them with the school board. The trustees will review them and whittle down the pool of applicants to probably a half dozen or so finalists for interviews.
The consultants expect NVUSD to hire an experienced superintendent from another district. They said the job is too big and demanding for someone who is currently an assistant superintendent to step in and take over as a first-time superintendent.
The goal is to have the new superintendent selected by May 30, they said.