New report on Pathway Home shooting offers insight into gunman's mind hours before the tragedy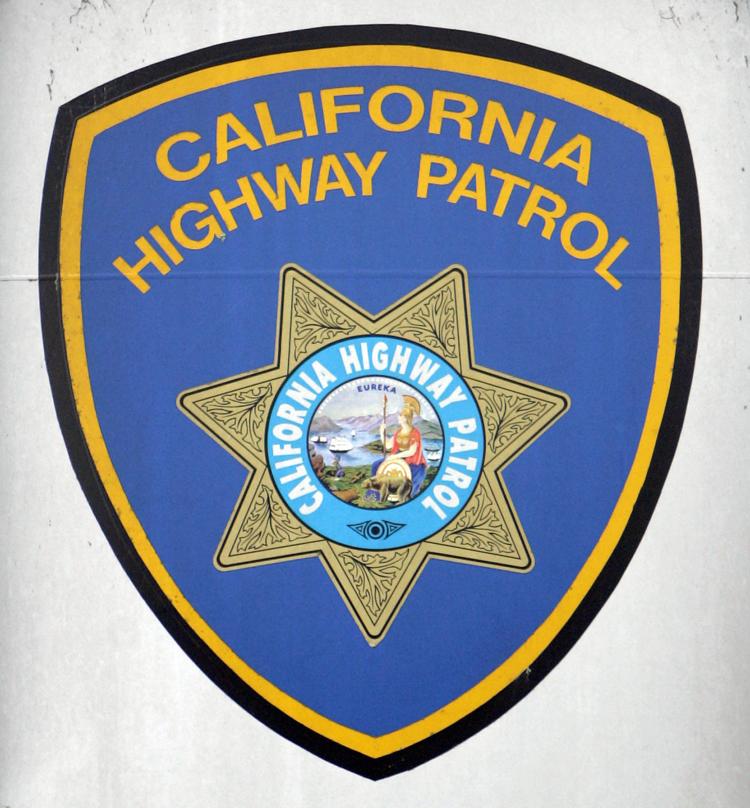 The gunman in a March 9 shooting at the Veterans Home of California at Yountville spent the early morning hours searching the Internet for articles and videos related to murder and suicide, according to a report released Thursday.
Gunman Albert Wong, 36, was at the building where the Pathway Home Program was held the night before and propped open a basement door, according to a heavily redacted, 94-page report released by the California Highway Patrol, which oversees investigations into incidents that occur on state land. It's unclear how he got inside the building on the night before, but he let himself in without incident the next day and took the lives of three women, one of whom was pregnant.
The report contained some new details on the incident and the hours leading up to the shooting. More than 100 officers from 16 agencies were involved in the investigation, according to the report. Twenty-three witnesses were interviewed.
The report reiterated much of the information in the Napa County District Attorney's report released earlier this month. The DA cleared of any wrongdoing Napa County Sheriff's Deputy Steven Lombardi, a 26-year veteran of the department who responded first and alone to the scene.
Wong, who had recently been dismissed from The Pathway Home's program for veterans with PTSD at the Veterans Home, had legally purchased in February a Stoeger Industries double barrel shotgun from Sweeney's Sports in Napa and a JP Enterprise .308 rifle from Coyote Point 26 Armory in Burlingame.
He was at his Sacramento home when he began to search for murder and suicide-related Internet content on the morning of the shooting.
He first searched "Apple not assisting law enforcement" just before 5 a.m. and read a Washington Post article on Apple's vows to resist FBI pressure to unlock an iPhone that belonged to a gunman in a terrorist attack, according to the report.
He searched "overcoming fear of death suicide" just before 7 a.m. and began reading an article called "Overcoming the fear of lethal injury."
Wong began searching for "planned murder suicide" a half hour later and read Wikipedia entries on "Murder" and "Malice aforethought," and articles titled "Murder-Suicide: When killing yourself is not enough" and "Practice makes deadly perfection," according to the report.
He began searching for footage of suicides at 8:25 a.m. He headed to Yountville in a rental car about a half hour later.
He arrived in Yountville just before 10 a.m. He arrived at the Veterans Home at 10:18 a.m. and parked near the loading dock of Madison Hall. Wong removed from his trunk a bag holding the guns he purchased in February, plus shooting safety gear, according to the report.
He entered Madison Hall through the propped-open metal door leading into the basement, according to the report. Wong then put on clear safety glasses, ear protection muffs, additional ammunition and magazines, and slung the rifle and double barrel shotgun over his shoulders.
He kicked open a door, made his way to the first floor stairs and ascended a second-floor staircase. He immediately turned right and walked into a room where a goodbye party was being held for two staff members, according to the report.
Wong dismissed seven people in the room and took hostage Executive Director Christine Loeber, 48, Clinical Director Jennifer Golick, 42, psychologist Jennifer Gonzales Shushereba, who was 32 years old and six months pregnant, according to the report.
Sheriff's Deputy Lombardi, meanwhile, had arrived on scene. He went to the second floor alone, knowing that Wong had prior military experience, guns and ammunition, according to the report. Lombardi thought he was going to die.
Lombardi cleared other rooms in the hallway, pushed the door open and saw what he believed to be the barrel of a rifle with an attached flashlight held upright, pointed toward the ceiling. Lombardi thought things were at a standstill, then heard the rack of a rifle and a high-pitched, female scream, according to the report.
Lombardi began firing through the door, at the last place he saw Wong, at 10:32 a.m. Lombardi fired 13 shots toward Wong, who fired back 22 times, according to the report by the DA's office.
Lombardi continued to fire and moved, believing that Wong would come out and attack him. But nothing happened for six minutes, according to the CHP report.
Then Sheriff's deputies and Napa Police Department officers arrived and covered the hallway. Sonoma and Napa SWAT teams relieved the officers.
Closed-circuit camera footage and audio captured from Lombardi's body camera indicated that Wong fired toward Lombardi, then turned his rifle to the three victims. Gonzales Shushereba and Glock were each shot once with his rifle and Wong struck Loeber multiple times. The women died from their injuries.
Wong then fired a 12 gauge slug from his double-barrel shotgun into his head, according to the report.
A robot from FBI SWAT entered the room hours later at 5:45 p.m. and located all four people. FBI SWAT cleared the scene and CHP took over the investigation.
The three women and Wong were found dead at 6 p.m.
CHP's report also contained recommendations, much of which were redacted. The only unredacted recommendations directed the investigation into the women's murders to be closed and a copy of the report be distributed to Napa County agencies.
Another four redacted pages followed.