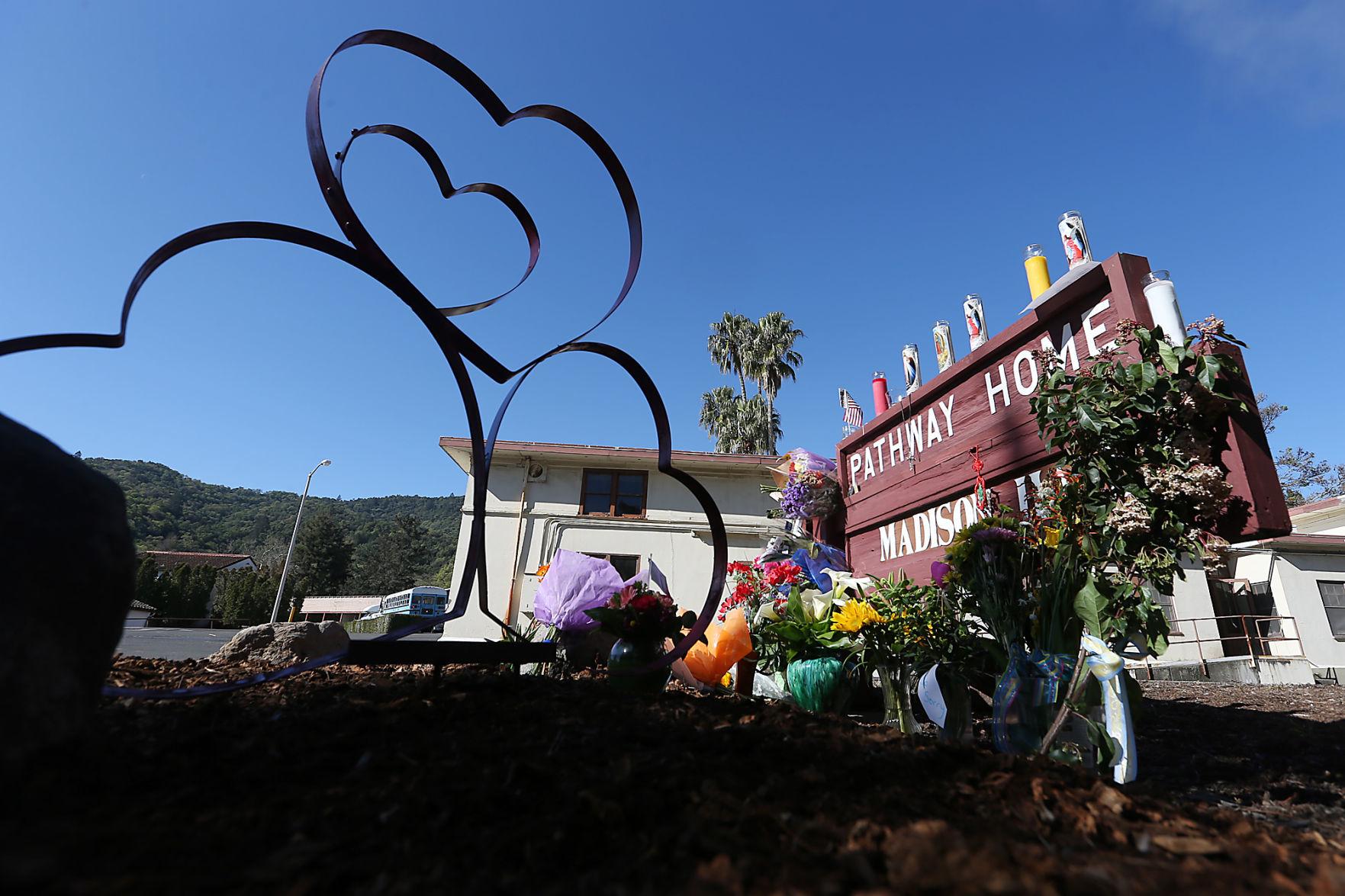 The remaining military veterans at The Pathway Home have been moved out the facility in the wake of the shootings Friday in Yountville that left three employees, a child in the womb, and the gunman dead, directors announced Sunday.
Six clients who were being treated at Pathway, an inpatient center for veterans of the Iraq and Afghanistan wars suffering from post-traumatic stress and other disorders, have been shifted to temporary housing and are receiving care from Napa County, the federal Department of Veterans Affairs and other providers, according to Larry Kamer, a volunteer and former board member for the program.
The six men are in temporary housing at an undisclosed location in Napa, Kamer said Sunday night. The San Francisco Chronicle reported later that the remaining clients were staying at different hotels across the county.
Pathway's headquarters inside the Madison Building at the Veterans Home of California – where a recently expelled client killed the program director, two clinicians and himself – remained closed off as a crime scene.
Where Pathway will house and treat veterans in the future – and what new security measures may be added – remained unsettled in the wake of the killings, but Kamer emphasized its leaders' intention for the program to continue – even if the emotional trauma linked to the Madison Building proves too much for therapy to continue there.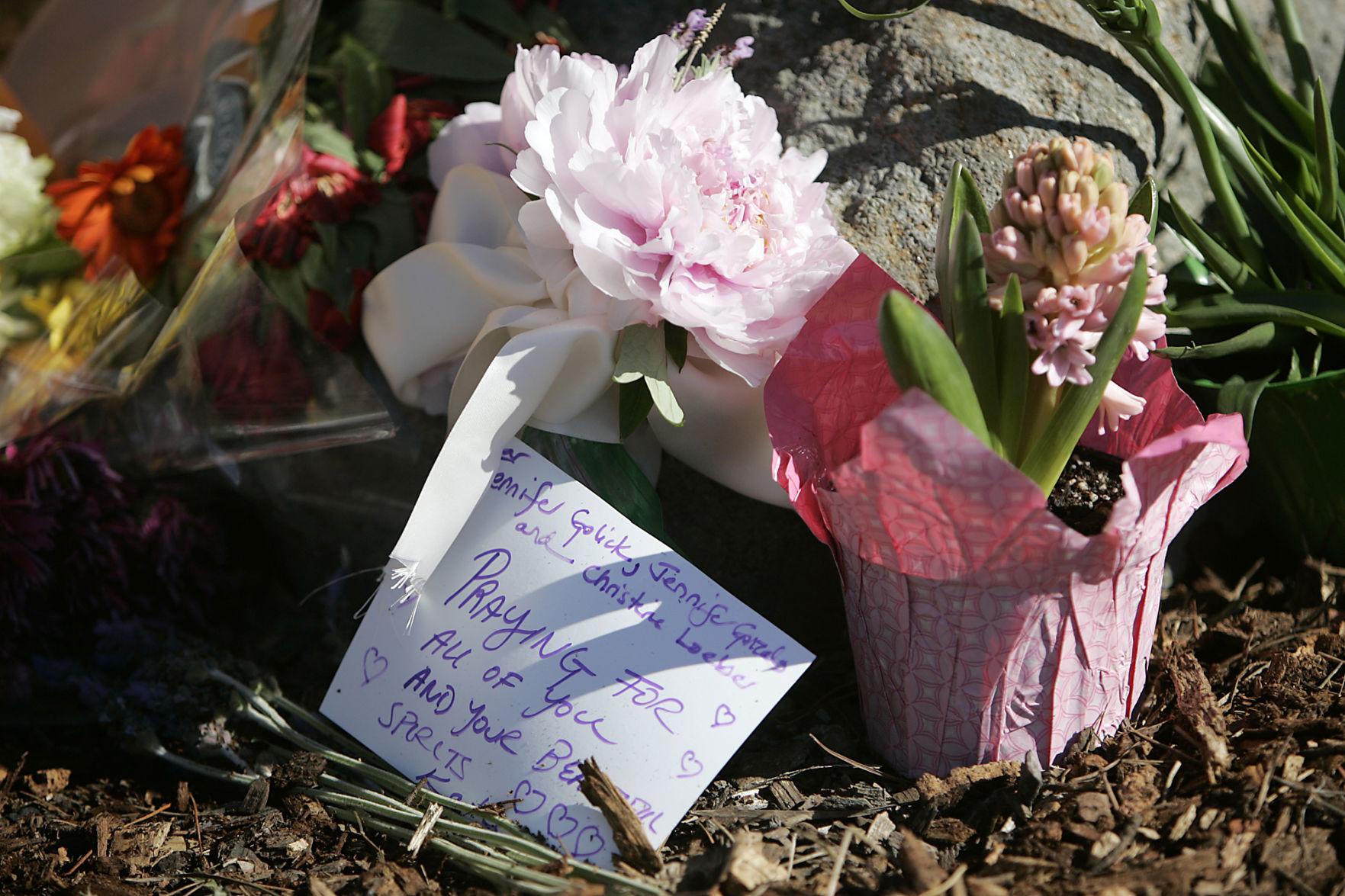 "Pathway will continue in one way, shape or form, but we are taking the situation day by day right now," said Kamer, whose wife Devereaux Smith, also a Pathway employee, escaped from the gunman – Army veteran Albert Wong, 36 – along with several other people. "… We want to be there for them; we've experienced a great tragedy that points up the need for this care in a very high-profile way."
"People may not want to live or work there (at the Veterans Home) after something like this has happened," he added. "But we are in active talks with the Veterans Home, CalVet and the VA to see if there's another facility that's appropriate."
In the wake of the killings, Pathway's board of directors has taken over daily operations and "is working overtime and reaching out to both veterans' agencies and the community for houses and apartments that can house these guys," said Kamer. "… It's not as if ready-made facilities are available for this kind of treatment. We have an urgent need to just be sure our veterans have a place to stay and a place to receive care."
Wong, who reportedly had recently been dismissed from The Pathway Home, entered the Madison Building with a gun at about 10:20 a.m. Sunday and took three workers hostage: executive director Christine Loeber, clinical director Jennifer Golick and psychologist Jennifer Gonzales Shushereba, who was 26 weeks pregnant. All were found dead by gunshot at about 6 p.m.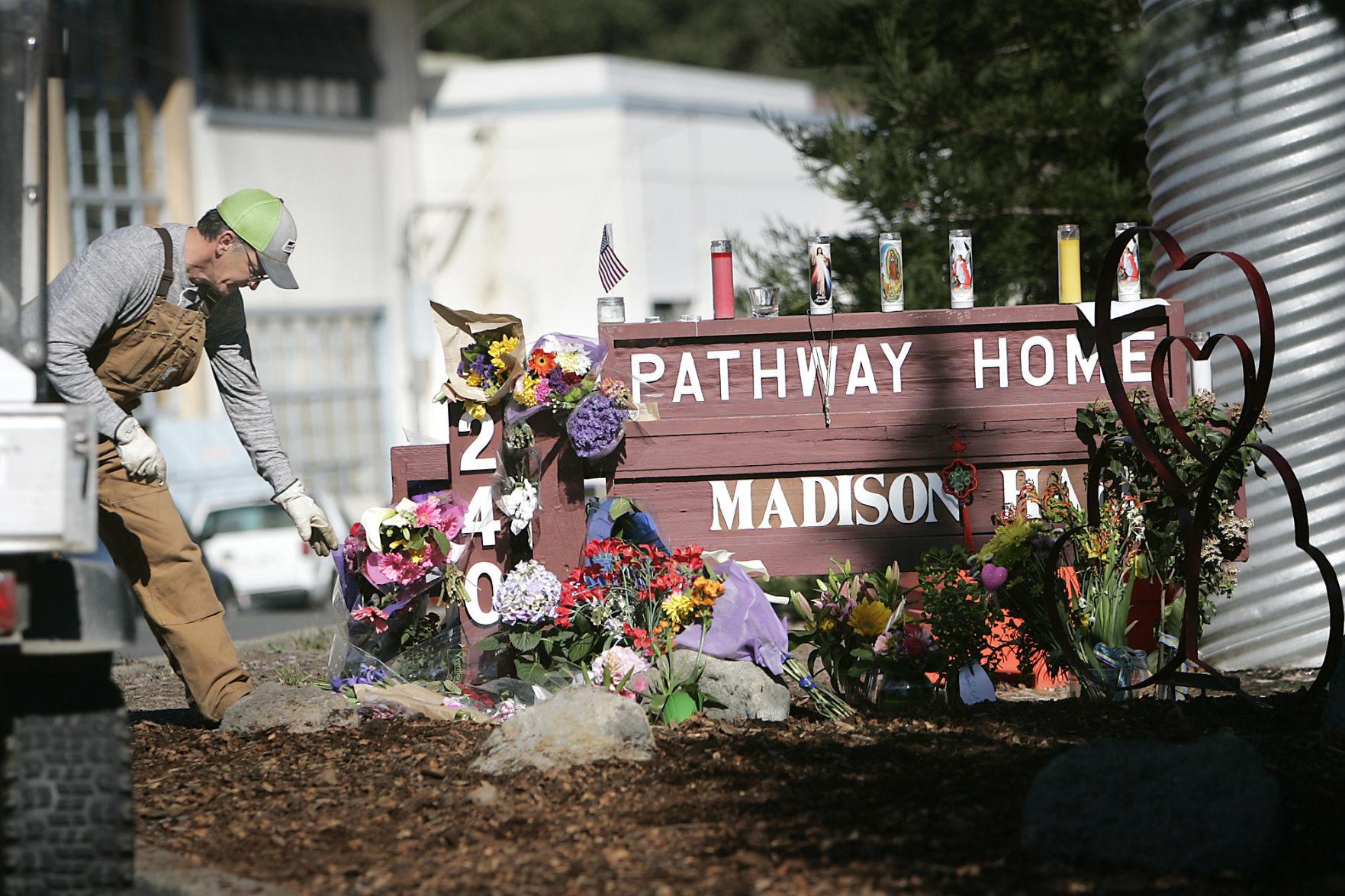 "Our highest priority continues to be to care for the veterans, to make sure they have a place to stay, to make sure they get therapy and care and try to keep them together, because keeping them together is a really important thing," Kamer said.
Pathway and CalVet directors said it was too early to know what new security measures might be put in place at the Veterans Home. "We'll wait for the outcome of the investigation and let law enforcement do their job," CalVet spokesperson June Iljana said Monday morning.
The program's building includes surveillance cameras and a check-in desk, but guards on the Yountville campus are not armed – a fact that irked the group representing security personnel there and at CalVet's other retirement homes across the state.
"To date, administrators have been willing to risk public safety rather than provide trained law enforcement officers with firearms," the California Statewide Law Enforcement Association (CSLEA) said in a statement. "Rather than the state taking a proactive approach to adequately protect their residents, staff, and visitors, CSLEA's fears have been, and continue to be, that it will take a tragic event to force administrators to finally act."
During the Pathway board's emergency meeting Saturday, relatives, friends and co-workers of the three victims met with members of the VA, state Department of Veterans Affairs, Napa County Mental Health, California Highway Patrol and the town of Yountville, staff members said in a statement posted to the program's website Sunday.
"The Pathway Home's Board of Directors is developing a long-term plan for these Veterans so they do not experience a lapse in services," the statement read. "We are grateful to the San Francisco VA for stepping in so quickly to provide ongoing resources."
Social workers and therapists also were assigned to work with current Pathway residents as well as staff members who escaped harm on Friday. Seven staff members remain active, according to Kamer.
Pathway board members have announced a memorial service for the victims at 6 p.m. March 19 at the Lincoln Theater, 100 California Drive in Yountville. In addition, Pathway and Yountville officials along with mental health providers are planning a community forum on mental health and public safety next week at a date and location to be announced.
A fund has been opened to support the families of Loeber, Golick and Shushereba. Donations can be sent to the 3 Brave Women Fund, c/o Mentis, 709 Franklin St., Napa, CA 94559.