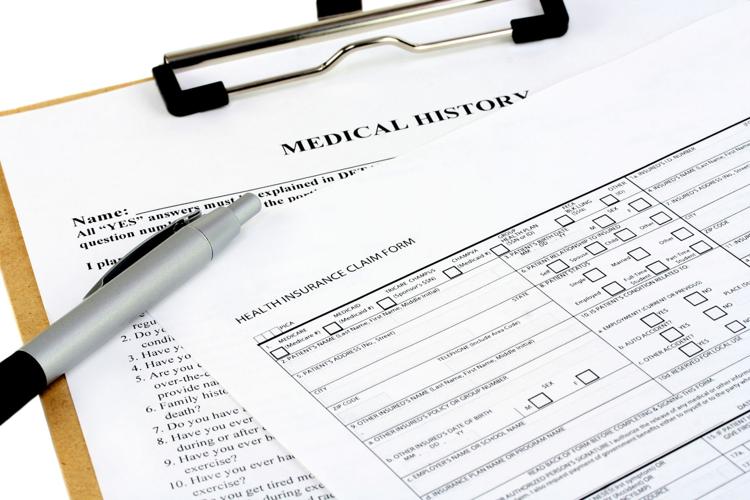 Local nonprofits worry that a growing number of foreign-born residents are forgoing health care, fearing medical help could jeopardize their immigration status.
It's difficult to quantify the number of immigrants who are choosing to decline health care because evidence is anecdotal. But OLE Health, the Napa Valley's second-largest health care provider behind Kaiser Permanente, says it may have statistics that offer a glimpse into the problem. The organization serves many immigrants.
More than 900 OLE Health clients have disenrolled from Partnership Health Plan, a Northern California health care organization that manages benefits for 560,000 low-income residents on the state-run insurance plan Medi-Cal. Most of those patients were children.
"If you're a citizen, that's great," said Elia Rubio, who educates patients for OLE Health. "But if you're not, you will not access any kind of public benefit out of fear of hurting yourself in the long run for citizenship."
Legal and health care professionals who work with local immigrants say the anxiety around obtaining public benefits, such as government-run health care, started to grow after the election of President Donald Trump in 2016.
Trump campaigned on commitments to crack down on people who cross the Mexican border illegally and made it a priority to reform immigration policy.
Local health care professionals say the anxiety has grown significantly worse since October, when the Trump administration proposed to change the "public charge" rule that helps the government decide whether a person trying to enter America or obtain a green card may primarily rely on public dollars.
As a result of this proposed change, roughly a dozen clients visit Community Health Initiative Napa County each week wanting to withdraw from public benefits or seeking more information about the proposed "public charge" rule change, said Elba Gonzalez, head of the organization.
The office, which offers help to patients seeking health insurance, is usually busy around the time of open enrollment for health care benefits. Fewer people seem to be enrolling in Medi-Cal this year, she said.
Every client who seeks more information about the proposed change is misinformed, Gonzalez said. The rules are confusing, especially for people who don't speak English as a first language. Sometimes, clients are so scared that they don't seem to be listening to the advice she offers, she said.
"To see that fear, and that they're having to make a decision that puts their health at risk, it's just really concerning," said Gonzalez, who has worked in the health care resources field for 13 years.
Trying to redefine 'public charge'
The "public charge" rule exists to help the government determine how big of a charge, or cost, an immigrant could pose to taxpayers. Currently, the rule targets immigrants who receive benefits through Supplemental Security Income and Temporary Assistance for Needy Families, but the proposed change to the rule would expand the range of public benefits.
If approved, the government would take into account immigrants receiving housing assistance, non-emergency Medicaid benefits, Medicaid benefits for certain low-income patients who need prescription drugs, and Supplemental Nutrition Assistance Program, formerly known as food stamps. Most immigrants who use such services for at least nine months within a three-year period would be considered a "public charge."
The U.S. Department of Homeland Security, which proposed the rule change, says the policy will give the government a more comprehensive set of tools to decide whether immigrants will be self-sufficient.
The changes would mostly affect immigrants who use family connections to obtain a green card, according to an analysis by the Kaiser Family Foundation. A much larger pool of immigrants may also be affected, as some may pull out of public programs because they are confused or scared of risking their chance at staying in America, according to researchers.
An estimated 875,000 to 2 million children of noncitizen parents could lose Medicaid coverage if the policy change caused 15 to 35 percent of those patients to disenroll, Kaiser Family Foundation researchers found.
'There's so much fear'
Kids are the fastest-growing group of patients disenrolling at OLE Health, according to Alicia Hardy, head of OLE Health. Some children of undocumented parents have even asked to stop receiving public benefits to avoid jeopardizing their parents' immigration status.
People disenrolling in great numbers could ultimately reduce the availability of services OLE Health can offer to the broader community, officials said.
OLE Health saw a 20 percent increase in clients who became insured when the Affordable Care Act, or Obamacare, was implemented in 2013, Hardy said. Clients have started disenrolling in the last two years. And for every one percent of clients who drop coverage, OLE Health loses nearly $200,000 in revenue, officials said.
Such a change would not hamper OLE Health's plans to expand into its future south Napa campus, but could affect ongoing operations.
The "public charge" proposal has yet to be approved, but Hardy said it will be a matter of time until the change becomes law. The organization is bracing itself for the possibility that people will disenroll at an even faster rate by trying to educate as many patients as it can.
The public may submit comments on the proposal until Dec. 10 to www.regulations.gov/document?D=USCIS-2010-0012-0001.
Patients seem to be coming in less often or only when they're in an emergency situation, Hardy said.
"With the current political environment, there's so much fear of government and fear of anything that could jeopardize someone's ability to obtain legal permanent residency," said Hardy, "even though some of the (anxiety behind the) decision-making is unfounded."
The proposal prompted some who were considering disenrolling from benefits to reach out to the International Institute of the Bay Area, a nonprofit that offers legal help to immigrants.
Karla Marquez, who works in the organization's Napa office, encouraged immigrants who are considering disenrolling to speak to their eligibility case worker and connect with a legal service provider. The case worker can help their client understand how they determine whether someone is eligible for a public benefit, while a legal service provider can help the client understand how receiving a benefit could affect their specific case.
It's better to go to trusted organizations than to live in fear, she said.
"This is really about making a decision," Marquez said. "We want people to be well-informed so that they can … not be overwhelmed by the fear that other neighbors might be feeding to them, or the fear that's being distributed over the television or the radio."