Committee skeptical of cost estimates for St. Helena's public buildings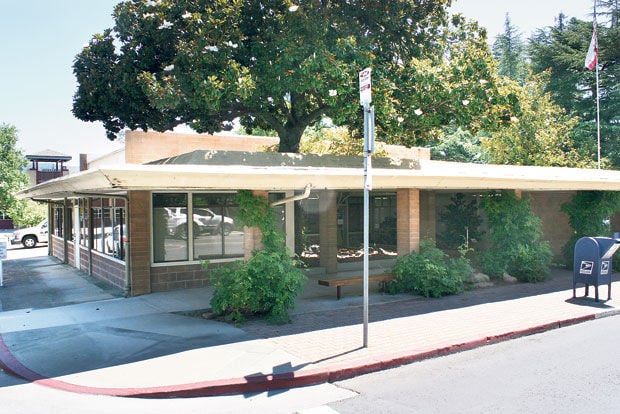 ST. HELENA — The committee charged with analyzing St. Helena's public facilities got their first look at a consultant's report on Jan. 17 and were already skeptical of one of its most important findings: the cost of repairing and rebuilding the city's aging facilities.
Some members of the St. Helena Assets Planning Engagement (SHAPE) Committee warned that consultants were underestimating local construction costs, which will be a crucial factor as the committee investigates how the city can make better use of its buildings and whether any should be remodeled, rebuilt from the ground up, or relocated.
Consultant Matt Anderson of EMG said his team estimated the cost of replacing the current 11,411-square-foot City Hall/police station, which is severely dilapidated and outdated, at $3.25 million, or $285 per square foot.
That estimate is based on a national construction index, plus a 21 percent premium for the additional cost of building in Napa County. Anderson said the estimate is a "raw building cost" that doesn't include city staff time to manage construction or interest on any bonds or loans the city might use to finance construction. The report is still in draft form and subject to change.
Committee Chair Mark Smithers, a winery CFO, said he's "written a lot of checks" for local construction projects and believes the cost estimates for repairing buildings are much too low.
"We need to go into this with eyes wide open," he said, suggesting that the consultants' estimate of $750 for replacing a window should be closer to $2,000.
Since contractors in the area are all busy rebuilding in the aftermath of last year's fires, "we're going to be paying through the nose," Smithers said. Even under normal circumstances, construction costs in St. Helena tend to be higher than in the city of Napa, so basing costs on the Napa County average could produce inaccurate estimates, he added.
"I would take a really hard look at those numbers," Smithers said. "We do not want to understate what those are. Just ballparking it, I think they're 50 percent higher than the numbers we have in front of us."
Committee member Oliver Caldwell, who spent millions of dollars to seismically retrofit the old Star building, was also skeptical. He said a prominent Bay Area construction firm gave him an informal estimate of $6.5 million for a new City Hall two years ago, when Caldwell was investigating the city's options.
Pat Dell also questioned the $285 figure, saying it could be "drastically lower" than actual construction costs. She said local residential construction costs are closer to $500 per square foot.
Anderson said commercial construction tends to be cheaper than residential. But City Manager Mark Prestwich noted that since City Halls and police stations are considered "essential services facilities," they must meet higher building standards, which makes them more expensive to build than typical commercial buildings. Public projects also have to meet prevailing wage requirements, he said.
Prestwich said another consultant, Kosmont Companies, will meet with the committee at 6:30 p.m. Wednesday, Feb. 7, at Vintage Hall, to talk about asset strategy, which includes potential costs and funding options for new and improved buildings.
"This is a review of a draft document," Prestwich said. "I think there are other factors that have been referenced that can be applied to this. This conversation is a good one."
The city will never be able to estimate actual construction costs down to the dollar, Prestwich said.
"This is really an order of magnitude exercise," he said. "But we do want to be as accurate as possible."