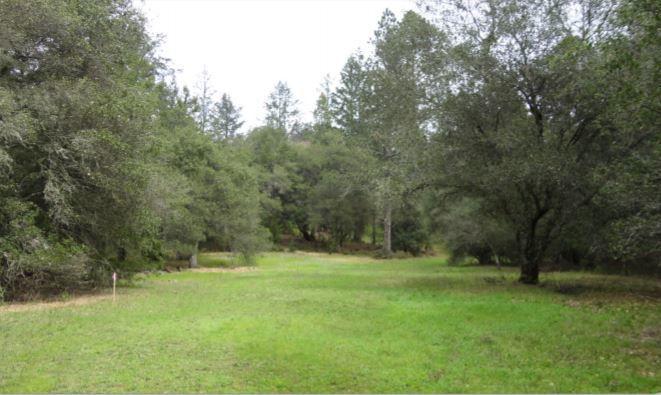 A program to sample and test water running toward Napa's main city reservoir is taking shape as the county takes comments on the environmental impact of a 34-acre vineyard proposed for woodlands near Angwin.
The proposal from the developer of Le Colline, a vineyard project outside the Linda Falls nature preserve, would include paying for samples to be taken from Conn Creek upstream and downstream of the site starting when construction begins, and for two years after all plantings and other work are complete.
Napa also would retain the right to enter sampling sites for long-term monitoring of erosion and agricultural runoff that could affect water quality at Lake Hennessey, the city's largest local water source.
Conn Creek flows southeast from the project site to Lake Hennessey, which supplies more than 84,000 people within and near Napa's city limits.
Thomas Adams, representative for the site owner David DiCesaris, filed the water testing plan in a Feb. 13 letter to the county revising the vineyard proposal. The City Council voted Tuesday to acknowledge the change, while also seeking to assure that city staff or a third party will perform the sampling and analysis.
"This is a beginning conversation on how we protect our watershed," said Mayor Jill Techel, speaking for a council that also sought the county's assurance it would tie a water monitoring mandate to the property even if Le Colline is later sold.
A testing agreement would fill what city leaders had called a gap in the environmental vetting of Le Colline, whose creation would remove 24.5 acres of forests and 9 acres of grassland in the watershed surrounding Lake Hennessey.
A draft environmental impact report sponsored by Napa County listed no red flags for the project at 300 Cold Springs Road, and stated all potential vineyard impacts could be rendered "less than significant" with the proper design. Nonetheless, the city since 2015 has sought water quality analyses during the rainy months to monitor the levels of runoff, pesticides, herbicides, fertilizer and other solids in the waterway leading toward the city's largest reservoir.
Under the proposal, samples would be collected from Conn Creek within 48 hours of the first significant rainfall of the Napa Valley wet season between Oct. 1 and April 30. Samples also would be taken within 48 hours of other "major" storms, defined as at least 1 inch of precipitation over 24 hours, as well as once every two months between Dec. 1 and May 1.
Despite such terms, Kellie Anderson of the Linda Falls Alliance, which advocates for the protection of the Angwin preserve, described the water monitoring plan from Le Colline as "frail" protection and predicted the vineyard's recontouring of woodland and creation of retention ponds would make the degradation of the watershed almost inevitable.
"This is paper mitigation," she told council members. "This document is full of paper mitigation that will protect you and your constituents not."
The vineyard conversion also has drawn the attention of the Napa Open Space District because of its placement next to the Linda Falls refuge, which harbors 132 native plant species and a 31-foot waterfall over volcanic rock.
Although district policy prevents it from directly intervening in growth debates, the agency approved a letter earlier this month seeking the preservation of larger habitat areas rather than narrow fingers of land.
"The project as proposed does not from our perspective strike the best balance and thus has adverse impacts that could be avoided if the project were redesigned," the Open Space District wrote.
Napa County has extended the deadline for public comments on Le Colline's draft environmental study six days, to 5 p.m. Monday.
Comments may be mailed, emailed or hand-delivered from 8 a.m. to 5 p.m. weekdays to Supervising Planner Brian Bordona at Napa County Planning, Building and Environmental Services at 1195 Third St., Napa, CA 94559, brian.bordona@countyofnapa.org, 707-259-5935.