Festival Napa Valley is inviting Napa County high school vocalists to submit recordings for their upcoming free, virtual concert "Harvest of Gratitude," on Nov. 21.
Recorded at Napa Valley venues, the concert will include performances by pianist Audrey Vardanega; the Friction String Quartet; award-winning mezzo-soprano Kelley O'Connor with American tenor Nicholas Phan; a traditional Mexican roots ensemble from Los Cenzontles Cultural Arts Academy; Jookin dancer and ambassador Ron "Prime Tyme" Myles; 12-year-old cellist prodigy Starla Breshears and jazz singer Lucinda Belle in addition to the virtual vocal ensemble of local high school students.
High school vocalists are asked to record themselves alongside their virtual conductor and upload their videos. Each video will then be synchronized into one collective remote vocal ensemble performance that will premier as part of the program. High schools with 10 or more student vocalists in the final ensemble piece will be awarded a grant for their participation. For more information, visitfestivalnapavalley.org/education/harvest-of-gratitude/.
"The arts have the power to convey our most powerful emotions, and our hopes and dreams for the future," said Richard Walker, president and CEO of Festival Napa Valley. "We've curated Harvest of Gratitude to be rich, intriguing, entertaining, thought-provoking, surprising, and joyful. This concert is envisioned as a way to connect us all, and to give thanks to our community and to those working hard behind the scenes during this extraordinary time."
The festival has been producing online content and at-home experiences throughout 2020. Its most recent virtual concert, "One Night, Many Voices," was viewed through international streaming partnerships by over 1 million households in more than 50 countries.
Roktoberfest Napa
"Oom pah pah" music will be playing as the Meritage Resort and Spa and Vista Collina Resort host Roktoberfest Napa on Sept. 25 -27 and Oct. 2–4. Taking place on The Lawn, the outdoor venue at Vista Collina Resort, it will include rock music on Saturday and Sunday, along with opportunities to sample German-style beers from six different outdoor bars and German-style food from Meritage's gourmet food truck.
Roktoberfest Napa hours are noon to 6 p.m., with live rock music performances Saturdays and Sundays from 3 to 6 p.m. Kingsborough, a San Francisco-based rock n' roll band, plays on Saturday, and The Department of Rock, a rock tribute band from Sacramento, performing on Sunday.
Roktoberfest Napa is free to enter and drink tickets will be available onsite. Attendees can purchase a beer stein with one drink ticket for $15, a beer stein with six drink tickets for $60 or a single drink ticket for $10.
Meritage Resort and Vista Collina Resort are working cwith the Napa County and California state authorities to adhere to strict social distancing and sanitization protocols for Roktoberfest Napa. Guests are welcome to bring their own picnic blanket, utensils and glassware, but no outside food and beverage is permitted.
Lucky Penny moving ahead with socially distant performances
Adapting to the realities of 2020, Lucky Penny Productions is offering more video and audio entertainment now through the end of the year. Details and virtual seats for all these shows can be found at www.luckypennynapa.com
Recording is complete for "Shining Brightly: A Showcase of Musical Theatre FUTURE Stars," highlighting 21 local young performers ages 6-17. This new virtual concert will be edited and made available on demand Sept. 25-27.
The Napa Academy of Performing Arts (N.A.P.A.) is gearing up for "Super Happy Awesome News," a comic, timely musical for youth designed to be rehearsed remotely and recorded in a COVID-19-safe manner. This creation will debut on demand the weekend of Oct. 23-25.
The "Play-Demic Festival" will follow on Nov. 13-15. New plays by Bay Area authors make up this compilation, with each play speaking to the experience that is 2020. The submission deadline has been extended to Sept. 25.
"No Place Like Home for the Holidays with Lucky Penny" will wrap up the year. This family-friendly show will feature sing-alongs, and holiday fun and will be available on demand Dec.18-20.
In the audio entertainment category, "The Lucky Penny Radio Theatre Podcast" launched on Sept. 11. The weekly show is heard on 1440 KVON-AM on Fridays at 4 p.m., and available as a podcast on Spotify and from the Lucky Penny website.
The Lucky Penny Community Arts Center has been shut down since March 12. The return to live in-person performance may occur in January 2021 if conditions allow. Contact Lucky Penny by email to info@luckypennynapa.com or call 707-266-6305.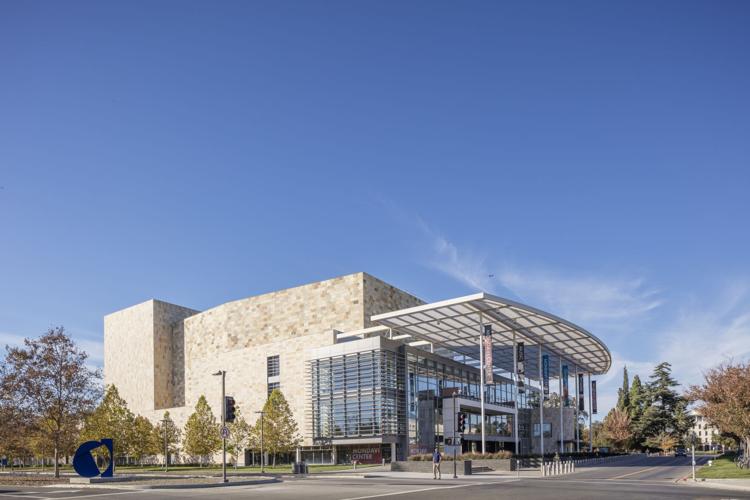 Mondavi Center announces 'Homestage'
The Mondavi Center has launched HomeStage series of online events. Months in the making, these events will take place online at MondaviArts.org, and are currently scheduled through November. Access to the events comes as part of a Mondavi Center Membership; the events are also offered at no charge to all currently enrolled UC Davis students.
The initial series of events includes:
John Lewis: "Good Trouble," access available through Sept. 30.
"Complete Works: Table Top Shakespeare," Sept. 17–Nov. 15
Condensed versions of all 36 Shakespeare plays, with everyday objects (think pepper shakers and spray bottles) standing in for the characters.
Amirah Sackett & Mr MiC: Oct. 7
Separation is a love story about the connection between music and dance in hip-hop culture, represented through popping (Sackett) and beatboxing (Mr MiC), and how the elements grew apart. Presented in partnership with the Lied Center of Kansas.
Virtual Open Mic Night: Oct. 14
Hosted by emcee Denisha "Coco Blossom" Bland, this is a vibrant night of music, poetry, dance, spoken word, comedy, and storytelling. Presented in partnership with ASUCD Entertainment Council and Sacramento Area Youth Speaks.
Alexander String Quartet: The Best of Beethoven: Oct. 18
Celebrate Beethoven's 250th birthday year with longstanding Mondavi Center favorites.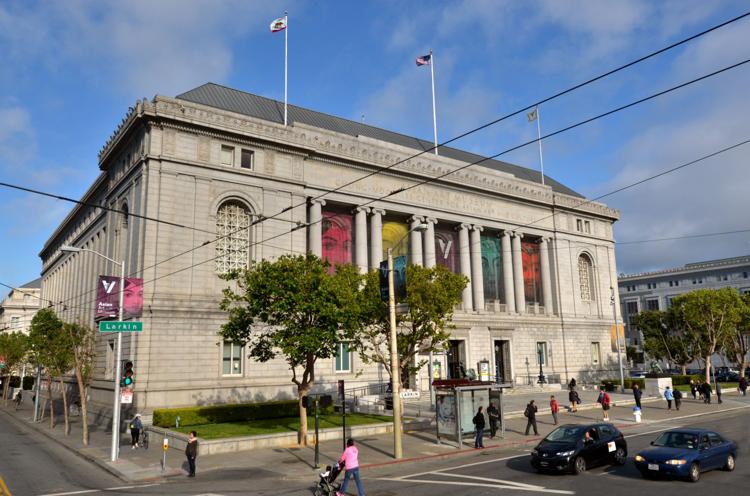 Asian Art Museum reopens
San Francisco's Asian Art Museum will to the public on Oct. 3. Admission to the museum will be free from Oct. 3-12. Previews for members are on Oct. 1 and 2.
The new hours are Thursday, 1 to 8 p.m., and Friday through Monday, 10 a.m. to 5 p.m.
They have put in place new health and safety measures, including frequent cleaning of high-touch areas, hand sanitizer stations throughout the museum, and reduced capacity to encourage social distancing. Wearing a face masks is required.
Make a reservation for timed entry tickets at asianart.org/. The museum is at 200 Larkin St., San Francisco.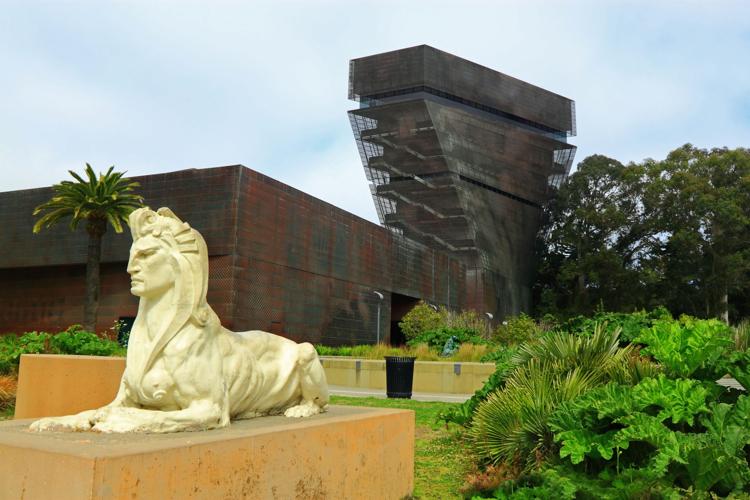 The return of the de Young
San Francisco's de Young museum opens to the public on Friday, Sept. 25. On view is the exhibition "Frida Kahlo: Appearances Can Be Deceiving." "Uncanny Valley: Being Human in the Age of AI" will reopen in an expanded version with Pierre Huyghe's bronze sculpture "Exomind." Visitors can reserve their tickets now at tickets.famsf.org.
The Legion of Honor will be open to the public mid-October. The film and installation "Alexandre Singh: A Gothic Tale" has been extended and will be on view through the fall.
From the reopening through December 2021, the de Young and Legion of Honor will offer free general admission for 'essential' workers, who will also receive a substantial discount on tickets to special exhibitions.
Continuing the popular Free Saturdays program, general admission to the de Young and Legion of Honor museums will be free every Saturday for all residents of the Bay Area. The first Free Saturday at the de Young museum will be Sept. 26.
Rigorous measures based on city guidelines will be taken to ensure a safe and healthy environment for visitors and staff. Visitor capacity has been reduced to 25 percent, in addition to an instituted timed ticket to ensure proper social distancing. Face coverings will be required for staff and adult visitors at all times in the buildings. More information is at famsf.org.
Stay up-to-date on what's happening
Receive the latest in local entertainment news in your inbox weekly!