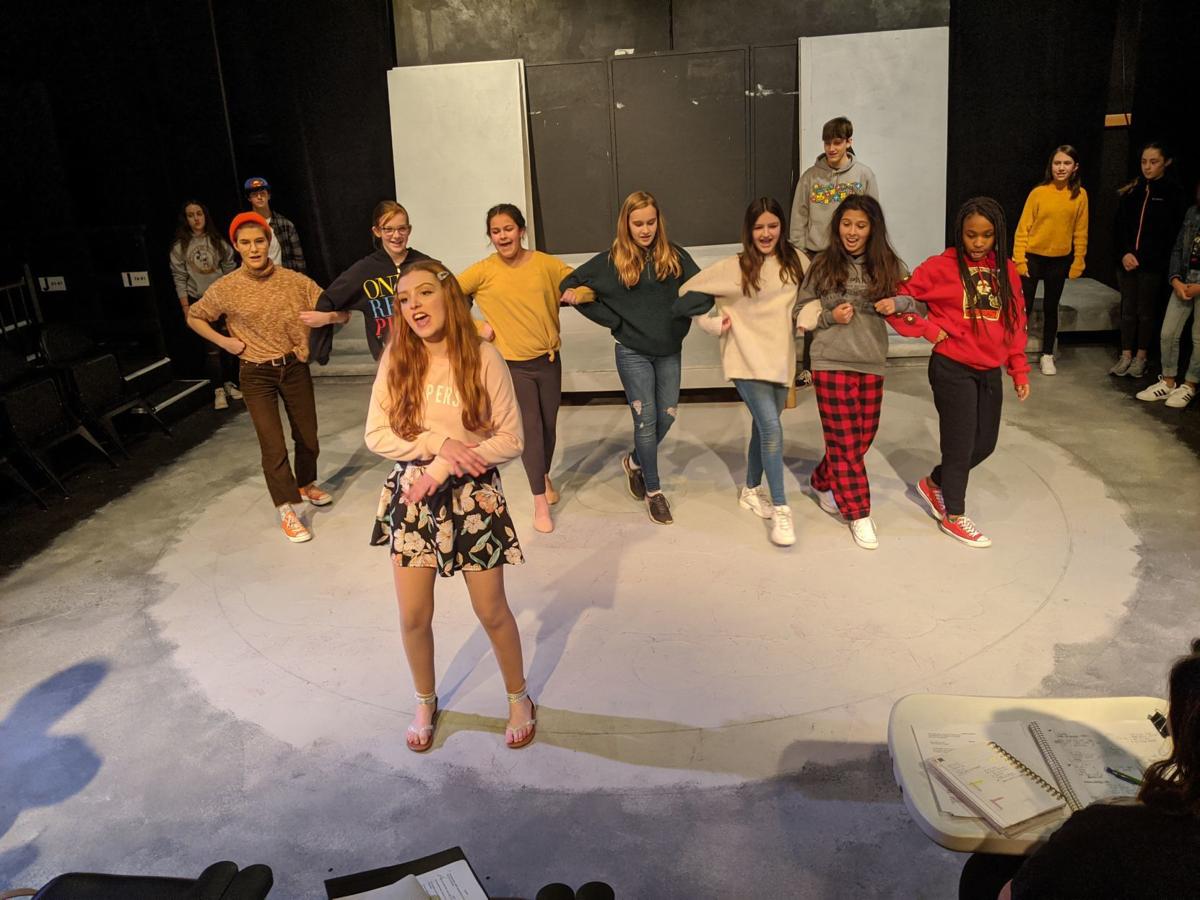 Lucky Penny Productions' Napa Academy of Performing Arts (N.A.P.A.) debuts the week of Jan. 13. Registration is underway for classes for youth and adults. Class information and links for signing up can be found at luckypennynapa.com.
Meanwhile, "Xanadu Jr." opens on Jan. 17 for a two-weekend run. This musical featuring songs made famous by ELO and Olivia Newton-John is Lucky Penny's second production featuring only young actors.
The cast includes Joey DeNatale as Sonny Malone, Emma Sutherland as Kira/Clio, Atticus Fisher as Danny/Zeus, Kennedy Williams as Melopomene (Muse of Tragedy), Casey Davis as Calliope (Muse of Epics)/Thetis, Lydia Jackson as Erato (Muse of Lyrics, Riley Brodie as Polyhymnia (Muse of Sacred Song), Sophia Morales as Terpischore (Muse of Dance), Ainsley McNicoll as Thalia (Muse of Comedy)/Hera, ) Isabella DeNatale as Urania (Muse of Astronomy) Molpe, Sofia Richart, Abrielle Caceres Reed, and Tess Buck as The Sirens, Bernadette Ramos, Ella Pickett, and Julia Carr as The Andrews Sisters, Hudson Pickett as Hermes, Ruby Campbell as Aphrodite, Kendra Lee, Eliza Wicks, and Tuolumne Bunter as The Tubes, and Paxton Fisher as Young Man/Cyclops. "Xanadu Jr." is directed by Heather Buck with music direction by Berkeley Rousseau and choreography by Alise Guzik.
And a Season 12 Announcement Party is scheduled for Friday, Jan. 31, at 7:30 p.m., with Lucky Penny fan favorites performing songs from the current season and highlights from the 2020-21 season that will begin in September. Tickets for the party are $25 each and available at luckypennynapa.com. Season subscriptions go on sale Feb. 1
Lucky Penny Productions, founded in 2009, is based in the Community Arts Center, 1758 Industrial Way, Napa. More information on N.A.P.A., upcoming shows, and the facility can be found at luckypennynapa.com. Email info@luckypennynapa.com or call 707-266-6305 or write to Lucky Penny Productions, 1357 Foster Road, Napa CA 94558. Lucky Penny is a registered 501 c (3) nonprofit organization.
Stay up-to-date on what's happening
Receive the latest in local entertainment news in your inbox weekly!