If you aren't a Francophile already, you may become one after seeing Karen Eberwein's photo exhibit in the Napa County Library this month.
The 25-piece show called "French Life" features the beautiful scenery of the Dordogne Valley along with traditional, charming images of everyday life there.
A reception for Eberwein's exhibit is scheduled for Friday, Jan. 12, from 6-7:30 p.m. Wine and hors oeuvres will be served and Eberwein will give a slide show presentation of her year of living in small French village.
From the time she was 10 years old, Eberwein dreamed of becoming fluent in French. Later, in high school, she had hoped to be sent to France as an exchange student but, instead, was sent to New Zealand.
The desire to master the French language never left her. So, after her two daughters were grown and she had retired from the hospitality business, Eberwein followed her lifelong dream.
In 2013, she packed her bags and rented a rustic stone cottage and spent nearly a year in Cenac-et-Saint-Julien, France, a place that is seldom found by most tourists.
By immersing herself in French, not only did she become fluent in the language during her year in the small village, Eberwein also gained "wonderful" friendships, developed her love of photography and wrote a book.
Titled "24/7 French Lessons: My Quest to Learn French in a Dordogne Village," her book is like a "love letter to the French and the French way of life."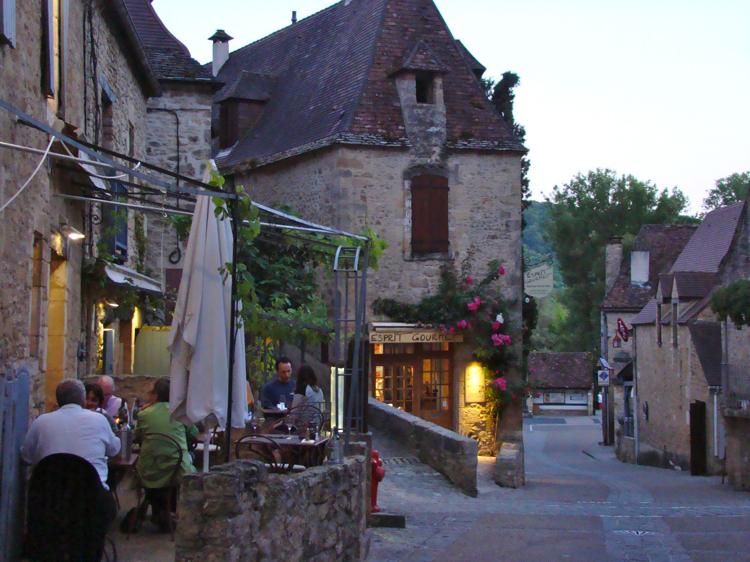 Before arriving in France on Dec. 1, 2013, her knowledge of the French language was limited to a "few verbs in the present tense." Eberwein promised herself she would have a conversation with people every day. She took her French dictionary with her everywhere and vowed not to speak English.
"It was so exciting to face the language challenge every time I left my house because France was right outside my door," she said. "
During those first weeks, she realized that she couldn't go on "automatic mode." Every task required her complete attention.
"I enjoyed it, laughed at my mistakes, and studied," she said. "As the months passed, things like the different driving style or cultural norms became familiar and comfortable for me. Very quickly, my French village felt like home."
The life she built for herself in the French village "far exceeded" her expectations "in every way."
"I expected people to be reserved, yet, people quickly accepted and warmly welcomed me," she said.
The people in the village were pleased that she wanted to learn their language so the amount of help she received was "inspiring." Locals at first acknowledged her with a nod, then a handshake and eventually greeted her with warm kisses on both cheeks.
During her year in the village, Eberwein's husband flew back and forth between France and California. When he was there, and they were out as a couple, fewer people approached her
"The only expectation I had that was not accurate was I would become fluent in three months. My husband does not speak any French so while he was in France, our household spoke in English," she said. "I noticed a big difference in the amount I learned during those months when I was only interacting with French friends."
Out of the many memorable experiences she had during her year in the village, the most unforgettable one centered on bread.
Visiting her neighbors as she walked down to the bakery every morning to buy the day's bread was her favorite time of the day.
"One morning, the baker asked me if I would like to see how the bread was made," she said. "He said if I want to understand the French, I must understand bread."
Eberwein arrived at the bakery by 3 a.m. Inside the bakery, she received an "eight-hour lesson about pastry, bread and life."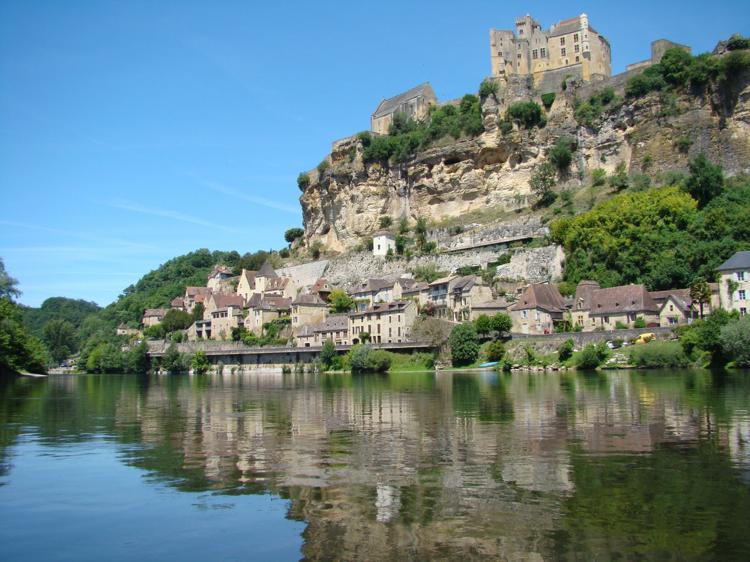 Though her photographic skills grew during her year in France, Eberwein said that her photographic style first emerged while she and her husband backpacked the Pacific Crest Trail, all 2,650 miles from Mexico to Canada.
"I like taking small details, but I still enjoy a continuous vista," she said. "I don't believe in cropping or using color filters. I shoot it as I want the result to be."
"I'll get up at 4 a.m. for the right light. When I was in France, it felt natural to keep my camera and French dictionary with me at all times," she said. "As my year went on, my dictionary stayed at the bottom of my purse, but my camera was always in hand."
Eberwein and her husband visited other countries in Europe before her year in France ended. Over the Easter weeklong break, they rode bicycles in Holland through "blooming tulips" and other spring bulbs.
Another time, they drove down to the Porto region of Portugal to sample Port. They visited the Swiss Alps during the winter and the summer.
"Watching little ones, barely old enough to walk, ski between their parent's legs was charming, and the week in the Alpine summer offered amazing hiking," she said. "In Croatia we sailed among the islands; each one had a different personality."
"We accidentally discovered the Dolomites in northern Italy on the way to Venice," she said. "We're so happy that we did. That region of the Alps was magnificent."
Eberwein stays in close contact with the friends she made in the French village and has gone back to visit them.
She and her husband split their time between their homes in Calistoga, where they grow grapes to sell and their home in Half Moon Bay.
Eberwein said it is ironic that she has grown to prefer small communities like Half Moon Bay, Calistoga and the village where she lived in France that has a population of 1,000 people.
"Growing up in the small town of Patterson I always wanted to get out of it—to move to a big city but I've discovered that I feel most at home in a small community," she said, laughing.