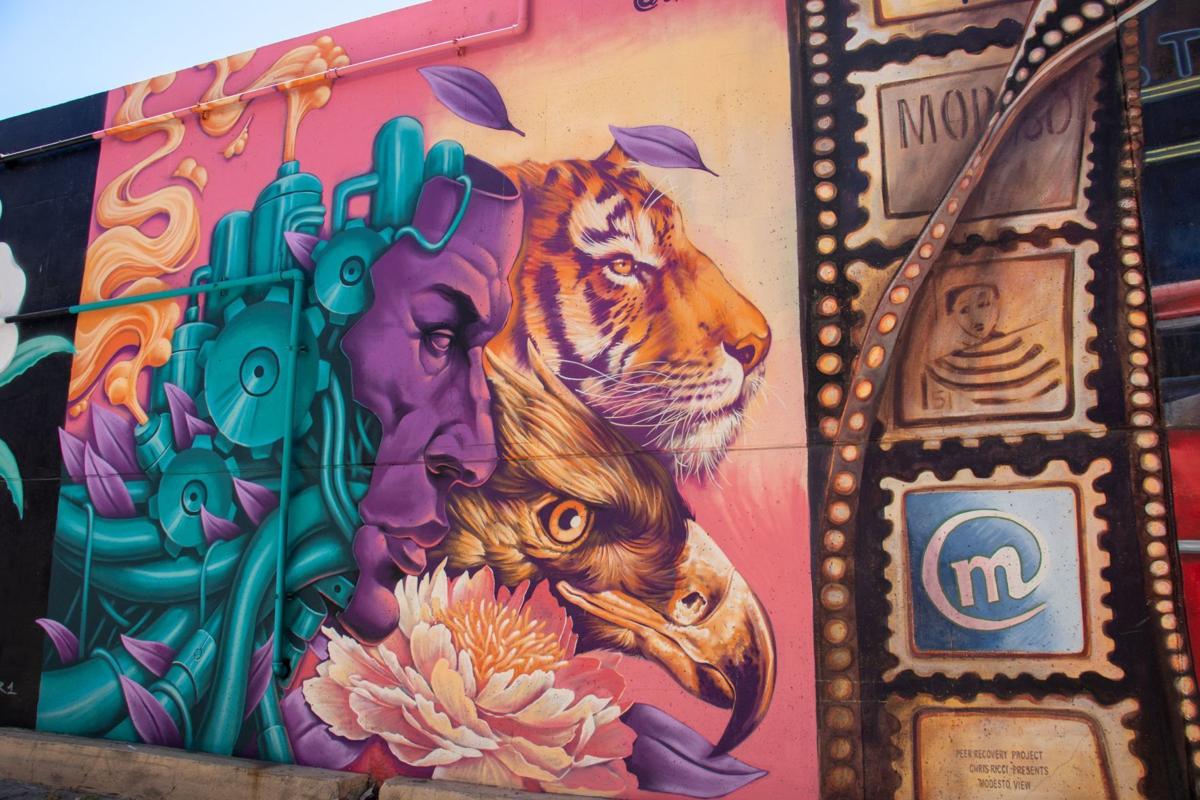 For months, we had obeyed the shelter-in-place orders mandated in our county of San Francisco. Both my partner and I already work from home and have become used to ordering groceries online, wearing masks in public and seeing our friends only on video calls.
The biggest challenge for us was to refrain from travel – a passion that we have in common and is crucial to our careers. And although the Bay Area offers a lot in outdoor activities and scenic walks, we longed for new vistas and decided to take a quick road trip within California.
Of course, I wouldn't encourage anyone in the high-risk categories to visit public monuments and stay in hotels. As a healthy, relatively young couple without pre-existing conditions, we felt safe with our researched "isolation itinerary." Along the way we discovered some unexpected truths about our state, our country and the new normal.
We headed for the Central Valley knowing that most travelers would go towards the mountains or lakes. Modesto doesn't offer any relief from the heat but it does feature some impressive outdoor art ever since the annual #DoMoWalls international mural festival came to town. Initiated in 2018 by the Downtown Modesto Partnership, the festival brings artists from around the world to compete in a street-art mural battle. The new tradition has increased pedestrian traffic and beautifies a strip once known for car cruising in the 1960s.
On to Visalia, a city of 135,000 and the county seat of Tulare County. This was a personal mission of mine to soak in some family heritage as the fourth granddaughter of Michael Mooney whose descendants sold his 100 acres of old-growth oak forest to the county. The sales contract required that the land be maintained forever as a "public pleasure ground and park," and forbade the cutting of the oaks. In 1910 the property became Mooney Grove Park, on Mooney Boulevard. It houses two museums (which were closed) and a healthy population of squirrels who have the acorns all to themselves. It's nice to get to know your roots.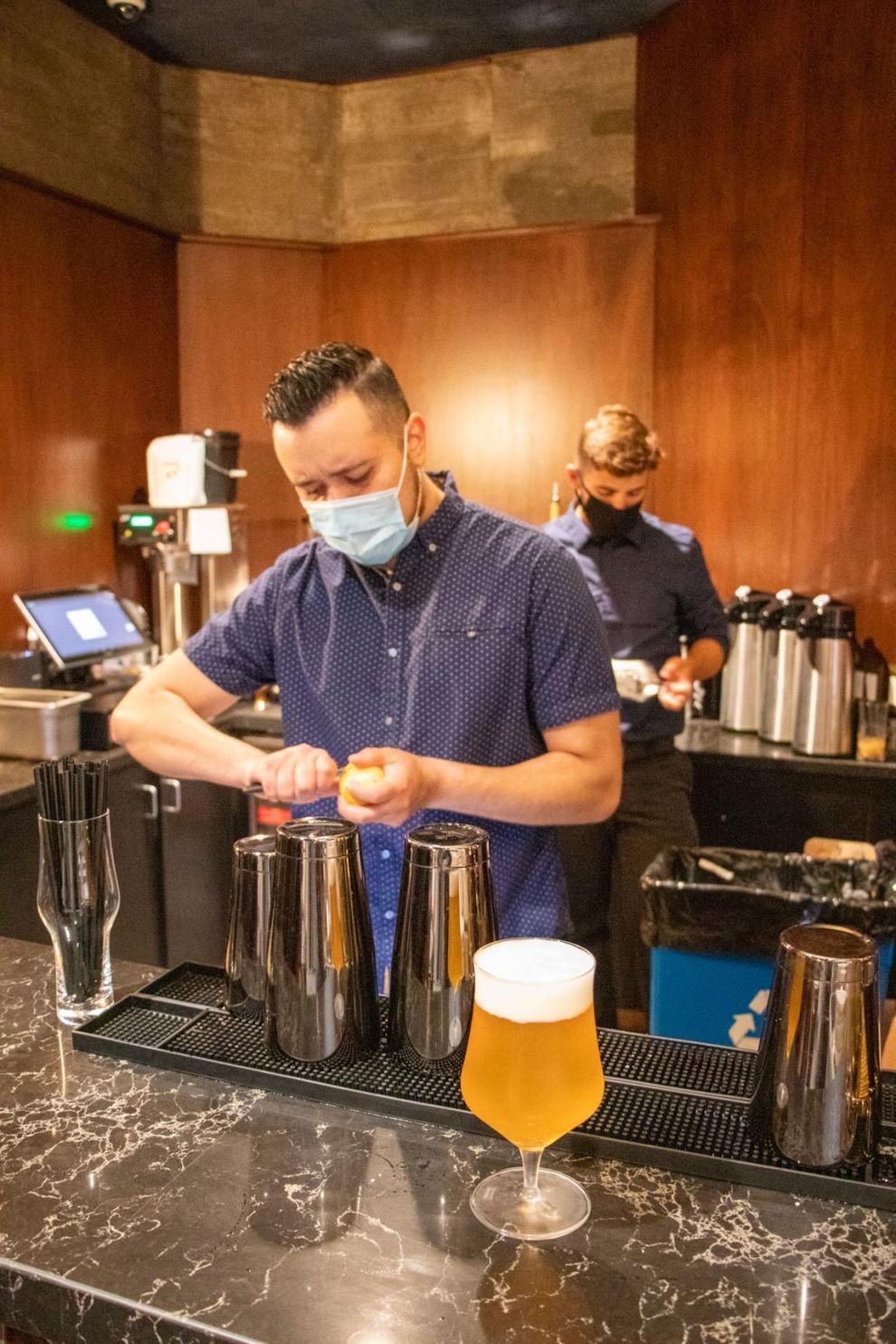 We stayed in a newly opened hotel called The Darling in the renovated Tulare County Courthouse built in the 1930s. With an eye for hip accommodations, my partner discovered this gem, which had Art Deco details, a refreshing pool and a sophisticated rooftop restaurant.
Luckily, we had just missed the July 4th rush and the hotel was nearly empty while we were there. We used it as our home base while thrift shopping downtown and searching for my great-grandmother's old Victorian house.
From Visalia to the Giant Sequoias is just a 45-minute drive. Although it's a popular summer destination, the Big Trees are up at 5,600 feet elevation along a steep windy road. We saw a moderate amount of people in the park, certainly less crowded than usual this summer.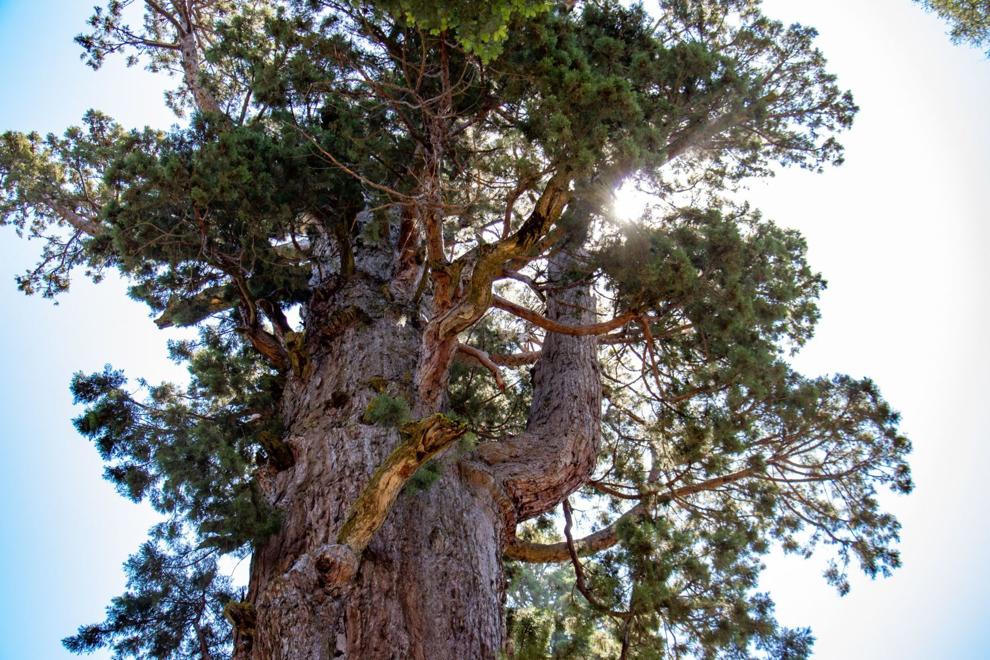 The unforgettable moment here was looking up at the largest living tree, General Sherman, which stands at 275 feet tall with a 25-foot diameter. Its estimated age is 2,300–2,700 years old, which means it has been gazing down on human life since Socrates was philosophizing; Mayans were carving solar calendars; and The Buddha was sitting under a Bodhi tree in India. To look up at this ancient creature reminds us that pandemics come and go, civilizations rise and fall – but trees stay the course. If only they could share their wisdom.
One of the best things we did was rent a log cabin on Airbnb. We didn't know what to expect in Kernville and had actually never heard of the place. It's a small river town northeast of Bakersfield predominately known for fishing, rafting and swimming in the Kern River. Once known as Whiskey Flat, it was a quaint mining town later used to film Westerns starring John Wayne, Hopalong Cassidy, Roy Rogers, Gabby Hayes and Gene Autry. The original town is now at the bottom of the Isabella Reservoir.
Our log cabin was built in the 1890s and looked over 14 acres of trees and meadows with grazing horses. The sunset was interrupted by the mountains to the west, but the night sky was crystal clear for stargazing. It was easy to avoid people in this remote setting, but the horses were pretty aggressive once they realized we had carrots in our pockets.
As we considered the joys of rural existence, we also gained some insight into the political divisions in this country. How different society can seem when you live only with a few neighbors and infrequent interactions with different cultures. Isolation can be rewarding but also drives people apart and breaks down communication.
Into the Eastern Sierra, our final planned destination was the historical site of Manzanar in the Owens Valley. Other than the tiny town of Lone Pine and Mount Whitney, the scenery is pretty barren in the summer. These are the tribal lands of the Paiute people who were able to make the most of the harsh desert environment by eating pine nuts, ground squirrels, marsh plants and even the brine flies of Mono Lake. If you want to cut people off from the world, this is a likely place to do so.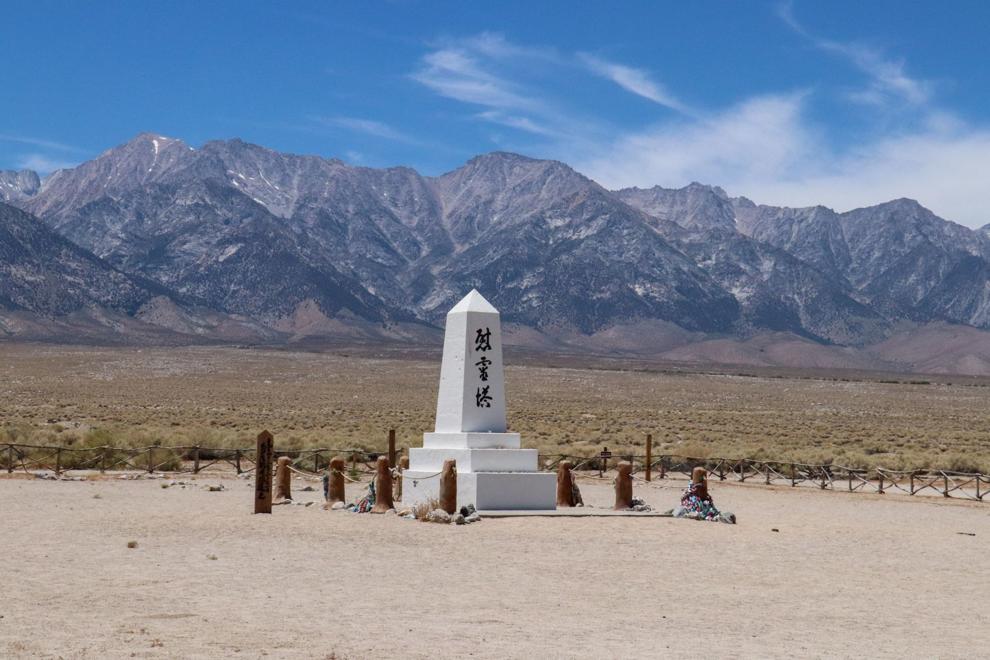 And this is what happened to 10,000 Japanese Americans between 1942 and 1944 at Manzanar, one of 10 internment camps established in the U.S. as a response to Japan's attack at Pearl Harbor. President Roosevelt gave the War Department authority to evict a total of 112,000 men, women, and children of Japanese ancestry from their homes in the West Coast. They were allowed to bring only what they could carry in their arms, and their properties and businesses were left behind, unprotected from looters.
As I stood behind the barbed wire enclosure in 100-degree heat, I could vividly imagine the terror of being plucked from a normal life and told this hellish place is your new home. The barracks were crammed into rows and made of tar paper. Guard towers watched over the housing blocks, factories and farms where internees worked for $12-$19 per month. Wind whipped through the walls blanketing everything and everyone in dust.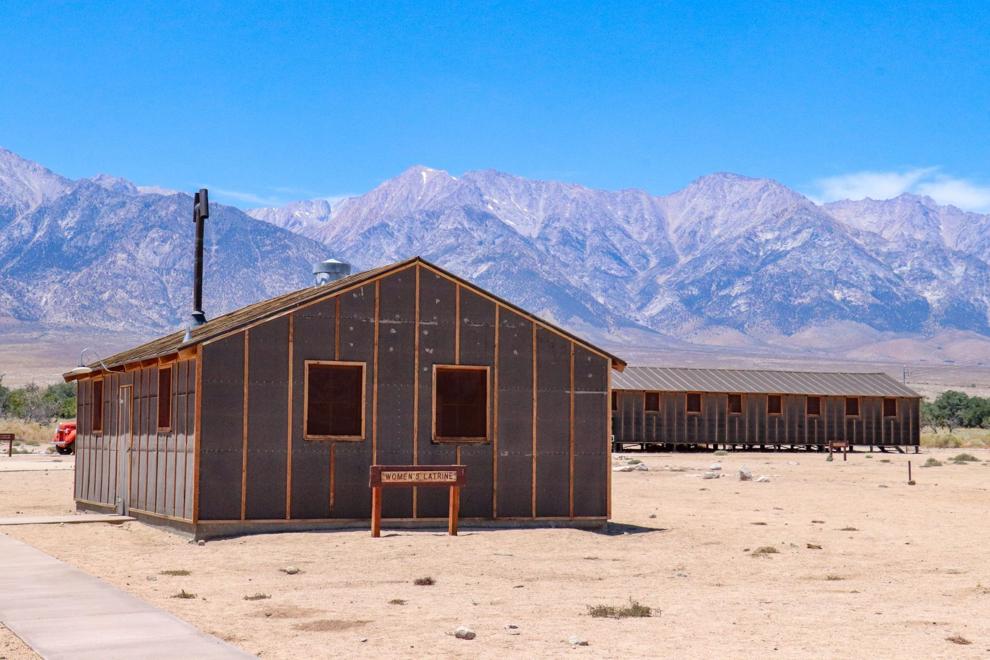 From what I've read in memoirs, one of the worst indignities was the lack of privacy. Communal toilets and showers; eight people living in a 20- by 25-foot room sometimes separated from their families. For a culture that emphasizes dignity and filial piety, this must have been especially devastating. But even in these circumstances the internees managed to find hope. They played baseball and basketball, established schools and performed plays, designed a Japanese garden and celebrated weddings.
On the historic landmark plaque placed in 1973 a quote reads: "May the injustices and humiliation suffered here as a result of hysteria, racism and economic exploitation never emerge again." While reading this, I reflected on recent protests against police brutality and racism in America and noted that we are much too slow in bringing about change.
Road trips give you a lot of time to think. Staring out the windows as fields, orchards and pastures fly by, you can't help but wonder what life is like in each new town. What was the land like before the European invasion, before agriculture, before cars and roads? How has industry shaped geography and how has humanity altered the environment?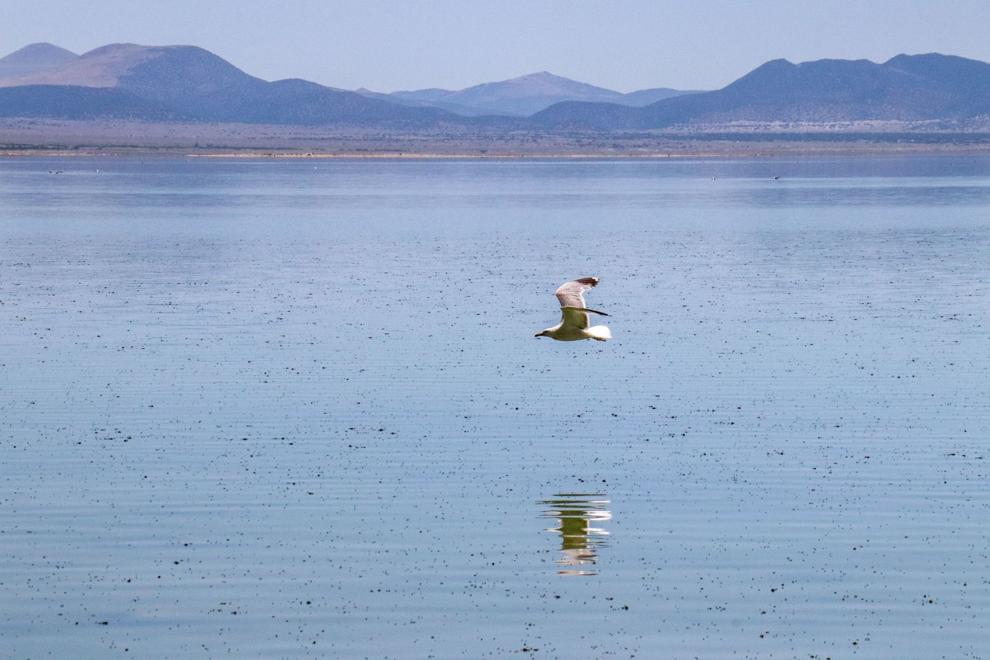 As we continued up the Eastern Sierra from Inyo County to Mono County and back into the woods of Calaveras County (we traversed 12 counties in all) the scenery shifted dramatically. California has such a rich diversity in geography. It is home to both the highest peak (Mount Whitney) and the lowest point (Death Valley) in the 48 contiguous states. We have beaches, deserts, mountains, foothills, valleys, lakes, deltas, marshes, forests, volcanoes, bays, peninsulas, plateaus, salt lakes and geysers – so many places to get lost and find yourself.
While we certainly weren't alone in our wanderings, there was a marked feeling of isolation. Simply getting in the car and leaving crowded San Francisco felt like an escape. We didn't leave the pandemic behind. For the most part, we saw people wearing masks and businesses enforcing public health ordinances. But we did gain new perspective and appreciation for our home state. It is something special to live in California, and despite political, economic and geographic separation, we got the feeling that we are all making history and the giant trees will always be watching over us.
Watch it now: 6 tips for a safe road trip during COVID-19
Ann Trinca is a curator, photographer and travel writer who lives in San Francisco with her partner Robert Sharp. She is a career coach for visual artists and operates the online gallery PERCH Art House. Find her articles and photography at www.anntrinca.com.