This month the art in the Napa Library could be mistaken for paintings on canvases from a distance, yet all 30 wall hangings are made from John Sensenbaugh's intricately cut wood.
"John's scrollwork is unique to our Art in the Library program. It really captured the attention of last year's art jurors," said library associate Stephnia Pramuk, who coordinates the Art in the Library program.
Support local news coverage and the people who report it by subscribing to the Napa Valley Register.
"He has the honor of having his work exhibited in Washington, D.C. in Congressman Mike Thompson's office," Pramuk said. "We are very excited to be exhibiting his work here at the Napa County Library."
There is a great variety to his work reflecting movie themes, album covers, travel, famous people, cowboys and more.
In one, Alice in Wonderland stands on tiptoe to speak with the Hookah-Smoking Caterpillar seated on a mushroom above her.
The background in "Man With A Plan" is a blueprint.
Stepping down from a ladder Thursday afternoon as he finished hanging his exhibit, Sensenbaugh talked about his art.
"No one who knew me up until two or three years ago would consider me an artist," said Sensenbaugh, a retired businessman who has lived in Napa for 43 years.
Now, Sensenbaugh's art is being taken seriously. Besides his exhibit at the Napa Library and the wood art that U.S. Rep. Mike Thompson selected for his Washington, D.C. office, some of his work was on display at the Artists of Napa Valley Gallery last year.
In addition, four of his wooden wall hangings are going into new buildings for the Sattui Preschool in Calistoga (for which a ribbon-cutting dedication was held three weeks ago.)
"My good friend, Barbara Nemko knew that the preschool needed art," he said.
Sensenbaugh's journey from businessman to artist began with his love of woodworking.
"I had always had an interest in puttering around with wood," he said. "I'm self-taught. I got into making toys and furniture. It just evolved."
For the last 10 years, he had been making outdoor furniture as well as puzzles and toys from wood. His nieces and nephews were the beneficiaries of his wooden rocking chairs, play castles, puzzles and cars.
When a friend got him into using a scroll saw for his woodworking, Sensenbaugh was hooked, and once he started making wooden wall hangings he no longer had time for making toys.
Using a scroll saw, he typically cuts pieces of many different types of wood to arrange them into a "cogent and recognizable picture."
Recently, he has been "deviating from that format" in some of his work and has taken a half-inch piece of plywood and cut out the portions that he doesn't want to remain.
He uses simple and common woods such as pine, redwood, and popular but also uses rarer woods from South America and Africa. Maple, walnut, and white oak also make their way into his work. He has used 15 types of wood to provide colors and texture to his work.
The wood is chosen carefully, factoring in a wood's species for color and "noting" grain direction for making cuts and placement.
Occasionally, he paints a portion of a wall hanging.
For example, in a portrait of Ruth Bader Ginsberg titled "Queen of the Court," that he did to honor her shortly before her death, Sensenbaugh painted her face.
"I asked myself how am I going to do that (her face) out of wood? I'd never done a portrait before."
The legendary justice is wearing her signature lace collar in the portrait and she is also wearing a crown.
Sensabaugh said he often replicates photos he finds and posters and tends to do things in sets such as his travel poster series in the show.
In one of his three pandemic works he said he was inspired by a copy of artist Edward Hopper's painting of three people sitting in a city at night.
Thinking they look like people sheltering in place, he cut out the wooden pieces to depict the wife reading a book while her husband — looking bored and smoking — looks out the window.
"A New Day," made toward the beginning of the lockdown, shows a man carrying a newspaper looking toward a city. Rays of the sun, created by varying colors of wood, suggest the joy that will be felt when the pandemic ends.
He created "Essential Workers," depicting people working in the fields to harvest food, to honor them for their contributions during the pandemic.
Many of Sensenbaugh's pieces take 50 hours to complete, he said.
"I can really get into it. I lose track of time," he said. "If I were living in a cave somewhere, I'd still be doing what I'm doing. I love what I'm doing."
WATCH NOW: EGYPT MOVES 22 MUMMIES THROUGH CAIRO IN A "GOLDEN PARADE
CHECK OUT: PHOTOS OF THE MONTH: A LOOK AT NAPA VALLEY NEWS IN PHOTOS, MARCH 2021
The week in cartoons
Tim Campbell cartoon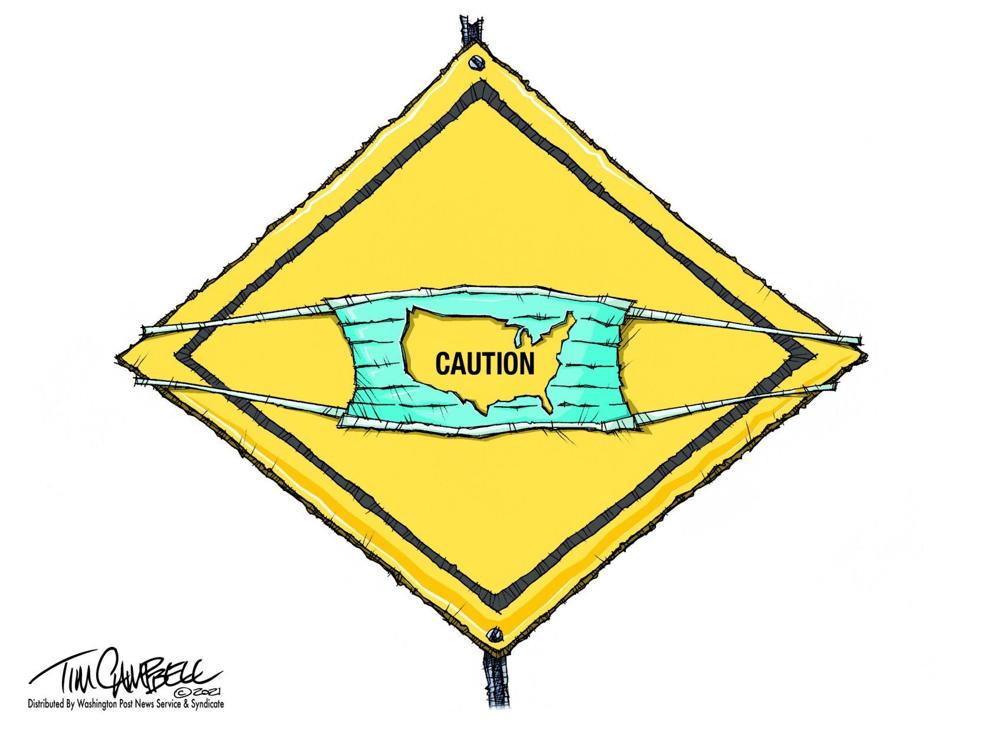 Clay Bennett cartoon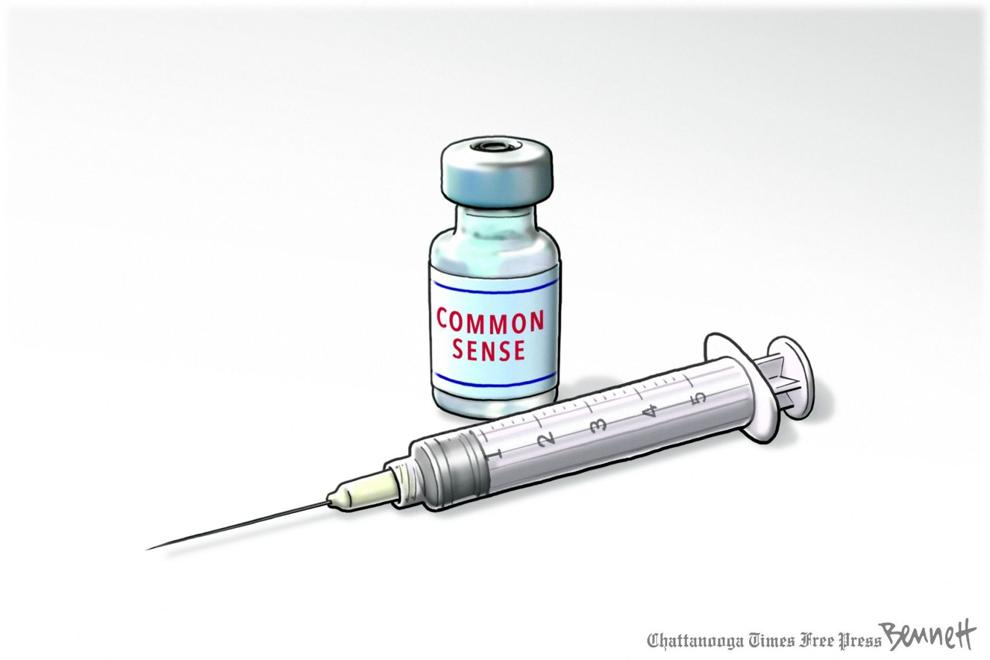 Clay Bennett cartoon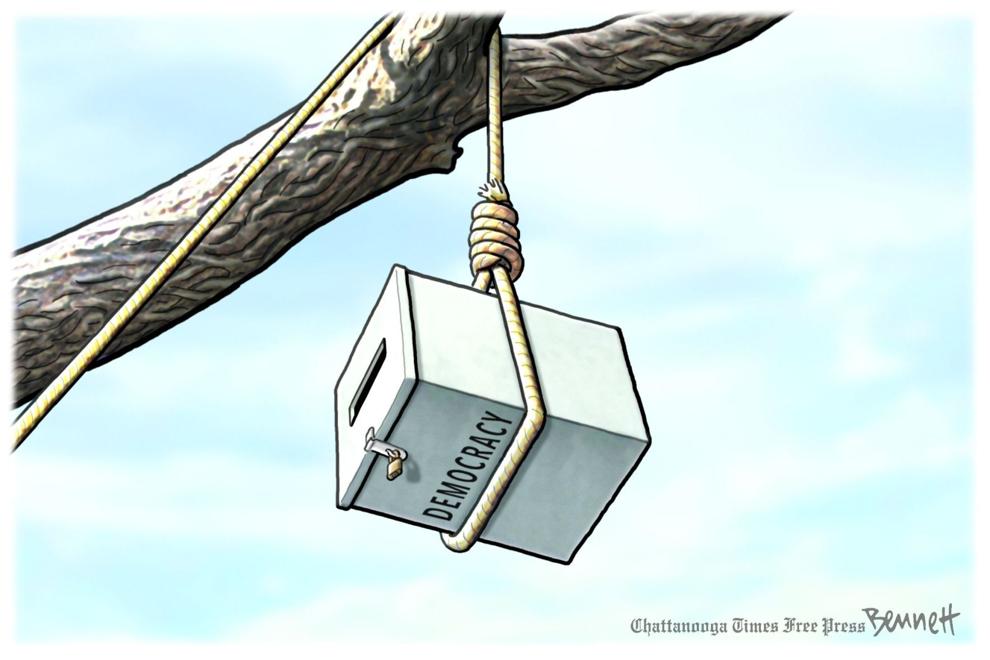 Clay Bennett cartoon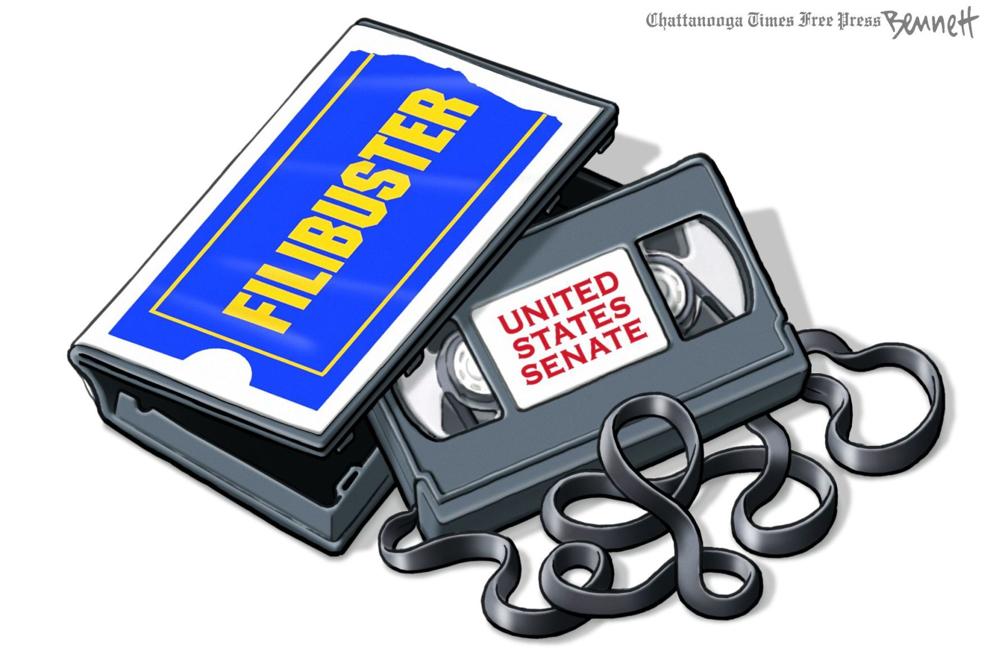 Clay Bennett cartoon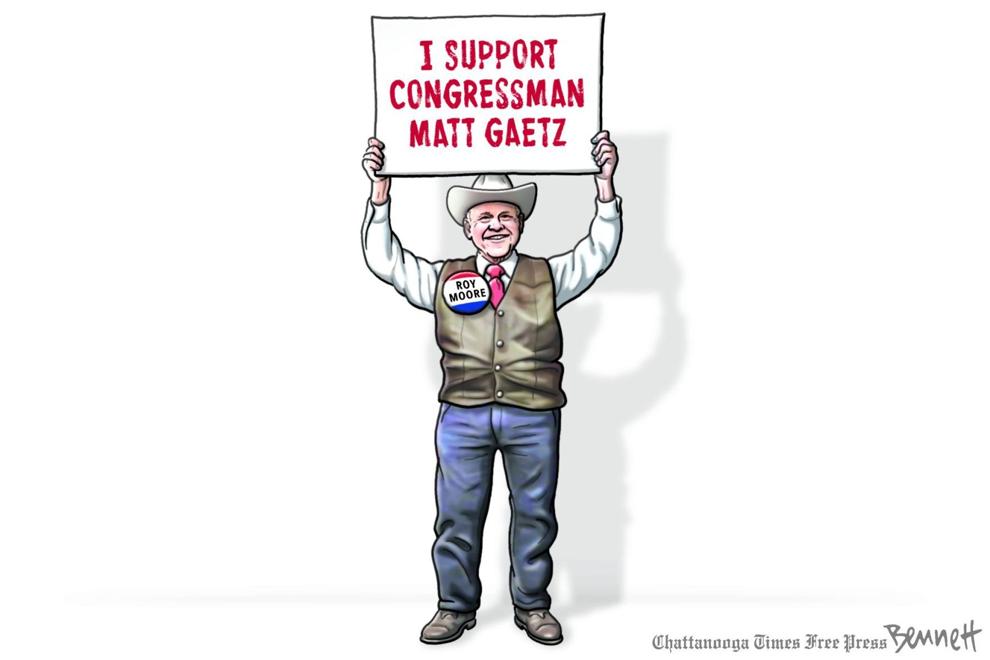 Jeff Danziger cartoon
Jeff Danziger cartoon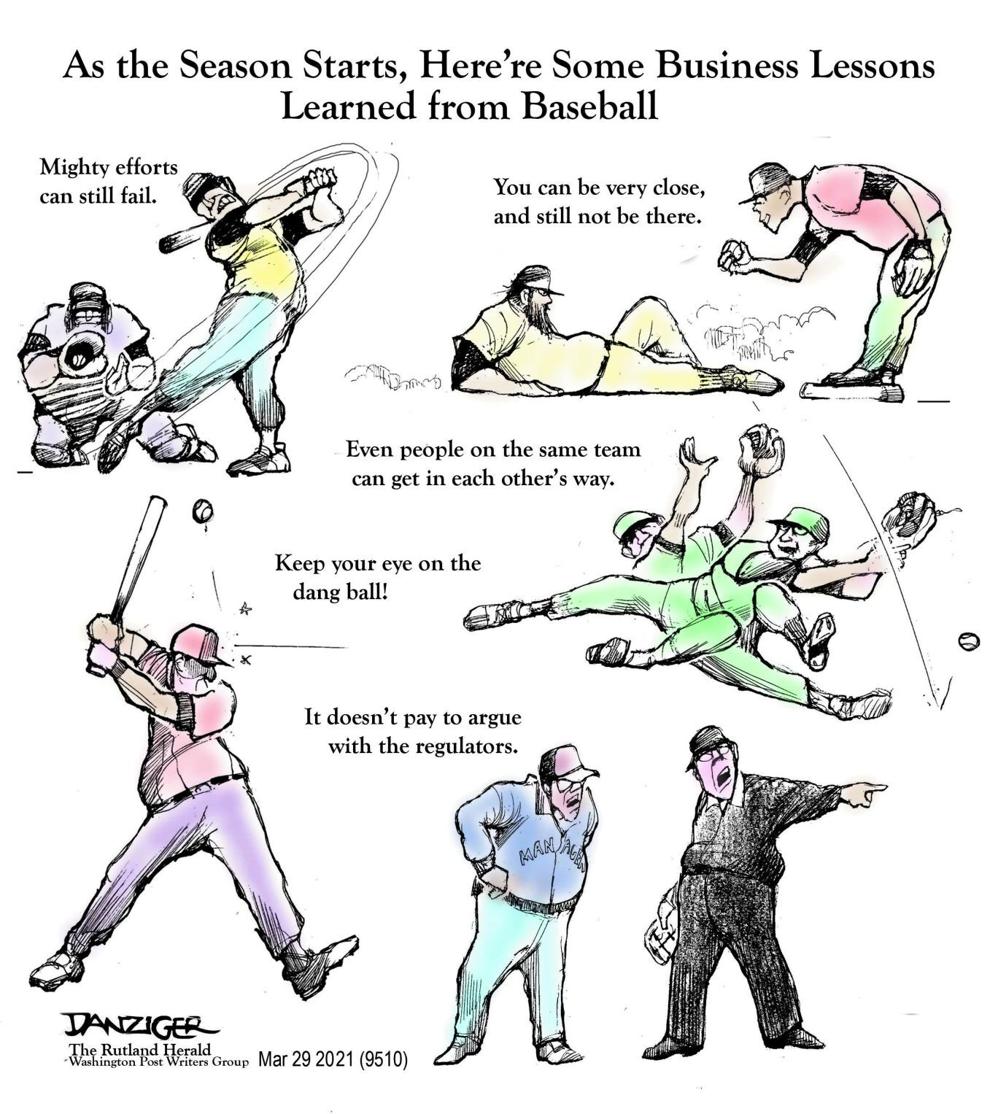 Jeff Danziger cartoon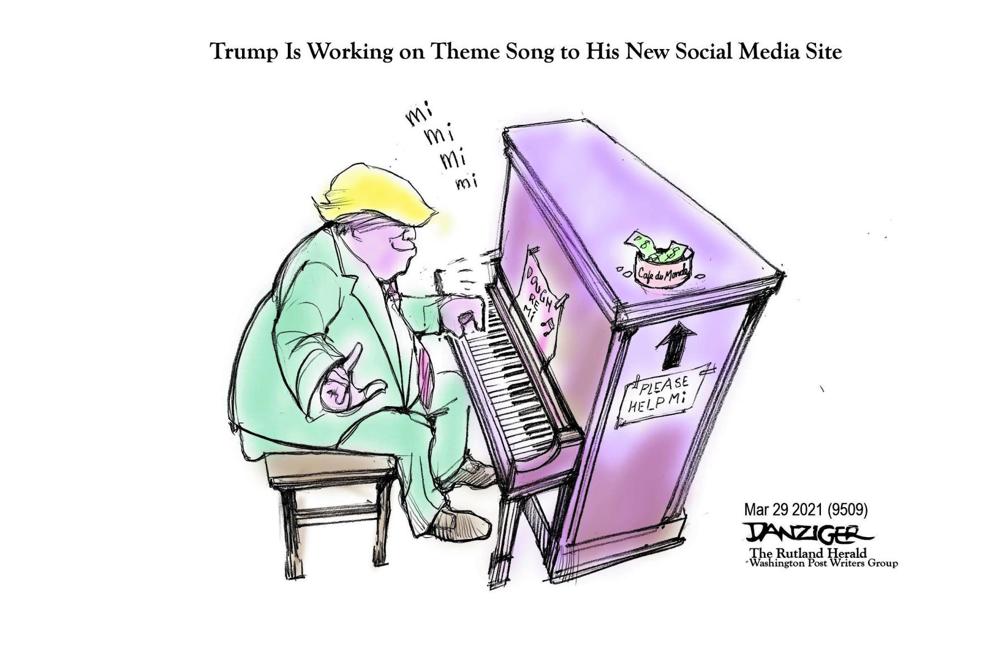 Jeff Danziger cartoon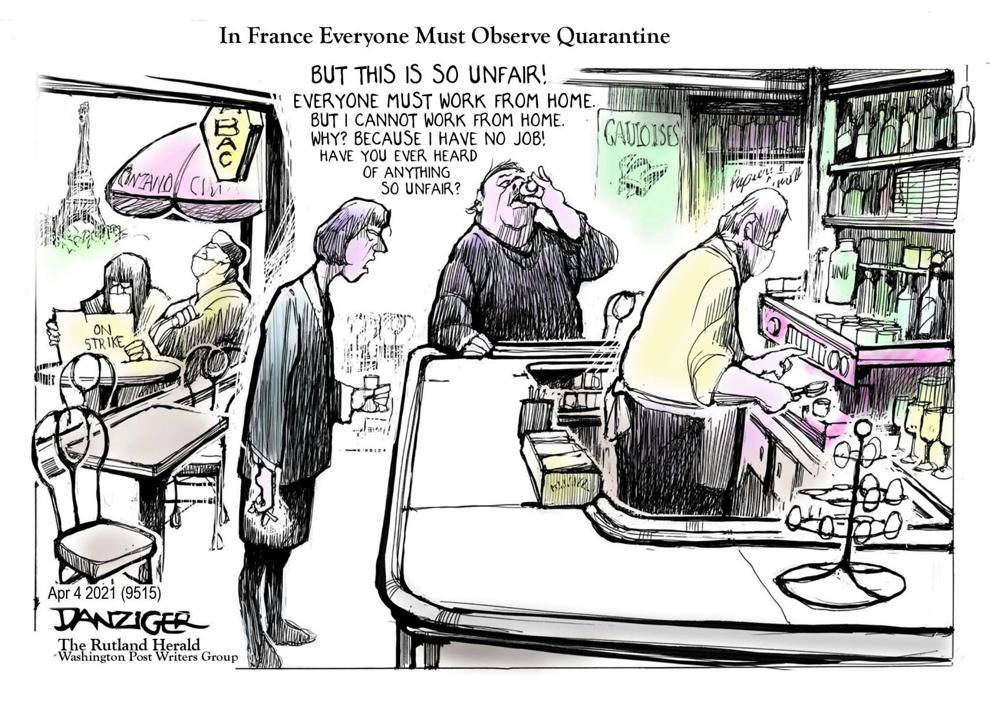 Jeff Danziger cartoon
Jeff Danziger cartoon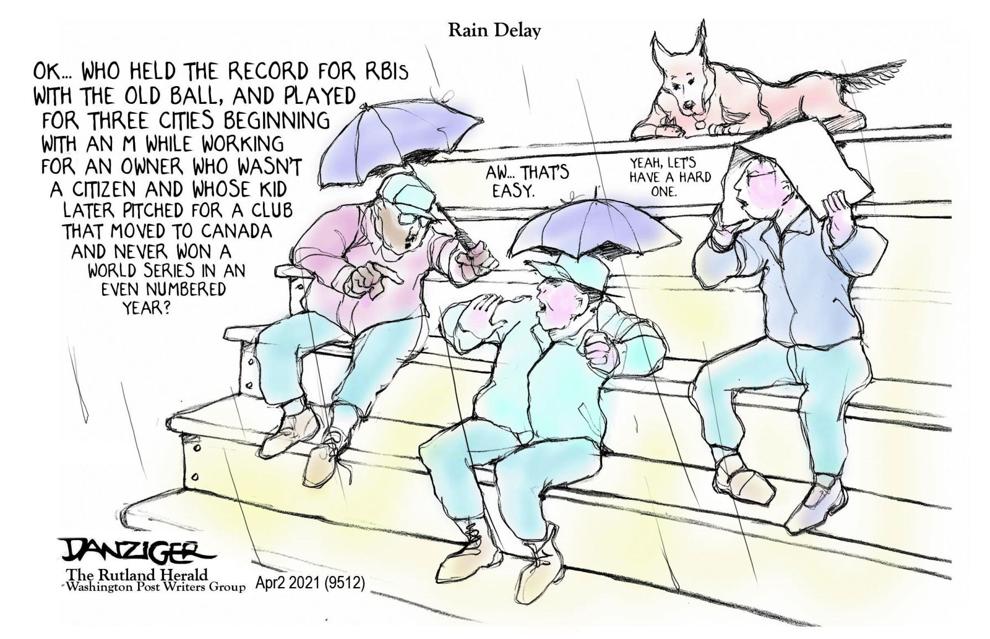 Lisa Benson cartoon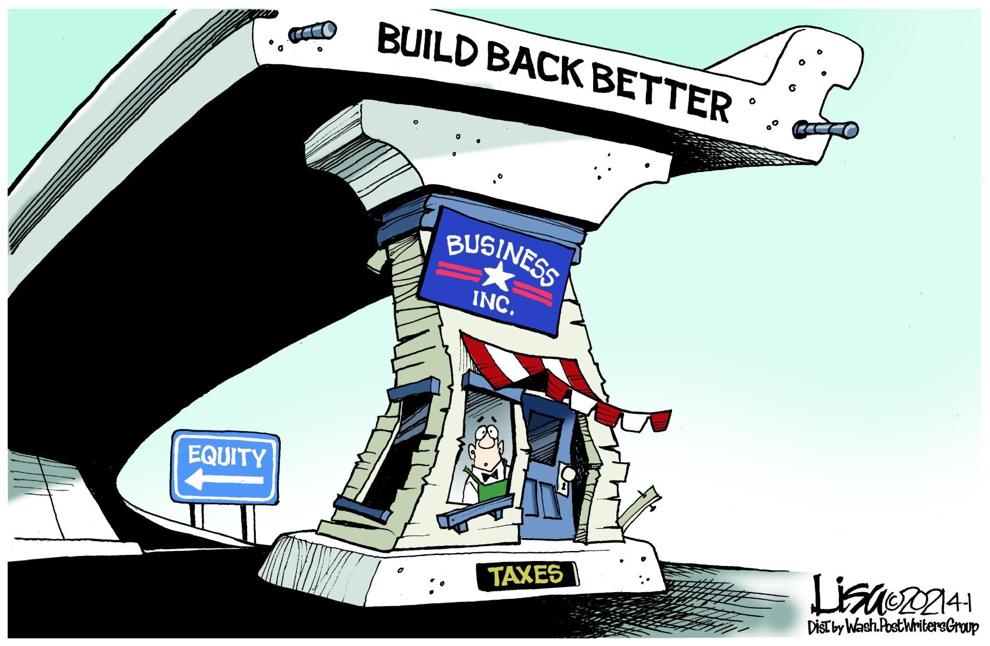 Lisa Benson cartoon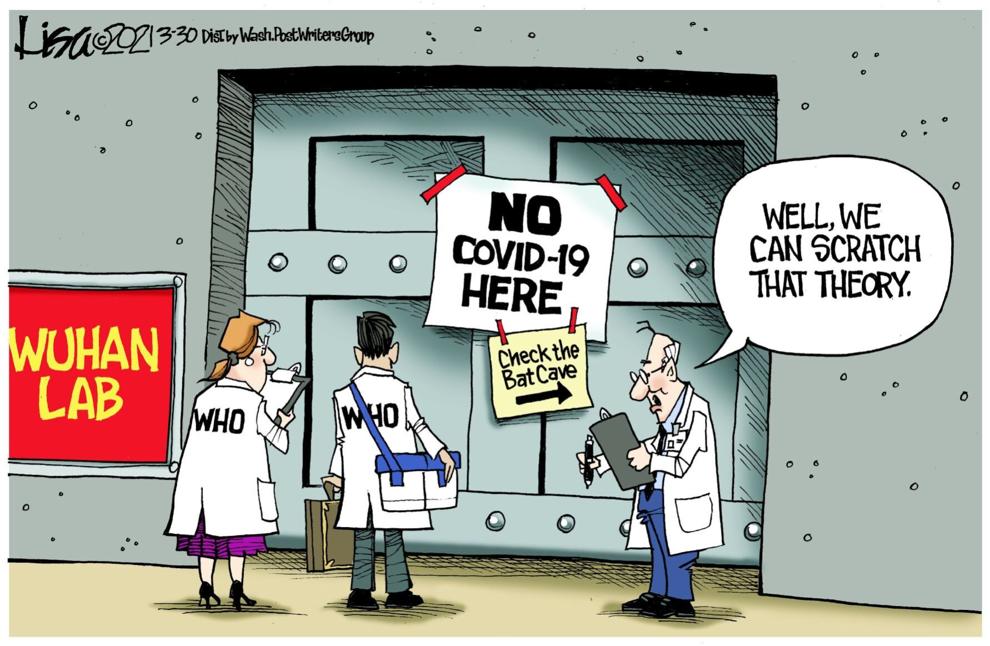 Lisa Benson cartoon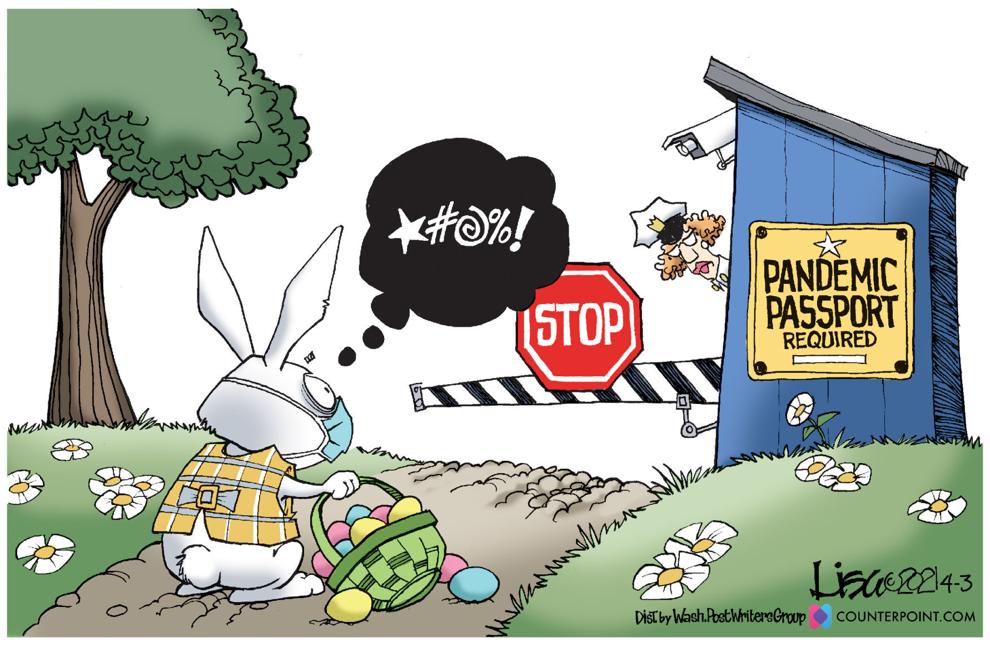 Mike Lester cartoon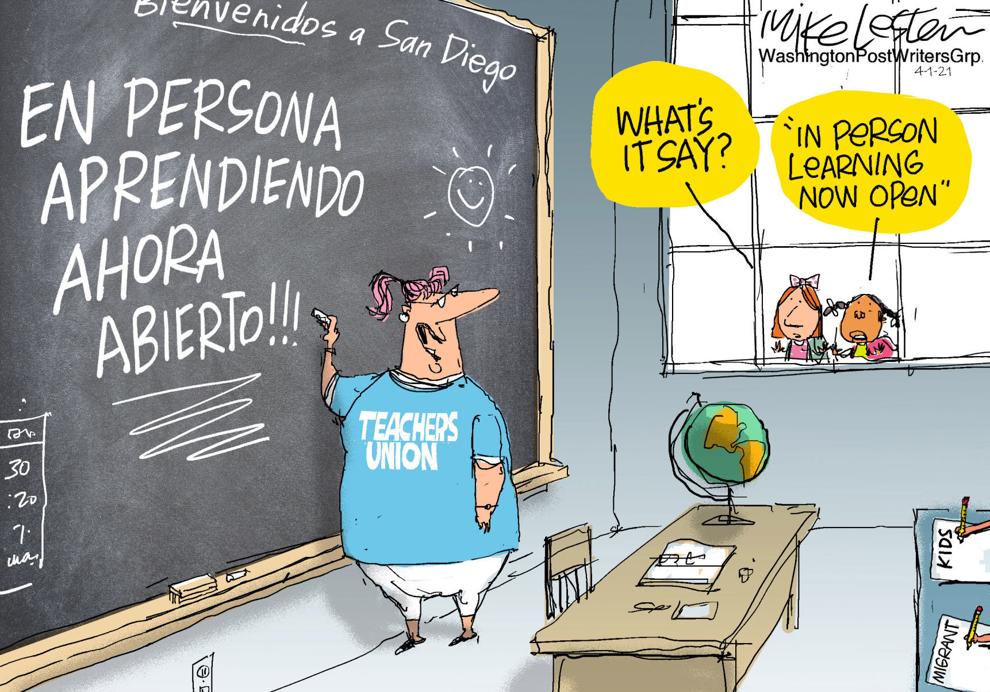 Mike Lester cartoon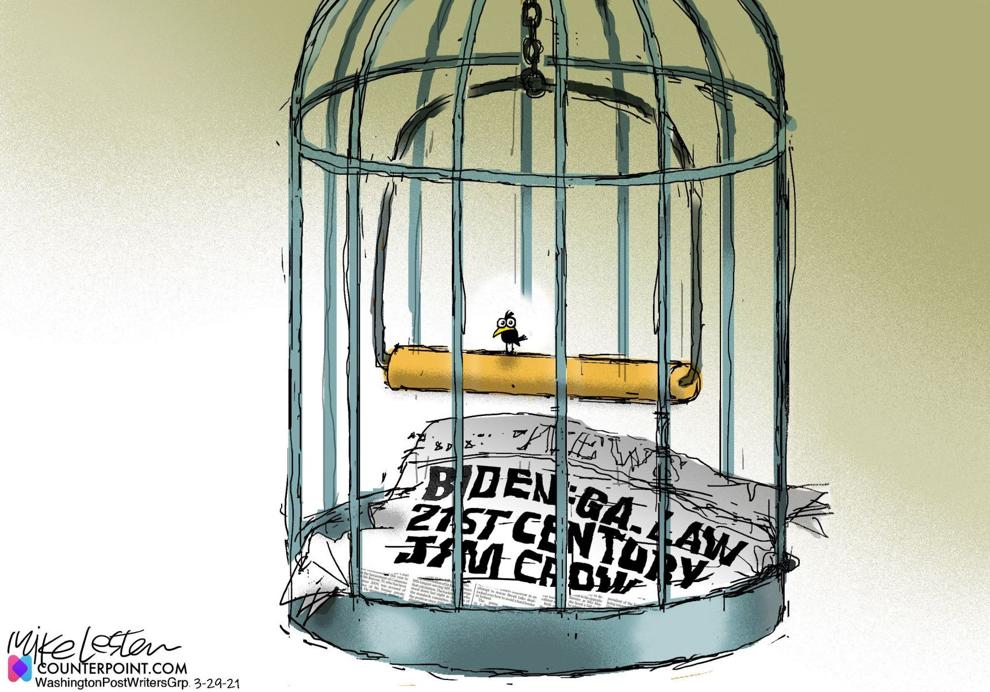 Signe Wilkinson cartoon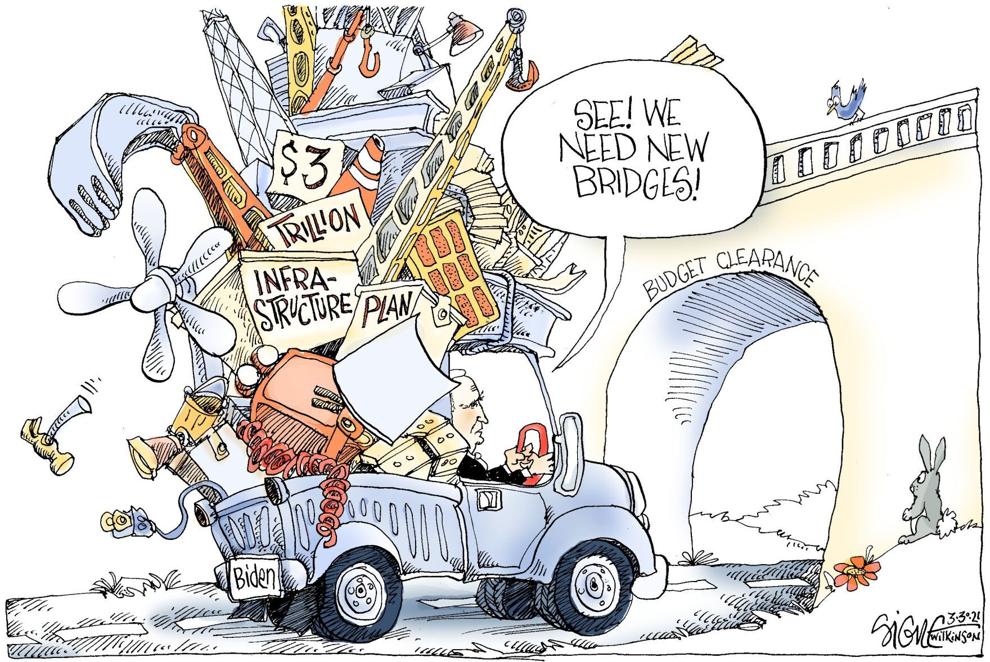 Signe Wilkinson cartoon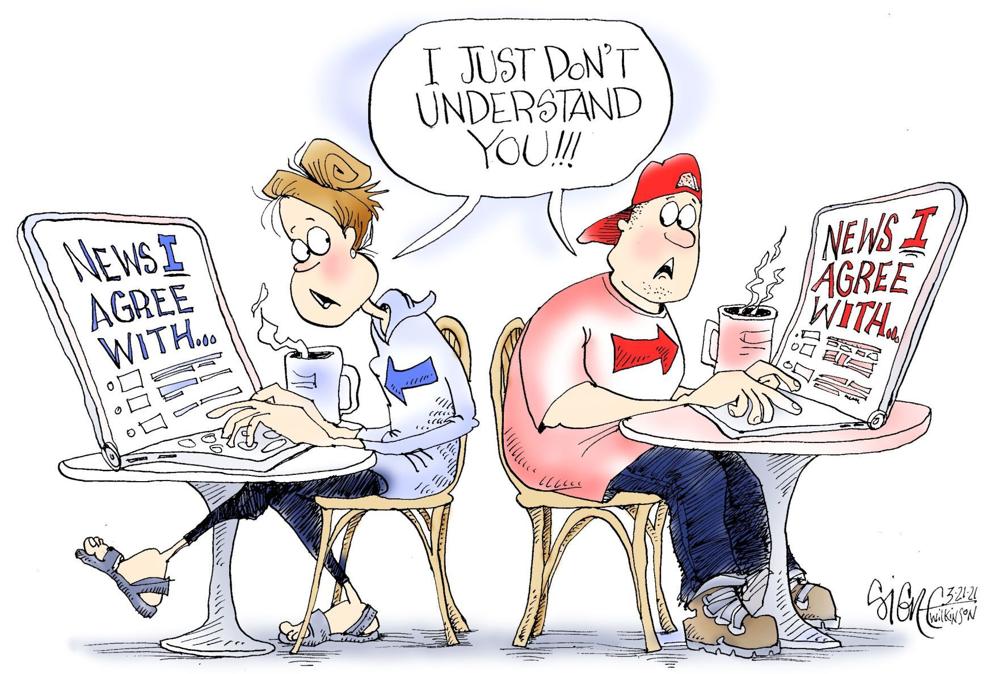 Signe Wilkinson cartoon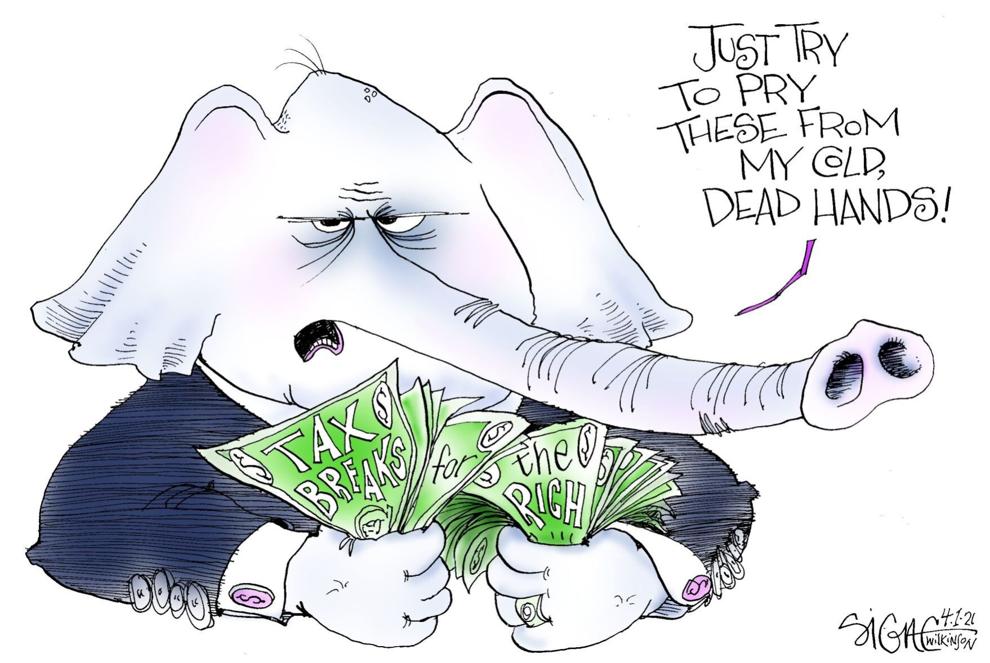 Tim Campbell cartoon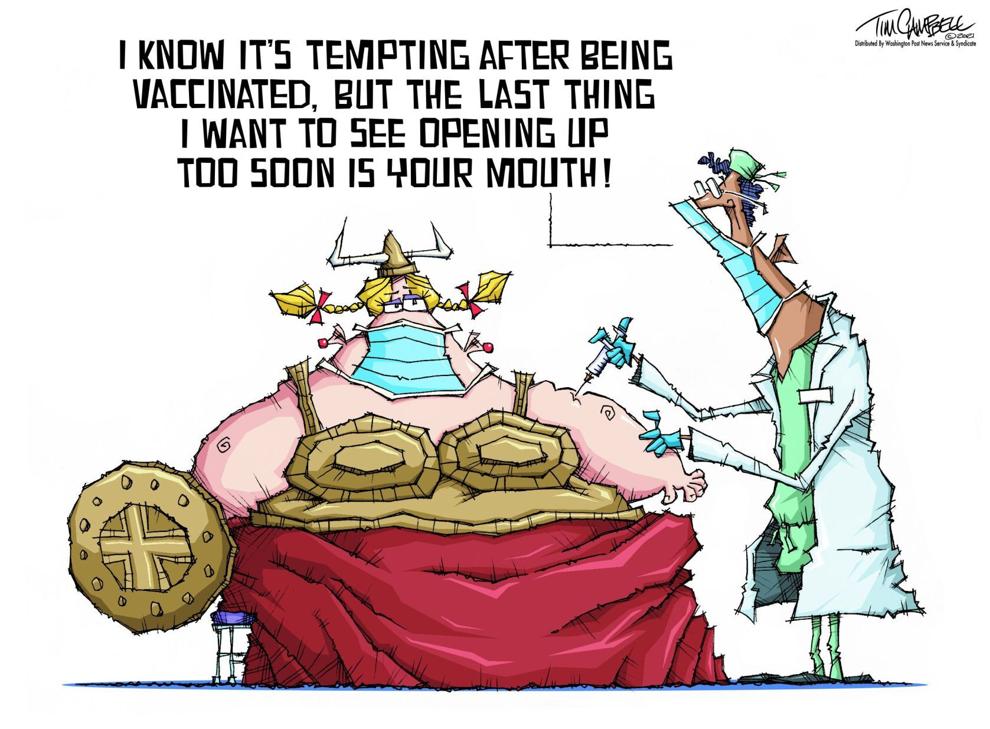 Catch up on Napa County's top news stories