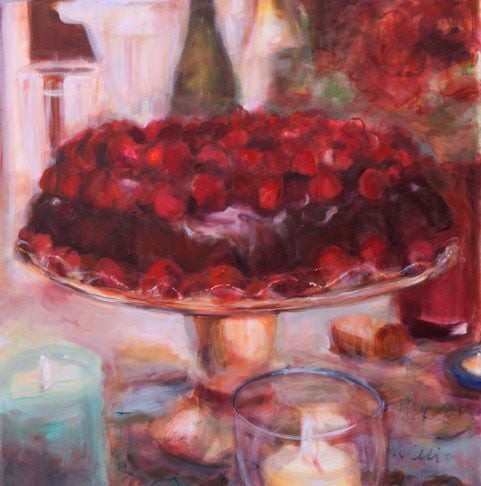 Napa Valley Writers
The Napa Valley Writers holds its next virtual meeting on Wednesday, Jan. 13, from 7 to 9 p.m.
Guest speaker Alka Joshi will discuss "How to Write a Bestseller."
Joshi will present ideas on how to write work that sells. Her debut novel, "The Henna Artist," is being developed into a Miramax TV series starring Freida Pinto. She has participated in more than 240 virtual book club discussions, interviews and podcasts about the novel.
She will share tips including how to use "what if as a springboard" and taking a "deep dive" into characters.
January's member reader is Madeline Wise, who writes short fiction and poetry. She is a member of "Solstice Writers" in St. Helena and has participated in a Napa Valley Writers critique group, in addition to writing workshops with Tom Jenks of Narrative Magazine.
Her short fiction has appeared in American Fiction Volume 13, North Atlantic Review, Pleiades, Palo Alto Review, and other literary magazines.
Bake like an artist in love
Registration is now open for an online class with artist Nancy Willis and pastry coach Annie Yamamoto. Sessions are on Wednesday's, Jan. 13, 20, 27, and Feb 3 and 10, from 10 to 11:30 a.m.
Projects include pâte de fruits and pocket recipe journals; dog and cat treats and pet portraits; Valentine's Day mirrored Black Forest cake and Thiebaud-inspired paintings.
The class meets weekly via Zoom to discuss the projects and compare masterpieces. Instructors will offer you expert tips to achieve success and access to video how-to clips. The projects use low-tech art supplies, at-the-ready kitchen staples and a fun art and baking materials package.
The cost is $365, which includes $50 in art and baking materials. Space is limited.
Willis is also teaching "Painting: Technique and Intuition" on Fridays, Jan. 15, 22, 29, and Feb. 5, 12, 26, from 10 to 11:30 a.m.
Painting is a combination of mindfulness and getting out of your own way. In this seven-session class, students will explore the artistic techniques of Richter, Pissarro, and contemporary artists through four weekly assignments centered on the basic elements of art, shape, line, color, value and texture.
Class includes some research and readings. The final two weeks will be spent on an individually directed painting based on a new perspective or approach you gleaned from class. Fun alert: these classes have a big fun factor and a great community of support.
Folk singer John McCutcheon's virtual concert
Folk troubadour John McCutcheon, a master musician, storyteller, stand-up comic, political commentator and sing-along leader, presents a virtual concert on Saturday, Jan. 9, at 4 p.m.
McCutcheonhas to toured in California for more than 30 years and has often performed at the Sebastiani Theatre in Sonoma. He said he is doing the concert "because we want those folks who've brought us together all these years to survive these times, and if you buy from a presenter, they get a cut of the sales." The concert will include new songs and stories, plu sold favorites.
McCutcheon's music conveys the message that our global family can make the world a better place by working together. Called a musician for the ages in all of its meanings, he draws no lines between children and adults. "Anyone who enjoys the honest rewards of folk music is welcome."
He has appeared with Arlo Guthrie and Pete Seeger, with whom he is often compared. Johnny Cash once called McCutcheon "the most impressive instrumentalist I've ever heard." During performances, McCutcheon switches from banjo, to guitar, jaw harp, fiddle, auto harp, and piano. He is also recognized as a master of the hammer dulcimer, America's only traditional mallet instrument.
The Washington Post has calls his concerts "little feats of magic."
Tickets are available at www.sebastianitheatre.com. General admission is $20 or $30 for a household, $10 for students and $5 for those who are unemployed or laid-off.
'Shakespeare in Place'


Silicon Valley Shakespeare's actors, writers, and directors present their 48-hour Play Festival: "Shakespeare in Place" on Sunday, Jan. 10, at 6:30 p.m.
"Oh, Romeo, Romeo… you're on mute, Romeo." "Alas, poor Yorick, your screen hath frozen." Anything can happen at SVS's seventh annual 48-hour Play Festival, co-produced with the Foothill College Theatre Arts Department as they explore what happens when famous Shakespearean characters are quarantined.
WATCH NOW: THE ART OF PAISSERIES: CHRISTIAN ESCRIBA'S EXPLOSIVE CAKES
CHECK OUT THE WEEK IN CARTOONS
The week in cartoons
Clay Bennett cartoon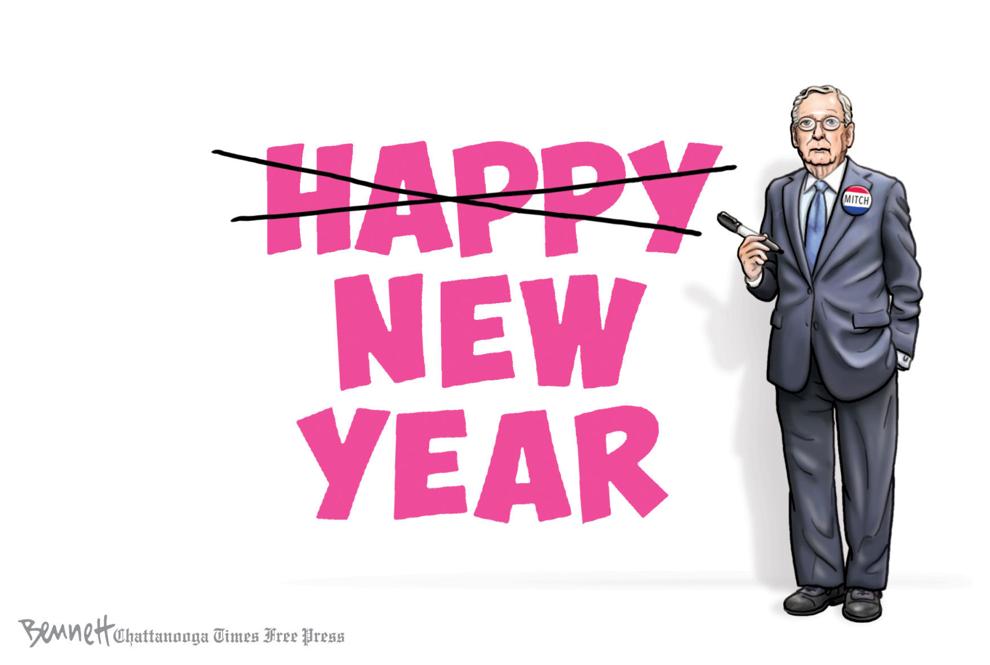 Nick Anderson cartoon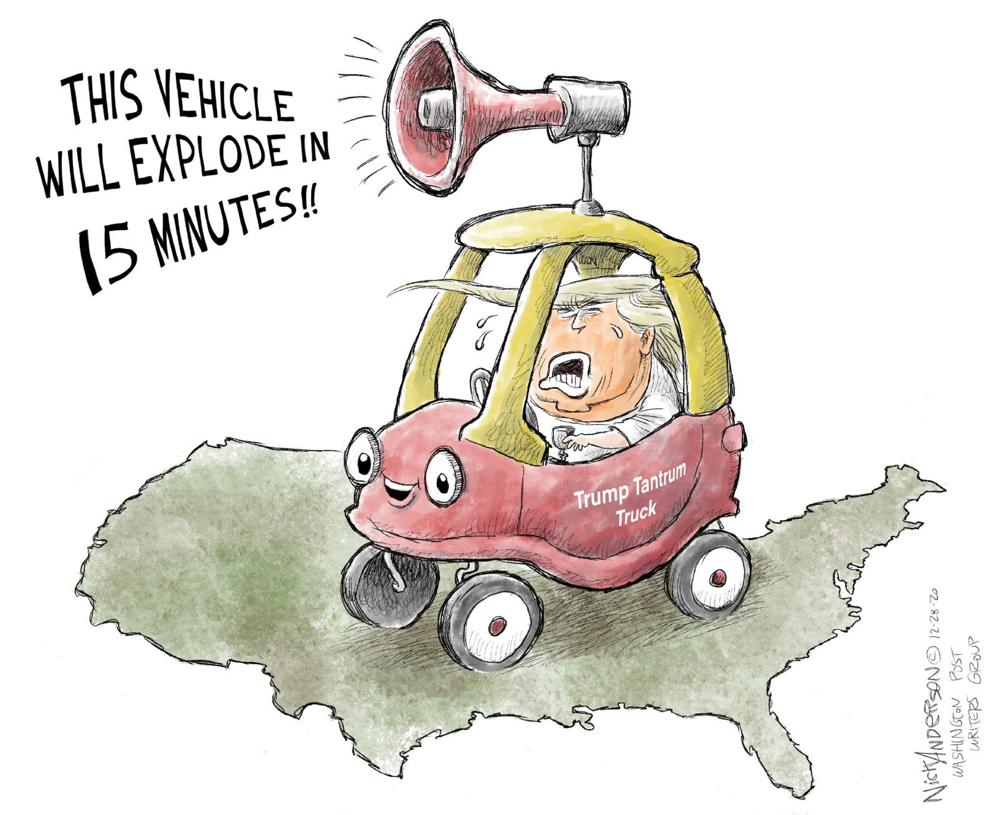 Nick Anderson cartoon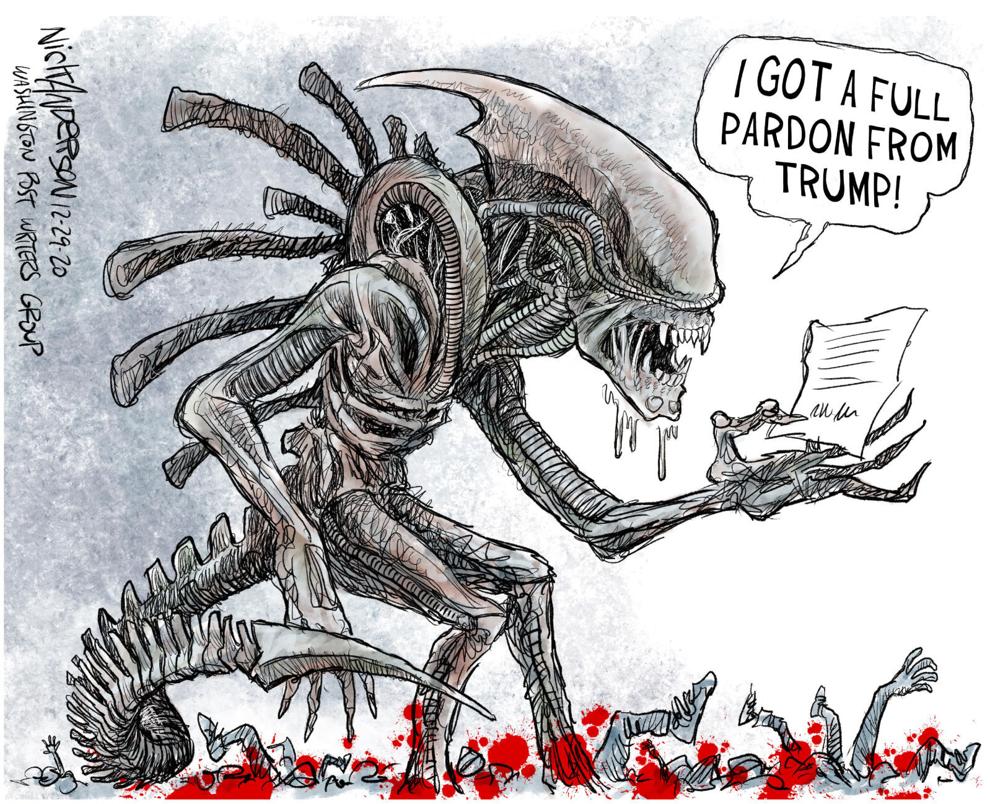 Clay Bennett cartoon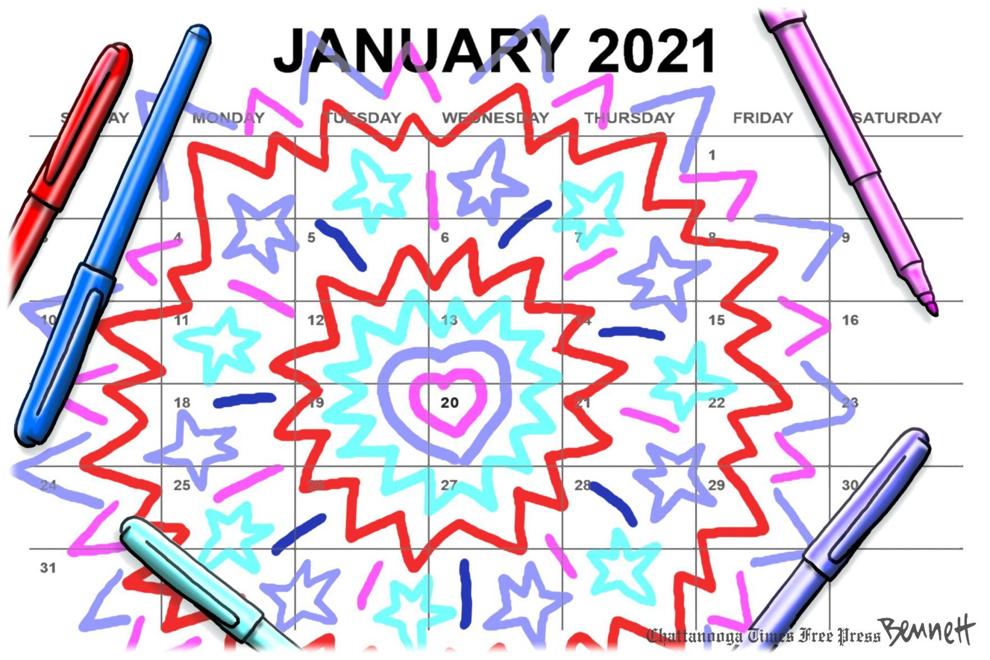 Clay Bennett cartoon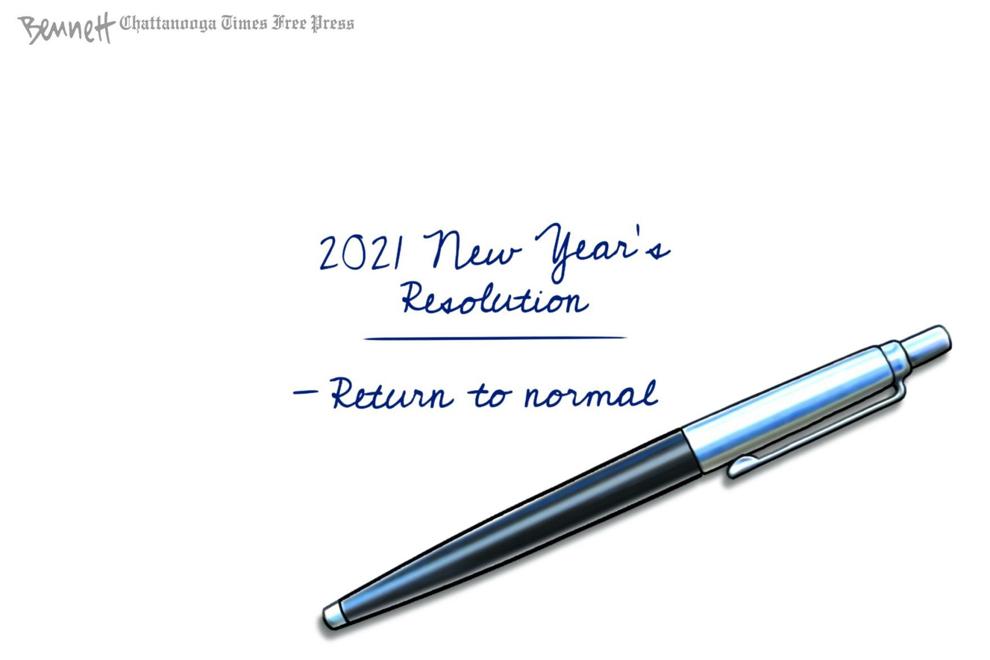 Jeff Danziger cartoon
Jeff Danziger cartoon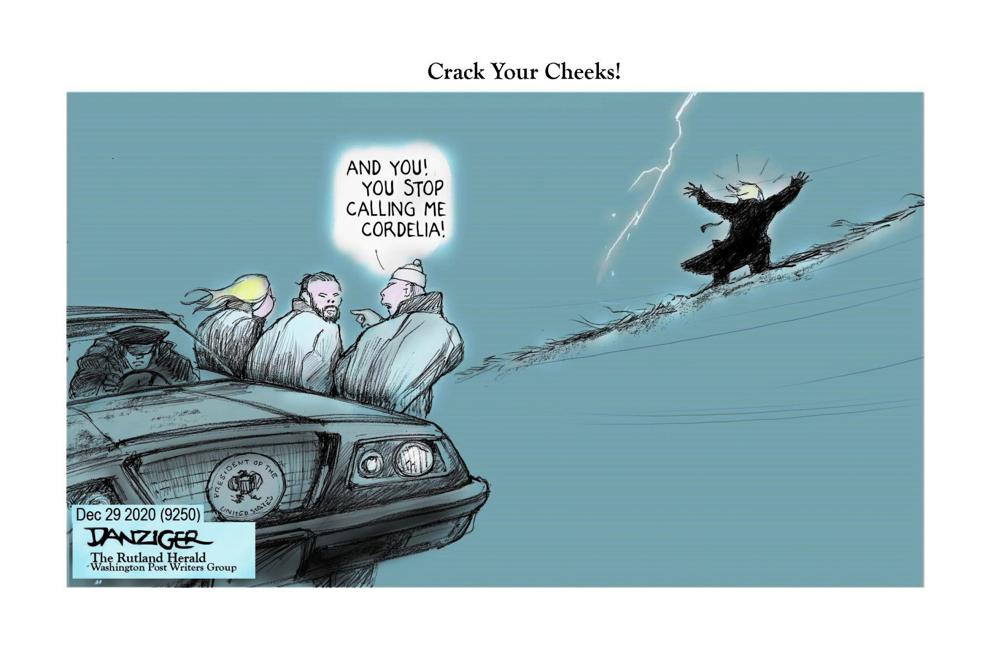 Jack Ohman editorial cartoon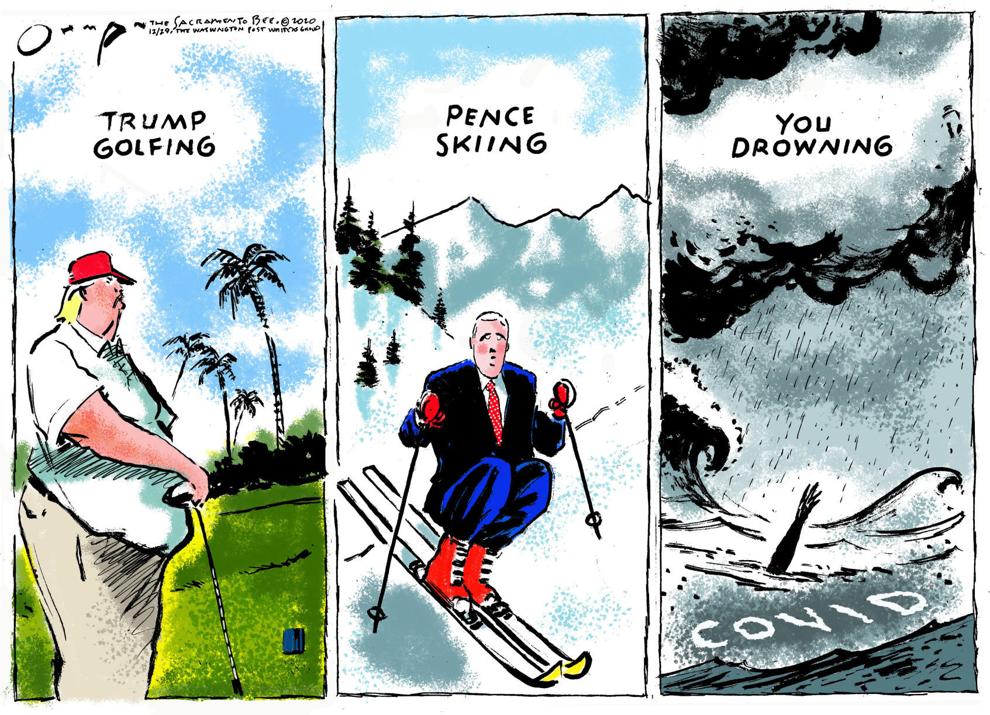 Jack Ohman editorial cartoon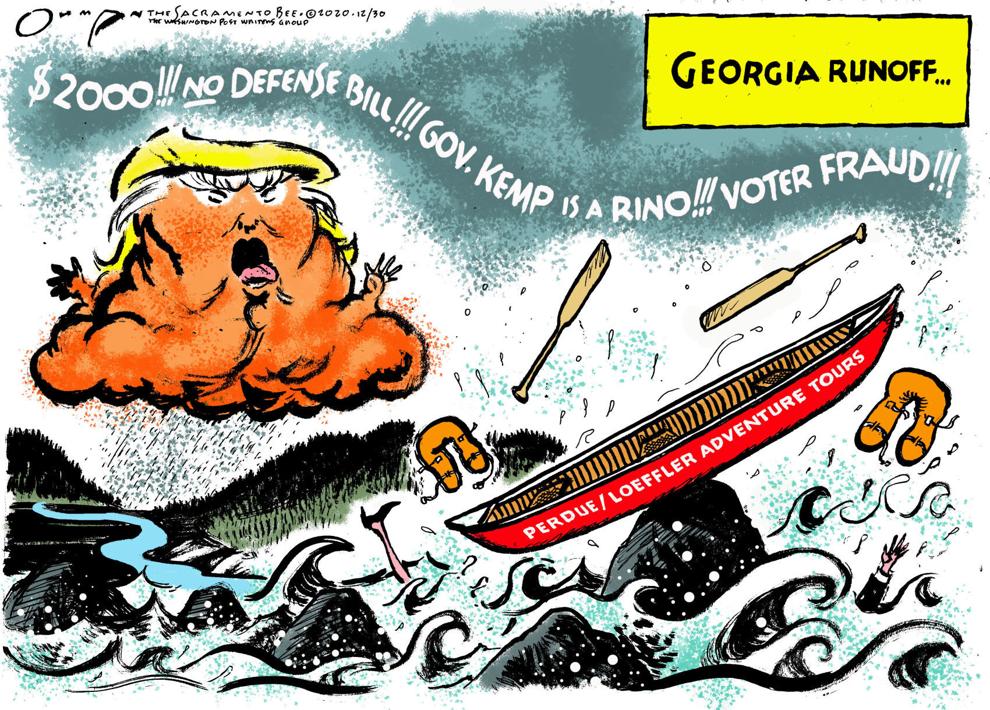 Jack Ohman editorial cartoon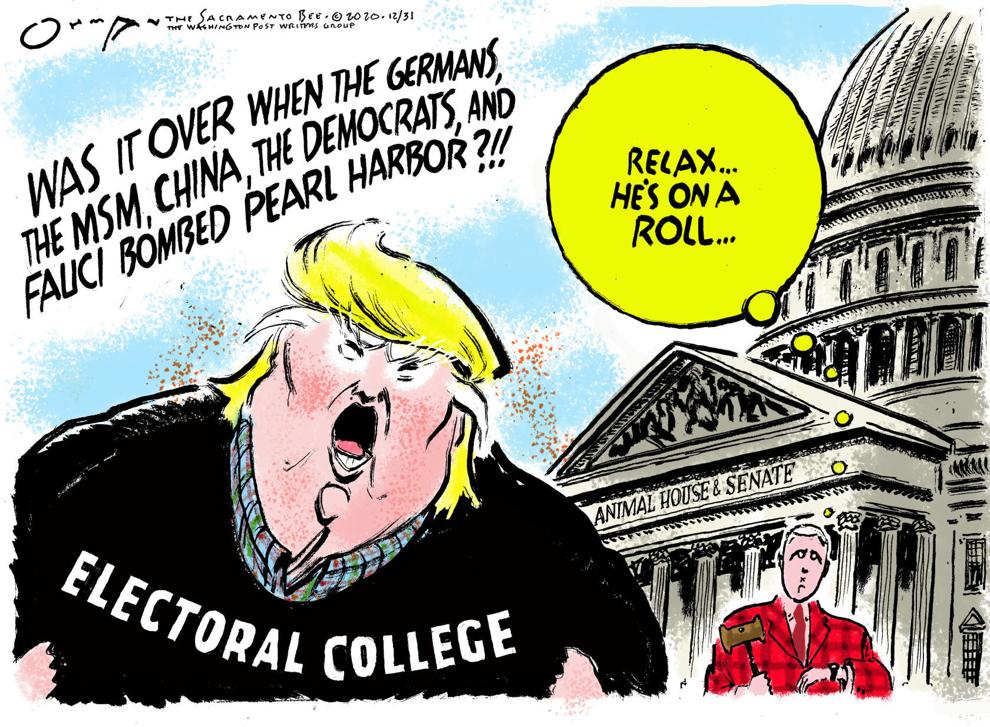 Jack Ohman editorial cartoon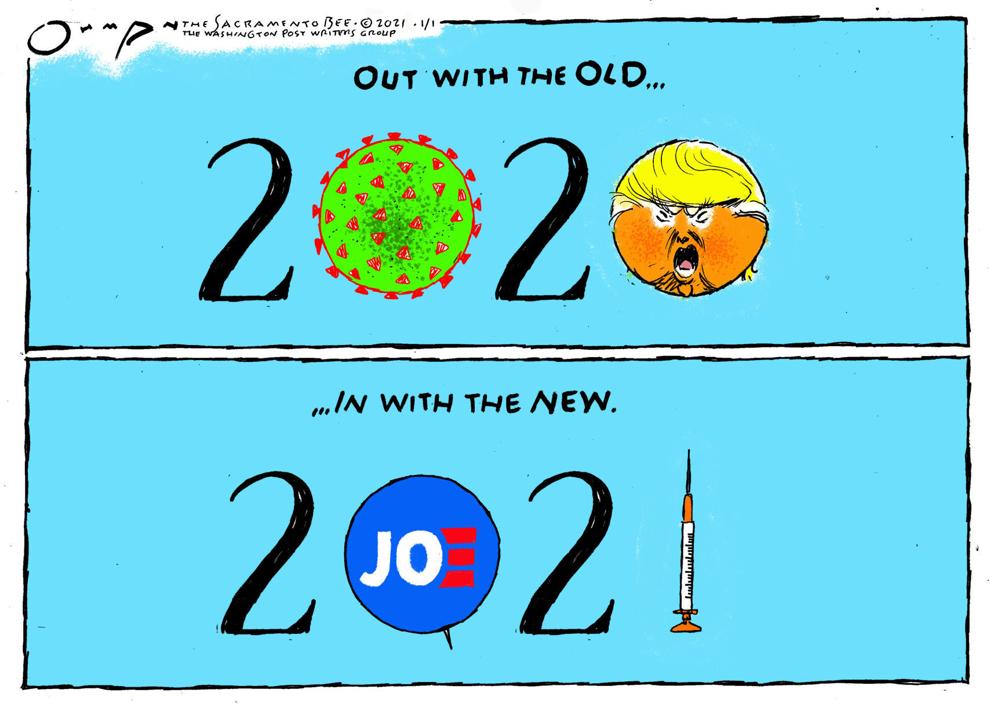 Lisa Benson cartoon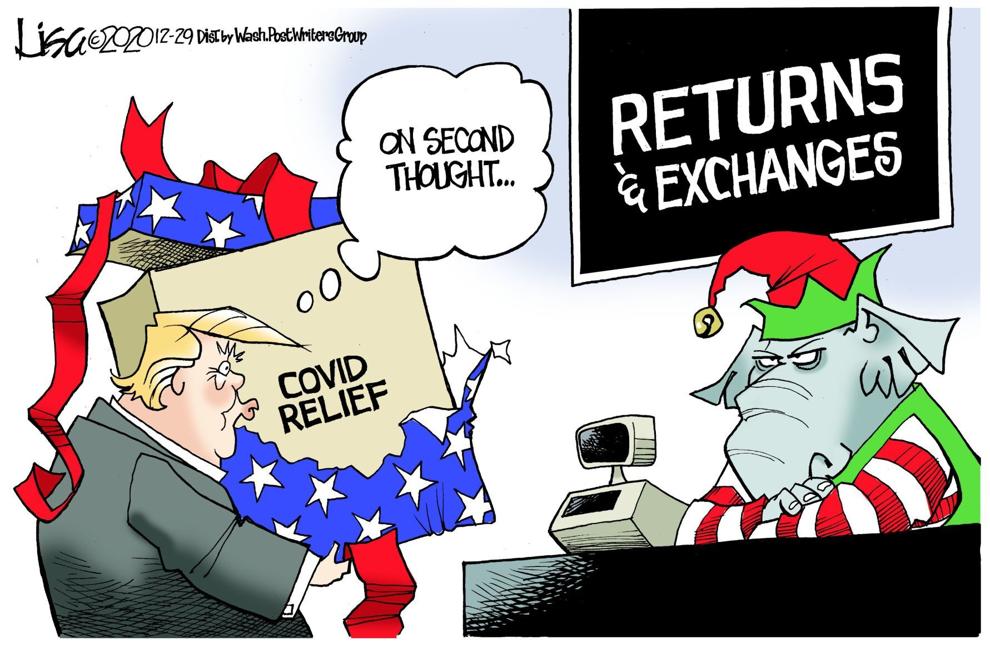 Lisa Benson cartoon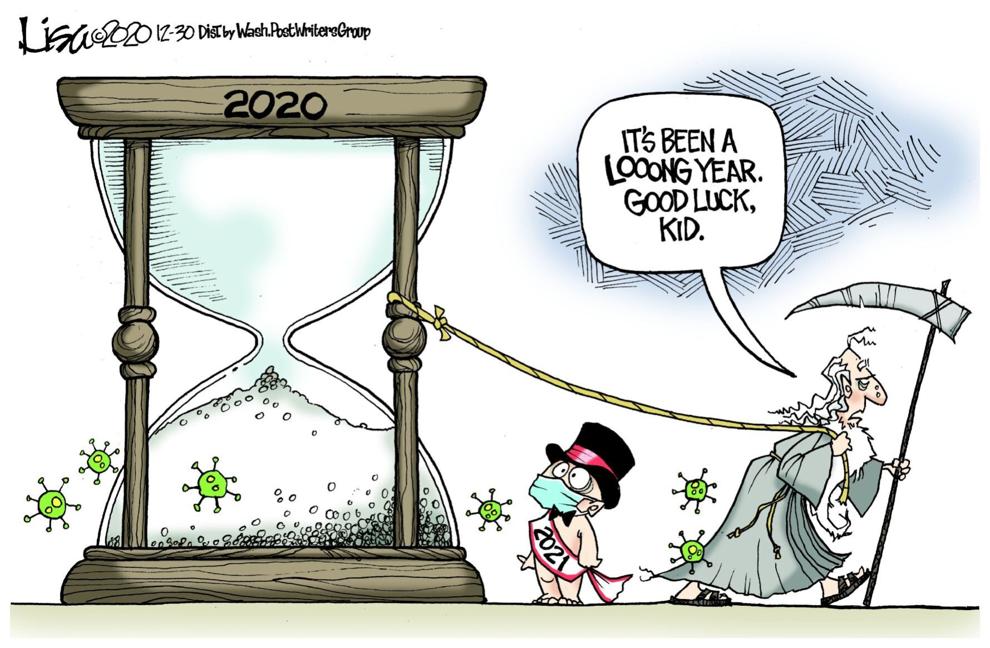 Mike Lester cartoon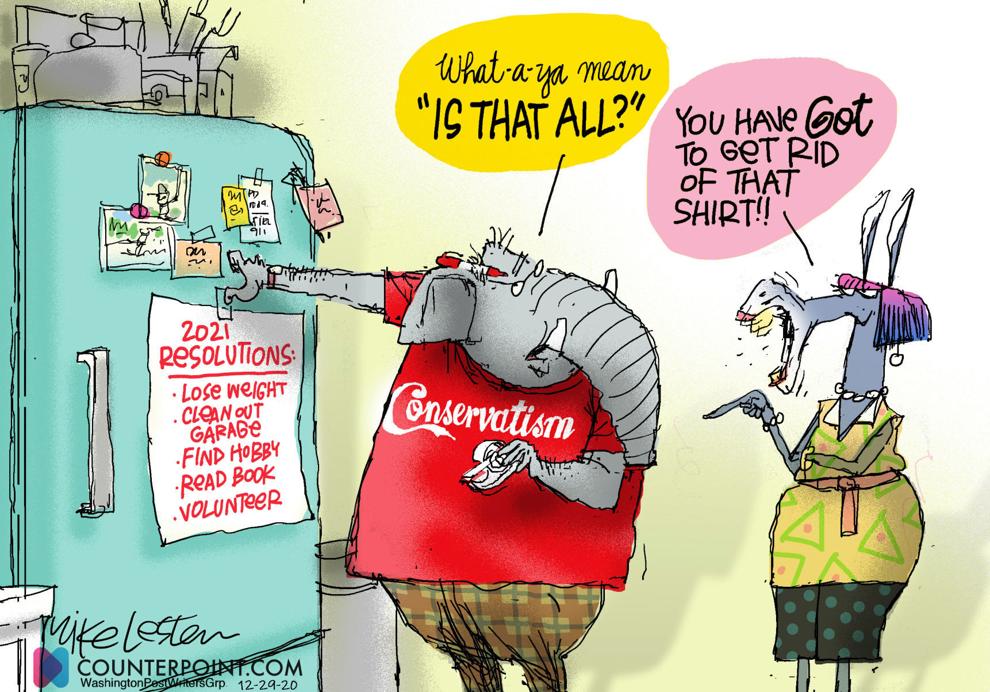 Tim Campbell Editorial Cartoons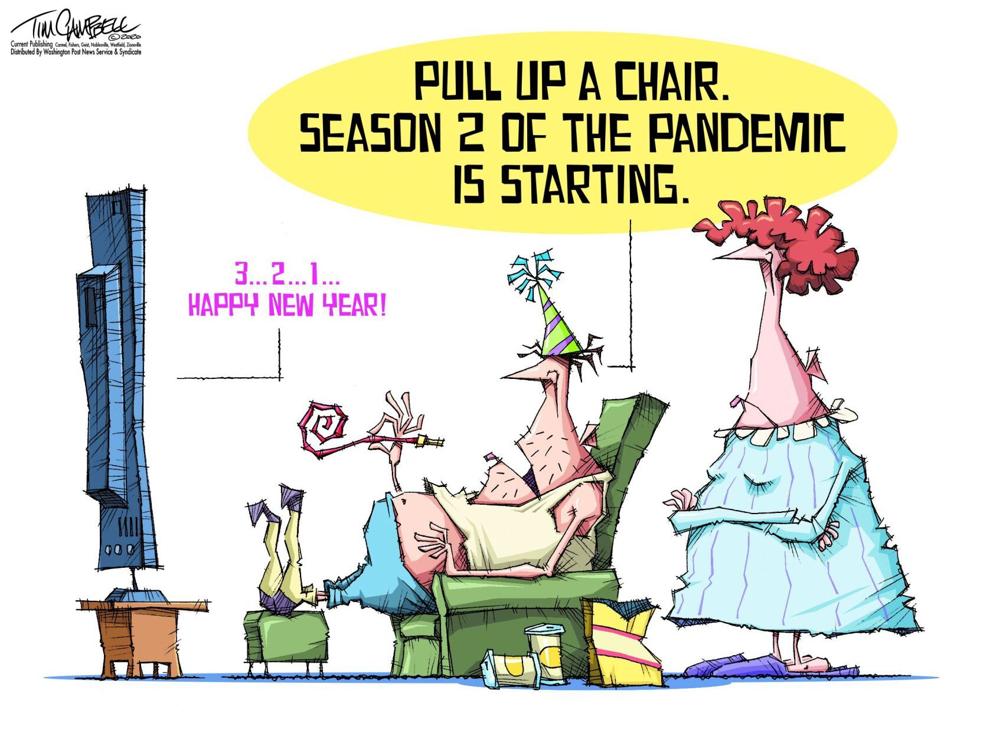 Tim Campbell Editorial Cartoons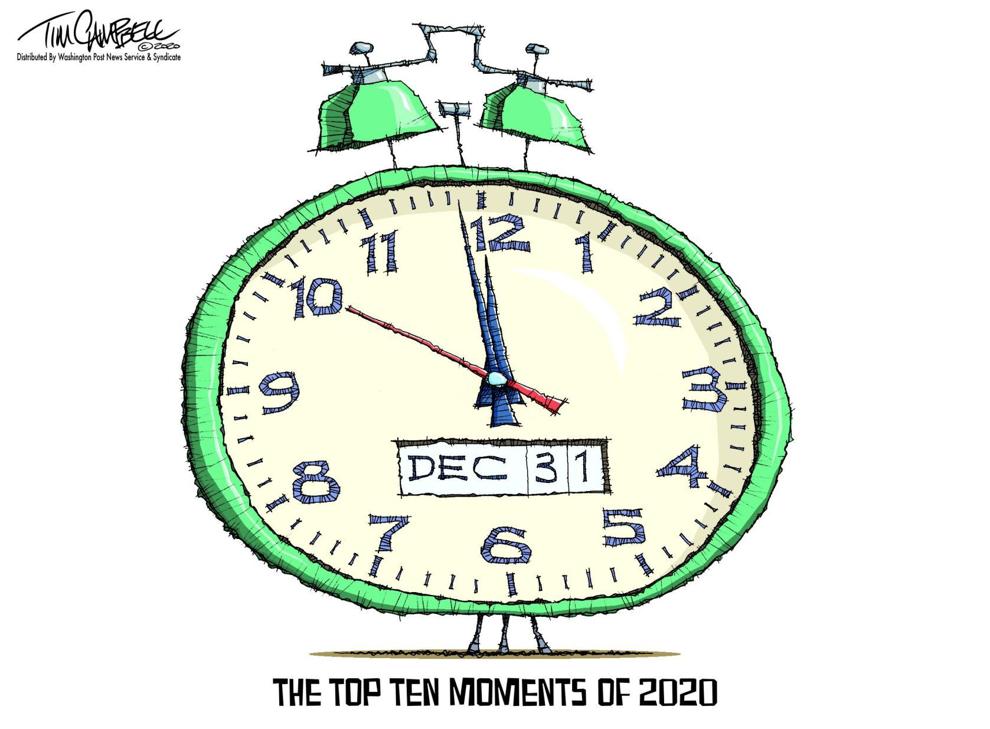 Lisa Benson cartoon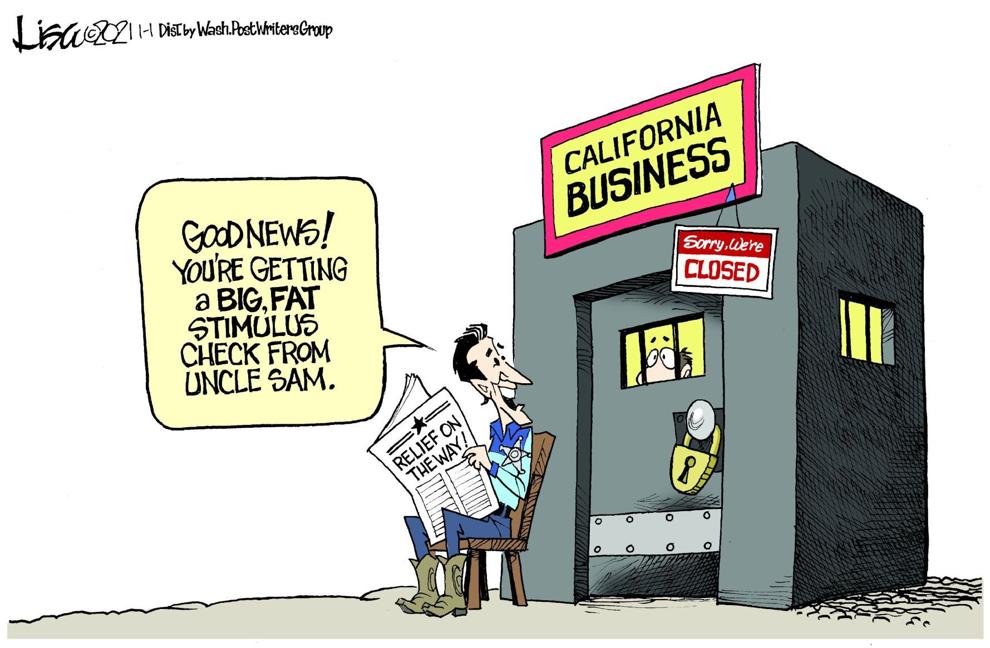 Nick Anderson cartoon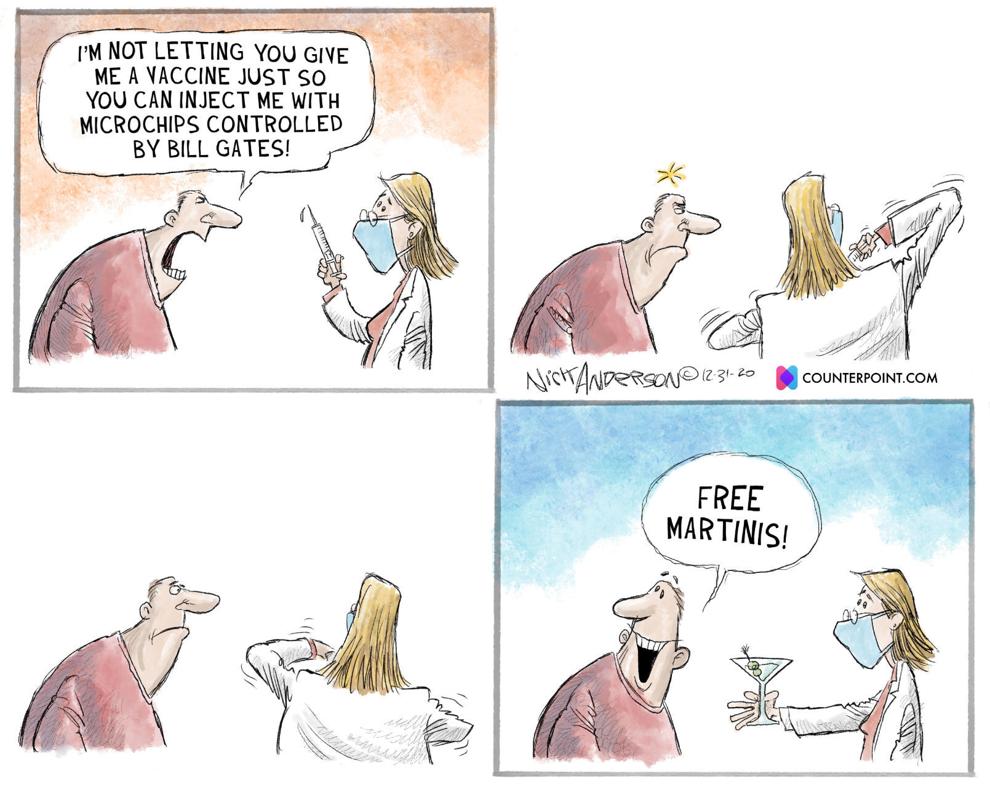 Tim Campbell Editorial Cartoons