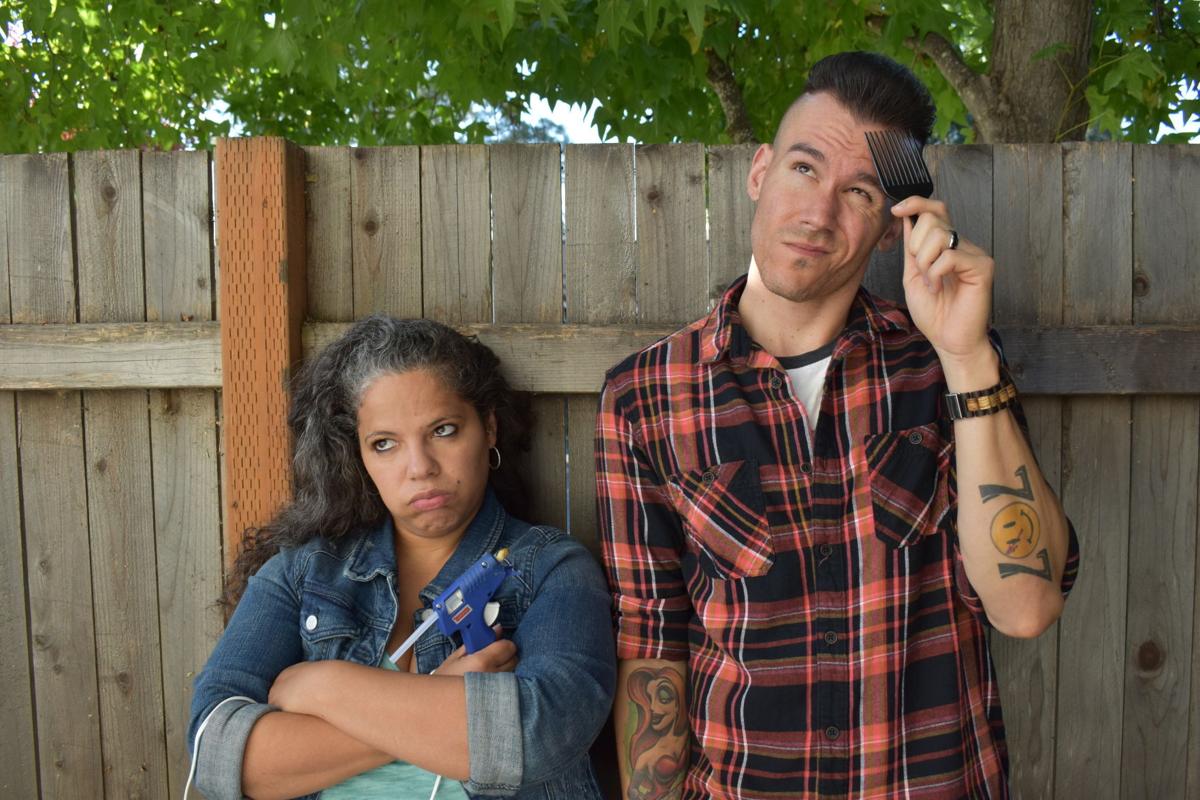 Lucky Penny presents 'Comedy Comeback Night!'
Lucky Penny Productions presents a night of live, in-person, stand-up comedy on Saturday, July 24.
Headlining is Myles Weber, winner of the 40th Annual San Francisco International Comedy Competition. (Past competitors include Robin Williams, Dana Carvey, Sinbad, Ellen Degeneres, Patton Oswalt, and Dane Cook.)
Support local news coverage and the people who report it by subscribing to the Napa Valley Register. Special offer: 1 year for $26
Weber was the second youngest to win the competition and one of only two comics to ever sweep the whole thing. He was also voted "Best of The Fest" at the Burbank Comedy Festival, San Luis Obispo Comedy Festival (2x) and Big Pine Comedy Festival. Weber has also appeared on MTV's "Greatest Party Story Ever," is featured in a "Dry Bar Comedy Special," and has more than 7 million views on YouTube.
Appearing with Weber is Chelsea Bearce, a frequent collaborator with a flair for stand-up and sketch comedy, and Ron Bello, former Napa resident and creator of the popular "So What It's Just Sex" podcast.
This show deals with a wide range of mature content and is recommended for adults only.
Tickets for the show are $25 and available at www.luckypennynapa.com. Doors open at 7 p.m. with the full bar in service, and the show begins at 8 p.m. Contact Lucky Penny by email to info@luckypennynapa.com or call 707-266-6305.
Book Sales Return to Napa Library
Friends of the Napa Library are hosting their first in-person book sale of 2021 on Saturday, July 31, and Sunday, Aug. 1.
This mini-sale precedes the return of the Friends' larger multi-day, multi-media sales scheduled for Sept. 17 through 23 and Dec. 10 through 16.
The July 31 and Aug. 1 sale offers children's books, three for $1; DVDs and books on CD, $1 each; and music CDs and comics, three for $1.
The sales will be held in the Community Room at the Napa Main Library, 580 Coombs St.
Hours are 1 to 4 p.m. each day. Proceeds benefit programs at the Napa Main Library.
Learn more information about Friends of the Napa Library on their website, www.folnapa.org. Also, find them on Facebook and follow them on Instagram.
Visitors to these sales are asked to follow COVID protocols required by Napa County and the Napa County Library.
'Sunflowers' at Jarvis
Jarvis Conservatory presents the art documentary, "Sunflowers," on Saturday, July 24, at 3 and 7 p.m.
Directed by David Bickerstaff, the film features five of Vincent van Gogh's famous Arles sunflower paintings from collections in London, Philadelphia, Tokyo, Munich and Amsterdam.
The flowers are immediately recognizable, but the film goes beyond the surface to explore questions and mysteries that surround these works. Why did Van Gogh choose the sunflower? When did the flower arrive in Europe and how had previous artists reacted to it? What was Van Gogh trying to say and how does that differ from one painting to another? And what secrets did scientists discover when they analyzed the work in detail?
All is revealed in this film, which travelled beyond Amsterdam to Tokyo, Philadelphia, London and Munich to film, in incredible high-definition detail, all five works.
Cal Shakes presents 'The Winter's Tale'
Tickets are on sale now for Cal Shakes' upcoming performances of Shakespeare's "The Winter's Tale," running Sept. 1 to 26 at the Bruns Amphitheater in Orinda.
Tragedy and comedy mingle in Shakespeare's romance, adapted by Eric Ting and Philippa Kelly, as a "reflection of our time." 
Evening performances are at 7:30 p.m., and Sunday matinees at 4 p.m., with some Saturday matinees at 2 p.m.