Art, science and technology coalesce in 'The Ugly Duckling'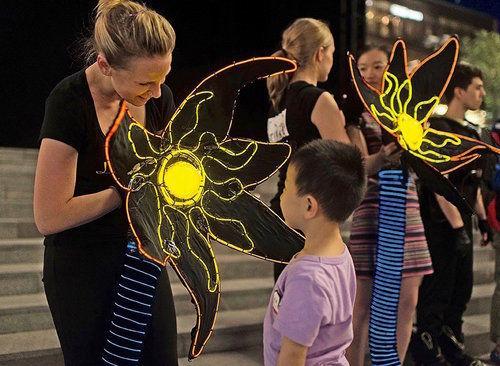 Out of complete darkness, electroluminescent artistry comes to life with music from classical to jazz to pop.
Internationally-acclaimed Lightwire Theatre brings its interpretation of "The Ugly Duckling" for families of all ages to Lincoln Theater, Sunday afternoon, Feb. 24 at 2 p.m.
Based on a literary fairy tale written in 1843 by Danish poet and author Hans Christian Andersen, the classic story has relevance today: a homely bird born in a barnyard suffers abuse from others around him until much to his delight he matures into a stately swan, the most beautiful bird of all.
Lightwire co-creators Ian Carney and Corbin Popp met in New York dancing in Twyla Tharp's "Moving Out" on Broadway. The kindred spirits had an immediate connection, and they, along with their wives, Eleanor and Whitney, discovered a mutual love of art, theater, dance and technology.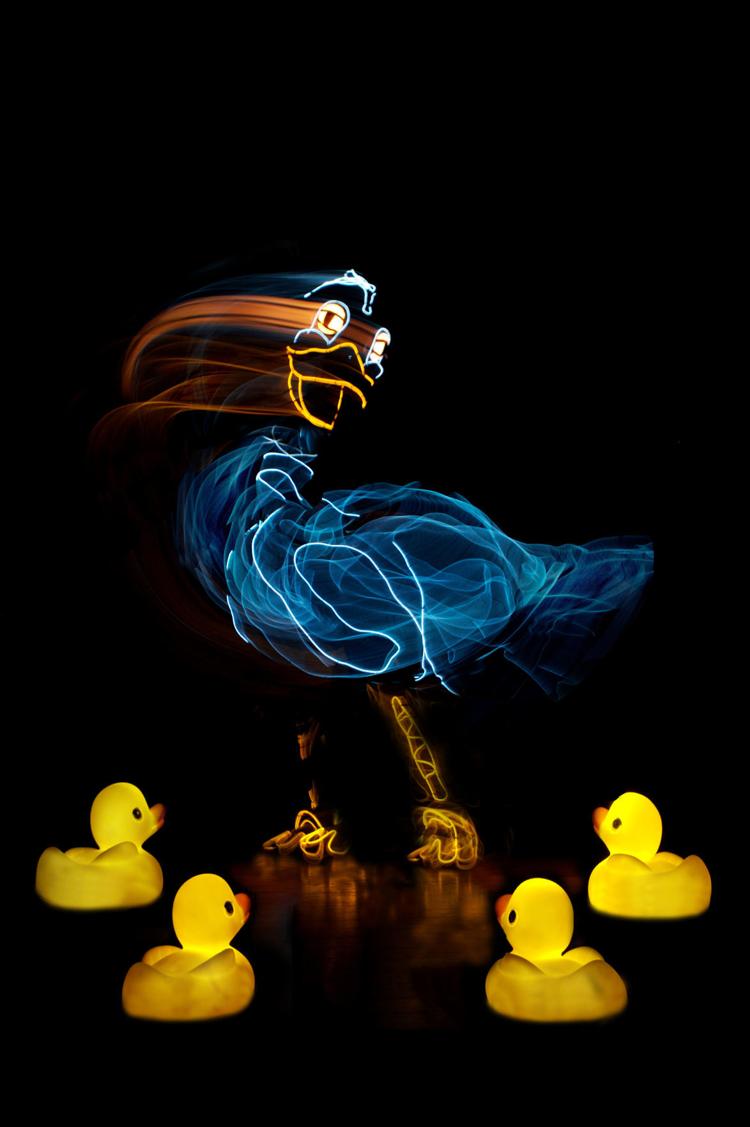 The foursome came across a product called "el (electroluminescent) wire" a thin, flexible, self-illuminating wire that glows along its length and can be used as a decorative light source. Unlike black lights, "el wire" can be powered by batteries (up to 16 per character, per show), requires no theatrical lighting and provides 360-degrees of glowing light.
"Our entertainment has 'wow factors,'" said Eleanor Carney, a classically-trained ballet dancer and Lightwire co-founder/performer. "We want to get the next generation excited about something and make theater 'cool.'"
It all began by experimenting with shapes and designs resulting in puppetry-based, neon creatures that quickly glowed to life. Lightwire's first show, "Dino Light," began touring in 2007 followed in subsequent years with productions of "The Ugly Duckling," "Moon Mouse," "The Tortoise & the Hare" and "A Very Electric Christmas."
"We built everything ourselves, we don't farm it out," said Carney. "We didn't have a lot of money. We just used our creativity. What you see is made in-house by the same people who are on the stage."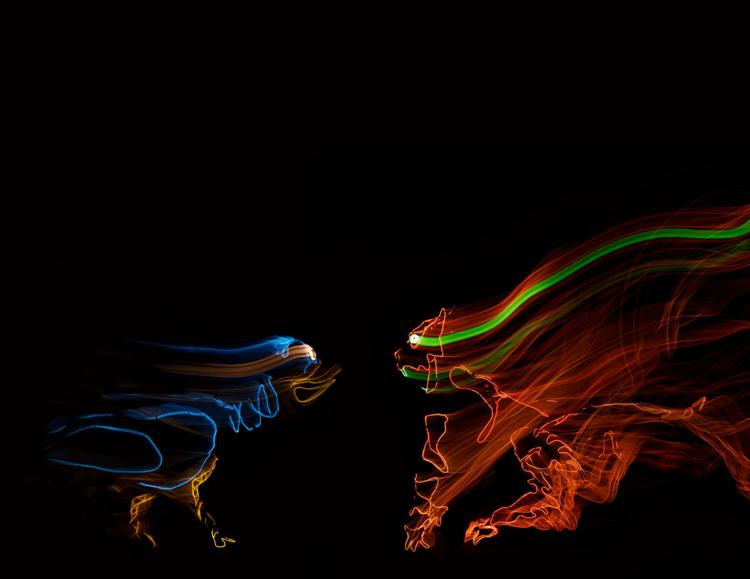 Each character in a Lightwire show takes nearly 200 hours to create. Cast and creators start from the ground up, utilizing recyclable materials such as aluminum rods, election signs, skate board wheels, dryer ducting, plumbing supplies, PVC pipes, fishing poles, duct tape, zip ties and backpacks to help define peaks and angles.
These common household items create durable and pliable sculptures that can withstand the movement of the dancers for multiple performances. Black fabric is added to the sculpture for dimension and then lined with the wire. The results include characters such as 16-feet tall birds, dinosaurs, ducks, soldiers, swords and more.
"We really try to have something for everyone," said co-founder Eleanor Carney. "We like 'The Ugly Duckling' because we could adapt it and make it our own including our take on the cat in the original story. There's also a Kung Fu battle, epic and funny in its own way."
"You can't get what we do from video games, tweeting, blogging or Facebook," Carney said. "This only happens when you have the human experience you get from live theater."