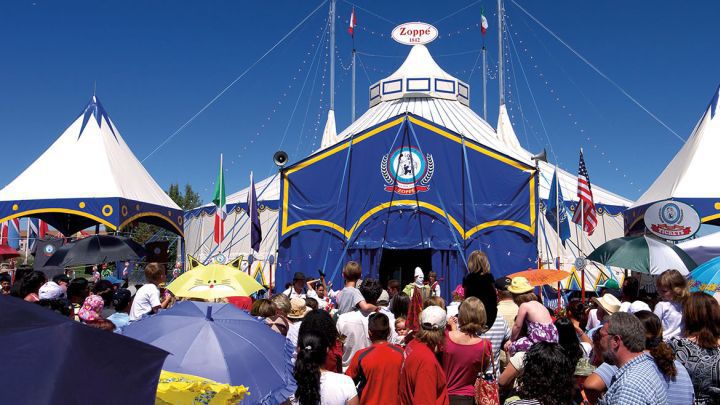 Arts Council Napa Valley (ACNV) has announced the summer 2019 Community Fund grant recipients. Seven local programs received between $2,500—$5,000 each, totaling $26,500 in funds awarded. ACNV has provided over $100,000 to artists and small nonprofit organizations, so that local work may grow and deepen the impact of arts and culture for all Napa County residents.
18th Annual El Día De Los Muertos Altar Exhibition & Celebration; Napa Valley Latino Heritage Committee
The 18th annual El Día De Los Muertos Altar Exhibition and Celebration, taking place on Nov. 1-3, 2019, is a free annual exhibition and celebration in Napa. The grant will fund three new elements, including UC Berkeley students' mariachi group performance, cash prizes for the student art contest and art displays. To learn more, visit nvlatinoheritage.wordpress.com.
Composition & Premiere New 30-minute Work for 5 Cellos; Eric Moore
Three performances of a newly composed 30-minute work for five cellos. Performances will be in Angwin, Napa and San Francisco. Each performance will be introduced with an informational podcast discussing the inspiration and process behind the musical works. To learn more, visit celloloft.com.
Human Roots; Oscar Aguilar
A symbolic visual art representation of the immediate realities of the field workers of the Napa Valley, their transfiguration with nature and the landscape and how they grow their own roots in a foreign land. The art installation will be displayed at Vinoce and Twenty Rows tasting room in Napa. To learn more, visit oscareggtempera.com.
"My Brother's Keeper"; Josette DeTour
"My Brother's Keeper" is a raw, coming-of-age film about two brothers from a working class family in Pope Valley. In partnership with Pacific Union College Film Department, this project establishes a platform for local Napa County filmmakers to tell original stories. Special events include table readings of the script, filmmaker and cast meet and greets, screenings and special on-set production assistant roles for students.
Napa Quake Mosaic; Kristina Young
The Napa Quake Mosaic is a public art installation created to honor those affected by the Napa earthquake. The production process is led by the artist and built by the community, made from objects broken during the earthquake. The project offers multiple therapeutic reflection opportunities for the public. The grant will support the project installation of the project. To learn more, visit klythefly.com/quake-mosaic.
Napa Valley Voices Sustainability Campaign; Napa Valley Voices
Napa Valley Voices will perform 30 annual concerts, targeting the elderly and low-income people. The grant will assist in sustaining these annual performances, hiring musicians and providing low-cost tickets and rhythm instruments for audience members. To learn more, visit napavalleyvoices.com.
Zoppe Italian Family Circus; E&M Presents
E & M Presents brings the Zoppe Italian Family Circus to Napa County. This grant supports providing free admission to low-income families throughout Napa County and free arts activities, believing that everyone should have the chance to experience the wonders of the circus. To learn more, visit eandmpresents.org.