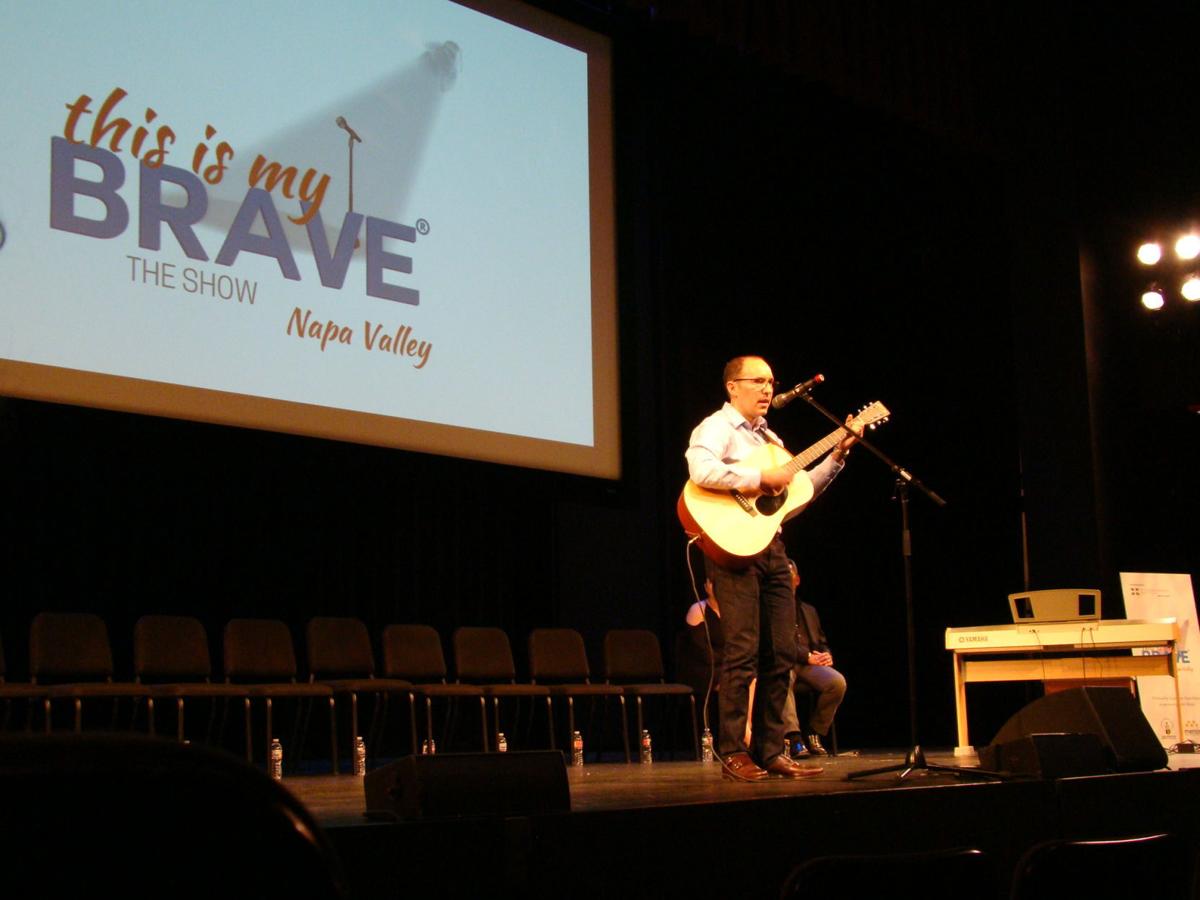 Arts Council Napa Valley (ACNV) has announced the winter 2019 Community Fund grant recipients. Support provided by the William & Flora Hewlett Foundation means that six local programs will receive between $2,000 and $5,000 each, totaling $20,000.
Since the inception of the Community Fund, ACNV has provided more than $100,000 to artists and small non-profit organizations in Napa County.
The winter 2019 recipients are:
"This is My Brave—Napa Valley" Kristine Haataja
In a live show, teens and young adults share their stories of mental health and substance abuse challenges and recovery through essay, poetry, original music, dance , comedy and more. The show fights stigma by bringing these issues into public conversation and providing a sense of hope for others. To learn more, visit thisismybrave.org.
Up & Coming Incubator Program at 2020 Art, Sip & Stroll, Yountville Arts Commission
During the 2020 Art, Sip and Stroll Event, the funding will allow for 10 booth spaces for up and coming artists to display and sell their art. There will also be a facilitated mentor program for the new artists to connect with experienced professionals at the show. To learn more, visit yountvillearts.com.
"Our Wall": Community Youth Mural, Kara Harrington
"Our Wall" is a year-long public art project developed by community engagement artist Kara Harrington to connect youth with the community through murals. A wall located along the Napa Valley Vine Trail will be designated for participants to paint (and paint over) their ideas for one year.
Viva Mariachi Festival will provide free community concerts and ticketed performances featuring the rich heritage and cultural traditions of Mexico through mariachi musical performances by visiting and award-winning ensembles, with instruments including: the guitarrón, vihuela, harp, violins, brass instruments and woodwinds.
Global Showcase for Napa Lighted Art Festival, Lisa Gottfried
Napa youth will create artwork and animations to be projected onto a downtown building during the Napa Lighted Art Festival for more than 20,000 visitors in January. To learn more, visit lisagottfried.weebly.com.
"The Tempest 2020," Jennifer King
A re-imagining of William Shakespeare's play "The Tempest" as a 90-minute theatrical performance will combine music, dance, actors, and digital projection at multiple venues as Shakespeare Napa Valley's 10th Anniversary production. To learn more, visit thisisjenniferking.com.
To learn how to help the Community Fund grow, contact ACNV's Program Associate Crysta Tim at Crysta@artscouncilnv.org or (707) 257-2117.
Stay up-to-date on what's happening
Receive the latest in local entertainment news in your inbox weekly!