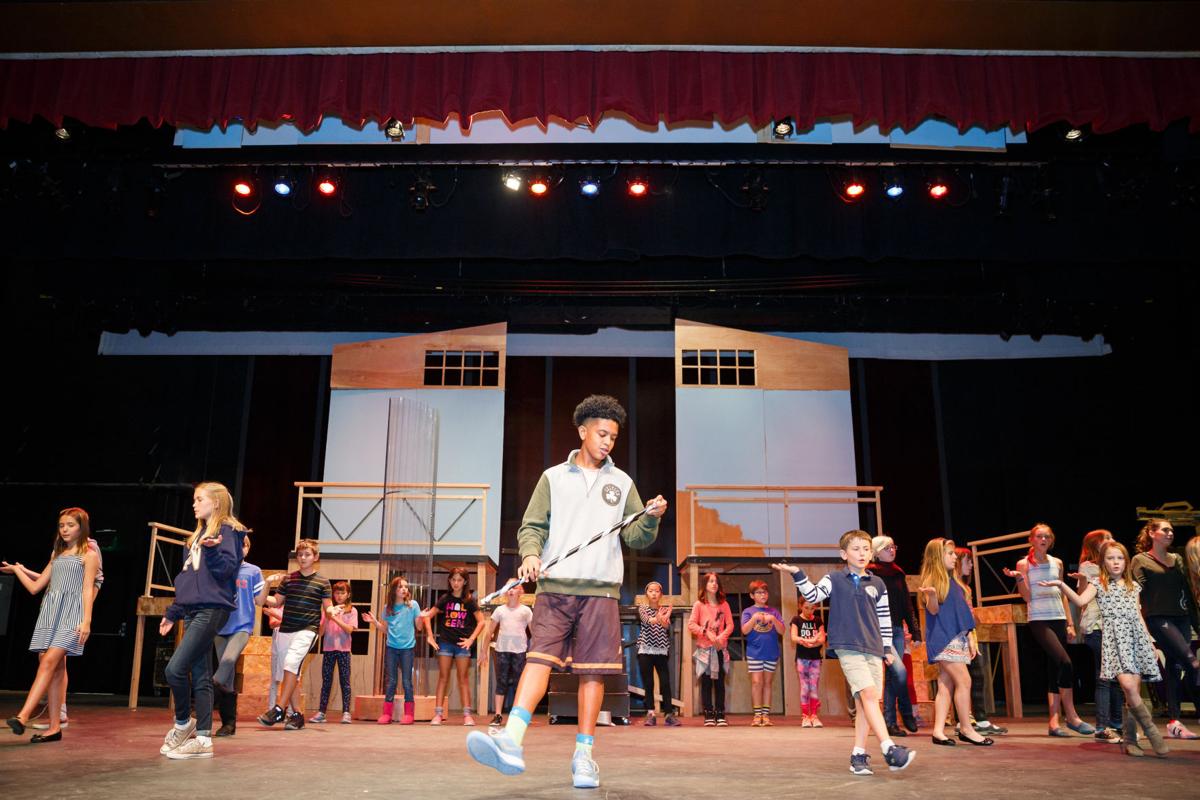 Amina Schnebelt, an eighth-grader at Stonebridge School who plays Grandma Georgina in Cafeteria Kids Theater's upcoming production of Roald Dahl's "Willy Wonka," said that being involved in the play has given her confidence. "I can express as my character and speak from the script without worrying about being awkward."
Cafeteria Kids Theater is performing "Willy Wonka" Oct. 27-30 at the Lincoln Theater in Yountville.
Youth theater has taken off in Napa Valley. Cafeteria Kids co-director Aimee Guillot said, "There are a lot more opportunities for kids of all ages right now than there were even five years ago in terms of theater camps, classes and workshops. When kids and teens see their peers performing they realize they could be doing the same thing; it becomes attainable."
Kids involved in Cafeteria Kids know it's a big deal. Amina says she "burst into tears" when she discovered she was cast. "It's so cool to be a part of something so big."
Stage manager Harry Miller, who is working with Cafeteria Kids for the first time in the Wonka production, noted after a recent rehearsal, "this (Cafeteria Kids Theater) isn't like what you would expect from a normal children's theater company. This is a professional theater company, who is performing in a professional theater, who happens to cast kids."
And it is a professional caliber production. A flight director from ZFX Flying Effects was brought in from Louisville, Kentucky to handle all aspects of the production's flying effects. Professional designers Kyo Yohena and Ariel Loraine collaborated bringing elements of contemporary Harajuku Japanese street style to Wonka's factory.
And, as with Cafeteria Kids' "Peter Pan" last year, the same production team is brining Willy Wonka to life with vivid costumes and sets, dancing, singing, and flying. Based on the 1964 novel "Charlie and the Chocolate Factory," Roald Dahl's "Willy Wonka" is a musical version of the classic story of the eccentric Wonka and his search for an heir to his candy factory empire.
Co-presented with the Napa Valley Performing Arts Center at Lincoln Theater, this show is directed by Olivia Cowell and Aimee Guillot, with musical direction by Vivian MacLaughlin.
Roald Dahl's "Willy Wonka" is presented through special arrangement with Music Theater International. Cafeteria Kids Theater is part of the nonprofit Lunchtime Productions, Inc.
Stay up-to-date on what's happening
Receive the latest in local entertainment news in your inbox weekly!