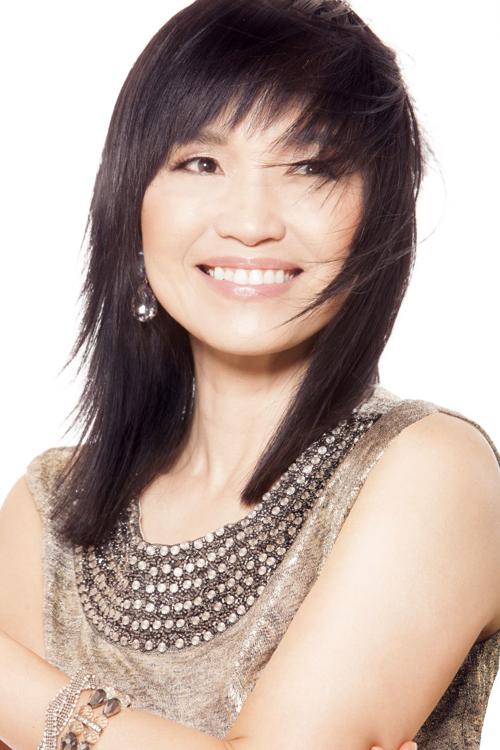 Jazz pianist Keiko Matsui has been a popular international performer, composer and recording artist for over three decades. Her music has been been variously described as smooth jazz, jazz fusion and new age. She brings her electric band to Blue Note Napa for eight performances, Thursday, April 27 through Sunday April 30.
On the phone from her home in Redondo Beach last week, Matsui talked about her approach to the creation of original music. It is solitary and more than a little bit mystical. "I make time to sit in front of the piano and concentrate without playing," she said. "I just wait to hear something.
"Sometimes nothing comes, but when I really start receiving, it really comes, sometimes whole melodies or sometimes some motif. I'm not aiming for anything or thinking anything. I'm just trying to hear. Just going into my shell where there's no thinking, only concentration. Then I start receiving. I love those moments."
Matsui has had enough of those moments and received enough melodies to fill 27 albums as lead artist. Twice named Best Female Artist at the National Smooth Jazz Awards, her recordings have regularly appeared and occasionally topped Billboard's Contemporary Jazz charts. Her most recent album is 2016's "Journey To The Heart."
Throughout her career, Matsui has been recognized for her dedication to a number of humanitarian causes, including the Daniel Pearl and Susan G. Komen Foundations and the United Nations World Food Programme in Africa.
As an advocate for the National Donor Program and Marrow Foundation, she has donated concert and recording proceeds and been an active spokesperson. The Foundation focuses on raising awareness about the worldwide need for marrow donors, especially in Asian, African-American and Hispanic communities.
Matsui is a globetrotter, with a large fan base on five continents. The travel can be exhausting, she said, but she is inspired by the loyalty and passion of her long-time followers. "I think about my life, and wow. I've come this far because my fans were always there.
"Many things have happened in my life, but my tours were always booked. My loyal fans were always waiting for my new albums. I feel so grateful and so fortunate, not only in the U.S. and Japan, but in Europe, in many different countries."
"I have been experiencing magical moments," Matsui said, "music connecting art, culture, religion, language. With music, everyone is connected. My fans give me energy. Their happy smiles at the concert give me energy. That's why I can keep moving on."
At Blue Note, Matsui will be accompanied by J.P. Mourão on guitar, Rico Belled on bass and Dave Karasony on drums.
Thursday, April 27 – Sunday, April 30, 7 p.m. and 9:30 p.m. $35-$45. Blue Note Napa. 1030 Main St., Napa. 707-880-2300. BlueNoteNapa.com
Heads Up
Jazz Society presents vibraphone master Joe Locke
Jazz vibraphonist Joe Locke has performed with Grover Washington, Kenny Barron, Rod Stewart and The Beastie Boys., among others. With a discography of 20 albums and a slew of awards, including the Jazz Journalist Association's Mallet Instrumentalist of the Year for 2016, Locke is rightfully considered a master of his instrument. The Napa Valley Jazz Society (NVJS) presents the Joe Locke Trio. Sunday, May 21, 4 p.m. $45 (NVJS members, $25). Silo's Napa. 707-224-5299. nvjs.org.
David Kerns is a Napa-based freelance journalist. You can view more of his work at DavidKerns.com.