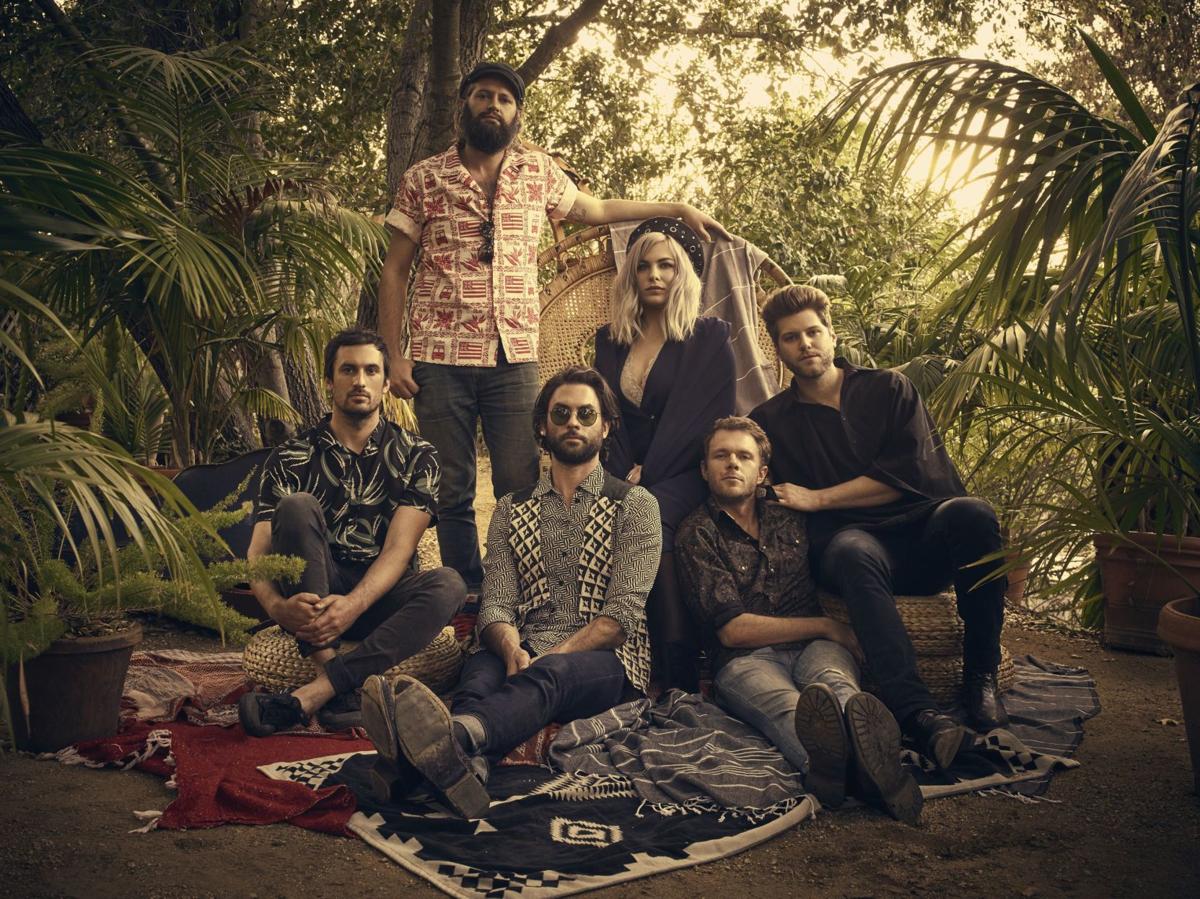 Amid the bejillion dollar industries of pop, hip-hop, modern country and geriatric rock 'n' roll, there are still young folk music bands with fans. Call it folk rock, indie rock, whatever, The Avett Brothers and Mumford and Sons and The Decemberists and The Lumineers have large and loyal followings. And so does The Head and The Heart. The Seattle-based band, on the heels of their third successful album, will perform this Saturday at BottleRock.
On the phone from her home in Seattle last week, the band's violinist and vocalist Charity Rose Thielin talked about her musical childhood.
"I grew up classically trained," she said. "My mother was a professional violinist and violist, and is now a retired orchestra teacher. She influenced me and it was kind of second nature, picking up the violin starting really young, being surrounded by her and then my older sister who also played."
"And we grew up singing, singing church songs and hymns, a cappella, as we were driving in the car. I remember driving with my grandmother in the Midwest when we were visiting her, those moments of singing together and harmonizing. That was my early experience of singing harmony, singing and listening to their voices."
Thielin said that Stevie Nicks and Etta James were big vocal influences, and, as she put it, "Lauryn Hill was huge." While she occasionally sings lead in The Head and The Heart, for example on "These Days are Numbered," or shares the lead on "Library Magic," which she wrote, Thielen's principal vocal role is as a harmonist in precisely phrased and pitch-perfect three-part blends with her mates.
The Head and The Heart met and coalesced as a band amid open mikes in 2009 at a pub in the Ballard neighborhood of Seattle. The original members were Thielin, Jonathon Russell (vocals and guitar), Josiah Johnson (vocals and guitar), Chris Zasche (bass), Kenny Hensley (piano) and Tyler Williams (drums).
The band has released three albums and charted seven top-10 singles. Their biggest hit to date is the ubiquitous "All We Ever Knew" from 2016's "Signs of Light."
Original member and co-frontman Johnson is on extended leave for health reasons. The band members have spoken openly about their concern and affection for him and their patience about his possible return. "Josiah's doing well," Thielen said. "We've hung out and seen him and ultimately what's best for him is what we will support as a band."
In an interview earlier this year, Thielin said, "It was unanimous, we care about Josiah as a friend first. If it's meant to be, it'll all come back, you know? But his health is number one always."
Johnson's role as vocalist and guitarist is being filled long-term by Theilin's husband, Matt Gervais. At BottleRock, Charlie Glenn will substitute for Kenny Hensley on keyboards.
The Head and The Heart will perform this Saturday on the JaMPAD at 4:30 p.m. and on the JaM Cellars Main Stage at 6:30 p.m.
The festival is sold out. See BottleRockNapaValley.com to shop on the official ticket exchange. This is the first year that BottleRock will be livestreamed – beginning each day at 3 p.m. PDT on Twitter @BottleRockNapa.
Heads Up
Electric Flag featuring Barry Goldberg, Harvey Mandel & Nick Gravenites – June 23 at Blue Note.
Are you a blues fan? Miss the real stuff? Do not miss this one!
This is the 50th anniversary tour of Electric Flag, the legendary 1960s blues/rock band. Barry Goldberg, Harvey Mandel and Nick Gravenites, all from Chicago, and each revered as a blues man, are resurrecting this great band, which originally included Buddy Miles and Mike Bloomfield, both of whom are long deceased.
Reunion ringleader Goldberg is a legend in his own right. He was on stage playing keyboards with Bob Dylan when Dylan famously "went electric" at Newport, he recorded the landmark "Two Jews Blues" album with Bloomfield, he paired with Steve Miller in the Goldberg-Miller Blues Band and has played on and produced countless recording sessions. He is currently in the blues trio, The Rides, with Stephen Stills and Kenny Wayne Shepard.
Gravenites has appeared on more than 40 albums as a singer and a guitarist, and produced a number of blues greats, including Howlin' Wolf, James Cotton and Otis Rush. Guitarist Mandel has recorded with The Rolling Stones and John Mayall's Bluesbreakers, and was a member of Canned Heat, including their appearance at Woodstock.
Saturday, June 23, 7 p.m. and 9:30 p.m. $29-$59. Blue Note Napa. BlueNoteNapa.com
David Kerns is a Napa-based freelance journalist. You can view more of his work at DavidKerns.com.
Stay up-to-date on what's happening
Receive the latest in local entertainment news in your inbox weekly!