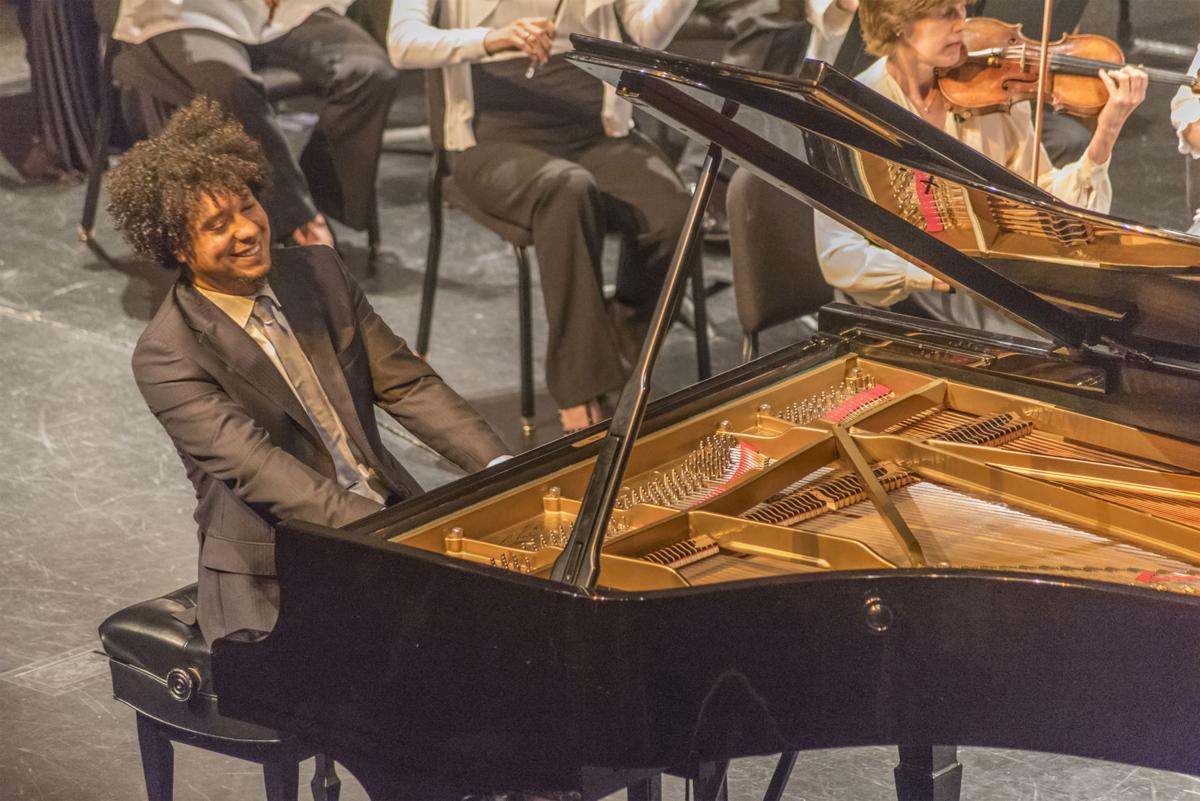 Napa Valley Youth Symphony's annual Red Gala, an evening of food, wine and music, will feature Cuban pianist and composer Aldo López-Gavilán. He drew standing ovations from local audiences with a show-stopping performance at last summer's Festival Napa Valley.
The fundraising event begins at 5 p.m., on Saturday, April 29, at the Lincoln Theater in Yountville, and includes live and silent auctions, a Cuban feast and Napa Valley wines.
Funds raised will help support the NVYS and its scholarship program.
"Anyone who saw Aldo López-Gavilán's last summer at Festival Napa Valley knows the purity, energy, and sheer joy that pour out of his performance," says Chris Carpenter, board chairman of Napa Valley Youth Symphony. "He is a rising star, and one of the most gifted names in the world of jazz and classical music. And the members of our youth symphony are thrilled to be performing with an artist of this caliber."
Praised for his "dazzling technique and rhythmic fire" in the Seattle Times and dubbed a "formidable virtuoso" by The Times of London, López-Gavilán excels in both the classical and jazz worlds as a recitalist, concerto soloist, chamber-music collaborator, and performer of his own lazz compositions. He has appeared at the Amadeo Roldán in Cuba, the Teresa Careño in Venezuela, Bellas Artes in Mexico), the Carnegie Hall and Jordan Hall in the U.S.,as well as venues in the U.K., Russia, France, Canada, Santo Domingo, Colombia, Spain, Greece, Hong Kong, Burkina Faso, Germany, and Austria. He has collaborated with U.S. artists such as Joshua Bell, Usher, Dave Matthews and Smokey Robinson.
López-Gavilán was born in Cuba to a family of internationally celebrated classical musicians, his father a conductor and composer, his mother a concert pianist. At the age of 2, he had written his first musical composition. By 4, his mother introduced the budding prodigy to the piano, and he began formal piano studies at the age of 7. His first international triumph was at the age of 11 when he won a Danny Kaye International Children's Award, organized by UNICEF.
VIP Tickets that include dinner, auction, and concert are $130 per person and can be purchased at www.nvyso.org/events/red-gala. Concert-only tickets ranging from $25 to $75 are available from the Lincoln Theater box office as well as online at www.LincolnTheater.com.