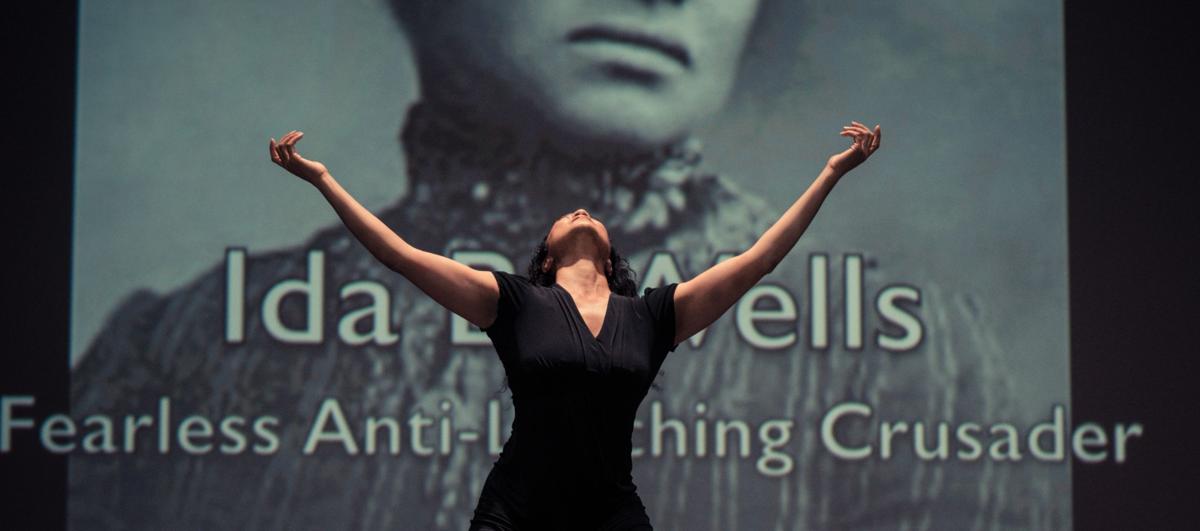 OAKLAND — Stars of the dance world will come together to highlight dance, music and African-American history when the Grown Women Dance Collective (GWDC) presents its 11th annual Fallen Heroes, Rising Stars: A Juneteenth Celebration Through Dance on Saturday, June 27, at 6 p.m. on Facebook Live.
Its debut virtual performance celebrating the African American community's strength, resilience, self-empowerment and joy.
The concert will honor the legacy of African-American artists and civic leaders, such as Bill Withers, James Brown, Natalie Cole, Bobby Womack, Nina Simone and Maya Angelou. Former soloists with Alvin Ailey American Dance Theater, Dance Theatre of Harlem, Martha Graham Company, Bill T. Jones/Arnie Zane Company, Cleo Parker Robinson Dance Ensemble and more than 40 Broadway shows will perform to songs by these artists.
Using dance and music to teach and celebrate African- American history, Grown Women Dance Collective highlights dancers in their 40s and 50s who create an inspiring and empowering celebration of the community's resilience.
The celebration includes classes and seminars June 18 through July 16. A Mental Health & Wellness Seminar is Saturday, June 20 at 6 p.m. The seminars are virtual and free of charge, including family-friendly dance classes and fall prevention for senior citizens. These activities will be supplemented by a discussion of African American mental health and wellness by Dr. Ardis Martin, MD.
"With the world watching, and the nation finally awake, if there is will, bravery, action, and a genuine commitment to listening to the voices of those most impacted, we can collectively create a world full of real possibilities, hope and justice," said Tonya Marie Amos, artistic director of GWDC. "Combining hope with action drives GWDC's work, and Juneteenth is the perfect time to celebrate where we have been, where we are now, and where we are pushing to get. Art reminds us what it means to be human and can hold us to our highest selves."
Grown Women Dance Collective is an organization dedicated to using arts and wellness programs for social justice, empowerment, and bridge-building. Founded in 2009, the organization makes art relevant, inspiring and accessible to diverse and traditionally overlooked communities. The collective offers a space for retired dancers in their 40s and 50s to challenge stereotypes of aging, share more than 400 years of collective experience, hold space in historical lineage, and celebrate African-American history. By creating programs that heal, celebrate, engage, and build cross-cultural and intergenerational connections through the arts, the organization helps empower people to become active agents for change in their own communities.
All Juneteenth events are free of charge.
Stay up-to-date on what's happening
Receive the latest in local entertainment news in your inbox weekly!