The city of Pompeii, located between the Bay of Naples and the vineyard-covered slopes of Mount Vesuvius, does evoke a thought or two of Napa Valley, with its love of food and wine.
In this Italian city, of course, these pleasures of a good life came to an abrupt end with Vesuvius erupted in 79 AD, burying the city and nearby villages under pumice and hot ash, killing thousands in the midst of their daily activities and freezing a moment of time.
Support local news coverage and the people who report it by subscribing to the Napa Valley Register. Special offer: $1 for your first 6 months!
Excavations have uncovered harrowing stories -- and remains -- of the obliterated communities; now, for the first time in San Francisco, visitors can view some of these at the Legion of Honor in a haunting but eerily human exhibit, "Last Supper in Pompeii, From the Cradle to the Grave." It opened as the museum reopened to the public earlier this month and runs through Aug. 29.
Creepy, strange and fascinating, the show has been adapted from an original exhibition, organized by the Ashmolean Museum at the University of Oxford, and expanded to include 150 objects, all traveling to the United States for the first time.
Here, the focus is on recreating the day to day life of the residents of Pompeii, who under the influence of their pleasure loving god Bacchus, enjoyed their wines, their meals and other assorted pleasures.
"The incredibly preserved art, furnishings and eatables of Pompeii give us the rare opportunity to explore the Romans' infatuation with food and wine–which is analogous to our own enjoyment of the activity today," said Thomas P. Campbell, Director and CEO of the Fine Arts Museums of San Francisco
The exhibit recreates glimpses of this daily life, from frescos, mosaics and tavern signs to carbonized remnants of food -- dates, olives, figs and almonds -- as well as serving vessels.
"Last Supper in Pompeii brings us into the world of ancient Rome by focusing on the particulars of everyday life, influenced by the extensive, rich, and complex relationships between food, drink, and society," says Renée Dreyfus, the curator of ancient a rt at the Fine Arts Museums of San Francisco. "The objects on view not only capture our imagination but also whet our appetite, informing us of the glory that once was Rome."
The exhibition begins with a statue of Bacchus, the Roman god of wine and fertility. Nearby a fresco of a garden scene from the reception and dining rooms of a Pompeian house -- idyllic and as strangely fresh as if it had been painted yesterday.
In the entrance to the next room to the right, however, is a huge vivid painting of the exploding volcano. No more need be said, but the tour continues through items excavated from the ruins of the city.
One recovered fresco shows Bacchus turned into a grapevine, happily standing at the foot of Vesuvius, in a better mood. Another interesting item is a container used to hold and fatten dormice (a type of rodent found in Europe and one of the delicacies of the Roman table), as well as a carbonized loaf of bread excavated from a baker's oven, forgotten as the volcano erupted
The exhibit does not omit an exploration of erotica also associated with Bacchus' role as god of pleasure. Abruptly, however, this  gives way to a darkened room, that, according to museum notes, pays "tribute to those who perished in the destruction, as well as the Roman belief in an afterlife where banqueting would continue."
Displayed against a shadowy background is "The Lady of Oplontis," an eerie, almost golden transparent cast, made of wax and resin, of the body of a woman. She was discovered during recent excavations at Oplontis, a town near Pompeii, in a vaulted storage room that contained more than 60 bodies. Nearby in a separate case are the jewels she was carrying, golden earrings to a string of cheap beads.
"Sturdier than other casts," museum notes read, "the Lady of Oplontis is able to travel to San Francisco as a witness to the devastation of Pompeii, and represents the thousands of people in and around Pompeii who met an unexpected and horrible end in AD 79."
All in all, it makes one pause to be glad that our own resident volcano, (Mount St. Helena) looming about a community that loves food and wine, is safely dormant.
The show runs in tandem with an equally thought-provoking show of sculptures by visionary Kenyan American artist Wangechi Mutu.
The first glimpses of "Wangechi Mutu: I Am Speaking, Are You Listening?" greet visitors in the courtyard of the museum, with two covered corpses, only their high-heeled feet protruding, as they lie on the ground below Rodin's "The Thinker." 
Inside, her visions mingle with more Rodin and the traditional paintings of the Legion collection. It's a head-spinner, but a fine one. 
More information on the health and safety measures implemented at the Legion of Honor and de Young museums and detailed visitor guidelines can be found at legionofhonor.org/covid-updates.
Check out the week in cartoons
Jack Ohman, editorial cartoon
Clay Bennett Cartoon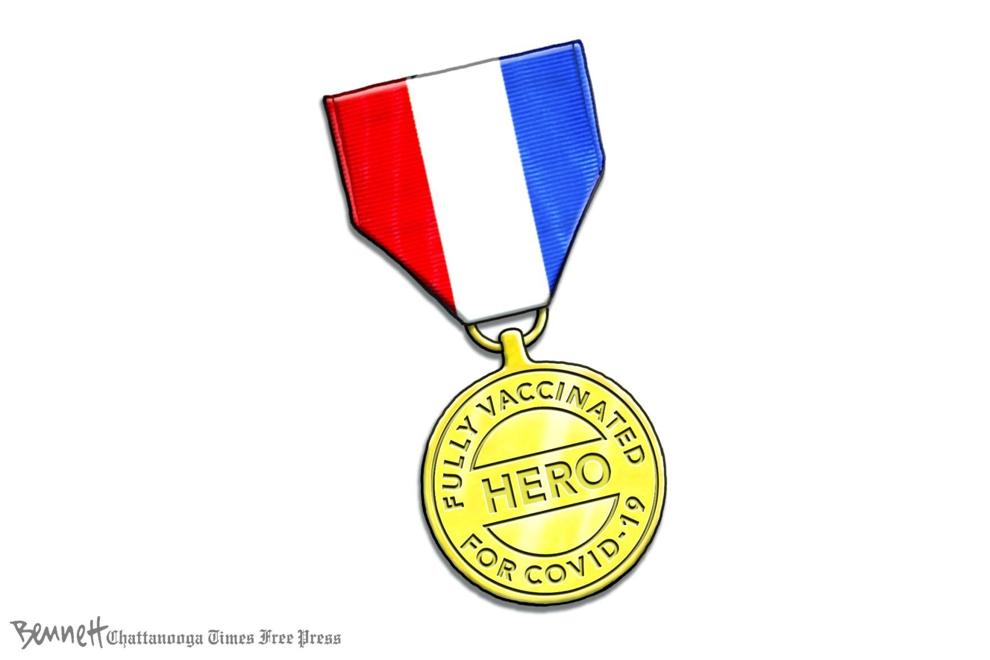 Clay Bennett Cartoon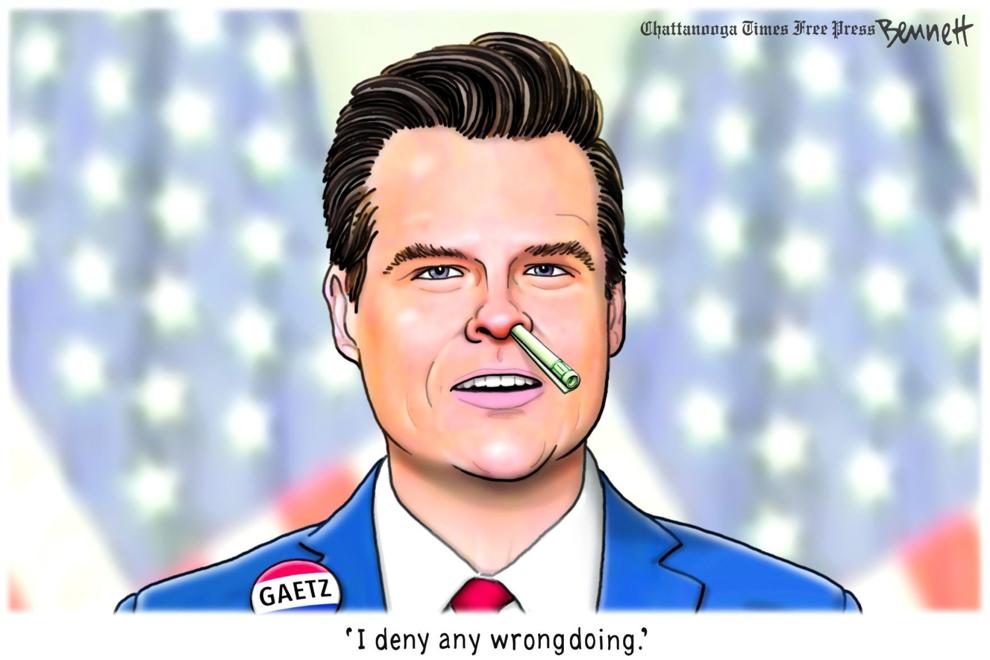 Clay Bennett Cartoon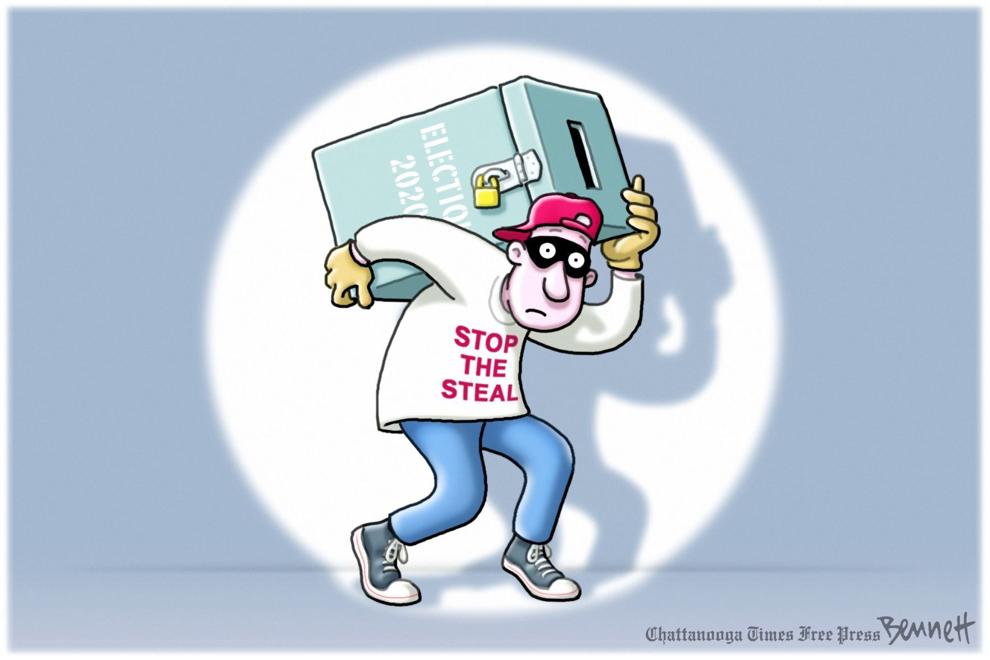 Clay Bennett Cartoon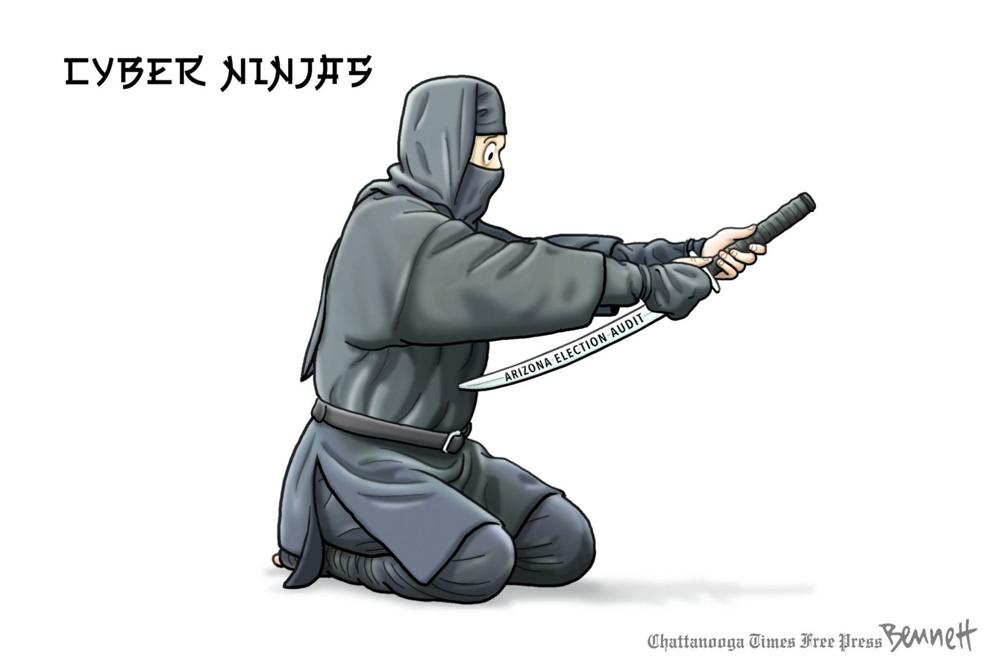 Jeff Danziger cartoon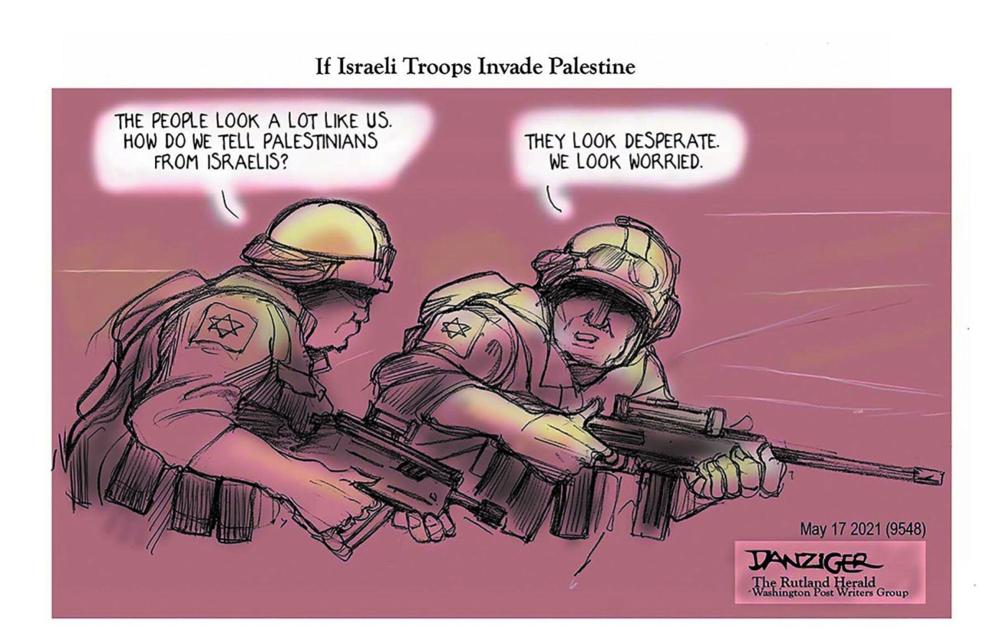 Jeff Danziger cartoon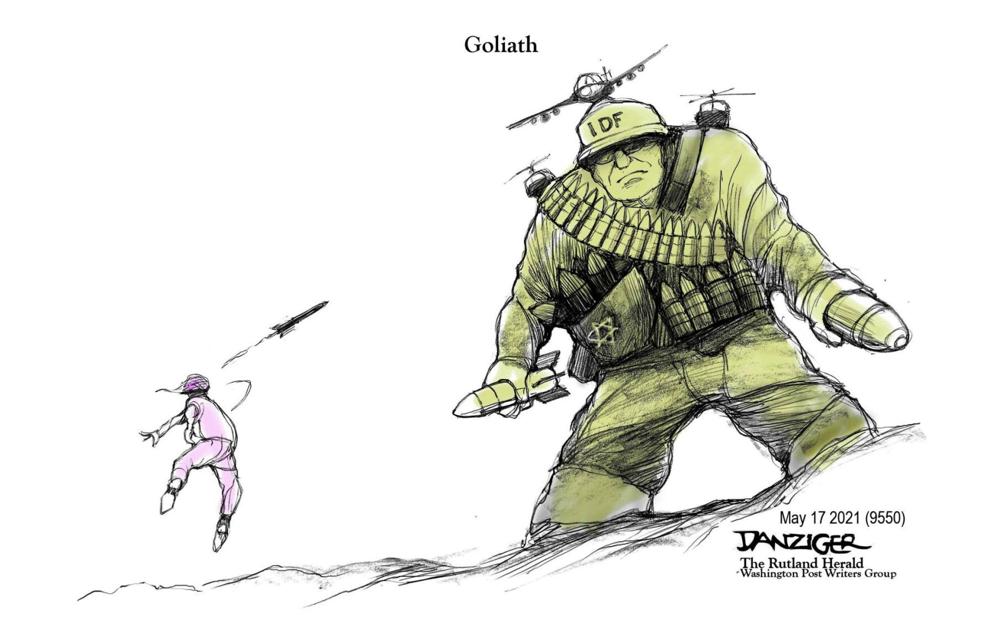 Jeff Danziger cartoon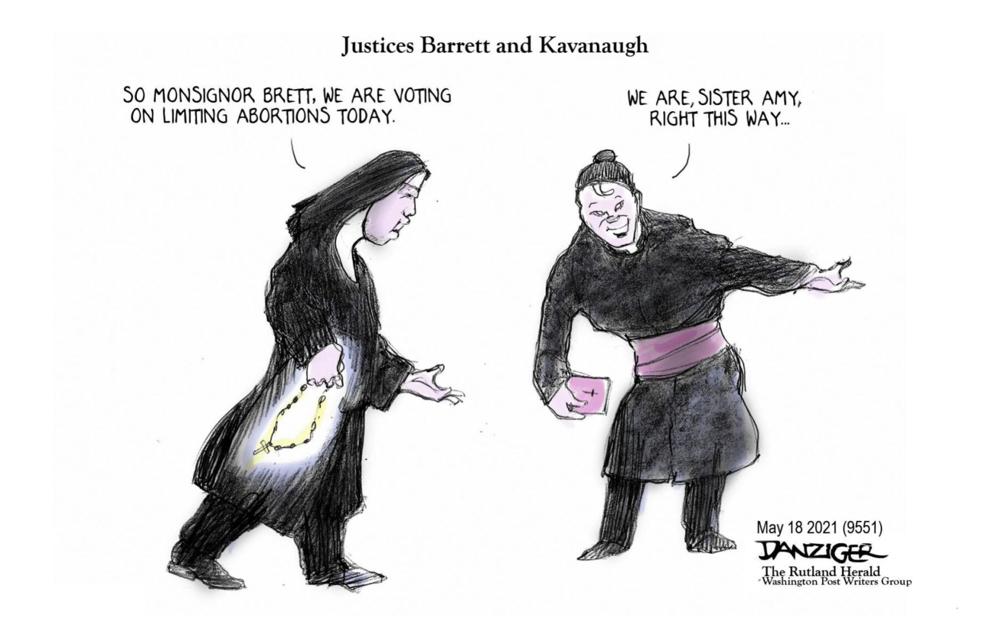 Jeff Danziger cartoon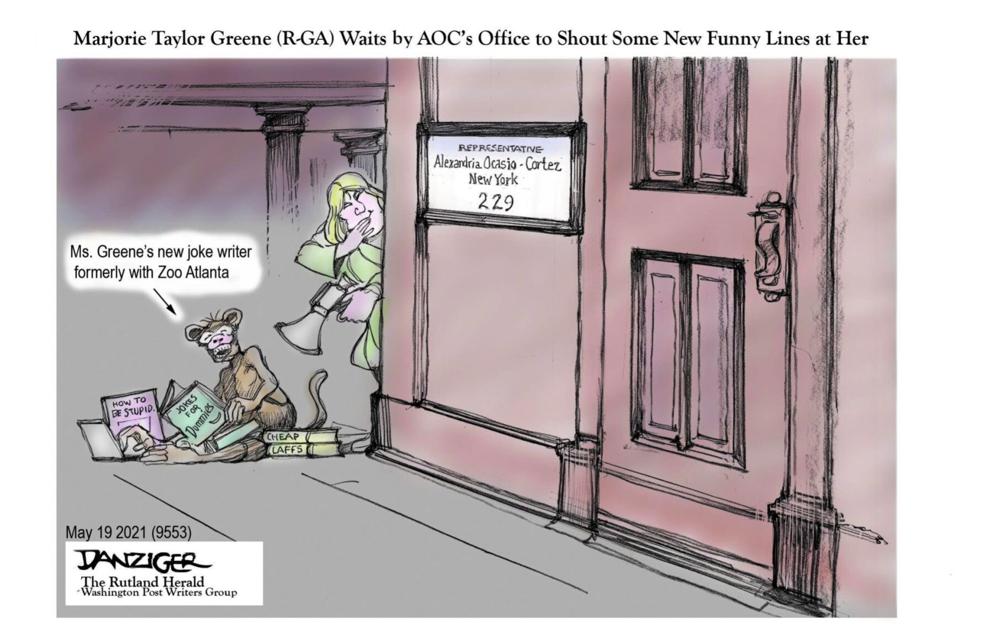 Jeff Danziger cartoon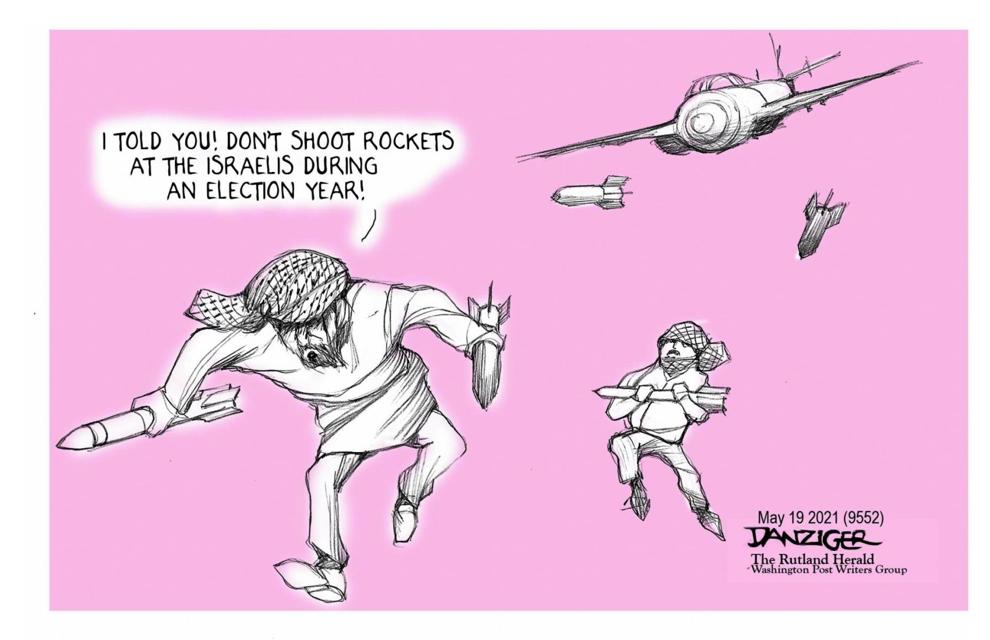 Jeff Danziger cartoon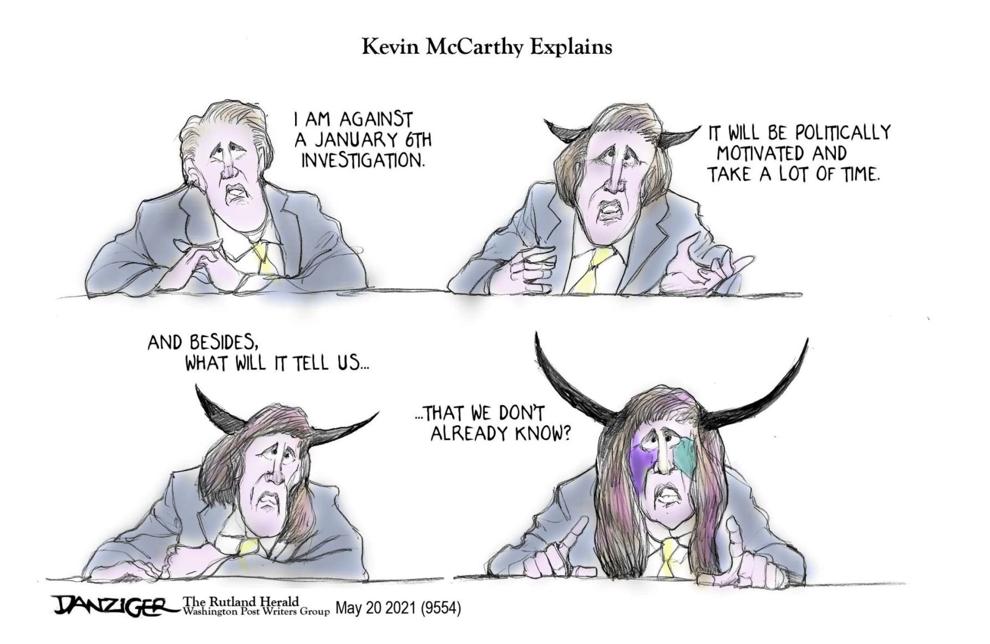 Jeff Danziger cartoon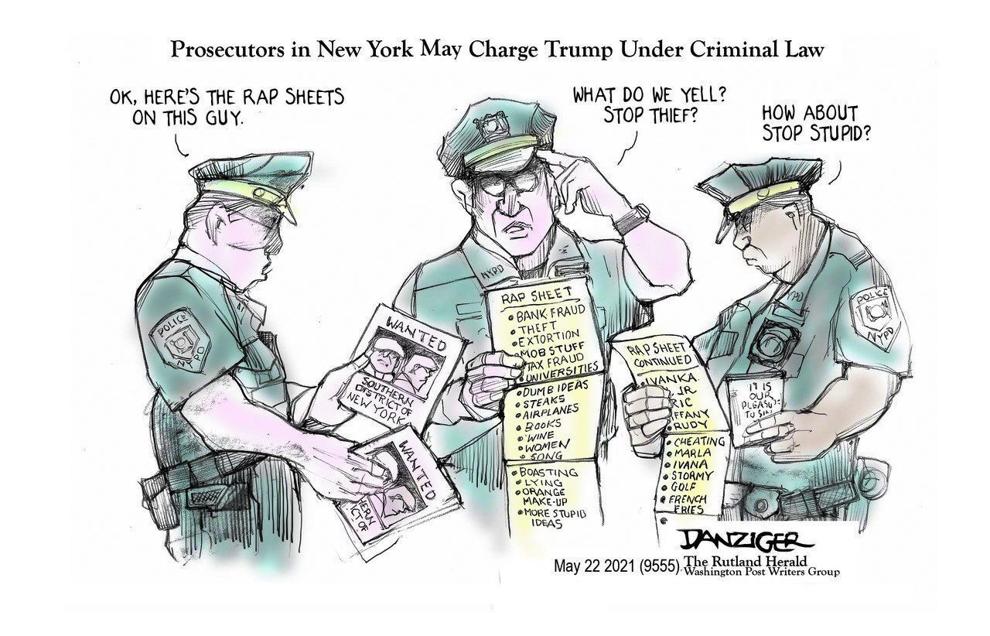 Jack Ohman, editorial cartoon
Jack Ohman, editorial cartoon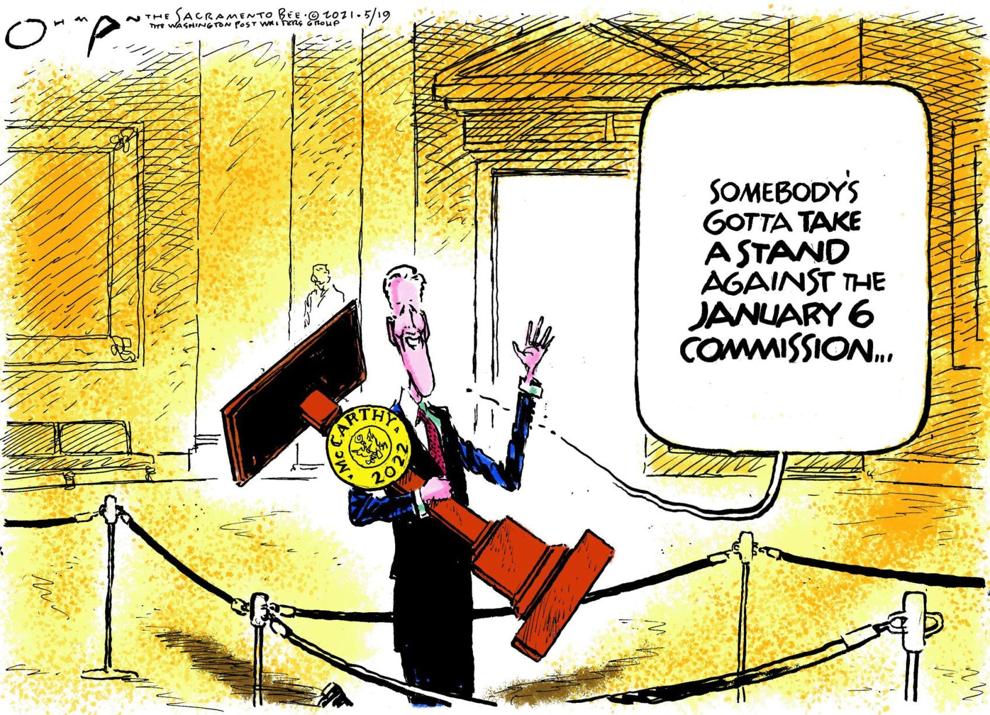 Jack Ohman, editorial cartoon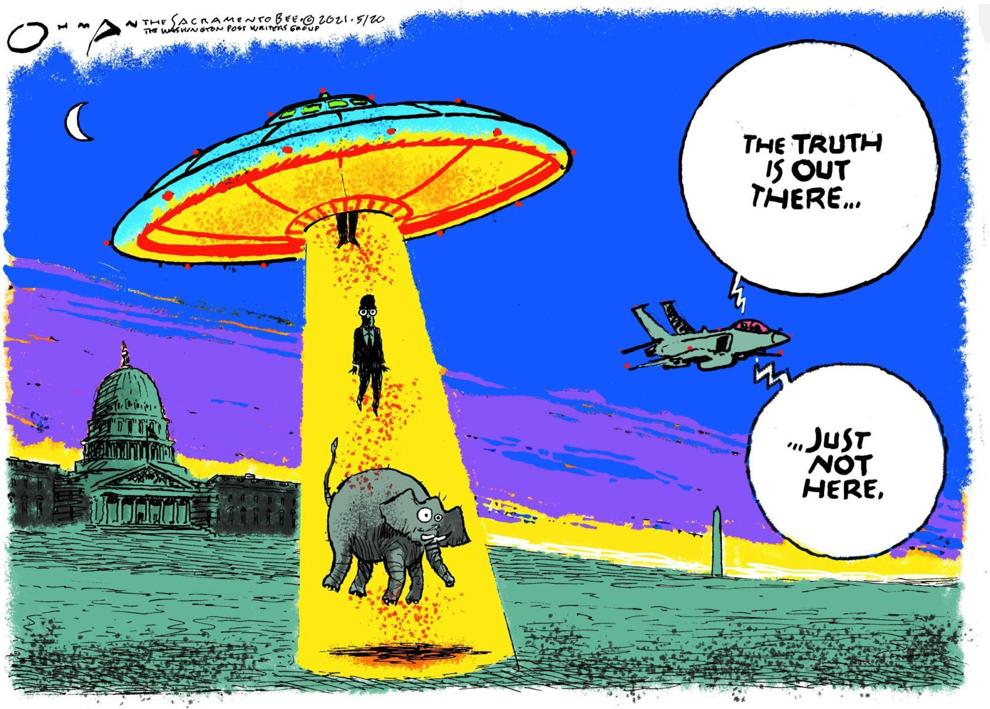 Jack Ohman editorial cartoon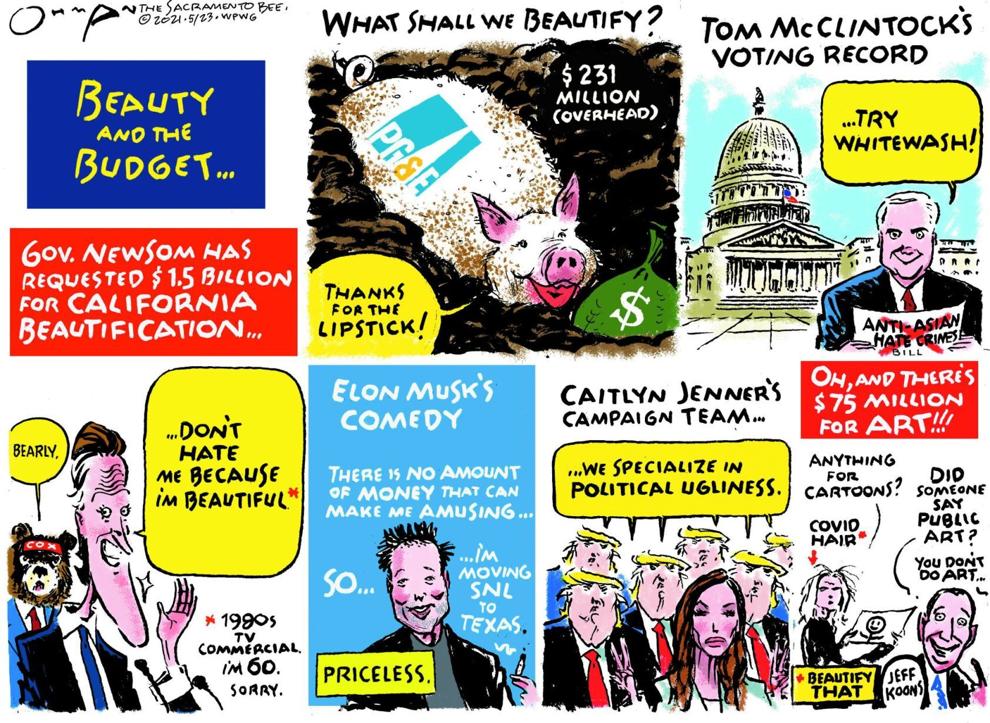 Lisa Benson cartoon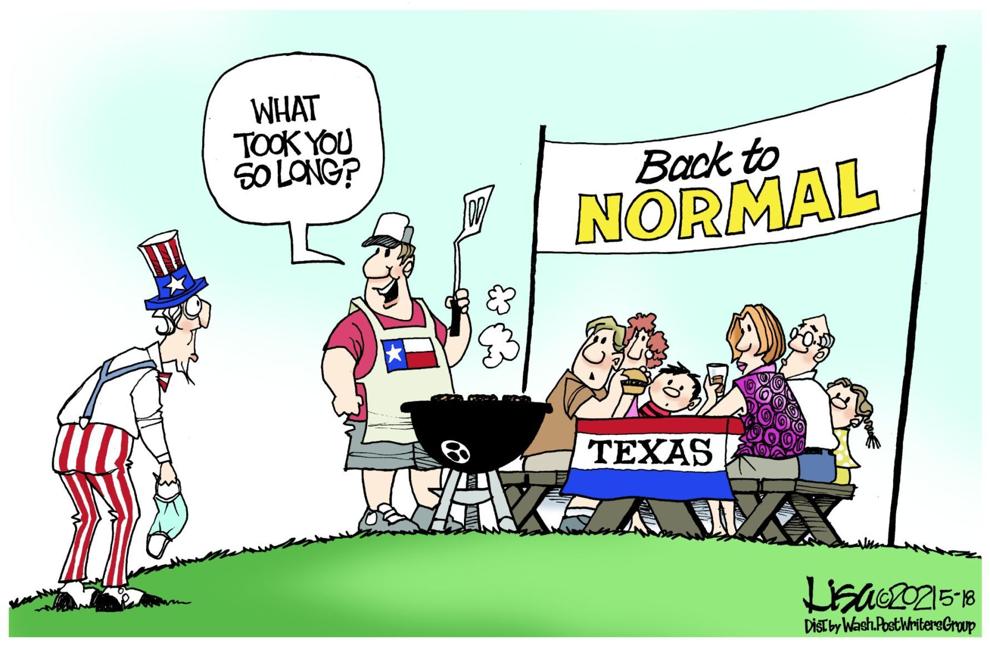 Lisa Benson cartoon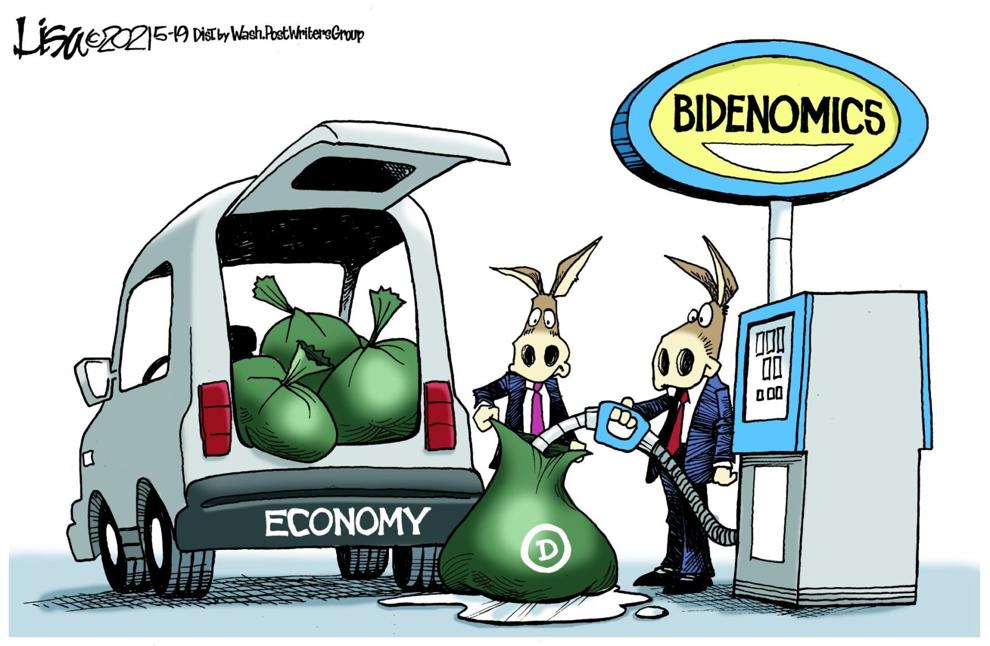 Lisa Benson cartoon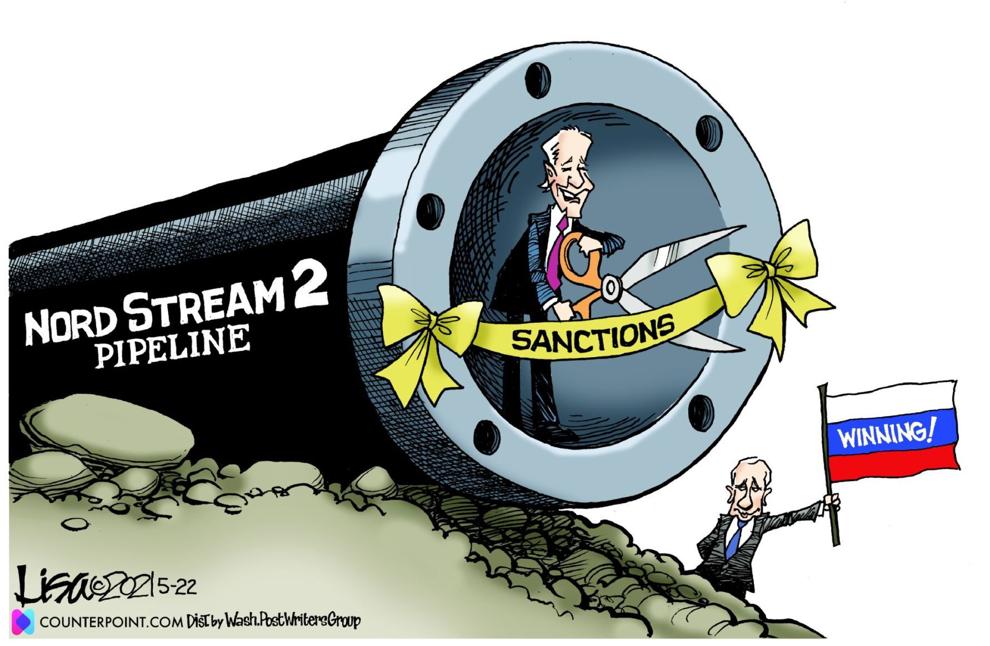 Mike Lester cartoon
Mike Lester cartoon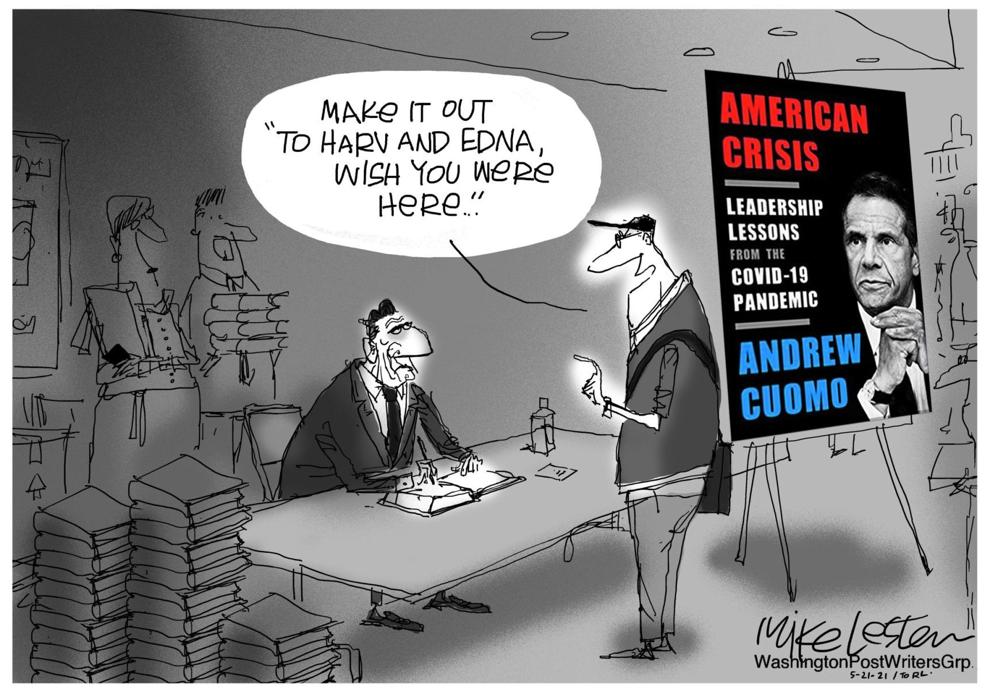 Tim Campbell cartoon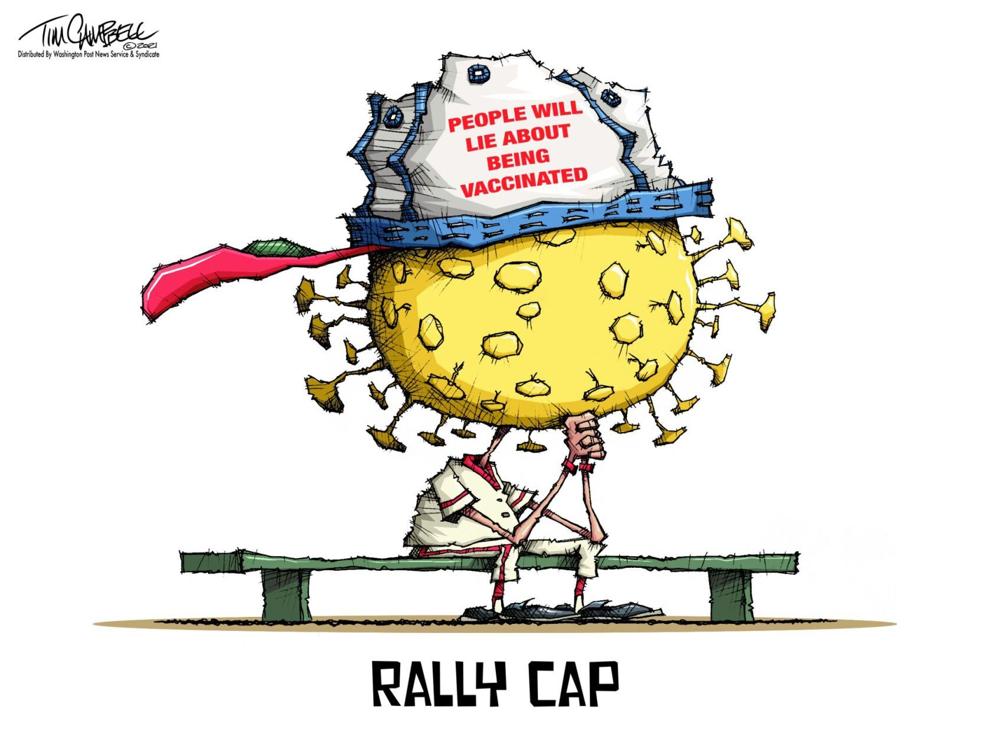 Tim Campbell cartoon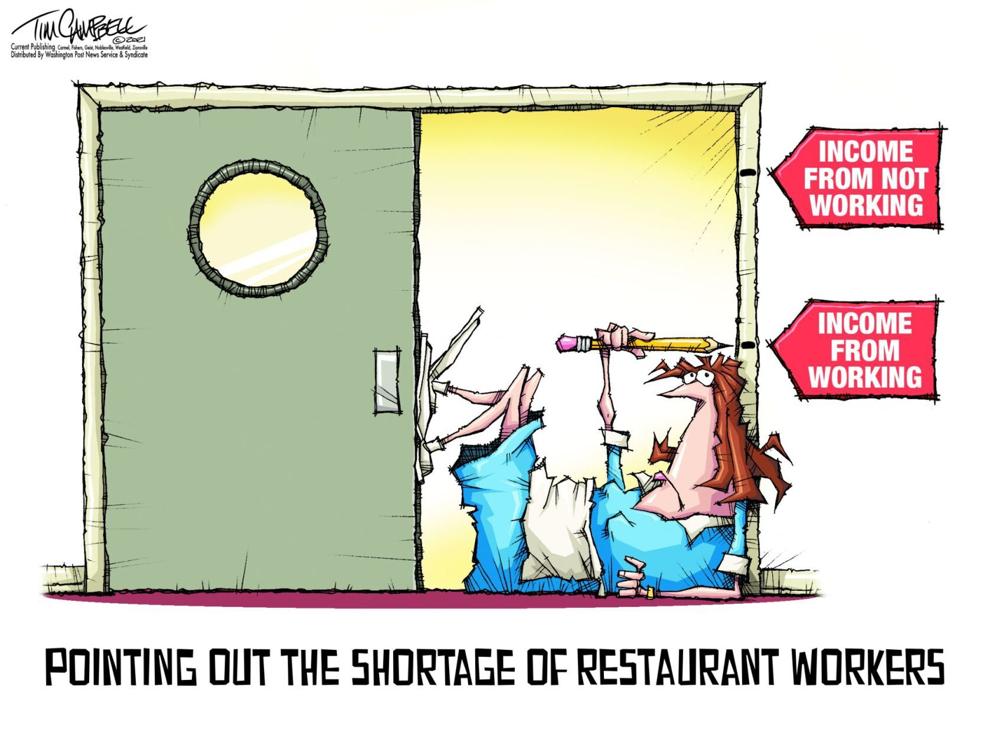 Catch up on Napa County's top news stories
Get unlimited digital access to the Napa Valley Register for just $3 for your first 3 months! Enjoy every article without restrictions and find tons of subscriber-only perks, such as access to our daily eEdition. Click here for details!