"If you can't make it better, you can laugh at it," is wisdom that humorist Erma Bombeck generously imparted to 30 million readers of her "At Wit's End" syndicated column that ran in 900 newspapers throughout the United States and Canada.
The popularity of her newspaper column chronicling the "ordinary life of a Midwestern suburban housewife" from the mid-1960s until the late 1990s propelled Bombeck into making frequent television appearances and becoming a highly sought after speaker on the lecture circuit.
Bombeck also wrote many books that comically captured the frustrations of her generation such as "If Life Is a Bowl of Cherries, What Am I Doing in the Pits?"
Lucky Penny Community Arts Center is shining the spotlight on one of America's most beloved humorists in nine performances of "Erma Bombeck: At Wit's End," running Oct. 15 to 31.
Written by identical twin sisters, Allison Engle and Margaret Engel, "Erma Bombeck: At Wit's End" had its world premiere in October 2015 at Arena Stage in Washington, D.C.
Actress Jill Wagoner, a veteran of numerous Bay Area stages, plays Erma Bombeck in Lucky Penny's one-woman, one-act play. Lucky Penny audiences will remember Wagoner as District Attorney Thomasina Mara in "Miracle on 34th Street."
To prepare for this challenging role, Wagoner memorized all the lines in the play's 30-page script, read some of Bombeck's books and got a sense of her rhythm of delivery by watching Bombeck in old television clips.
"In an interview on the Johnny Carson show Erma was told she was a standup comedian, but she said she didn't see herself that way," Wagoner said. "Her humor was very self-deprecating."
"She was not denigrating being a stay-at-home mother. She loved being a stay-at-home wife and mother. Even though she complained about it in print, she really loved what she had chosen to be. She was showing women that failure happens," Wagoner said. "Women recognized themselves in her writing and loved her for it."
Bombeck was inspired by writers known for their humor such as Mark Twain, Dorothy Parker and Robert Benchley.
"Erma was a born humorist and writer," Wagoner continued. "It was a relief valve for her — a form of therapy."
At age 15, Bombeck began working at the Dayton Herald newspaper as a copygirl and wrote obituaries.
What did Bombeck have to say about writing obits? "You try getting all those people to die in alphabetical order," quipped Wagoner, responding as Bombeck.
"Through the death of her father when she was 9 years old and through writing obits, Erma learned that you could find humor even though there is sadness," Wagoner said.
When Bombeck was given a household hints column, her wry suggestions were tilted more toward providing laughter than practical help.
"If you want to get rid of stinking odors just stop cooking," Bombeck wrote.
"Housework can kill you if done right," was another insight Bombeck shared with readers.
"The script is well written. It narrates the whole story of her life," Wagoner said. "It starts out with a scene from suburbia. She's talking to her (unseen) kids and husband. She flashes back to earlier times when she was a kid in the Depression."
Not only does the play feature Bombeck's wit and humor, it bears witness to another side of her life that is filled with crusading work for the Equal  Amendment while raising three children, appearing regularly on "Good Morning America" and writing 15 bestselling books.
"Erma went out on the road with Liz Carpenter, head of ERA," Wagoner said. "There's an entire section of the play that gets into this."
A turning point for Bombeck was when she attended a lecture by the feminist Betty Friedan. The speech converted her to become an advocate and activist for women's rights.
"If you grew up in the 1960s and 1970s, like I did, you're going to recognize a lot. I'm old enough to remember Erma Bombeck," Wagoner said. "Being a fellow Midwesterner, preparing for this play is like traveling back to my earlier days. I didn't leave the Midwest until graduating from college."
In the play Bombeck's views about marriage and her relationship with her husband are shared with the audience.
"For all those years, my wedding ring did its job. It led me not into temptation. It was a status symbol in the maternity ward. It was a source of relief to a dinner companion. And it reminded my husband many times at parties that it was time to go home," Bombeck wrote.
"Erma resonated so much with ordinary people," Wagoner said. "She saw herself as very ordinary."
Bombeck had disdain for the "model housewife image" depicted on magazine covers and in the movies.
"The idea that a woman would be whirling around in high heels like Doris Day doing housework or as pictured in magazine ads was ridiculous to her," Wagoner said. "So many people tried to emulate the women wearing high heels."
Bombeck was disciplined about her work. Each day she began writing at 8:30 when her children went to school and wrote until it was time to make dinner for the family.
"Not only the people who remember Erma Bombeck will enjoy this play," Wagoner said. "Anybody who is living now - anybody trying to be a parent or have a career and juggle roles will enjoy this play."
"This is an adventure for me," said Wagoner. "I've never been the sole actor before but I'm ready and can't wait to have a live audience in the theater. Barry is an incredibly nurturing director so I'm good."
Wagoner enjoys delivering Bombeck's "zingers and one liners" and thinks audiences will appreciate hearing them. Here is one she shared about travel: "If you look like your passport photo it is time to go home."
"We're excited for audiences to see this performance. It takes you from belly laughs to tears in short order," said Lucky Penny Productions managing director, Barry Martin.
"Directing Jill in this show has been pure joy. She is a true professional who is always prepared, ready to work collaboratively and is really knocking it out of the park as Erma," said Martin "Our scenic, costume and prop team have done a stellar job, too."
Emerging from the shut-down
To keep Lucky Penny going through the pandemic, Martin said that their first step was to negotiate a big break in their rent, for which they are "very grateful."
"Starting in January we are back to paying the full amount so that's a new challenge," Martin said.
"Along the way we produced five Video Theatre pieces and about 20 podcasts, to keep engaged with our audiences and performers," he continued. "And then we had to make the leap of faith that by September of this year we could start producing for live audiences again."
"To reduce risks, we held auditions by video and cut down the size and scope of our first three shows of the season. With our previous plans we would have had about 50-60 actors and musicians involved. Under the revised show schedule, we cut that down to about 20-25 people."
"To make patrons, volunteers, and performers feel secure, we instituted vax/mask protocols for rehearsals and performances, and we raised $8,600 for the high tech Airocide air purifier that is now in our theatre." (Learn more at www.airocide.com)
Patrons need to provide proof of vaccination or a recent negative test. Face coverings are required inside the Community Arts Center, and other protocols are also in place. For this show concessions are not being provided because it is a one-act with no intermissions.
Check out the week in cartoons
Clay Bennett cartoon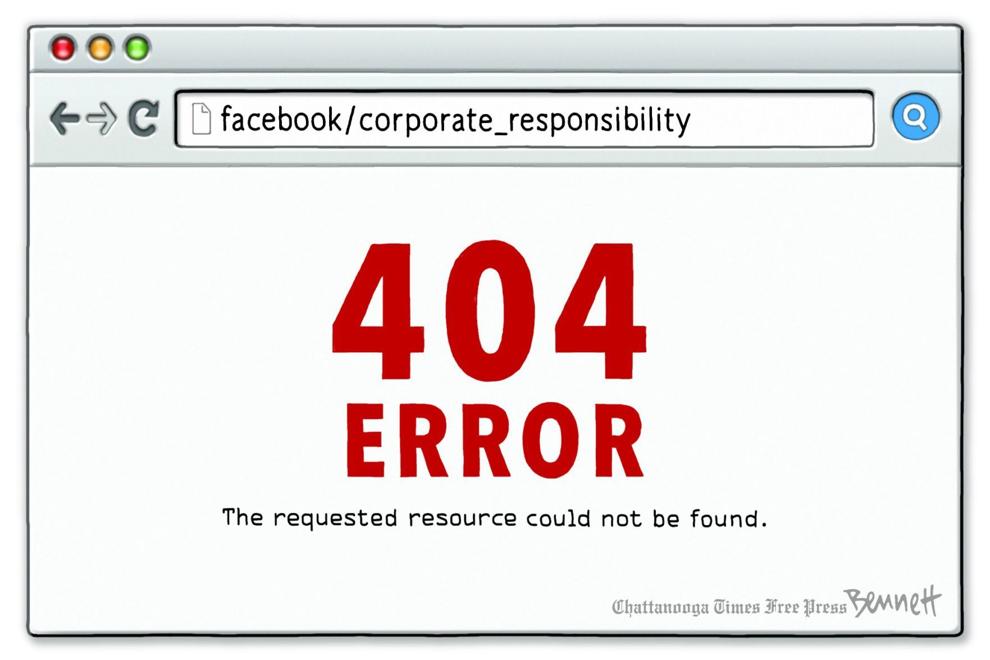 Jack Ohman editorial cartoon
Jack Ohman, editorial cartoon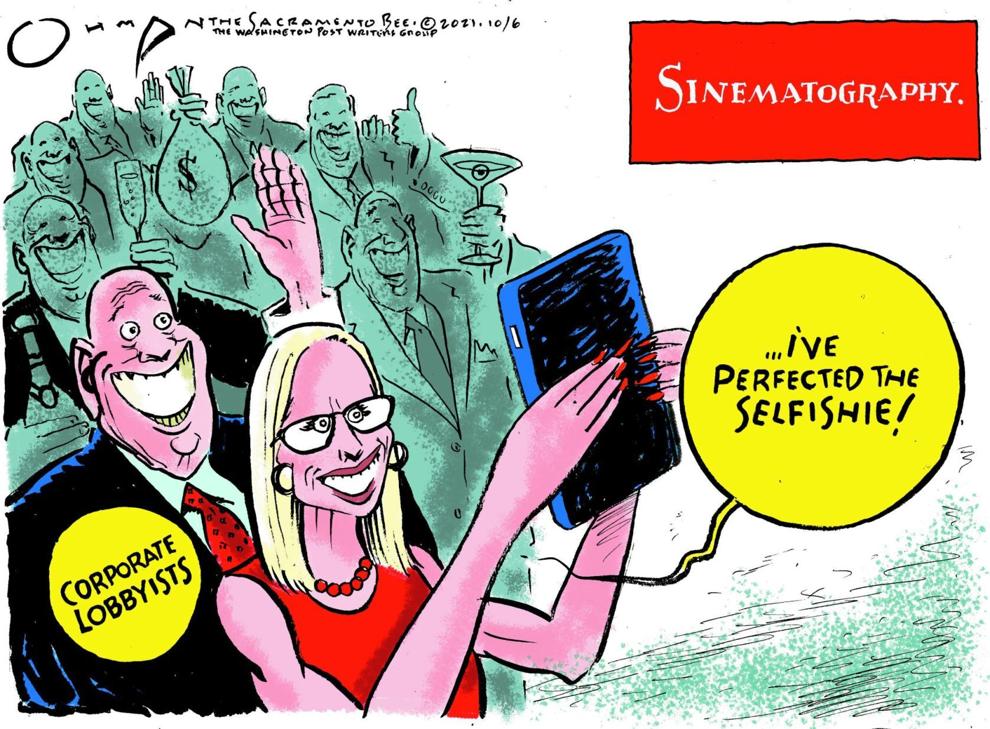 Jack Ohman, editorial cartoon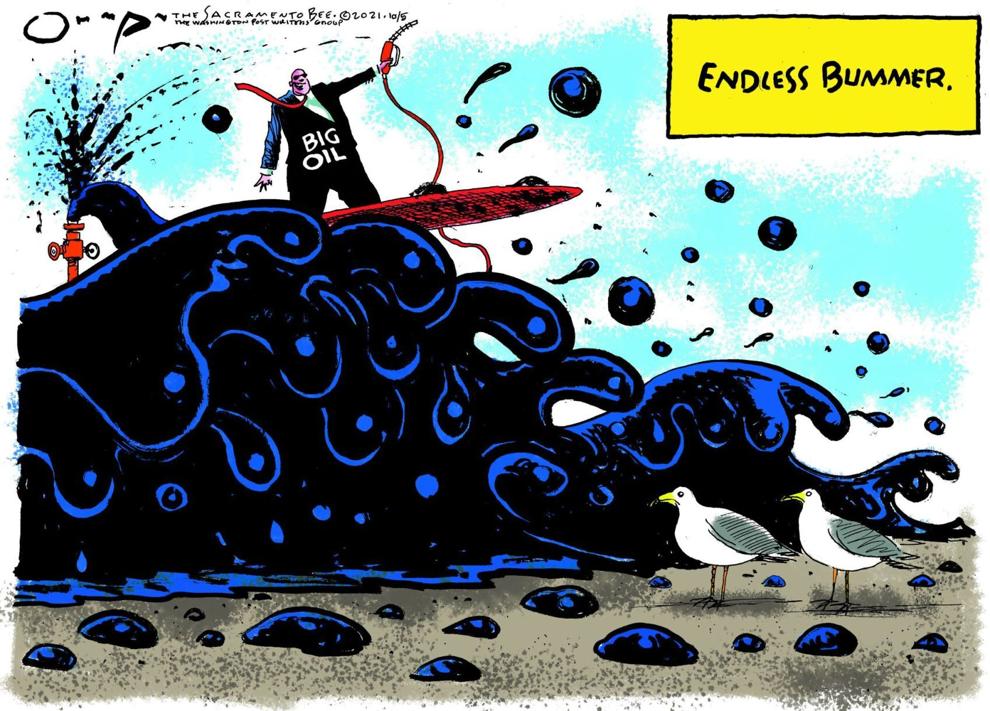 Clay Bennett cartoon
Clay Bennett cartoon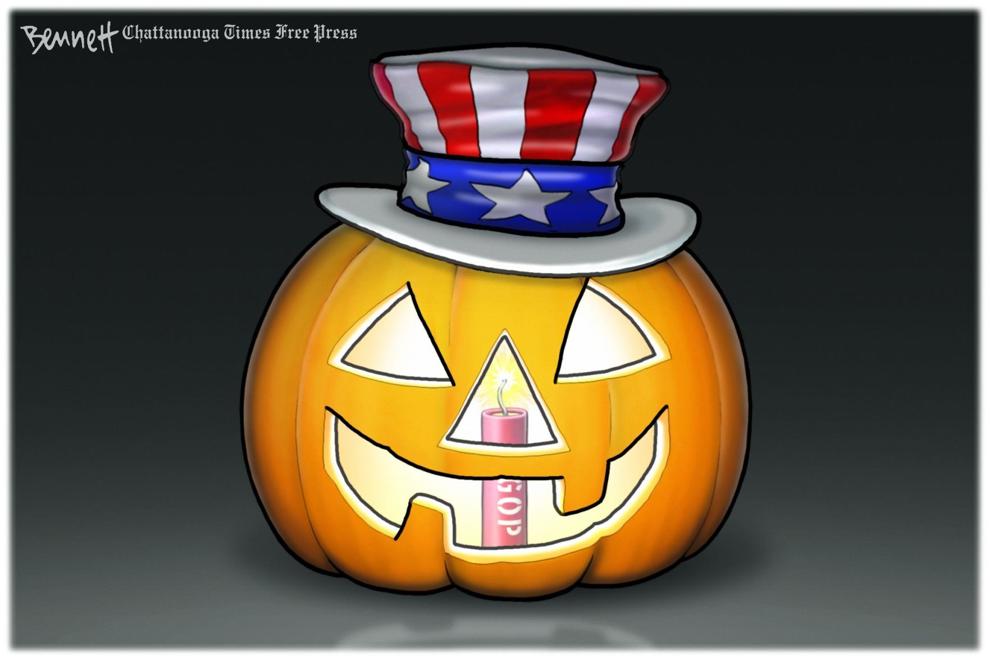 Clay Bennett cartoon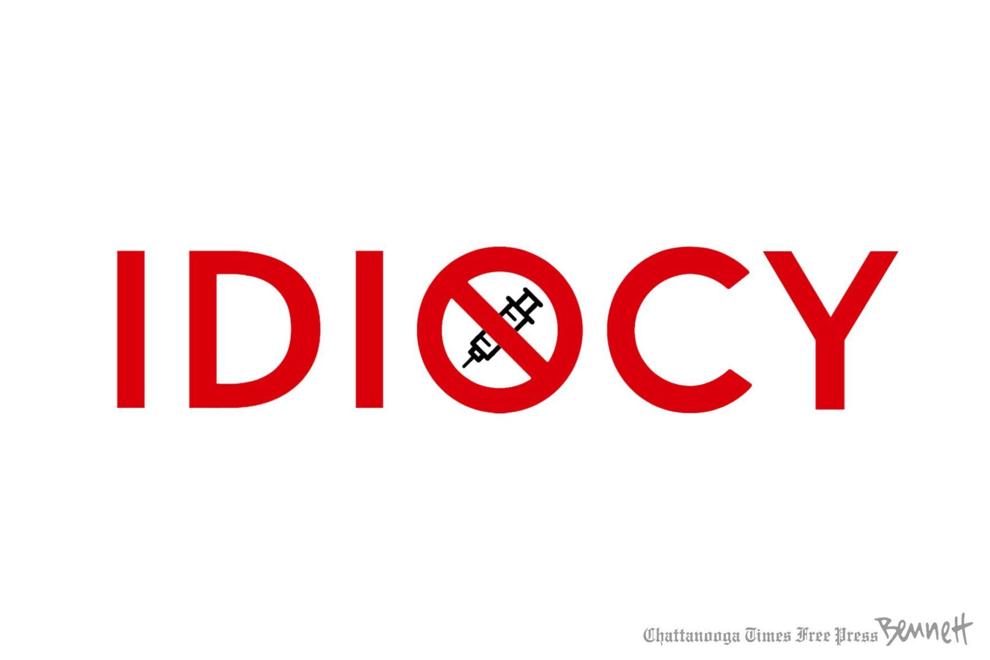 Jack Ohman, editorial cartoon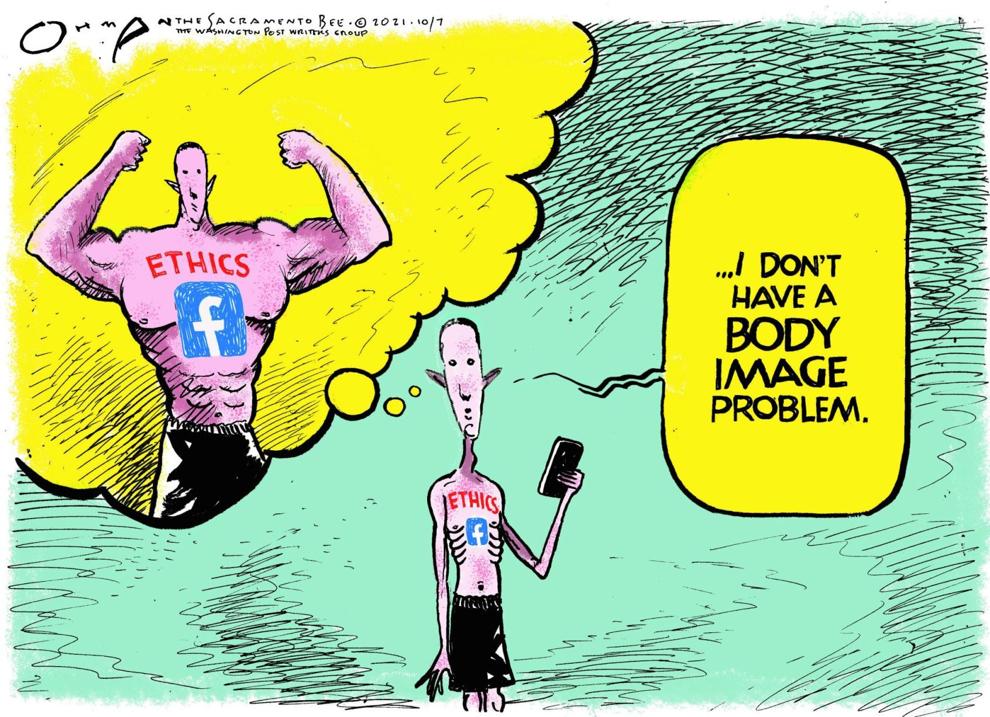 Jeff Danziger cartoon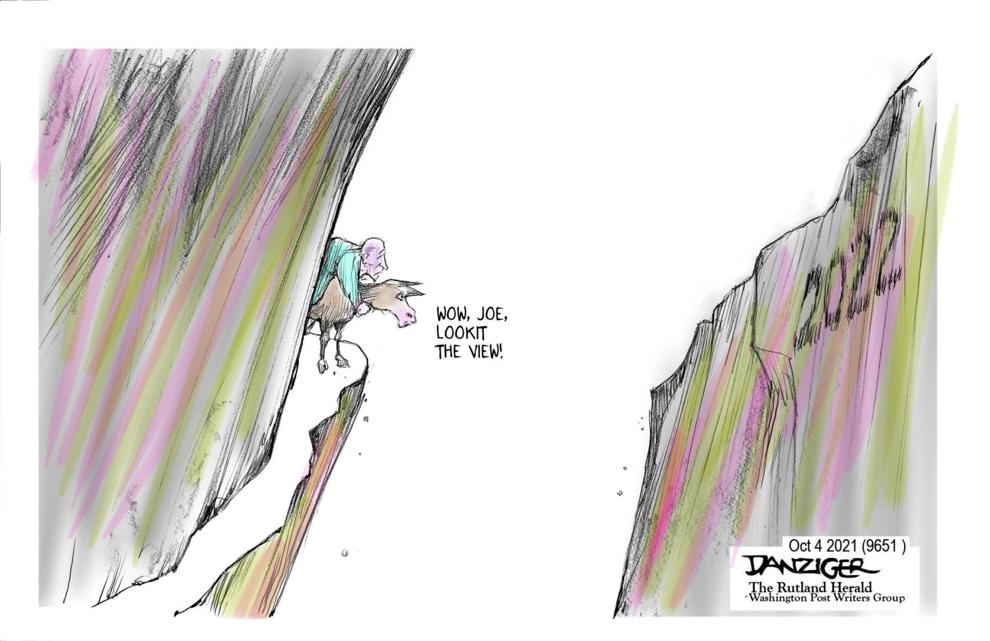 Jeff Danziger cartoon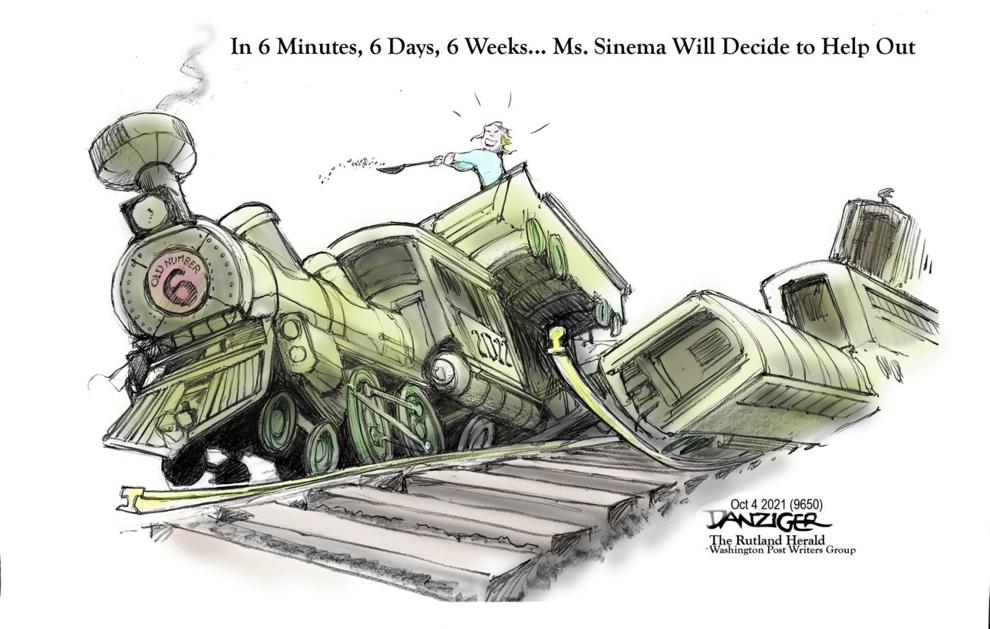 Jeff Danziger cartoon
Jeff Danziger cartoon
Jeff Danziger cartoon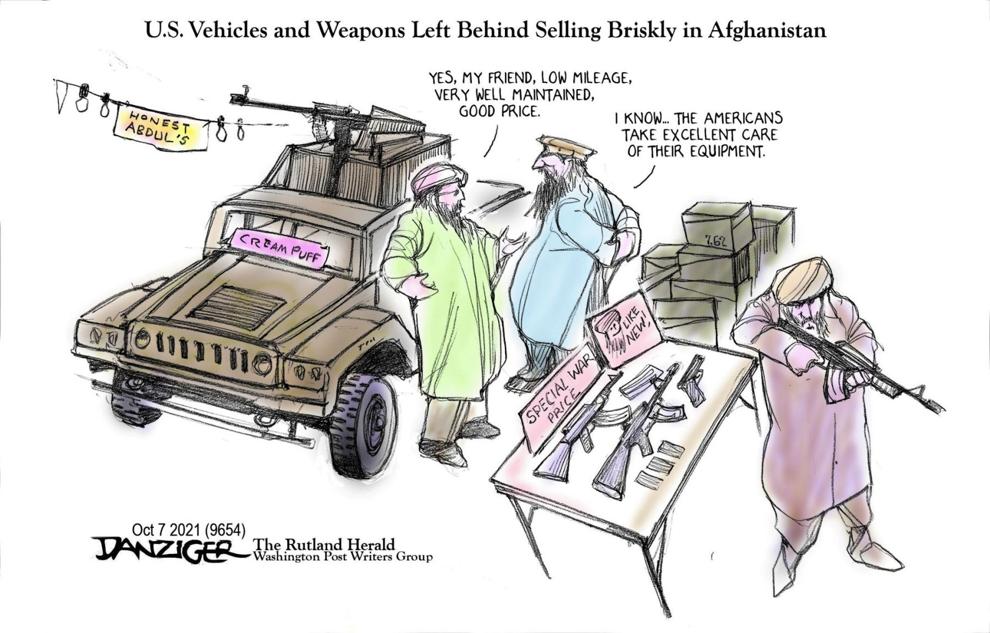 Lisa Benson cartoon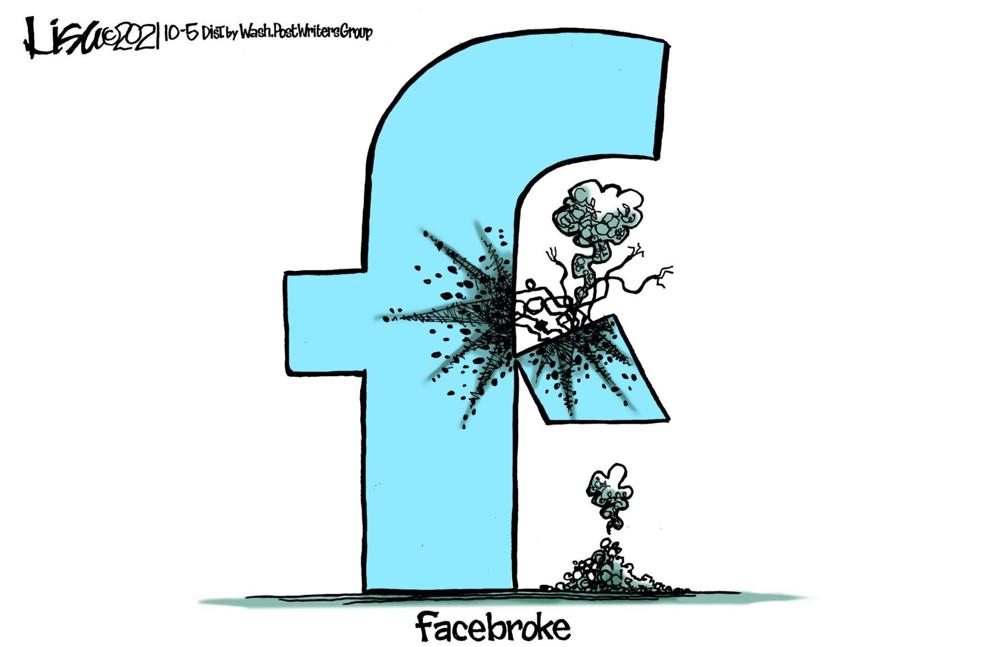 Lisa Benson cartoon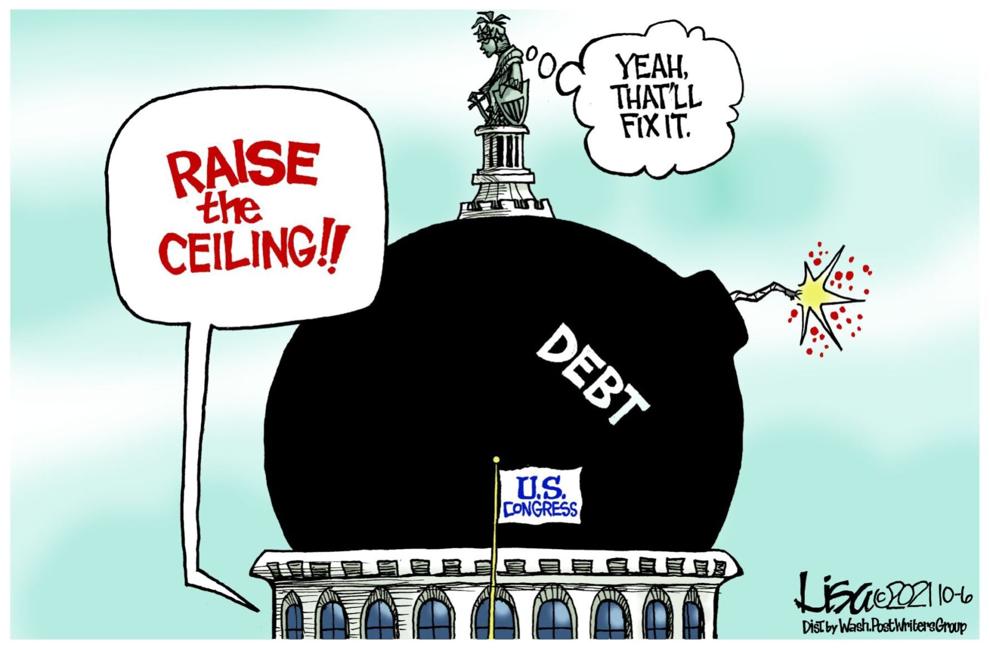 Tim Campbell cartoon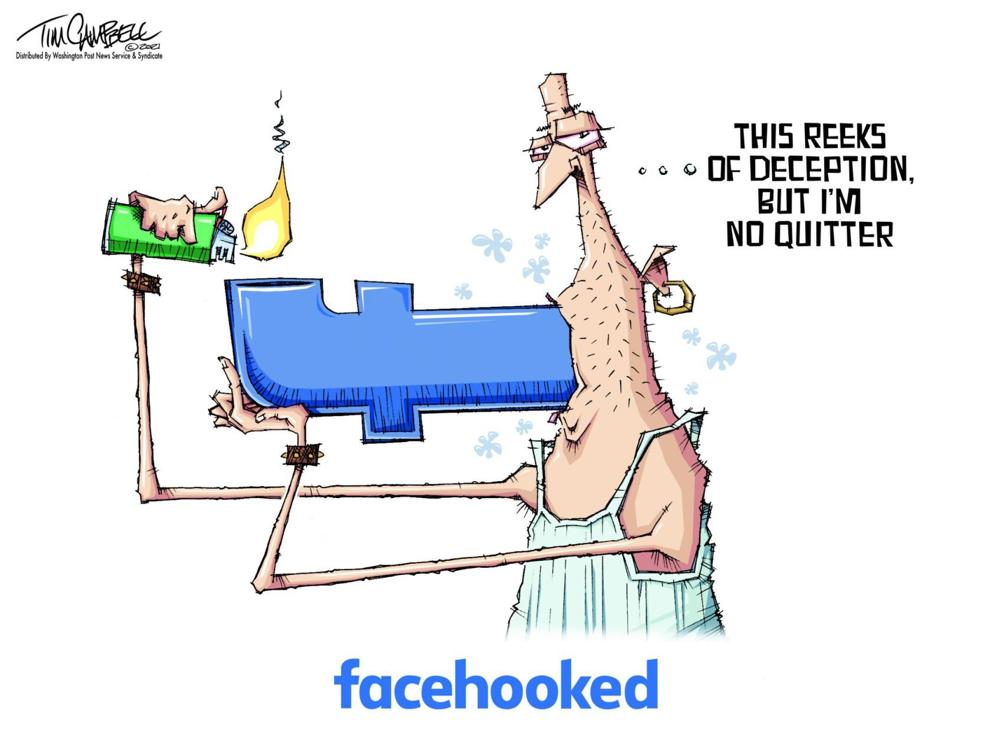 Lisa Benson cartoon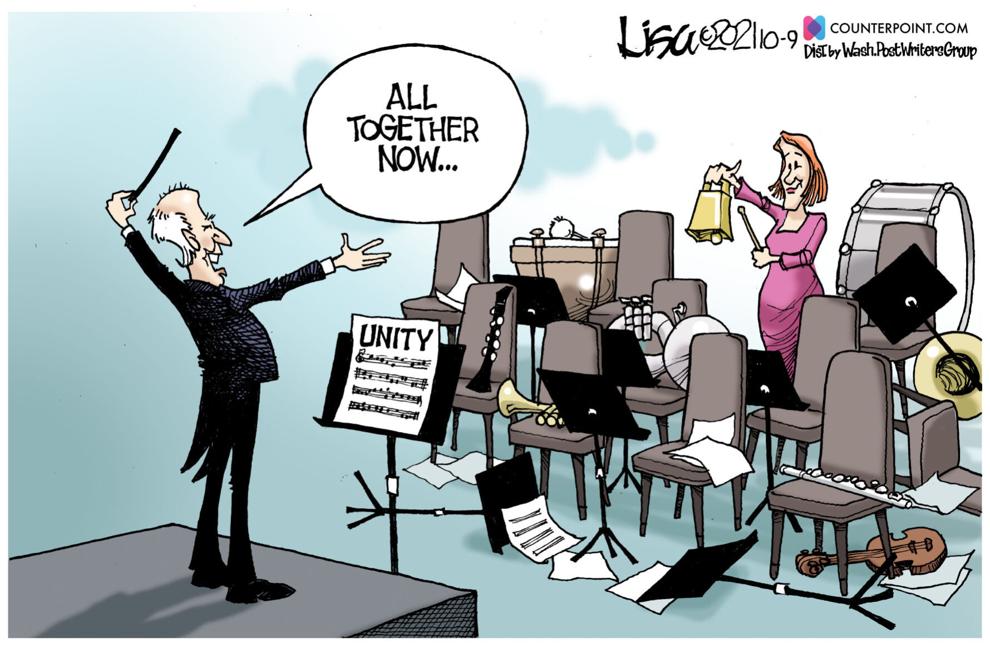 Tim Campbell cartoon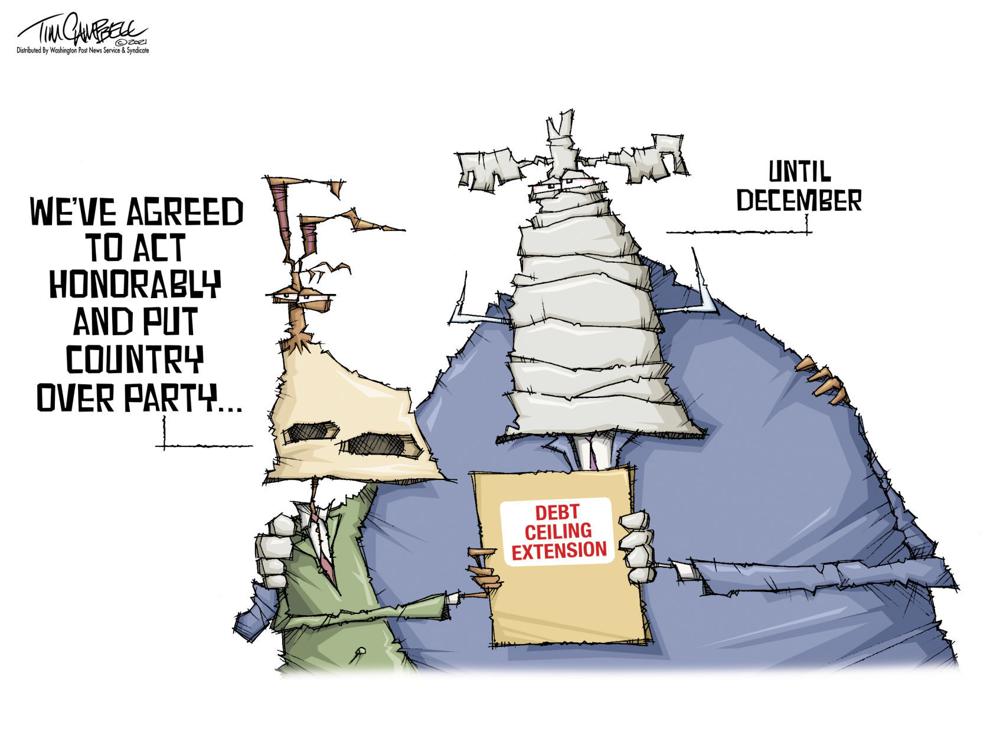 Jeff Danziger cartoon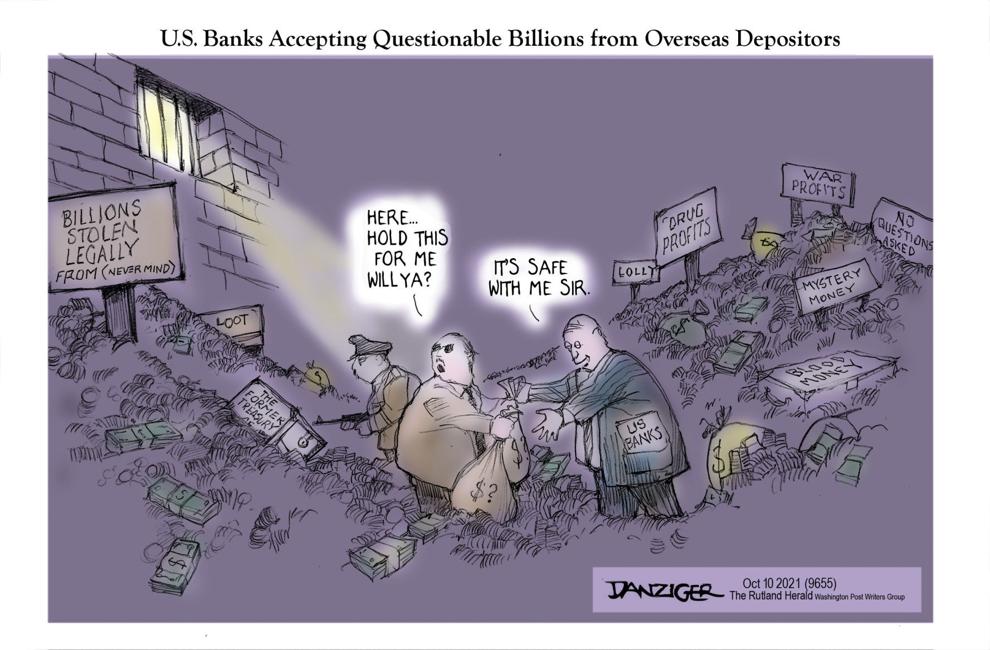 Jeff Danziger cartoon
Jack Ohman editorial cartoon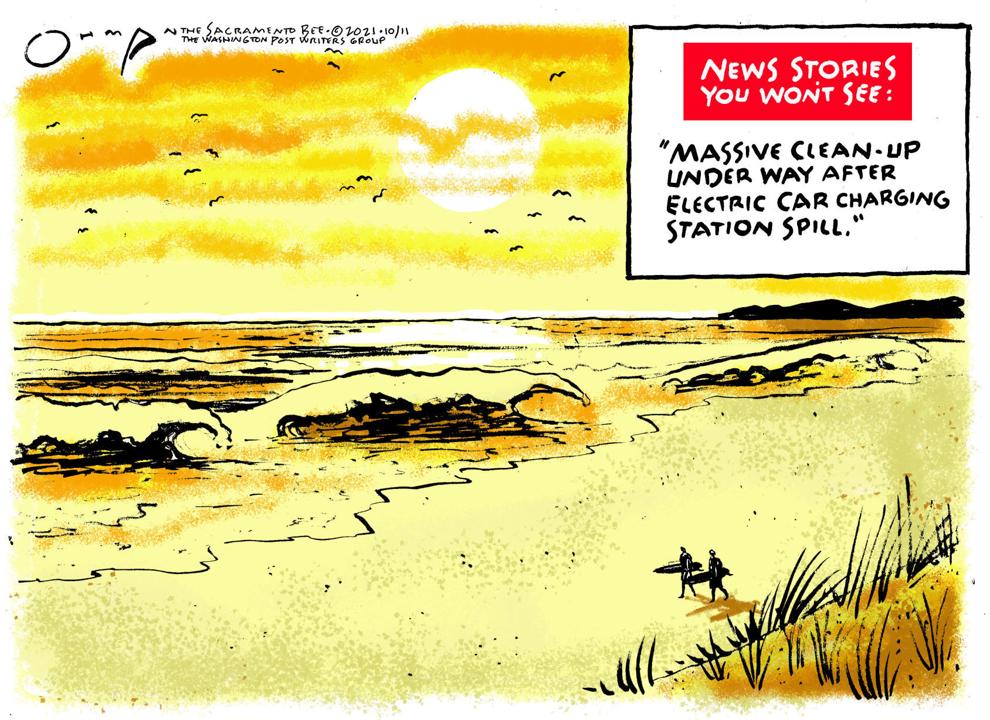 Clay Bennett cartoon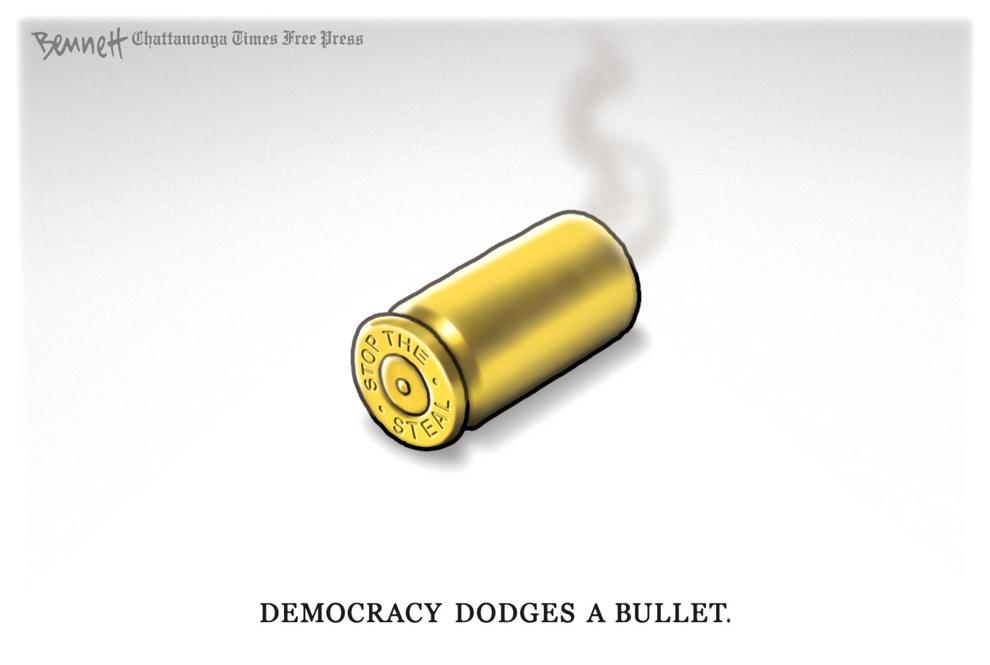 Catch up on Napa County's top news stories
Get unlimited digital access to the Napa Valley Register for just $1 for your first 6 months! Enjoy every article without restrictions and find tons of subscriber-only perks, such as access to our daily eEdition. Click here for details!