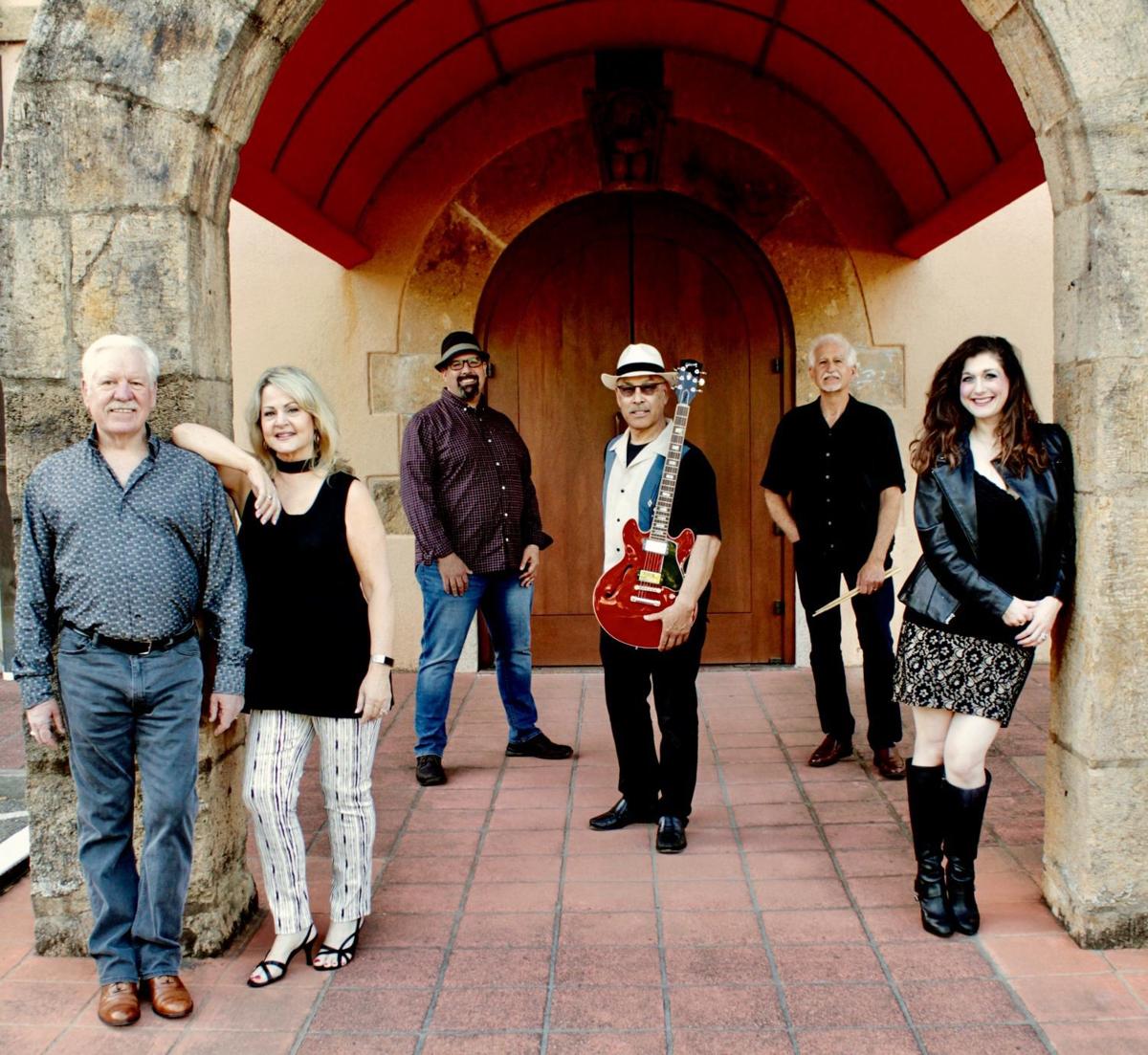 Midnight Crush is a six-piece cover band based in the Napa Valley composed of members Carrie Johanson (lead vocals), Mike Chin (guitar, vocals) Andy Waechter (guitar, vocals), Rob Monaghan (bass, vocals), Linda Waechter (keyboard), and Vince DeGuilio (drums).
Formed in 2018, the group has gained a local following by playing at local venues and events including Napa City Nights, PorchFest, Vista Collina, NapaSport, and Downtown Joe's, and Blue Note Napa.
On Friday, Feb. 21, Midnight Crush will return to the Blue Note stage for one night of two shows at 7 p.m. and 9:15 p.m.
What sets Midnight Crush apart from other bands is their wide repertoire of material spanning multiple genres and generations. They play a mix of popular covers ranging from classic rock artists like Eric Clapton and Fleetwood Mac to contemporary artists like Bruno Mars, Lady Gaga, and Shawn Mendes. "We're really a dance band, first and foremost," says Linda Waechter. "Our goal is to bring the energy and encourage the audience to have a good time."
Midnight Crush represents an older generation of musicians in Napa, with four out of their six members already retired. They said the flexibility of retirement allows them to treat the band more seriously. They meet and rehearse multiple times a week in different spaces, learning and jamming new material from the comforts of home and polishing it on stage at the Lucky Penny Theater in the River Park shopping center.
Most members also have separate roles in the band aside from their musical contributions. Mike Chin acts as the musical coordinator for the group, Vince DeGuillio performs the role of banker, Andy Waechter acts as the gig master, and Linda Waechter is the band's social media manager. The remaining two members, Carrie Johanson and Rob Monaghan, both work full time but are still given equal weight when it comes to all the band's major decisions.
You have free articles remaining.
"We have no single point manager; we operate exclusively as a democracy," says Andy Waechter, husband to Linda. "We all have the passion and we all put the work in, and that's what keeps us going. We don't have a lazy one in the group."
Both longtime Napa residents, Andy and Linda have noticed some big changes to the local music scene over the years. "One of the things we were saddest to see go was Silo's," says Andy, referring to the closing of the popular listening room that hosted numerous local and touring live music acts in downtown Napa for over 10 years.
Linda adds, "On a positive note, there are a lot of places now that are bringing in live music that weren't before. Venues like NapaSport and the Taproom at Napa Golf Course have popped up, and the city of Napa has done a wonderful job of hosting live music events like Napa City Nights."
The Waechters also love and appreciate the local music community, citing resident musician Brian Couch as an inspiration and a good friend. "Brian helped us get our foot in the door at several of the venues we frequent, and we are very grateful for that," says Andy.
Linda adds, "Unlike some other scenes, I don't think there's much of a cutthroat mentality among musicians in a town like Napa. We see a lot of bands who are willing to work together and help each other out, and we think that's awesome."
What makes a Midnight Crush show special? Linda says, "For us, it's all about the song selection. We play a lot of material from different genres and decades that you will recognize and want to dance to."
"We're also constantly adding new material into our sets, so even people who come to see us often will always get to hear something new."
Midnight Crush performs at Blue Note Napa on Friday, Feb. 21, at 7 p.m. and 9:15 pm. Doors open at 6. Ages 8 and older. Ticket prices are $5 to $15, available online at bluenotenapa.com or in person at the box office. Blue Note Napa is located at 1030 Main St. in downtown Napa. To learn more about Midnight Crush, follow them on Facebook at Midnight Crush Napa.
Stay up-to-date on what's happening
Receive the latest in local entertainment news in your inbox weekly!