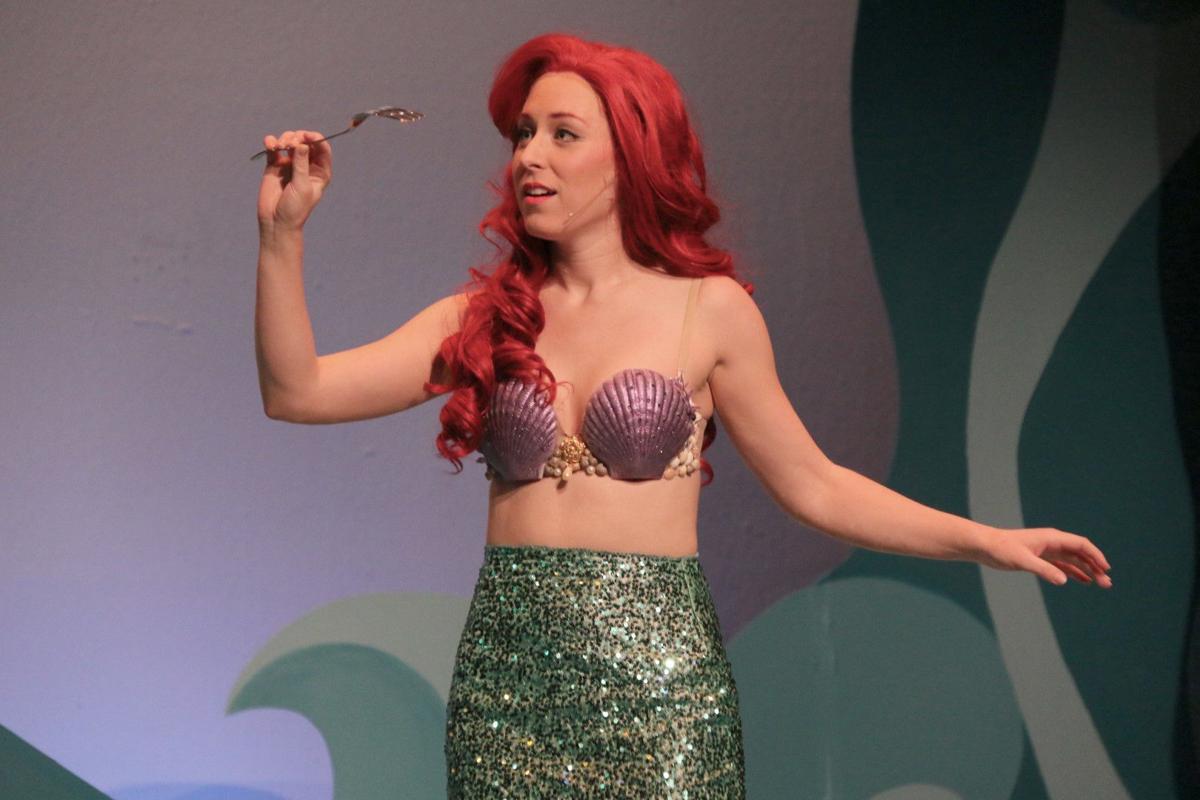 Lucky Penny Productions has announced a seven-show season of musicals and plays for 2021-2022, on stage from September 2021 through June 2022.
The full season will be presented at the Lucky Penny Community Arts Center.
Support local news coverage and the people who report it by subscribing to the Napa Valley Register. Special offer: $1 for your first 6 months!
'Disney's The Little Mermaid'
In a magical kingdom beneath the sea, a young mermaid longs to leave her ocean home to live in the world above. Will Ariel get her wish to join Prince Eric in the human world, or will the evil sea witch, Ursula, steal her dream? To succeed Ariel needs some compassion from her father King Triton and the help of her friends, Flounder, Scuttle, and Sebastian the crab. Based on one of Hans Christian Andersen's stories and the classic animated musical film.
This show was originally announced with the CIA at COPIA Amphitheater as the venue but has been changed to the Lucky Penny Community Arts Center along with the remainder of the season.
'North Bay New Plays'
Lucky Penny brings back the popular short play festival format with a new twist. Authors from the North Bay are invited to submit new short plays of 10 minutes or less. Selected plays will be fully staged by Lucky Penny over three weekends in the fall. Submissions accepted through July 31. Details are posted at luckypennynapa.com.
'A Napa Valley Christmas Carol'
A play with music. In Napa's high-stakes wine business Alexander Yuge is a financial success but his heartless attitude earns him few friends. Even his loyal nephew Joe Patchett wonders what's gone wrong. But a mysterious yet familiar group of Christmas Eve visitors help Yuge remember what really matters. Written by Lucky Penny co-founder Barry Martin, author of "The Tasting Room."
'Disney's High School Musical'
A Napa Academy of Performing Arts Young Actors Production
It's the first day after winter break at East High. The Jocks, Brainiacs, Thespians, and Skater Dudes find their cliques, recount their vacations, and look forward to the new year. Resident jock, Troy, discovers that the brainy Gabriella has just enrolled at East High. When they decide to audition for the high school musical, is it a threat to the "status quo," or does Troy and Gabriella's alliance open the door for others to shine as well?
'The Marvelous Wonderettes'
This smash Off-Broadway hit takes you to the 1958 Springfield High School prom, to meet Betty Jean, Cindy Lou, Missy, and Suzy, four girls with hopes and dreams as big as their crinoline skirts! As we learn about their lives and loves, the girls serenade us with classic '50s hits including "Lollipop," "Dream Lover," "Stupid Cupid," and "Lipstick on Your Collar." In Act II, the Wonderettes reunite to take the stage and perform at their 10-year reunion. We learn about the highs and lows the girls have experienced in the past decade and are charmed to find that no matter what life throws their way, they will conquer it together. Featuring over 30 classic '50s and '60s hits, "The Marvelous Wonderettes" will keep you smiling in this musical trip down memory lane!
'The How and the Why'
Evolution and emotion collide in Sarah Treem's thought-provoking and sharp play about science, family, and survival of the fittest. On the eve of a prestigious conference, an up-and-coming evolutionary biologist wrestles for the truth with an established leader in the field. This keenly perceptive play explores the difficult choices faced by women of every generation.
'Bright Star'
Inspired by a true story and featuring the Tony-nominated score by Steve Martin and Edie Brickell, "Bright Star" tells a sweeping tale of love and redemption set against the rich backdrop of the American South in the 1920s, '30s, and '40s. When literary editor Alice Murphy meets a young soldier just home from World War II, he awakens her longing for the child she has lost. Haunted by their unique connection, Alice sets out on a journey to understand her past — and what she finds has the power to transform both of their lives.
New season subscriber packages will not be offered for the 2021-2022, but carry-over packages and single-show tickets from the truncated 2020-2021 season will be honored. Tickets for "Disney's The Little Mermaid" are on sale now. Tickets for the remaining shows in the season will go on sale Monday, July 12. Information and tickets are available at luckypennynapa.com or over the phone by calling 707-266-6305. Audition notices will be posted as needed as the company returns to production. Call 707-266-6305 or email info@luckypennynapa.com with questions.