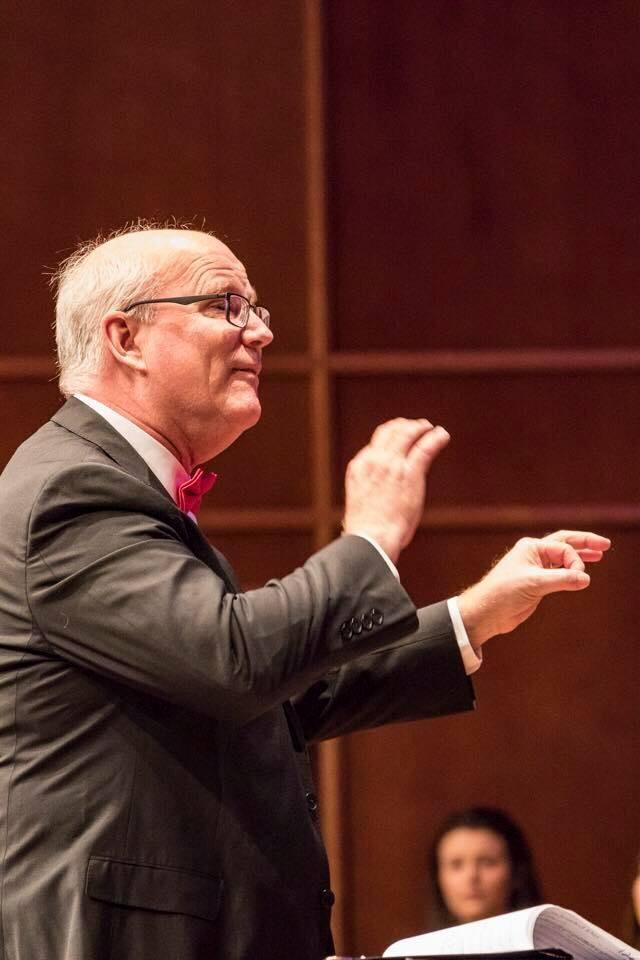 Have you ever tried to sing "Happy Birthday" to someone on a Zoom call? Usually, it's a disaster. That's because the length of time it takes for sound to travel between users makes it impossible for the group to sing together.
Imagine the frustration choral groups and church choirs have attempting to practice and perform during these socially distant times.
We're offering our best deal ever with this Editor's Special. Support local news coverage by subscribing to the Napa Valley Register.
A new technology, called JackTrip, reduces sound delay (called "latency") to the point that simultaneous singing and/or playing instruments can occur from different participants in multiple locations.
Travis Rogers works with the choir at Napa's St. Mary's Episcopal Church and directs one of the singing groups of the Ragazzi Boys Chorus program in Redwood City.
"Before the pandemic hit last March, I was going down to Redwood City every week to conduct a rehearsal with my group, plus additional trips for performances, special rehearsals, a summer camp and a summer tour," Rogers wrote in an email to The Register. "When the pandemic hit, all those activities came to an immediate halt. I met with my group weekly on Zoom, but we couldn't sing together because of the sound delay issues over social and conference meeting internet platforms."
Other Napa choral directors, including Napa High School's Vocal Music Workshop and Choral Music director, were facing the same quandary.
That changed when Rogers learned that a father of one of the Ragazzi members was an independent sound engineer/developer working with Stanford University on a new internet platform. They ultimately developed JackTrip, which allowed choral assemblies to sing together again.
The Ragazzi ensembles tested the JackTrip program with the developers until it was fine-tuned and rolled out last September.
The JackTrip equipment includes a microphone, mic cord, headphones, a small hand-sized computer called a Raspberry PI Box, and an ethernet cable to plug directly into a modem/router. Direct connection by ethernet cable helps to reduce sound delay that would be caused by WiFi.
"(Now) during rehearsals, we use Zoom to see each other and JackTrip to sing and hear each other," said Rogers. He further explained, "This is a not a "virtual choir" that you may have seen where singers record their own voice part and send the recording digitally to a sound engineer/technician. That engineer would master all the voice tracks into one song to appear as if the performers are singing together. That is a process that takes an inordinate amount of time and money.
"On JackTrip, the singers are actually singing together live. In rehearsal, I sit at my piano in Napa and the 50+ singers are in their individual homes between Burlingame and Sunnyvale singing into microphones. We hear everybody else in the choir, along with the piano accompanist, on our headphones."
David Ruane, the director of the Napa High School Vocal Music Workshop, sat in on one of the final practice tests of the system and was intrigued.
"Once all the equipment was put together and installed with his kids, the group has been able to have regular rehearsals since mid-September," said Rogers. "David passed on the news about JackTrip to Duncan Cooper, Napa High's Choir Director. Duncan has installed JackTrip with the Napa High Chamber Choir students as well."
Cooper said he couldn't be happier with the JackTrip technology. "Without it, we couldn't have the traditional choral experience integral to the learning experience," said Cooper. "Now we can hear each other live and perform together in the choir. It's fantastic."
Rogers arranged to have the JackTrip system installed with his singers in Napa's St. Mary's Episcopal Church Choir. They use the system twice weekly plus occasionally record anthems used during the live-streamed Sunday morning church services. A volunteer visually records the choir on Zoom and syncs up the recording on JackTrip. The process takes about ten minutes.
Rogers said that choral and instrumental organizations from across the country are researching the possibility of using the platform for their musical ensembles.
"Over the past several months I have talked to conductors, from primarily the east coast, who are desperate to find something that allows their musicians to make 'live' music again in ensemble."
He added, "Still, as of this date, St. Mary's in Napa is apparently the only church choir in the world using this technology."
WATCH NOW: TOP 20 CATCHIEST SONGS FROM MOVIE MUSICALS
CHECK OUT SCHOOL PICTURE DAY LIVES ON, EVEN DURING THE PANDEMIC
Napa's legendary choir director Travis Rogers has found a new technology, JackTrip, which dramatically improves the quality of Zoom productions that involve different participants singing or playing musical instruments in multiple locations.