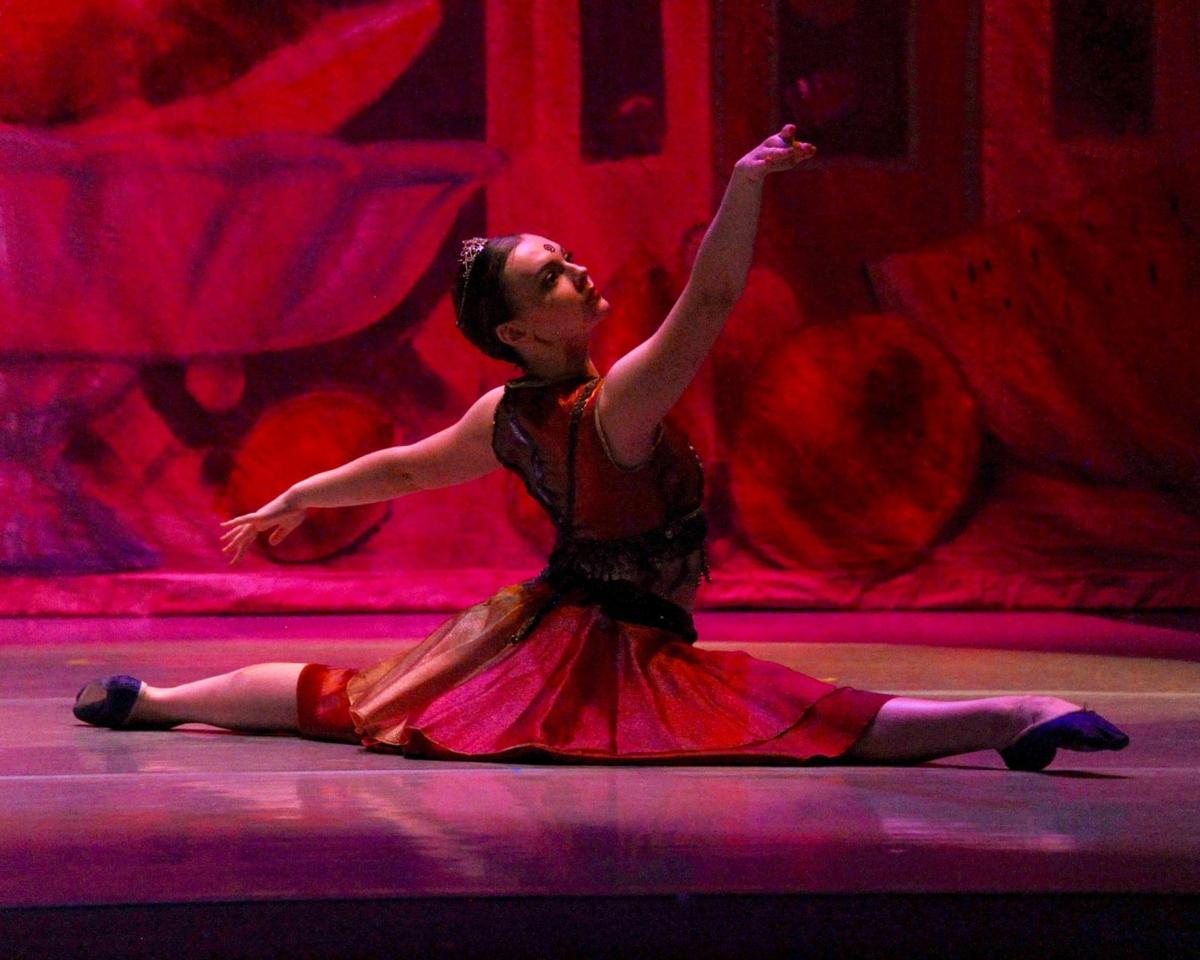 The time is nearing when the magical "The Nutcracker" will unfold onstage at the Lincoln Theater in Yountville, with beautifully costumed dancers depicting a young girl's Christmas Eve dream of her Nutcracker Prince taking her through the Snowflake Forest to the Land of Sweets with the Sugar Plum Fairy and the Cavalier in this timeless classic.
More than 30 dancers, 50 musicians and 12 actors bring Clara's enchanted journey to life for Napa audiences in Napa Regional Dance Company's 18th annual production of Pyotr Illyich Tchaikovsky's holiday ballet.
This year, "The Nutcracker" performances will take place on Saturday, Dec. 15, at 2 p.m. and 7 p.m. and Sunday, Dec. 16, at 2 p.m.
Symphony Napa Valley, under the direction of guest conductor Steven Thompson, will accompany all three performances.
Napa Regional Dance Company (NRDC) executive director Wanda McGill said that she is delighted that this year's ballet will be performed with live music in the 1,214-seat theater.
Sometimes in past years, NRDC was unable to afford an orchestra but with the formation of Napa Regional Dance Foundation, came the assurance of funds for an orchestra.
"Our mission is enriching Napa Valley youth and the community through dance education, performance and artistic collaboration," said Wendi Moore, the foundation president.
"Nutcracker is one of a few art opportunities that bring children together with live music," Moore said. "We get feedback like 'I never knew symphony music could make you feel so good' from our dancers. It creates a love for the symphony."
This will be the fourth consecutive year that the foundation has provided live musical accompaniment to the show.
"The total cost of live symphony accompaniment is $29,000," Moore said. "We could have raised $7,000 less and gotten another symphony but by doing it the way we did, it benefits two Napa Valley institutions – Napa Regional and Symphony Napa Valley."
"Our work, as a foundation, is raising money for the symphony. It has raised the bar for this show and what our community can expect from it," said board member Jeanie Wolf.
"It is very different to dance to recorded music than to dance to live music," Wolf said. "They (dancers) have to react with musicians. There's a part in "Dance of Flowers" that is faster than kids can move to, so there has been a dialogue between the symphony and dancers. If the music is too slow it makes it hard for male dancers doing lifts. This makes it real for them."
"The culture of this studio is always supportive, never cut-throat," said Wolf. "I love the camaraderie between the kids."
The foundation board members said they want to handle the behind the scenes concerns associated with Napa Regional Dance Company to free its executive director to focus on dance.
NRDC has offered classical ballet and contemporary dance to Napa Valley's youth for 30 years with the mission to promote dance as an educational and art form.
The dance studio holds open auditions for "The Nutcracker" production in late spring, welcoming new dancers from around the region to participate.
The Napa Regional Dance Foundation board members who have been watching some of the dance rehearsals are looking forward to this season's holiday ballet with enthusiasm.
Moore and fellow foundation members promise that the ballet will be a "sumptuous feast for the senses" with larger than life scenery, dancing toy soldiers, Harlequins, mischievous mice, sparkling snowflakes and a "magnificent" Christmas tree.
"There's something special about performances in the Lincoln Theater, Wolf said. "They are always a beautiful experience."
Tickets for "The Nutcracker" are $35 and $45. For information. contact Lincoln Theater Box Office at 707-944-9900 or go to LincolnTheater.com.