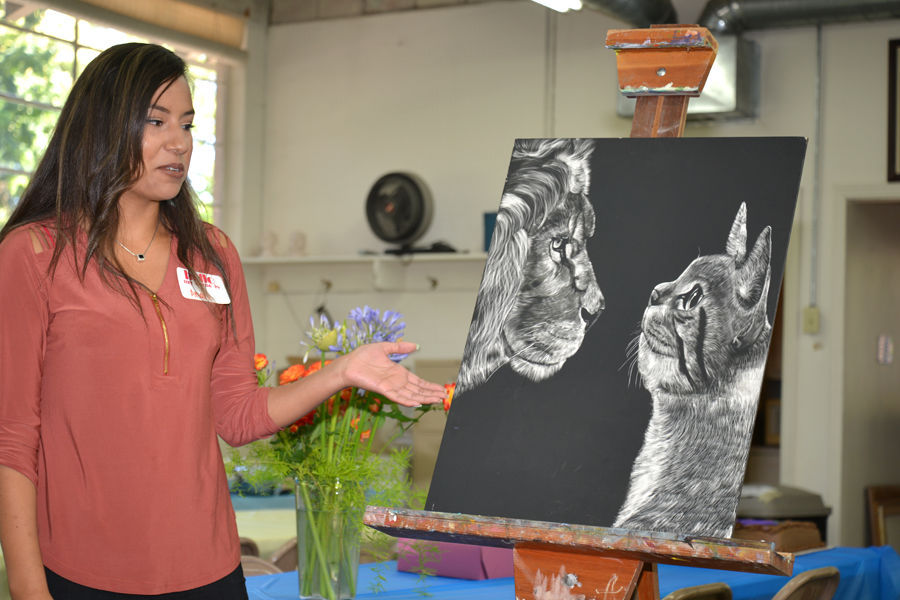 The Napa Valley Art Association has awarded scholarships to six local high school and college students. Each student received $1,000 to further their art education.
Winning students were selected by their art teachers based on talent and their commitment to pursuing art education at the college level. They include: Patricia Jamieson, Calistoga Senior High School;  Grace Murphy, New Tech High School; Velvet Brown, Napa High School; Anahi Fregoso Pelayo, Napa Valley College;  Rachel Weston, Vintage High School; and Loren Smith, American Canyon High School.
The scholarship money was provided by art sold at gallery exhibitions and member support from the Napa Valley Art Association.