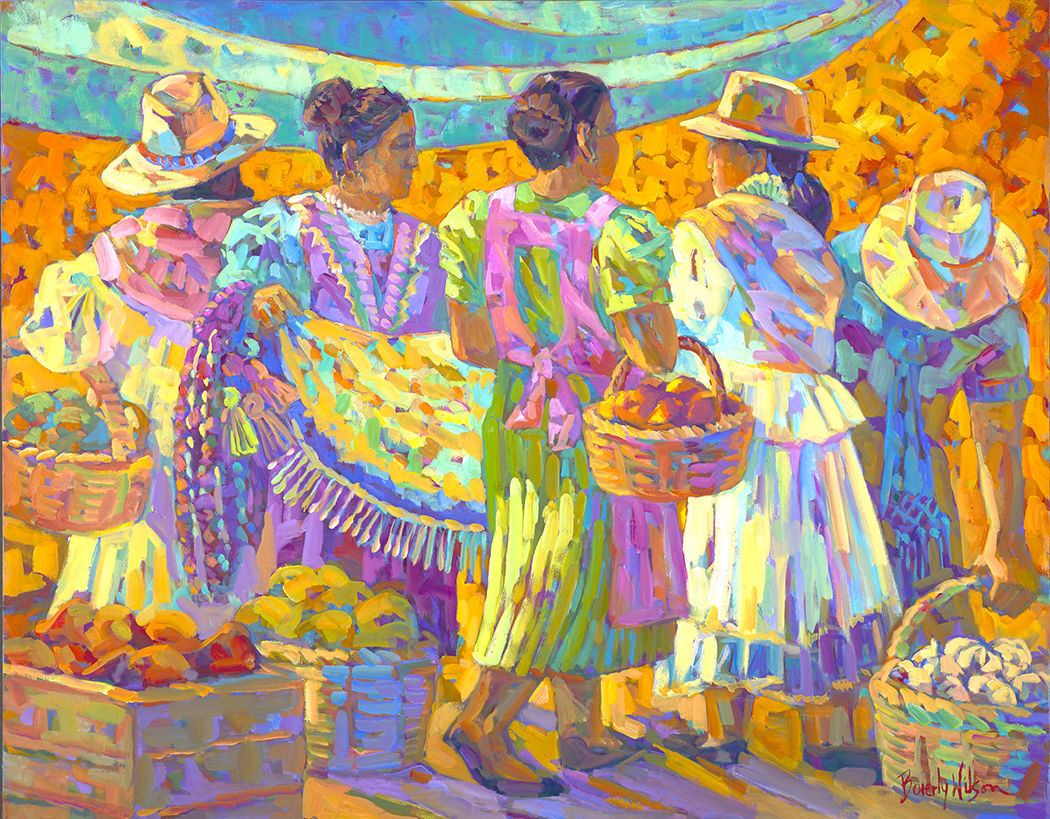 An Open Studios Preview
The Jessel Gallery will host an Open Studios Napa Valley Celebration Weekend with artist demonstrations on Saturday, Sept. 4 and Sunday, Sept. 5 from  10 a.m. to 5 p.m. Art will be on display from Marta Collings (oils), Diane Pope (watercolors), Therese Legere (oils) and Frank Trozzo (oils).
The schedule for artists demonstrations is:
• Beverly Wilson (acrylic), Saturday, 1 to 4 p.m.
• Therese Legere (oils) Saturday, 10 a.m. to 2 p.m.
• Marcia Garcia (hand-made baskets), Saturday and Sunday, noon to 3 p.m.
• Karen Winograde (pottery), Saturday and Sunday, 1 to 3 p.m. 
Support local news coverage and the people who report it by subscribing to the Napa Valley Register. Special offer: $1 for your first 6 months!
The Open Studios Weekend in the Napa Valley is on Saturday and Sunday, Sept. 18 to 19 and Sept 25 to 26.
There will be Open Studios Pop-ups at the Jessel Gallery on both weekends. 
Jessel Gallery is at 1019 Atlas Peak  Road, Napa. For more information, call 707-257-2350 or visit jesselgallery.com. 
'The Last Nomad'
Copperfield's hosts a free, virtual talk Sonoma-based author Shugri Said Salh, author of the new memoir "The Last Nomad, Coming of Age in the Somali Desert,"  on Sept. 2 at 7 p.m. via Zoom. 
Born in Somalia in 1974 as the fourth daughter in a society that saw daughters as a burden, Salh was sent to live with her nomadic ayeeyo (grandmother) at the age of 6 to learn a once-common way of life. She left behind her parents, her father's multiple wives, her many siblings, and her home in the city of Galkayo.
Though the desert was a dangerous place threatened by drought and hunger and plagued by predators, she grew up courageous and free, learning how to herd camels, raise her own goats, and become a part of the community found through the courtship rituals, and stories and songs of her ancestors. She was even proud to face a brutal female circumcision, the rite of passage that all "respectable" girls underwent in Somalia.
The book is a story of hope, survival, and the shifting definitions of home that chronicles Salh's journey from her travels with her grandmother to her escape from Somalia's brutal civil war to her new homes in Canada and then California