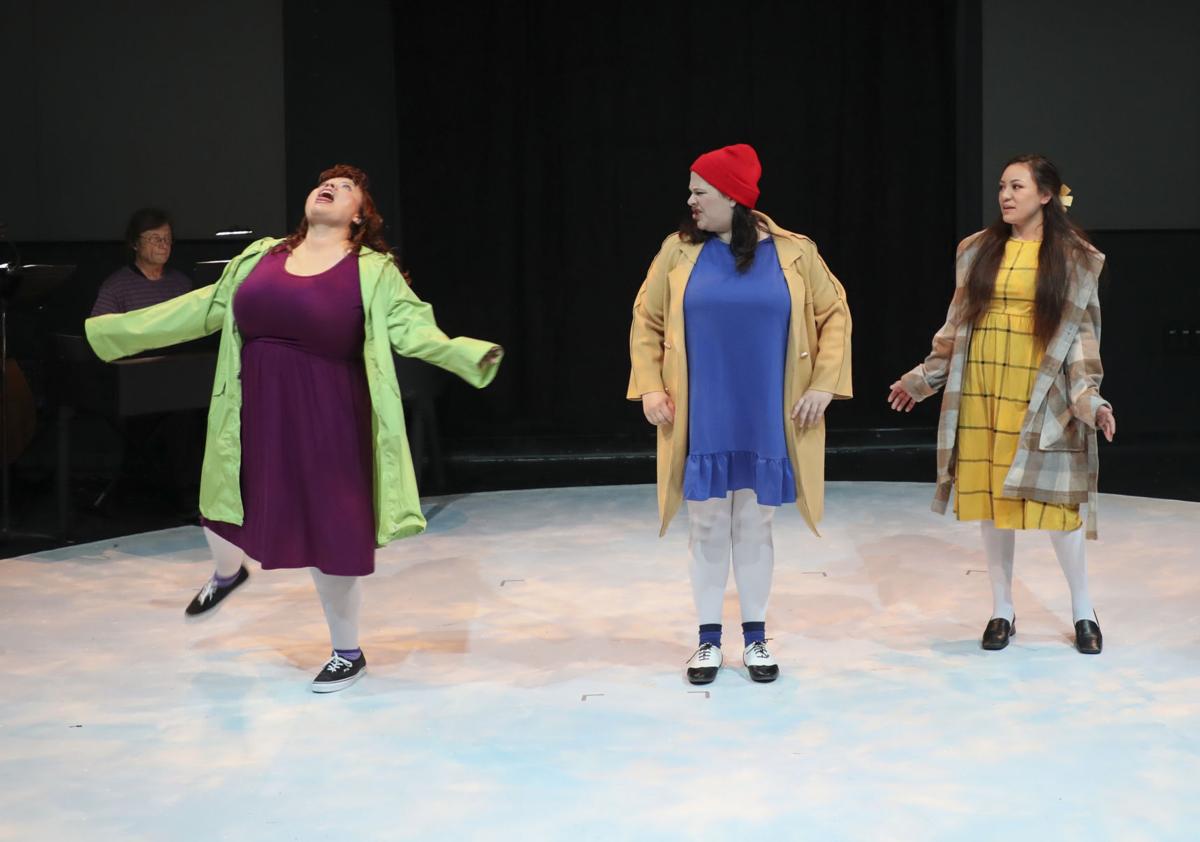 Napa Valley College (NVC) Performing Arts will present a season of five in-person performances this fall including productions of "All Together Now," "A Charlie Brown Christmas" and "Elf Jr.," as well as college choral and jazz ensemble concerts.
"This fall season is all about a safe and fun return for performing arts," said NVC Performing Arts professor and artistic director Jennifer King. "We will limit ticket sales for our main theater productions and music performances in order to allow for social distancing. We are also inaugurating a new outdoor courtyard theater for some of our performances."
The first show of the fall season is "All Together Now," a global event celebrating local theater, directed and choreographed by NVC Theater instructor Olivia Cowell.
Featuring beloved songs from contemporary and golden age Broadway musicals such as "Pure Imagination" from "Charlie and the Chocolate Factory," "Spread Love Around" from "Sister Act" and "Take a Chance on Me" from "Mama Mia," the show will be presented live in the Performing Arts Center main theater as well as live streamed on Saturday, Nov. 13, at 7 p.m. and Sunday, Nov. 14, at 2 p.m.
Opening in repertory on Dec. 4, are "A Charlie Brown Christmas" and "Elf Jr." First presented at Napa Valley College in 2018, "A Charlie Brown Christmas" will once again be directed by NVC Theater program alumna Jessica Romero and will feature students and community members in a stage rendition with music from the classic holiday television program.
"In these challenging times, 'A Charlie Brown Christmas' is a timeless story that reminds us that things do get better," said director Jessica Romero. "Charlie faces feelings of depression and frustration, but, with the help of his friends, is able to see that perhaps all we really need is a little love."
"A Charlie Brown Christmas" will be performed on Saturday, Dec. 4, at 1 p.m., Sunday, Dec. 5, at 11 a.m. and 3 p.m., Saturday, Dec. 11, at 1 p.m. and Sunday, Dec. 12, at 11 a.m.
Co-directed by Olivia Cowell and Aimee Guillot "Elf Jr," a co-production with Cafeteria Kids Theater (CFT), brings the film "Elf" to life on stage with a multi-generational cast of children and NVC students.
"Elf Jr." will be presented on Saturday, Dec. 4, at 11 a.m. and 3 p.m., Sunday, Dec. 5, at 1 p.m., Saturday, Dec. 11, at 11 a.m. and 3 p.m. and Sunday, Dec. 12, at 1 p.m.
Both "A Charlie Brown Christmas" and "Elf Jr." will be performed outdoors in the new Napa Valley College Performing Arts Center courtyard theater, adjacent to the Performing Arts Center lobby.
"This dynamic 50-seat performance space, on the east side of the Performing Arts Center, will have an awning and heaters to keep patrons comfortable during the fall and winter seasons," said Matthew Cowell, Napa Valley College's technical director.
Audiences will return indoors with the final two music events this fall, both performed in Performing Arts Center main theater.
The Napa Valley College Chorale will present a live, in-person concert celebrating winter holidays on Sunday, Dec., 12 at 3 p.m. Inspired by the journey from isolation to celebration, this concert will turn the focus to the future and will feature guest artists Abigail Summers, cello (NVC cello instructor), and Justin Respicio, percussion (NVC student). Dr. Howell will conduct repertoire ranging from Sarah Quartel's "Snow Angel" with narration by Jennifer King to the Carpenter's "Christmas Medley."
After a lengthy hiatus, the Napa Valley Jazz Ensemble will return to live performance on Monday, Dec., 20 at 7 p.m. Led by local trumpet player Peter Estabrook, students and community members will perform classics like Ellington's "Mood Indigo," American Standards like Kern's "Smoke Gets in your Eyes," and new works like "Jive Samba" by Adderley.
Catch up on Napa County's top news stories
Get unlimited digital access to the Napa Valley Register for just $1 for your first 6 months! Enjoy every article without restrictions and find tons of subscriber-only perks, such as access to our daily eEdition. Click here for details!