Arts Council Napa Valley has recognized 17 students for excellence in the arts for April and May, the final two months of the Visual and Performing Arts (VAPA) Recognition Program.
All 60 students honored with the ACNV VAPA Student of the Month award during the 2020/21 school year are now being considered for scholarships to be announced the first week of June. The scholarship program is  supported by The Festival Napa Valley, Napa Valley Community Foundation, the SATO Family Foundation and individual donors.
April/May recipients include nine high schools and eight middle/elementary Visual and Performing arts students from 11 different schools.  ACNV Executive Director Chris DeNatale said, "We are so proud of these students who persevere inspiring their teachers and their peers."
This month the Arts Council is also honoring an American Canyon High School alumna who will begin graduate studies in music at the UCLA.
Arts Council Napa Valley will begin accepting nominations for the 2021/22 school year in September.
Here are April and May's winners:
Special Alumni Recognition Music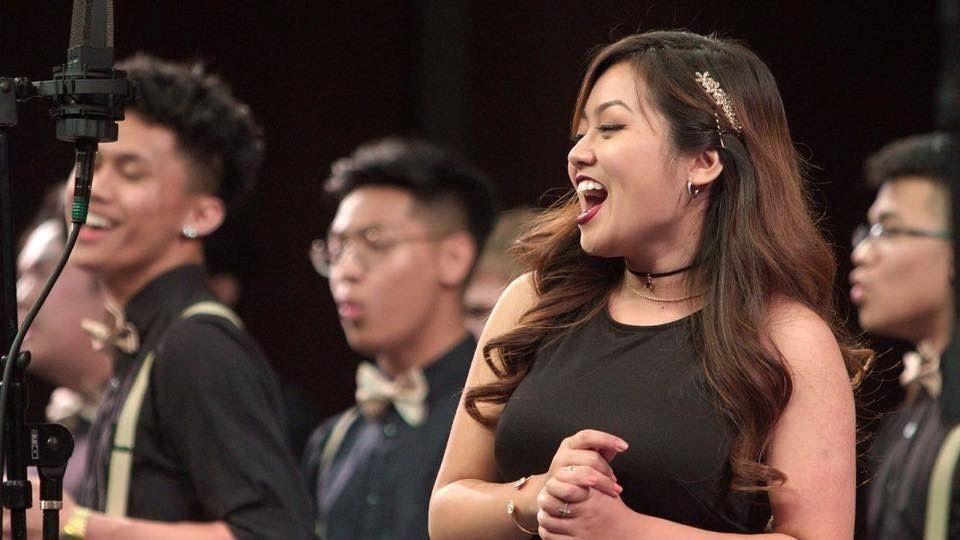 Carmen Edano, Pepperdine College/American Canyon High School alumna
Erdano is completing her B.A. in music and voice at Pepperdine. While there, she played roles in "Pirates of Penzance," "Die Fledermaus," "Dido and Aeneas" and "Cendrillon."
This fall, she will be pursuing her master's in classical voice at UCLA while finishing her Teacher Single Subject Certification. She intends to study Filipino art song and Southeast Asian music as well.
Her former teacher, Jamie Butler, said, "Carmen was a star student at ACHS as a member of all the top ensembles as well as volunteering at ACMS playing the piano. She has an incredibly bright future, and I am over the moon proud of all she has accomplished and truly cannot wait to see where music takes her!"
High School Level Winners
• Instrumental: Montserrat Gloria, Napa High Senior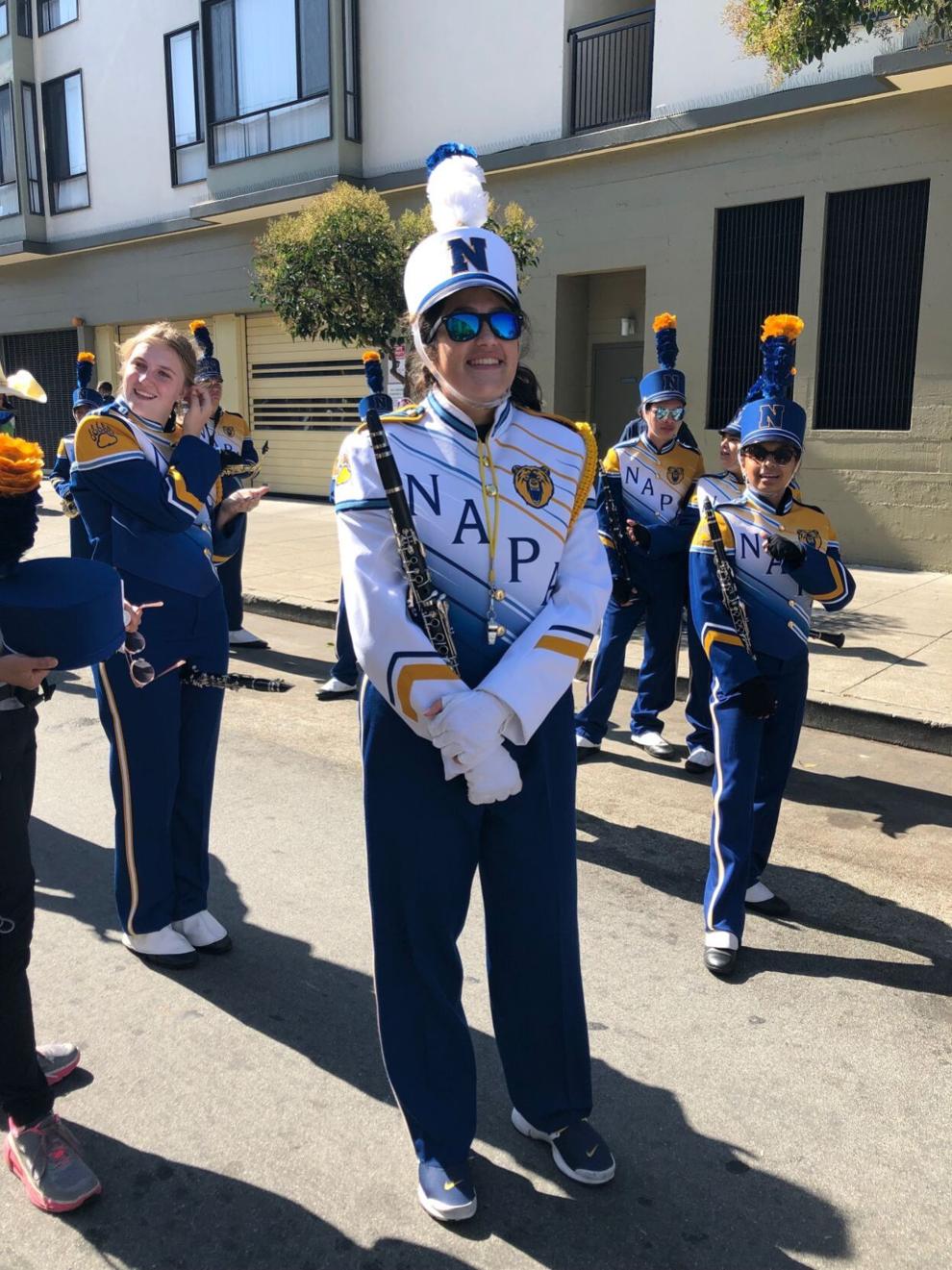 During her four years in the Napa High School Marching Band, Gloria held the role of drum major, assistant drum major, and clarinet section leader for two years. She also was the lead clarinet player in the pit orchestra for the "A Tale of Two Cities" and played in the NHS Pep Band for three years.
In nominating her, Mike Riendeau acknowledged her tenacity and ability to adapt when distance learning, resulting in her becoming a solo drum major at school while her counterparts remained at home. Gloria will be attending UC San Diego in the fall, majoring in chemical engineering and auditioning for the pep band.
• Instrumental: Martin Gaudard, Napa High Senior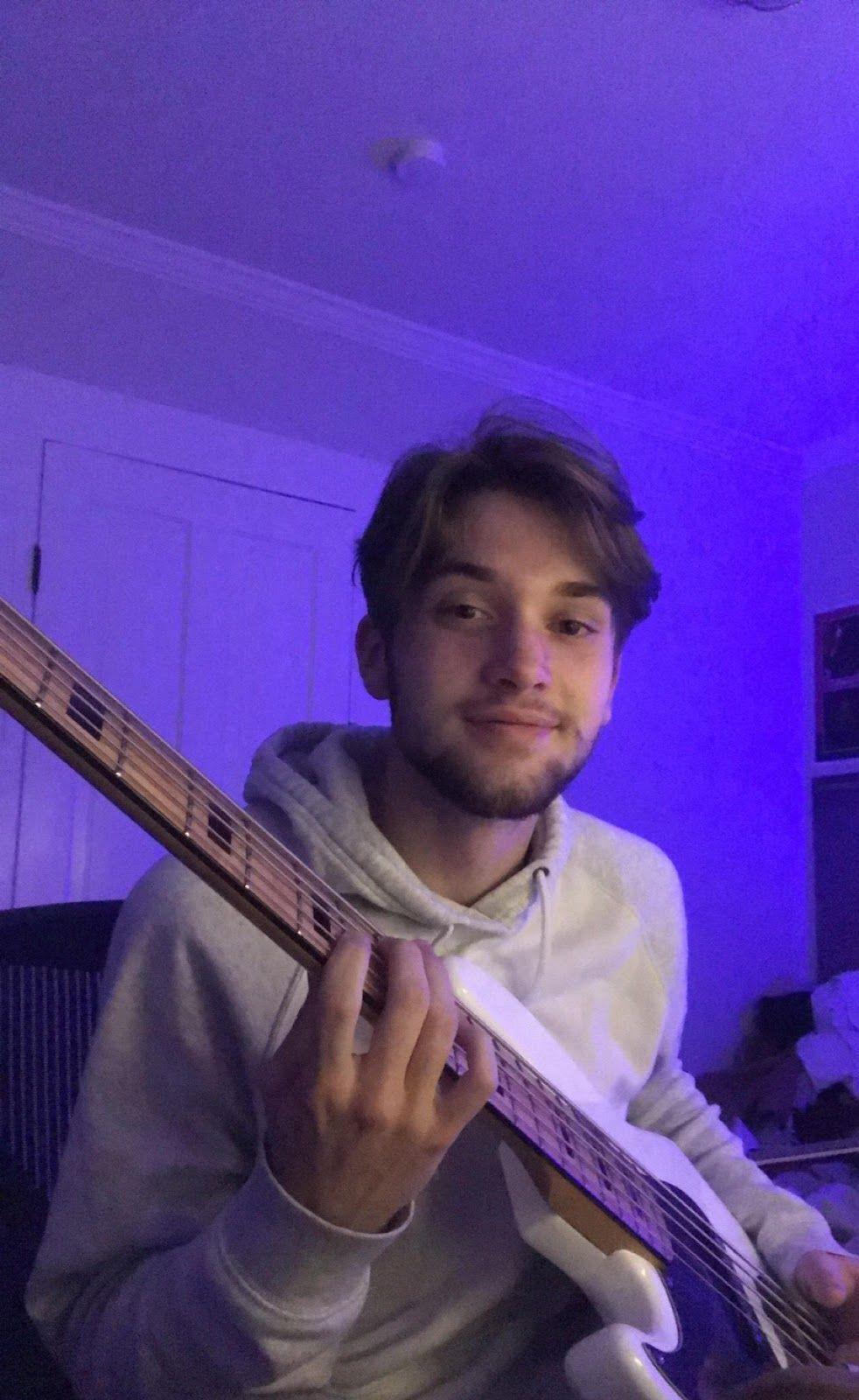 His teacher Mike Riendeau said Gaudard is an invaluable musician playing various instruments in the jazz, marching, pep bands, and orchestra. During his four years, Gaudard said he has overcome the fear of playing on stage and made wonderful friends. The band program suffered during quarantine, but he filled his time playing music outside of school in what he calls a more "rock-y" environment.
He said, "Playing without a director nor sheet music to keep us all on our toes was a challenge, especially at a distance, but overcoming it led to some of my most cherished memories."
Gaudard will study math at Napa Valley College next year but is excited to try out for the wind ensemble and jazz band. 
• Choir: Andrew Wiegers, Napa High Senior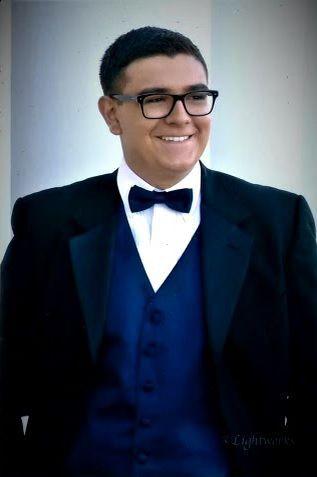 Wiegers has been a part of the Napa choir program for the past four years. In his senior year, he has become a leader for the youngest students during complicated choral circumstances.
His teacher Duncan Cooper said, "Andrew volunteered to join our Freshman Bass choir as a mentor, and has really motivated our younger students to get engaged in (and excited about) choir."
He's also participated in Chamber Choir, for the past three years. Cooper adds, "Andrew's drive to create music and challenge his peers to become better musicians is truly admirable. His leadership has been invaluable to our program during this most difficult year."
• Choir: Malachite McEvoy, New Technology High Senior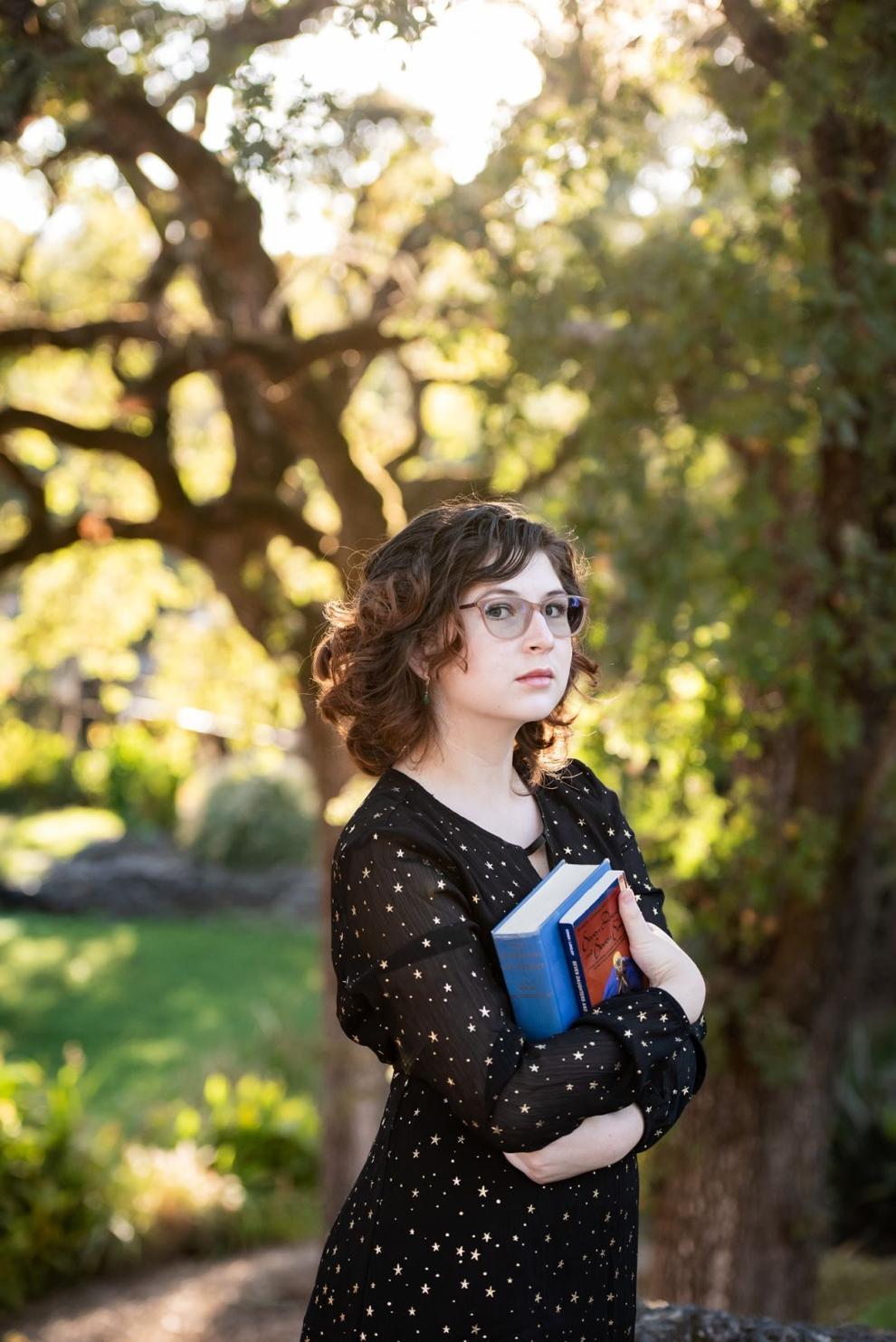 In addition to singing, McEvoy also plays classical guitar and composes music. Her singing, and she has done it all over Zoom."
McEvoy, who attends New Technology High and sings in the Vintage Choir, is  composing a musical. She also writes and records her own music. Birkland-Long said, "She is always up for new challenges."
• Theater: Micah Scott, American Canyon High Senior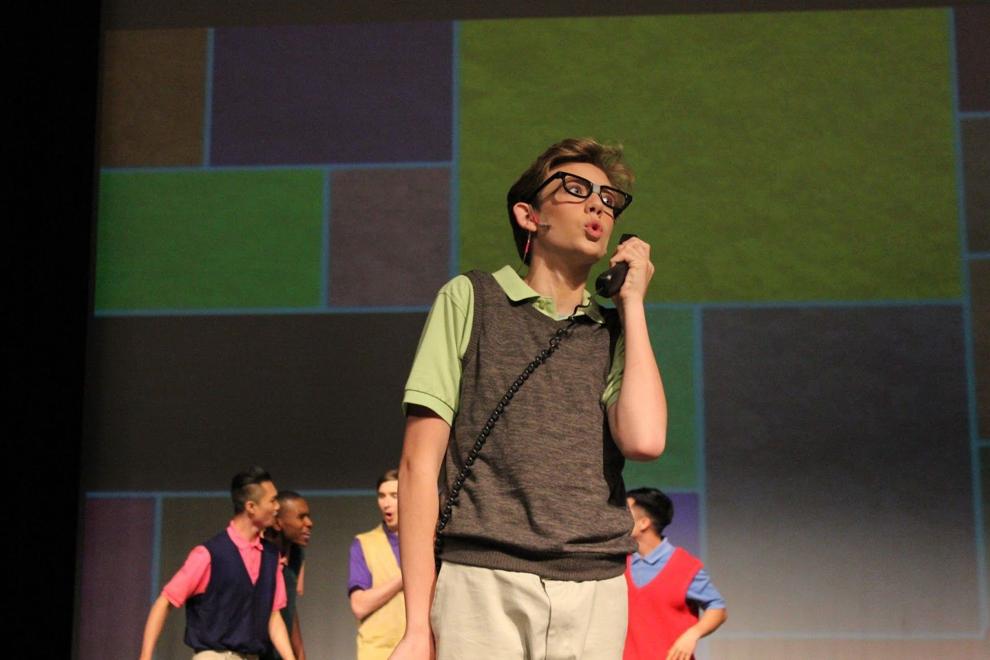 Since his freshman year, Scott has been a stand-out performer, collaborator, and all-around theatre artist. His teacher Summer Heartt said, "For four years, Micah has lived and breathed theatre arts, from a small part in his fall freshman show, "Almost, Maine," to scene-stealing roles as "The Great Mage Steve" in She Kills Monsters and as the Evil Stepmother in Cinderella."
Scott, who has served as a TA for the Drama 2 class, has continued to participate in theater throughout the pandemic. He's currently cast as Schroeder in the upcoming production of "You're a Good Man Charlie Brown" at Solano College, where he'll continue his theater studies after graduating high school this spring. Heart said, "He's not only talented but is a kind, inclusive community member."
• Dance: Viviana Ceja, Napa High Senior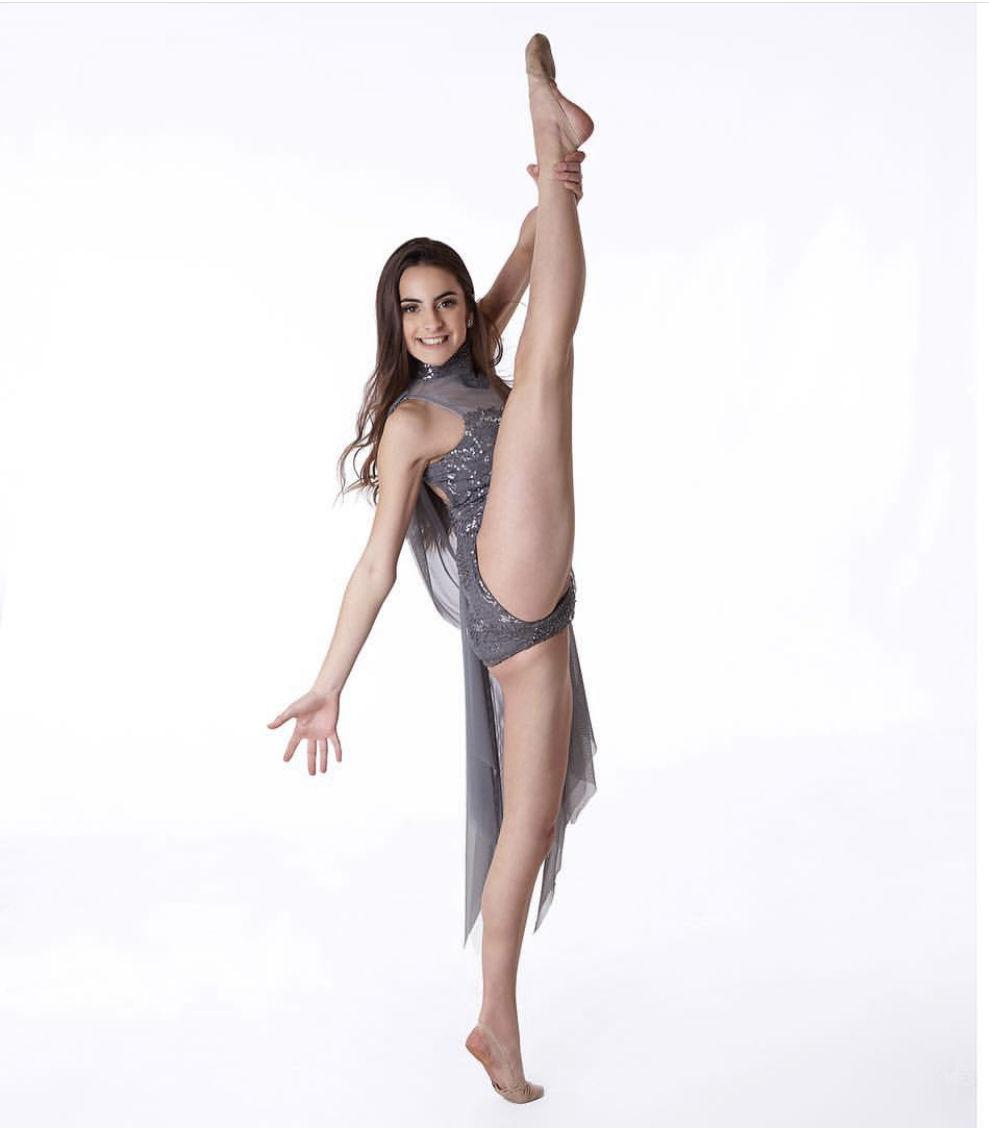 This 4.0, honor roll student has been a member of the NHS Dance Department for the past four years and a spiritleader for three years. Ceja also mentors Jazz 2 classmates and serves as an officer. Her teacher Hollie Johnson said, "She is exceptionally talented, hard-working, and has a passion for dance that inspires others."
Ceja has won multiple cheerleading awards and is Napa High's Gold Team Spirit Cheer captain. She is auditioning for nationally ranked college dance teams.
• Studio Arts: Maiya Alvarez, Napa High Senior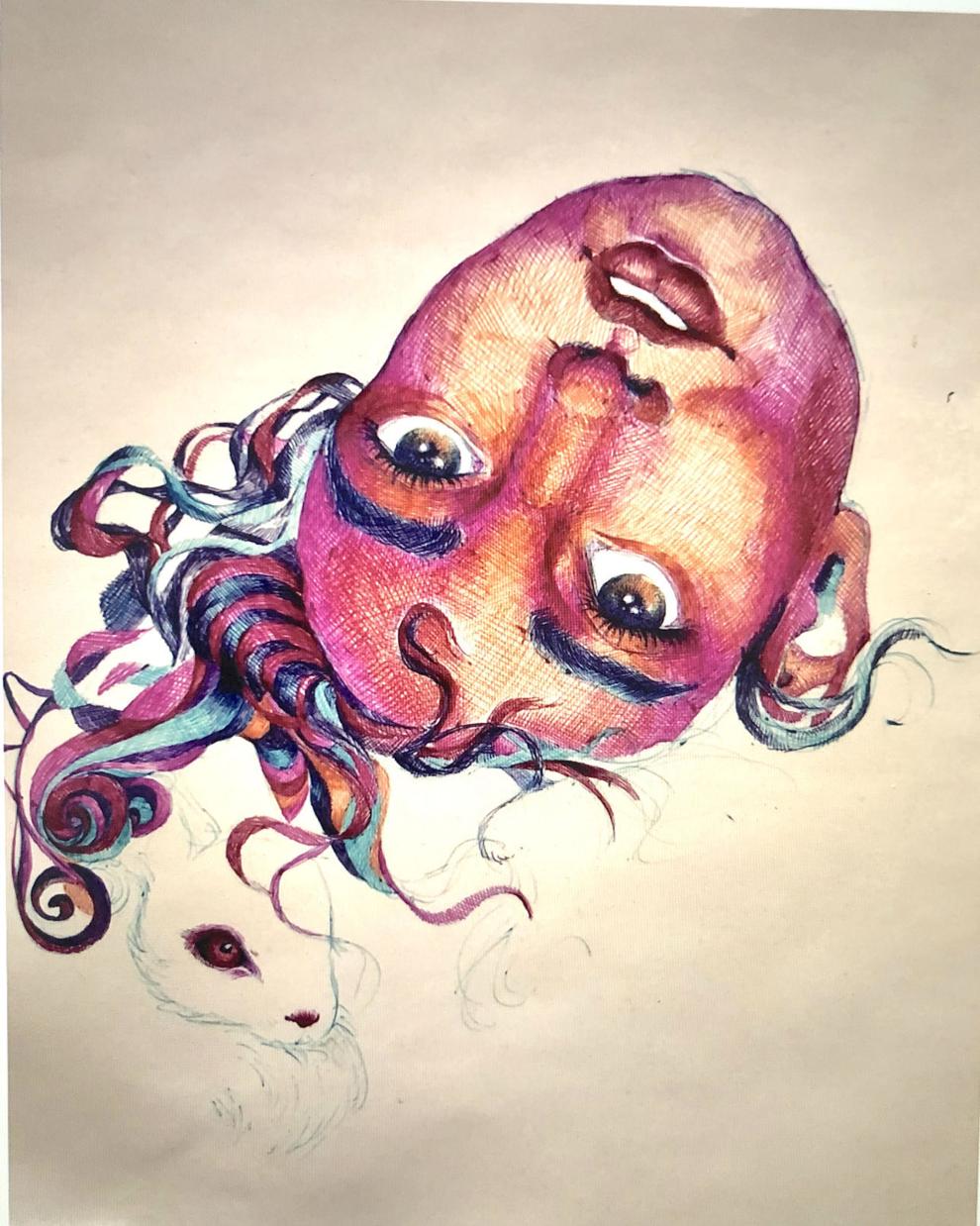 Teacher Kristi Crickmore said, "Maiya is quietly sketching and drawing all the time. The minute she enters class until the minute she leaves." Alvarez loves drawing portraits with detailed expressions, creating intricate pen and pencil crosshatched portraits. She is headed to Napa Valley College in fall where she hopes to follow the arts into a creative career.
• Digital Arts: Jayden Hall, New Technology High Sophomore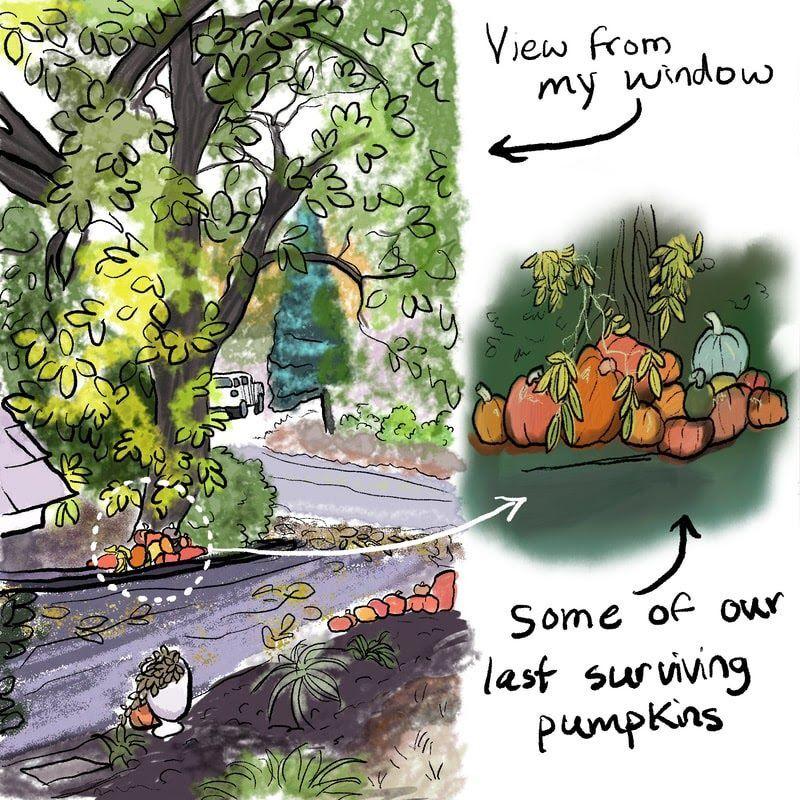 Her teacher Lisa Gottfried said, "She is a student who is willing to unmute, answer and ask questions in Zoom and is an overall delight to have in class."
Hall has created an elaborative and inspiring digital nature journal, bringing meaning to the world around her. Gottfried recognized her for always going above and beyond the assignment.
• 3D Art: Phoebe Smith, Napa High Senior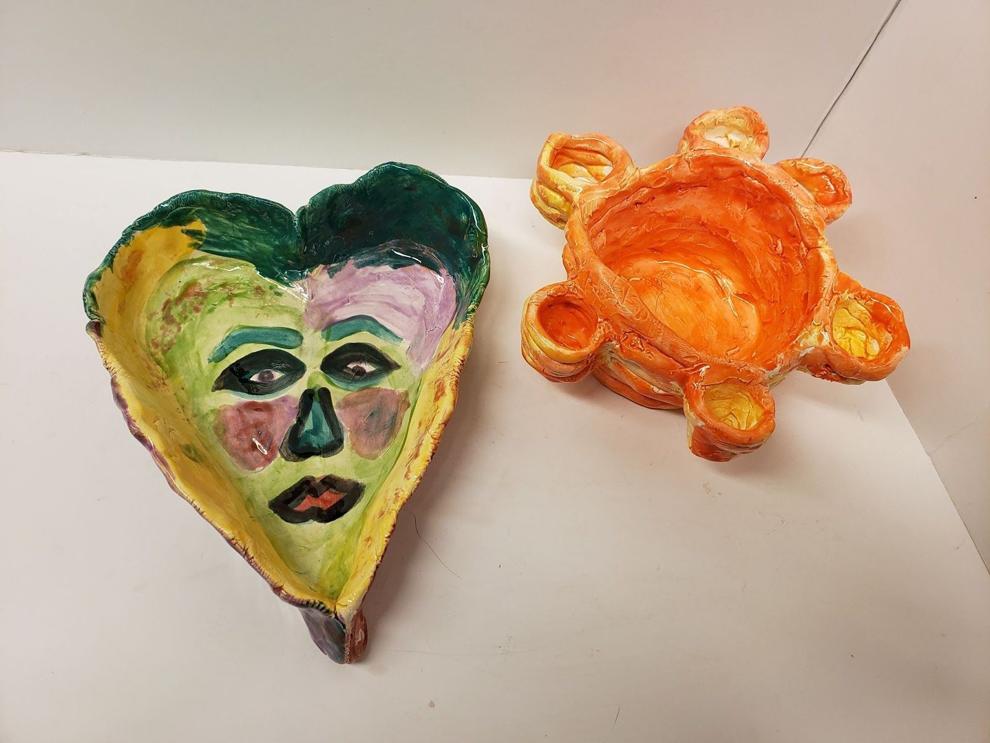 Smith is a natural artist who has the ability to see unusual creations within a lump of clay. Her teacher Melinda Miller said, "She finds materials around her within minutes to create and develop wonderfully expressive artwork with personal style."
Smith credits her parents, who are artists, for seeding her interest in the arts. She hasn't decided to pursue arts as a profession but said, "I know I will continue to create throughout my life."
Middle & Elementary Level Winners
• Instrumental: Angeline Rodriguez, Harvest Middle School, 8th Grade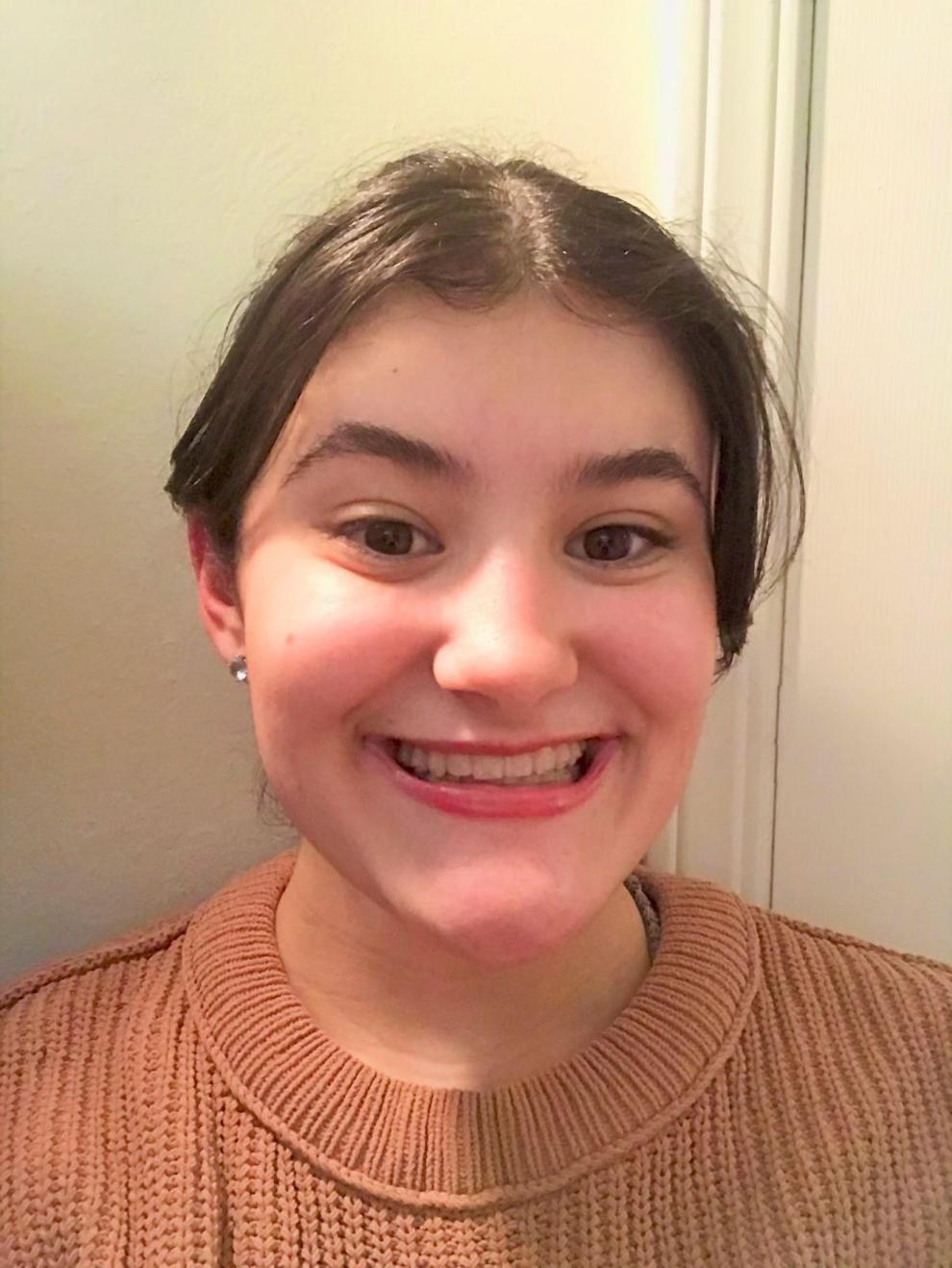 Her teacher Michael Rothbart said, "Angeline has been fully committed to school since day one. She completes all her assignments, both written and recorded on time and with complete accuracy. In addition to being a very bright student, she always attends class with a positive attitude. She's kind to all those and is always willing to be helpful in any way she can."
• Studio Arts: Mary Maningding, American Canyon Middle School, 8th Grade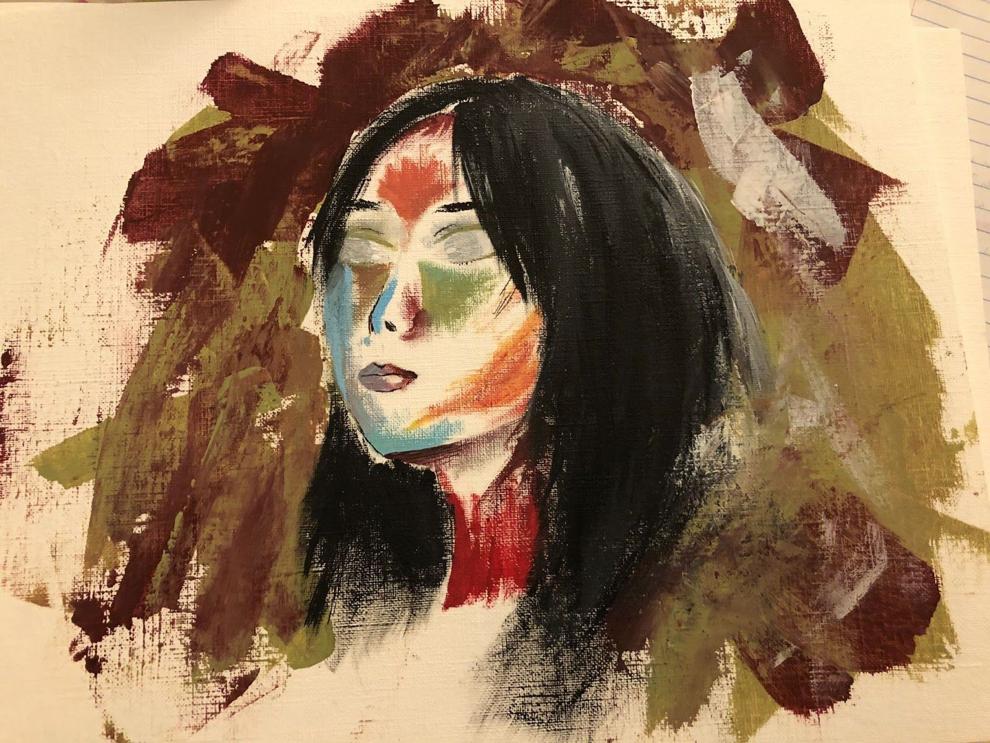 Her teacher Jenifer Leahy is deeply impressed by Maningding's growth as a young artist whose outstanding effort shows in her work. Leahy said, "Mary is not afraid to try new materials and is always experimenting with new techniques such as scraping paint with a palette knife to storytelling through anime."
• Studio Arts: Arya Adhye, River Middle School, 7th Grade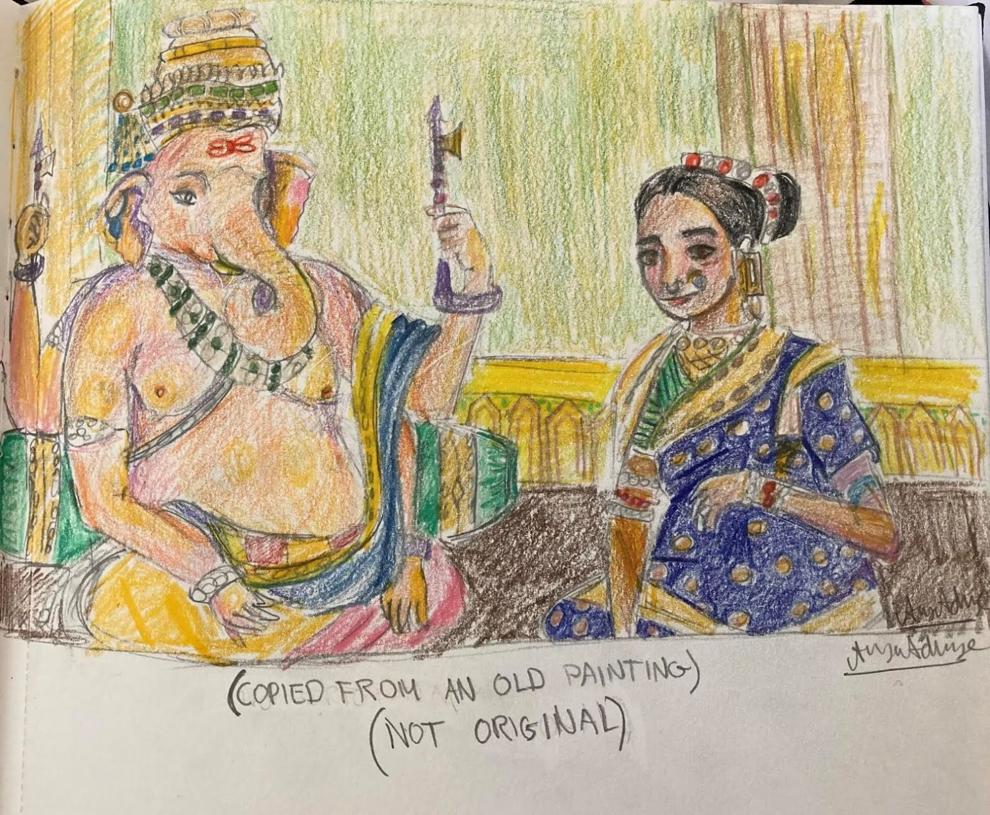 This dedicated art student is recognized for her overall talent honed through practice at home and in class. Her teacher Hollie Hardwich said, "I appreciate her quiet, contemplative attitude in class, and her openness in self-expression shines through her artwork."
Adhye said, "Art class is valuable to me because I can take a break from screens and take my mind off my worries and problems. The backpack of art supplies provided by the Arts Council has been really useful and helped me so I can have all the materials, and not have to buy them or bring them back and forth between home and school."
• Digital Arts: Natalie Gomez Jimenez, Harvest Middle School, 7th Grade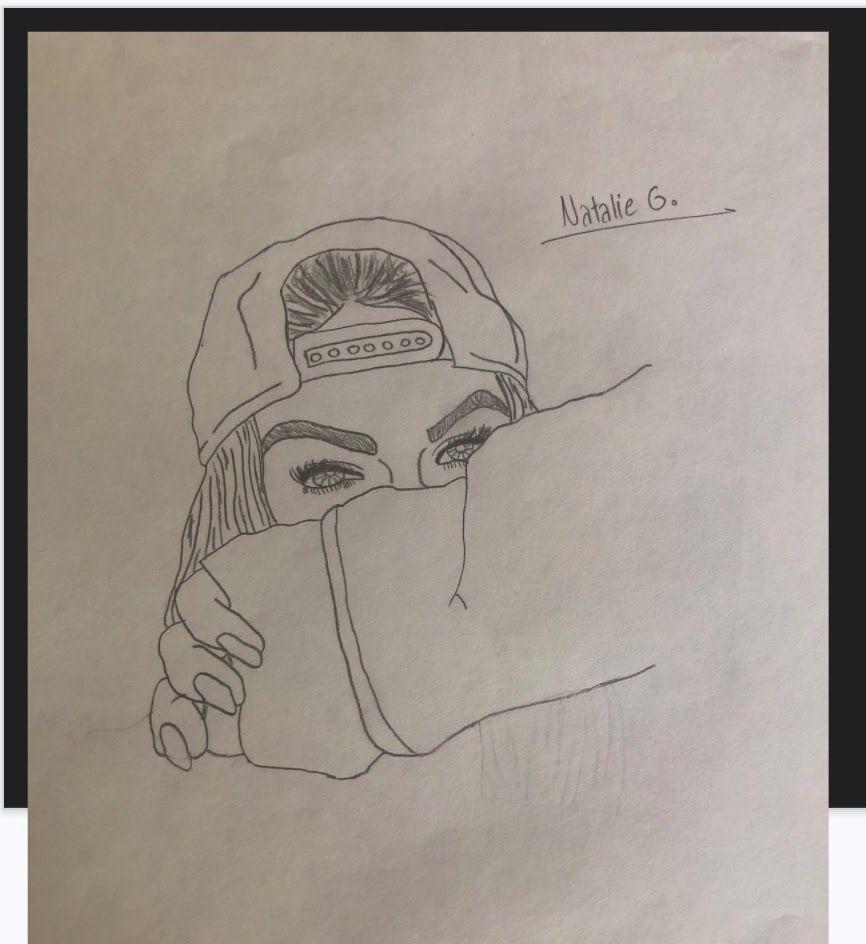 Her teacher Hollie Hardwick said Gomez Jimenez is a model example of a virtual student. "She is punctual, engaged, interactive, enthusiastic, and successful in creating and producing art in a virtual environment. She also enjoys making drawings and paintings in her own free time."
"Art class is valuable to me because it is fun, and I love drawing/painting, etc," Gomez Jimenez said. "It helps me concentrate and be calm. I keep up my art classes by paying close attention to the teacher and then knowing how to do the assignments, and I ask questions when I need help." 
• 3DArt/Photography: Stella Keller, St. Apollinaris Elementary, 8th Grade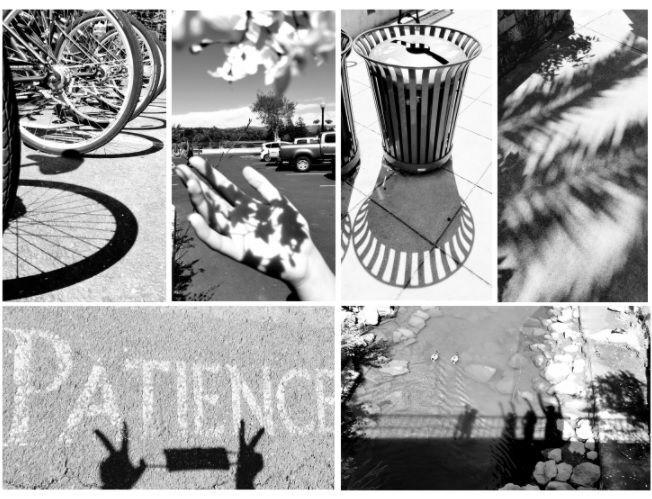 Keller's teacher Michele Lemieux nominated this 4.0 student for her sculpture, collage and photography accomplishments.
Lemieux said, "Stella devotes herself to every piece of artwork she creates and finds success through patience and hard work. Because of the dedication and patience her art requires, each piece of artwork means something different to her."
Lemieux adds that Keller is a role model whose artwork is often used as an example for other students.
• Studio Arts: Idaly Zavala Moreno, Phillips Elementary, 5th grade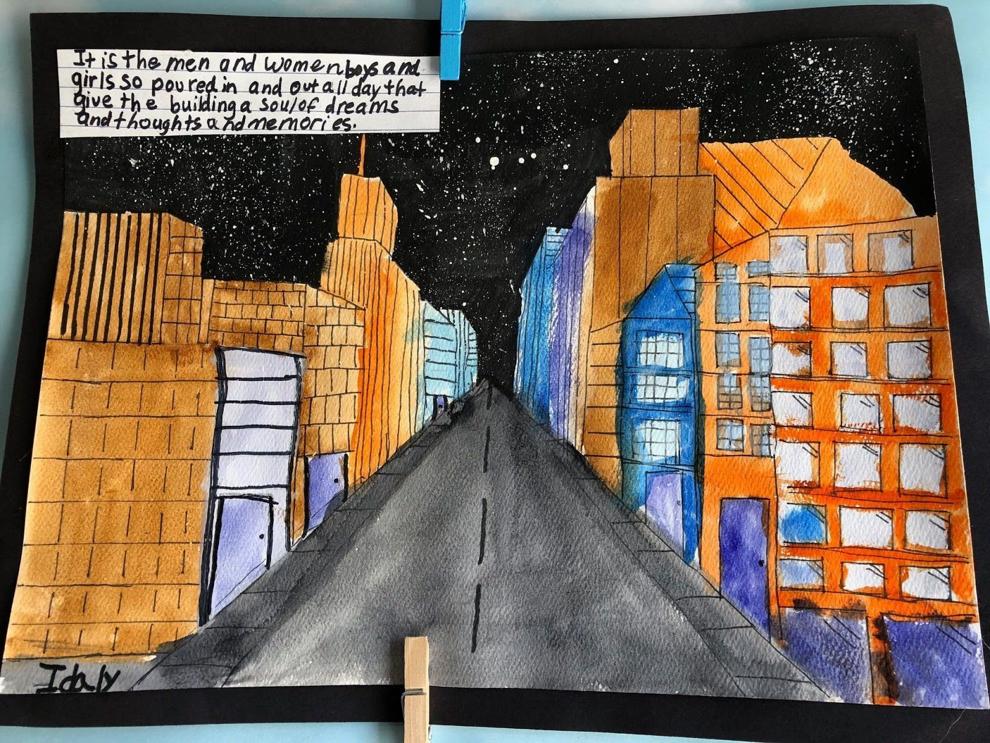 Moreno's teacher Jennifer Veveiros said that applying what she learned about the horizon line, the vanishing point, orthogonal lines, and cityscapes, Moreno created a piece that stood out from her classmates. "She looked at numerous photos of cityscapes and decided to create her own vision of a nighttime cityscape using one-point perspective. She related it to the poem "Skyscraper" by Carl Sandburg by choosing one line from the poem representing her artwork." Moreno integrated all the reading and art techniques to create what her teacher called a masterpiece. 
• Studio Arts: Cayden Lange Garcia, Willow Elementary, 4th Grade
 Since the beginning of the school year, all Lange's instruction has taken place in a full-time virtual classroom. He takes extra time outside of Zoom class to skillfully complete his creative compositions. His teacher Shannon Hattyar said, "I am always delighted to view his unique pieces in our Virtual Art Gallery. You can tell that Cayden not only loves to create but enjoys sharing the things that inspire him in the content of his work as well. Cayden is a focused artist who perseveres to create his best work while really learning and practicing the multiple ways that he can express himself through imagery!"
• Digital Arts: Ashley Arreguin Corrales, Phillips Elementary 5th, Grade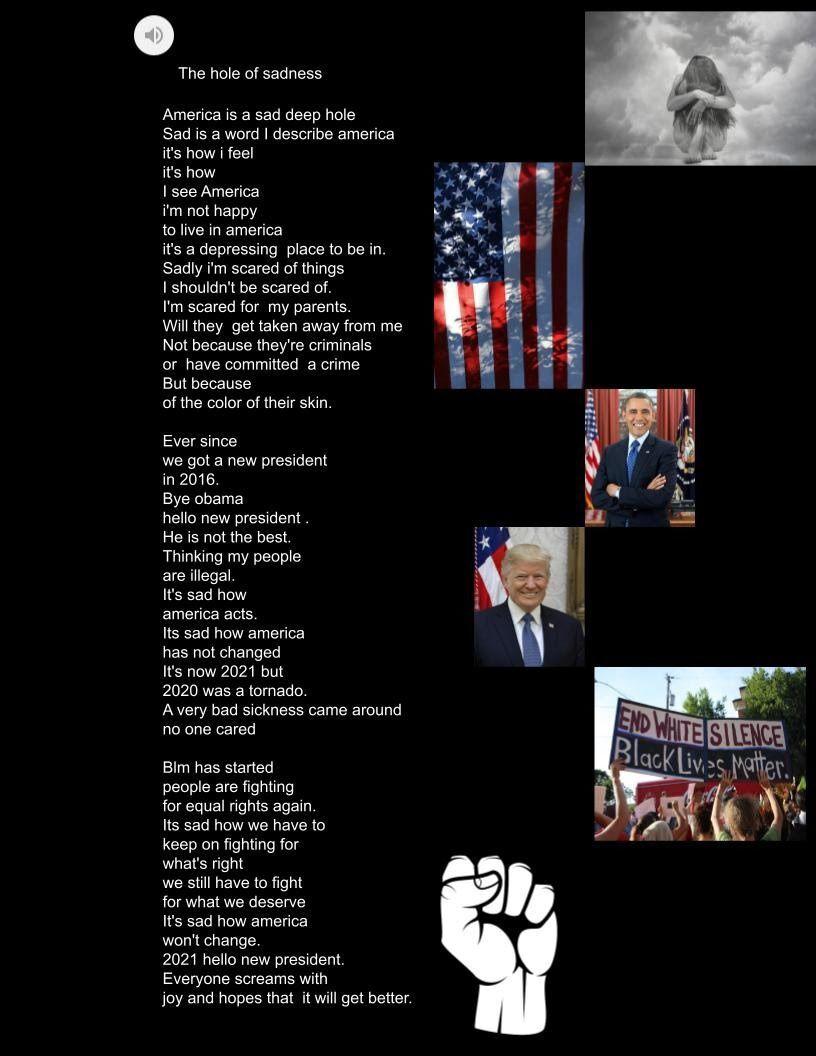 Corrales is recognized by her teacher Jennifer Veveiros for her ability to transform a lesson about the constitution and how citizens can initiate change in the face of injustice into a thoughtful and personal piece of digital art.
Veveiros said, "As a person of color, Ashley feels a lot of injustice in the world, especially with people being prejudiced against immigrants. Ashley really poured her heart and soul into her poem, and she found the voice to stand up for what she believes in. I am proud of Ashley for being honest and brave with her words."