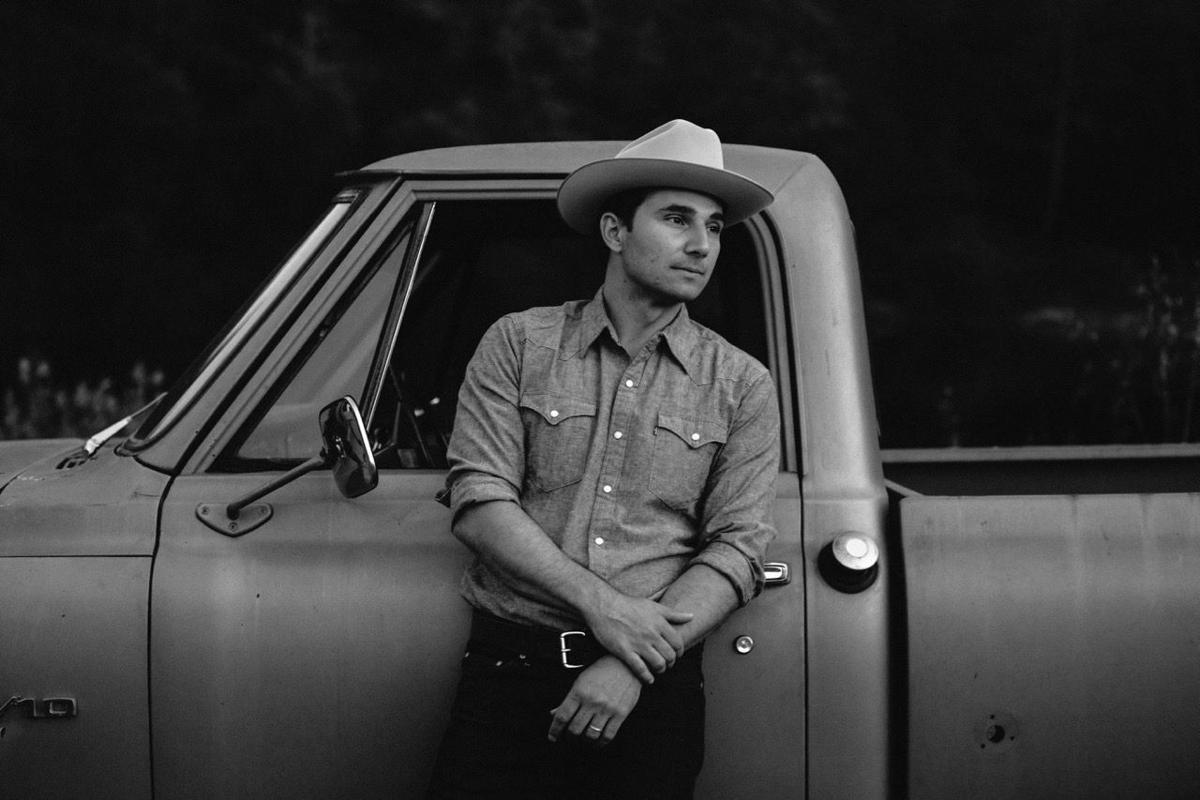 Sean Garvey has a pretty cool gig coming up: opening act for singer/songwriter Emmylou Harris when she performs a benefit concert Jesuit Refugee Services (JRS) at Flora Springs Winery on Oct. 6.
"It's kind of fun, opening for EmmyLou Harris," the local musician and grapegrower said. "People ask how did you get this gig? I say, 'My mother.'"
Mom is Julie Garvey, a woman who has forged a personal journey through the valley. She had worked with her brother, John Komes, developing and running Flora Springs Winery, after their father bought a ghost winery in the 1970s.
"Being on the road gave me an opportunity to meet wonderful people around the world," she said. Then, after 25 years, she decided, "I am going to do something different now."
She enrolled in Franciscan School of Theology and then went on to earn an advanced degree in spiritual studies from the Graduate Theological Union in Berkeley. She now works as a spiritual counselor in St. Helena.
"People asked me, 'Why would anyone give up this life — to go in another direction?' she said. But her brother likes to joke that she is "still in the spirits business."
She was in Rome when she met Father Thomas Smolich, a Jesuit priest and international director of the Jesuit Refugee Services. Smolich, grew up in Sacramento, had worked in East Los Angeles before going to work with the Refugee Service. He had been in the Congo before being transferred to Rome.
"We go where the need is greatest," said Smolich. "We are in 49 countries, including Syria, where we work with people who have endured a lot of trauma. We do a lot of listening. We want to help people tell their story. We focus on education, formal and informal, and on peace building and re-connecting. Other things we focus on: jobs, jobs make a difference. Jobs mean food on the table, sending your kids to schools. We're trying to help them. I remember one person in South Sudan refugee camp telling me, 'If I had an education, I wouldn't be here.'
The meeting brought home the plight of refugees. "At this point in time, there are 65,000,000 refugees around the world," Julie Garvey said. "It's the largest number ever."
Back home in St. Helena, Julie decided to do something to help.
"We can pretend that we're in our safe little valley, but the truth is we're all connected," she said. "How can we say we are fine when there are people in Aleppo running for their lives."
She learned that Emmylou Harris, winner of 13 Grammy awards who has been inducted into the Country Music Hall of Fame, had quietly committed to doing concerts to benefit refugees. Working with Smolich, they were able to arrange the concert in St. Helena.
"There's a group of us wanting to spread awareness of the refugee situation," she said. Among these are Rita and Marty Bennett, who are co-sponsoring the evening.
And this is how Sean Garvey found himself opening for a folk legend. Garvey's own path had taken him from Napa Valley to Nashville.
"I've been writing and playing music for as long as I can remember, and I've loved poetry for as long as I can remember," he said in 2008. He has made CDs and performed in the valley, playing music that evokes the lone, country feel of some of his models, like Hank Williams, Guy Clark and Townes Van Zandt, and poets like Philip Levine.
"I like to tell stories that I've heard," Sean Garvey said. "My mom's journey has exposed me to more. Growing up, we had wonderful discussions at home."
Father Smolich will be at the Oct. 6 concert, which, he noted, is about "raising money and raising awareness. People are resilient; there's hope,"
"This is our chance to make a difference," Julie Garvey said. "Every penny goes to the JRS."